About six weeks ago I was going nuts keeping up with all the truck news coming out of the 2018 Detroit Auto Show.  Just before the show, Ford debuted its 2018 Ford F150 3.0L Power Stroke diesel.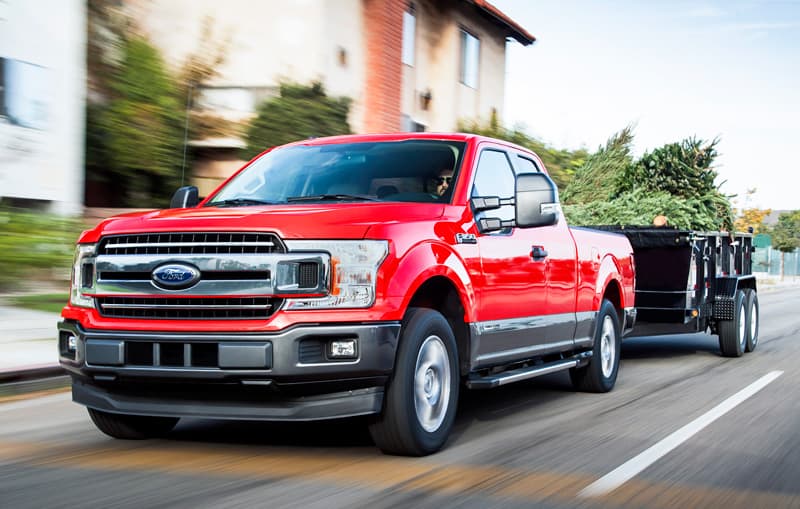 Above: 2018 Ford F150 3.0L Power Stroke diesel
During the show Chrysler Automobiles launched the 2019 Ram 1500 and General Motors debuted its 2019 Chevy Silverado 1500.  Ford also released its 2019 Ranger, but important details were so scant and the release so far in the future (early 2019) that it doesn't warrant attention, yet.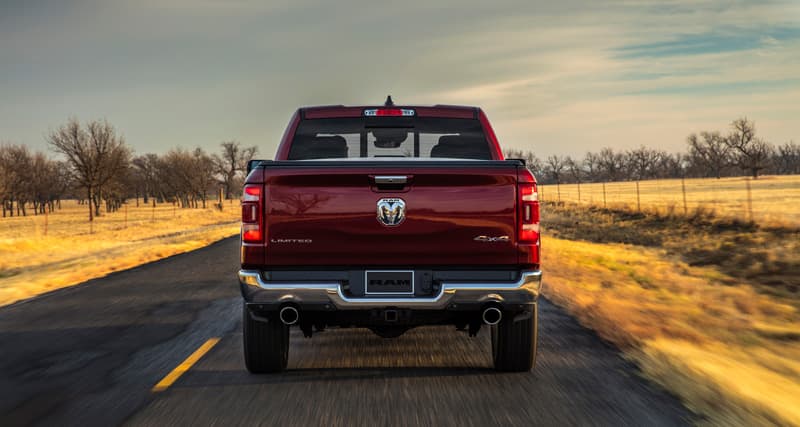 Above: Note the smile-shape bumper of the 2019 Ram 1500
Naturally we were interested in the updated design and technologies that went into these new trucks, but what really concerned us were their implications for truck campers.  That meant focusing on the announced changes in payload capacity and truck dimensions with an eye on anything that might obstruct or enhance the truck camping experience.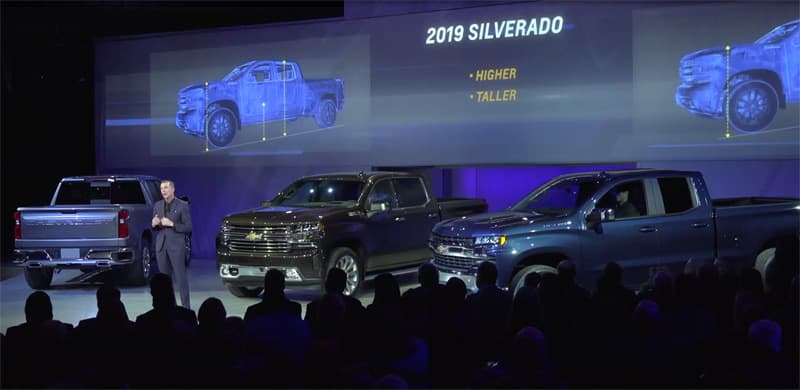 After our analysis, we had the unfortunate responsibility to raise a number of red flags for all three trucks.  First, the 2018 Ford F150 diesel doesn't offer enough payload to compete with its own 3.5L EcoBoost.
Second, both the 2019 Ram 1500 and 2019 Chevy 1500 were flaunting enough dimensional cab and bed changes to pause any and all truck camper matches until actual measurements can be confirmed.  These trucks might throw a fit.
Keeping things in perspective, fit compatibility has always been an issue for truck and camper rigs.  As new truck models emerge, the cab heights, bed lengths, rail heights, and other measurements may or may not conflict with past and present camper designs.  It's the nature of the beast.
That said, somehow the speed and severity of truck design changes seems to be increasing.  The latest round of Detroit debuts only supports this theory.  The truck manufacturers don't seem to give a hoot about changing just about any dimension they please in their upcoming trucks.
So let's get at this issue, right here and now.  This week's Question of the Week is, "Did your current truck and camper have any fit compatibility issues, or did your rig fit like a glove?"
Diving a bit deeper, if you had a fit compatibility issue, what was it, and how did you solve it?  Given where things appear to be going, we are especially interested in your solutions.
We were fortunate with our 2014 Ram 3500 and 2004 Alpenlite 1100.  They fit like a glove and look fantastic as a matched pair.  Considering the decade between the truck and camper manufacturing, we got lucky.
That said, we know of plenty of truck camper rigs that required a riser to clear the bed rails or cabover lights, or a deeper set of bumpers to push the camper back and avoid contact with the tail lights.
If the latest truck announcements from Detroit are any indication, we all need to pay more attention to this issue and come up with better solutions and work arounds.  This goes for truck camper manufacturers, dealers, and consumers.  The industry will do their best to keep up with new trucks as they emerge, but that doesn't solve the consumer challenge of fit compatibility between older trucks and newer campers or vice-versa.
The solution is clear; more and better fit compatibility solutions and work arounds.  Adapt, and camper on.
This QOTW is now closed.  You can see how readers fixed their fit compatibility issues in "How To Fix a Truck and Camper Misfit".