Fiat Chrysler Automobiles announces a radical new 2019 Ram 1500 with new sheet metal, new interiors, more torque, more payload, more towing capacity, and a list of forward-thinking upgrades to make the competition sweat.  Ram's half-ton just became a serious truck camper player.  Here we go…

The Detroit Auto Show kicked off this week and oh baby is there a lot of truck news.  Ford has finally launched the 2019 Ford Ranger.  Chevrolet has debuted the 2019 Chevrolet Silverado 1500.  And Ram has produced an all-new new half-ton.
On top of all this, last week Ford announced their new diesel half-ton and Fiat Chrysler reported that it's moving Ram HD truck production from Mexico back to the United States.  It's a big truck news moment folks; right here and now.
The torrent of truck news from Detroit nearly had me driving our rig to BLM beyond the reaches of cell towers and civilization.  In the midst of my flight prep, I decided to take on these announcements one at a time.  We are going to tackle each of these new trucks individually and analyze their implications for the truck camper marketplace.  After all, a truck is only as good as its capability to properly carry a truck camper, right?
First Up: 2019 Ram 1500
Where last week's 2018 Ford 1500 diesel was essentially a newly tuned Lion turbo-diesel in the 2018 Ford F-150, the 2019 Ram 1500 is truly an all-new truck.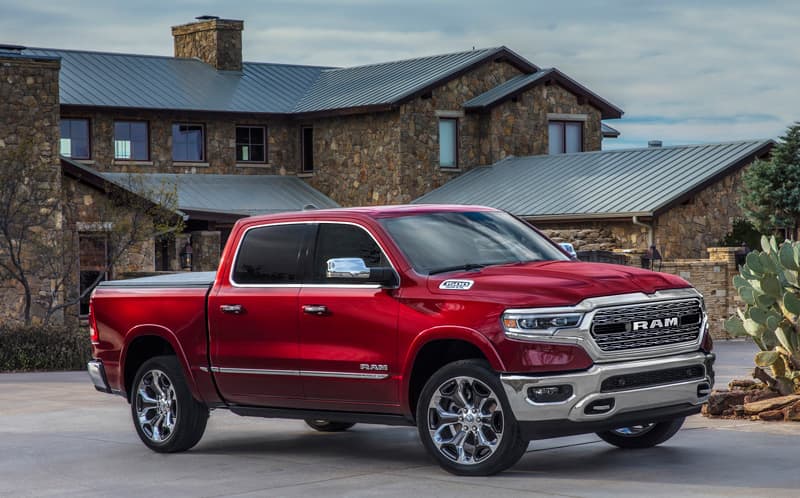 Ram's exterior sheet metal is new.  Ram's interior design is new. Ram's frame is new. Ram's suspension is new.  Ram's mild-hybrid system and transmission are new.
What follows is a breakdown of these elements, and their implications for truck campers.  Let's do this.
The various incarnations of the 2019 Ram 1500 feature all-new body panels, hoods, grills, headlight and taillight designs, and no less than 16 wheel choices.  Since the appeal of the exterior design is purely subjective, we'll let Ram's photography speak for itself.
The interiors are also completely new and offer additional space from longer wheelbases.  Among the changes, Ram developed a new gauge cluster and integrated several new and improved interior storage opportunities including a new center console.
The rear seating area features larger bins (under the floor storage areas), an optional flat fold floor, rear seat center console, and reclining rear seats.  Again, we'll let Ram's photography do the talking.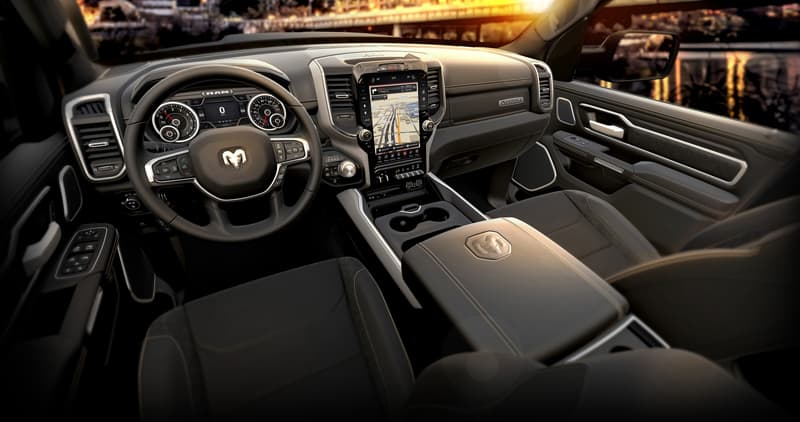 Perhaps the most visually grabbing element in Ram's photography is the optional 12-inch Uconnect touchscreen multimedia system (see above).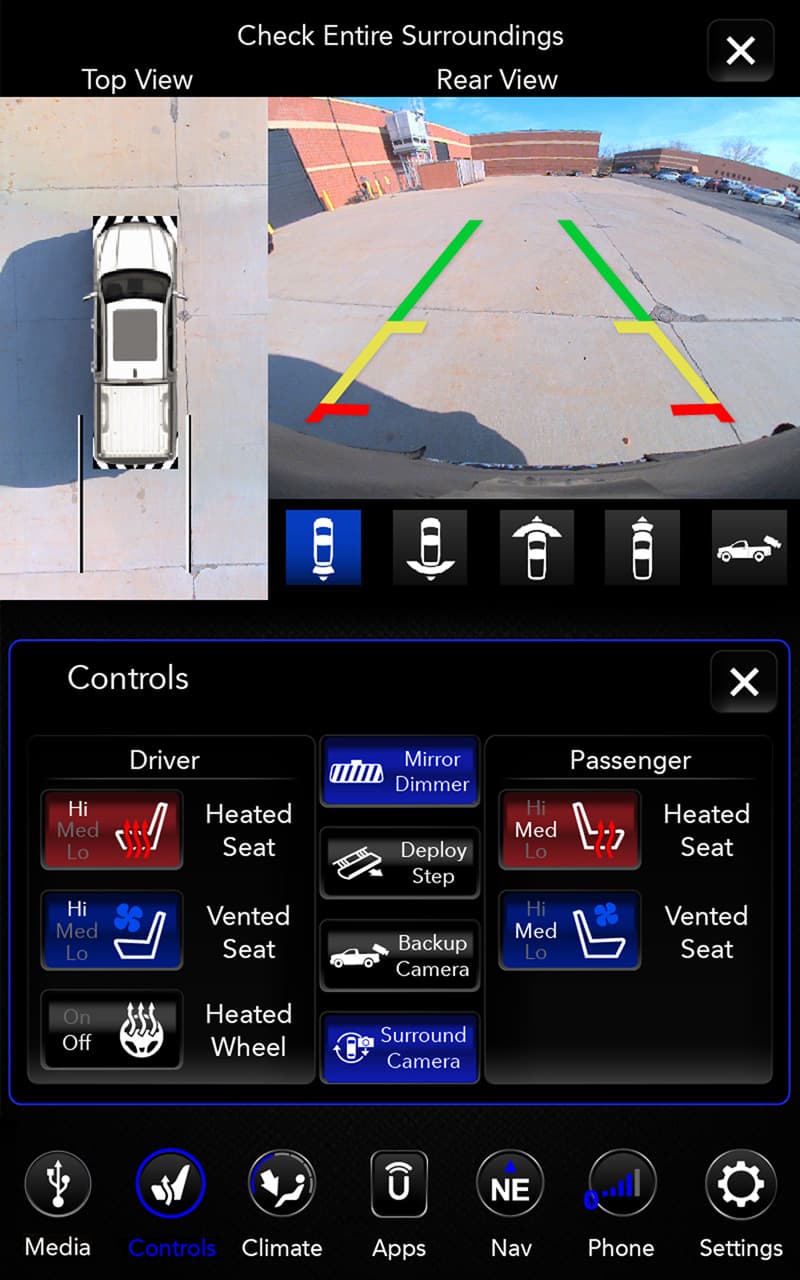 This enormous screen not only controls the radio and climate controls (see above), but also displays navigation and real-time weather.  Ram is also offering 5-inch and 8.4 inch Uconnect systems with manual controls for climate control.
An optional camera system provides a birds-eye surround-view of the truck.  Whether this system could be useful while loading and unloading a truck camper remains to be seen.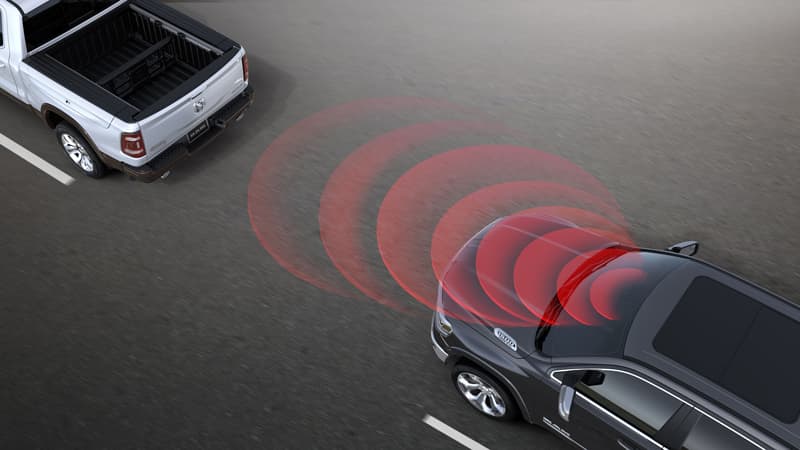 Above: 2019 Ram 1500, Forward Collision Warning-Plus