If your truck was totaled today, what truck would you purchase tomorrow?  Would you get exactly what you have now, or would you consider a different make, model or configuration?  Don't take the fifth.  Take the fifth semi-annual 2020 Dream Truck Survey!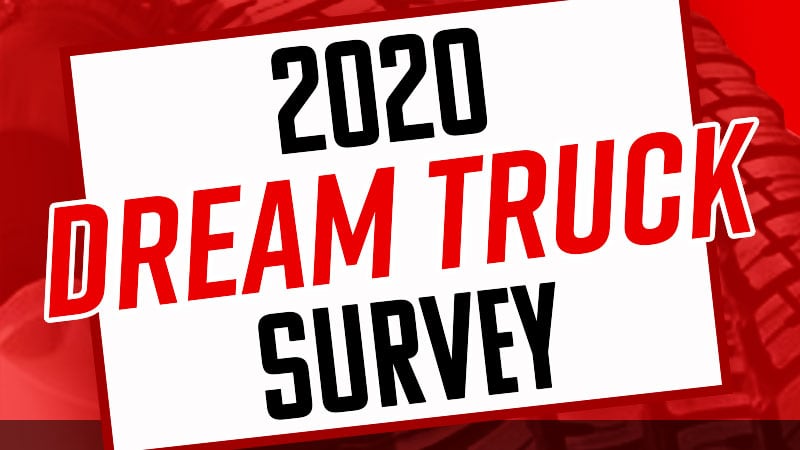 CLICK HERE TO TAKE THE 2020 DREAM TRUCK SURVEY
When our truck was totaled last July, we were devastated.  At the time, we had absolutely no intention of selling or changing trucks.  We loved our truck!  But there it was; crashed, contorted and completely un-drivable.  Time to buy a new truck.
After everything settled down, we reviewed all the decisions we made when deciding to get our truck; make, model, engine, bed length, configuration, and more.  After considering all the options, we opted to get essentially what we had – with a few upgrades.  We bought our dream truck, again.
You're probably thinking, "What would I have done?"  If you're not, you will be in a minute.
Welcome to the fifth semi-annual TCM Dream Truck Survey.  The truck survey helps the truck camper marketplace to know what trucks to be designing and building for.  It also educates the after market gear companies on where to focus their attention.  We'll publish the results next week.
Please click the link below to complete the short Dream Truck Survey.  If you're like us, you'll enjoy this one start to finish.  Oh, and there's a new detail in the fuel type choices this year.  Here's a hint; it's electric!
CLICK HERE TO TAKE THE 2020 DREAM TRUCK SURVEY