With over 49.4-percent of the vote, Tony Shelton of Las Vegas, Nevada has won the tenth Mod-Ster Contest of 2019 with his dinette being deleted and recliners being installed modification. Congratulations, Tony!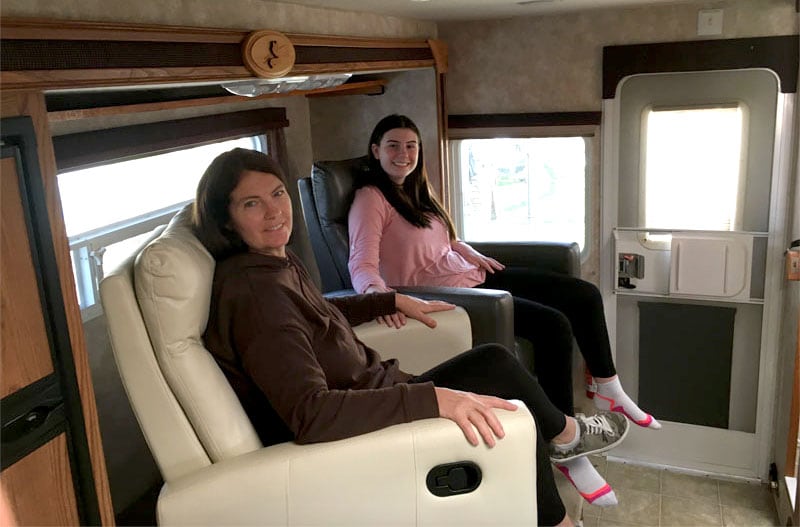 A Mod-Ster mug is being shipped to Tony. As a tournament winner, he is now eligible for the December finals when readers will pick the the best of the Mod-Ster winners to determine the 2019 Mod-Ster of the Year; aka the Mod-Zilla! The Grand Prize is a $250 gift certificate to Lowes or Home Depot (or Canadian equivalent).
Scroll down below to see Tony's winning modification (#4). Enter your mods now! To enter TCM's mod contest, click here.
You can enter as many mods as you want, at any time. Good luck mod makers!
1. Improved Camper Entrance Step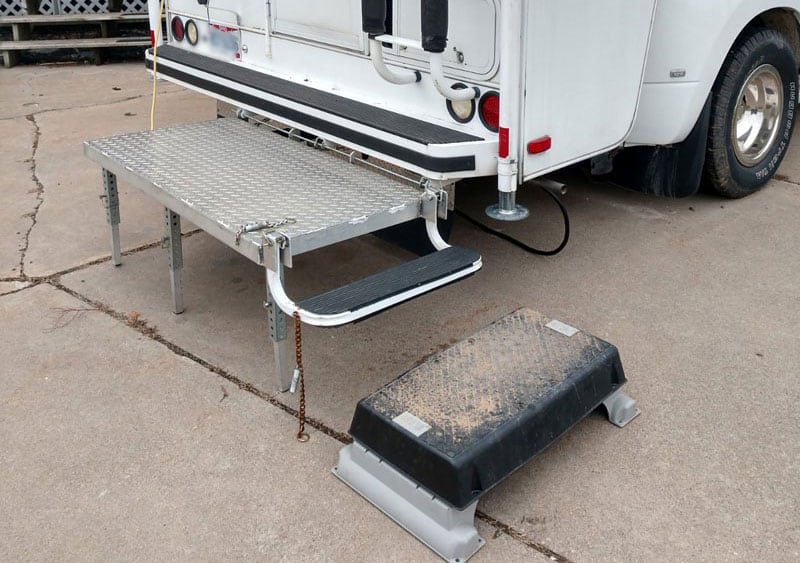 Steve and Beth Edwards from Fremont, Wisconsin share their improved camper entrance step on their 2011 Dodge Ram 3500 and 2008 Lance 881 rig.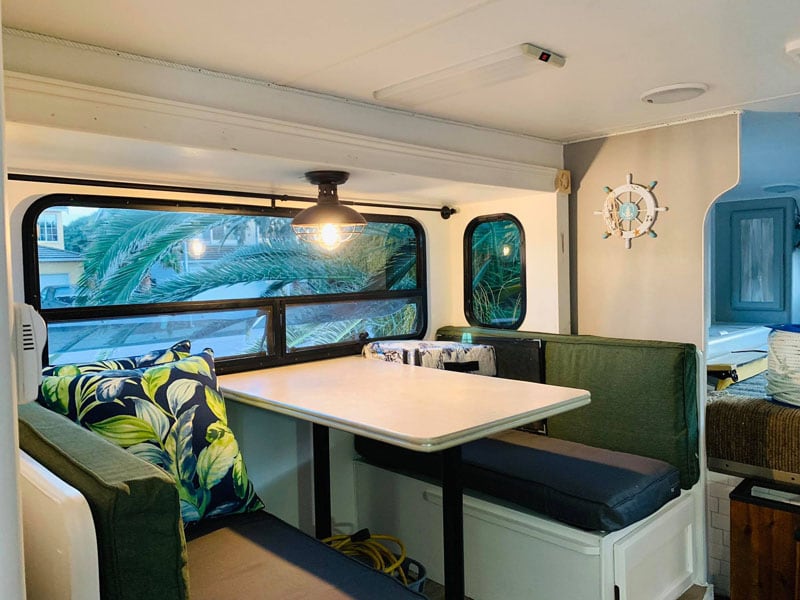 Taj Sharma from Discovery Bay, California shares his Lance mobile beach house interior on his 2016 Ford F350 and 2005 Lance 1161 rig.
3. Storage Shelves and Cabinet In Cabover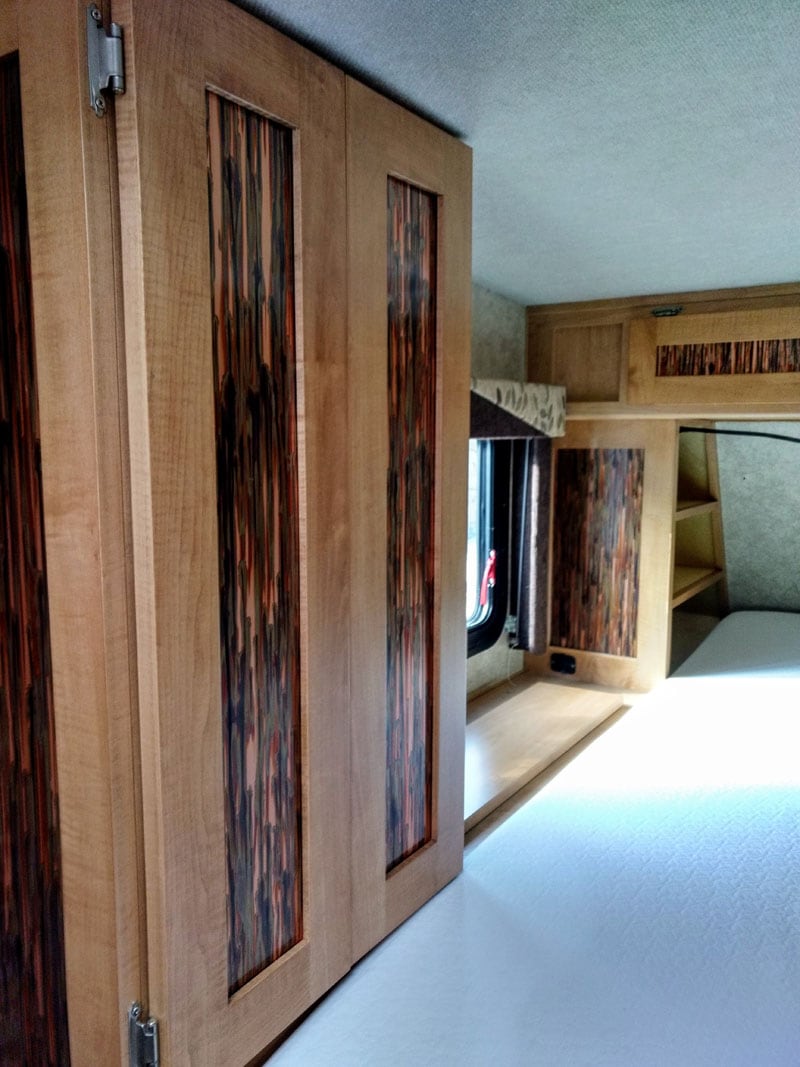 Tom MacCallum and Pam King from Park City, Utah share their storage shelves and cabinets in the cabover on their 2015 Ford F-350 and 2013 Adventurer 910 FBS rig.
4. Dinette Deleted and Recliners Installed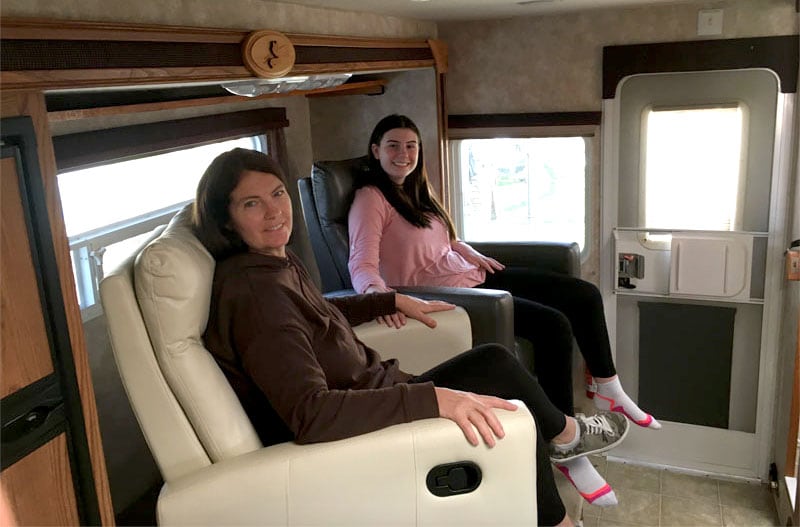 Tony Shelton from Las Vegas, Nevada shares his dinette being deleted and recliners being installed on his 2005 Ford F350 and 2008 Arctic Fox 990 rig.
5. Safer Stairs To Enter Flatbed Camper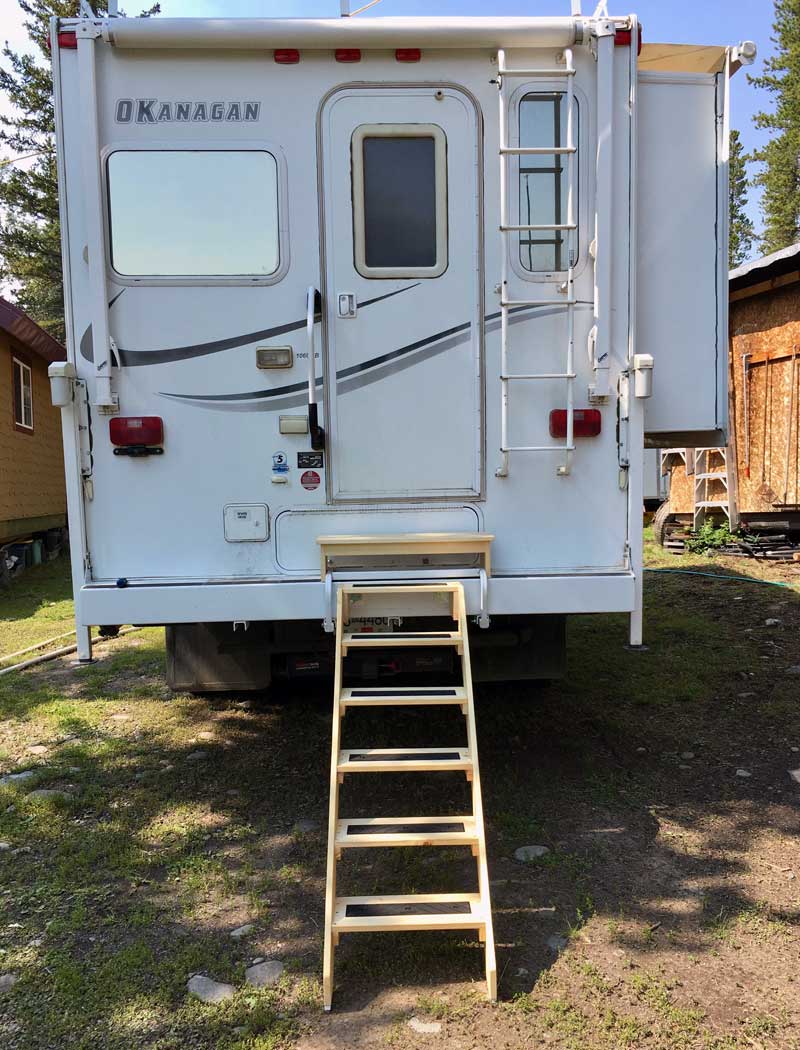 Kevin Mooney from Nimpo Lake, British Columbia shares his safer stairs to enter his flatbed camper on his 2014 Ford F-350 and 2006 Okanagan UDB106 rig.
6. Jackknife Sofa Replaces Dinette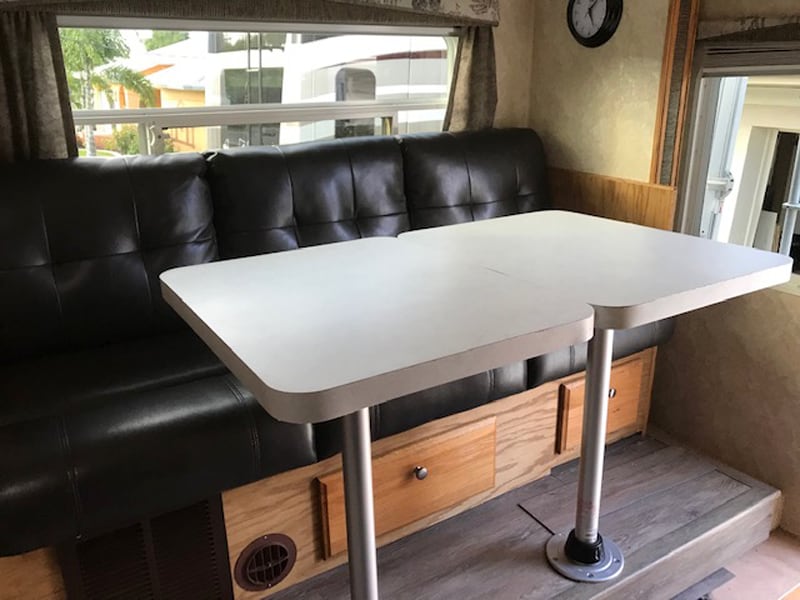 Doug Sloan from Port Charlotte, Florida shares his jackknife sofa replacement in his dinette on his 2014 Ford F-350 and 2006 Okanagan UDB106 rig.
7. Barbecue Grill Made From Propane Tank
John Bell from Surprise, Arizona shares his barbecue grill made from a propane tank on his 2007 Dodge Ram and 2000 Lance 1130 rig.
8. Complete Truck Camper Kitchen Remodel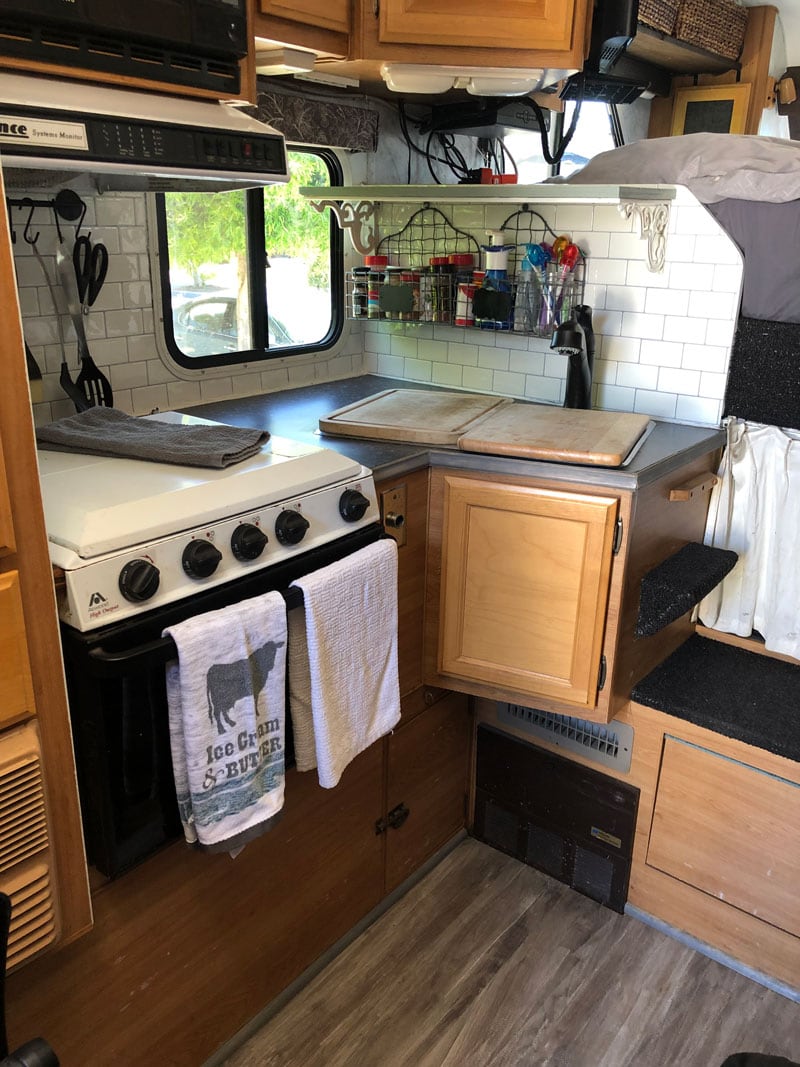 Elquin Daza from San Mateo, California shares his complete kitchen remodeling project on his 2000 Ford F350 and 2000 Lance 820 rig.