Welcome to the third entry in November's Mega Mod-Ster Contest.  One Mega Mod will be published in every Email Alert in November.  At the end of the month we'll hold a reader vote to determine November's winner.  For information about the Mod-Ster Contest, including how to enter, click here.
Tom MacCallum and Pam King, Park City, Utah
Decorative Storage Cabinets and Shelves In Cabover
2015 Ford F-350
2013 Adventurer 910 FBS
My wife gets really frustrated with wasted space, especially since we plan to full-time in our truck camper.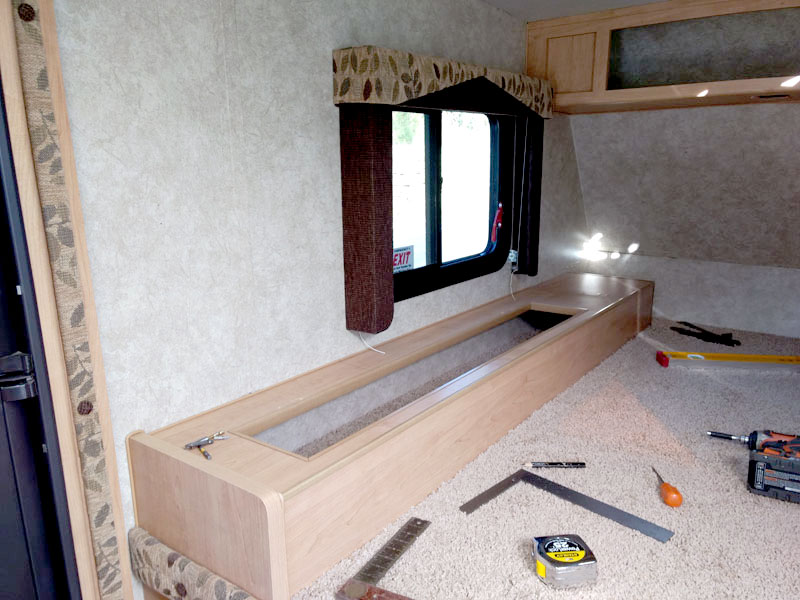 Our Adventurer 910 FBS cabover had long hamper storage on the driver's side that left a large amount of unusable space at the nose. It also had a storage unit on the ceiling that had flip-up doors that wouldn't allow you to access items. The door openings were so narrow you couldn't reach all to way to the side.
Finally, there was a large wardrobe with sliding mirror doors. Who needs mirrors in the cabover or that much hanging space for clothes?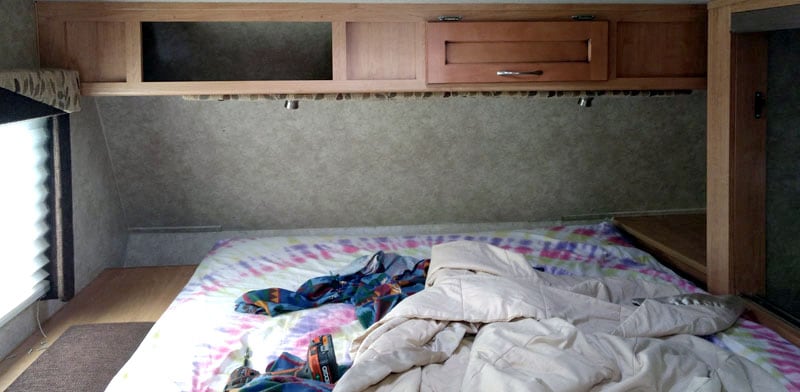 As with many projects, it expanded as we started the cabinet mods. I started with the overhead storage. The doors were removed and then I disassembled the front cabinet panels. I cut them back to make the openings wider and reinstalled the frame members.
I removed the wardrobe doors and the hanging rod. A shelving cabinet was built from pre-finished baltic birch plywood that took up half of the wardrobe cabinet. Then I built shelving in the nose on either side of the bed and installed a marine map reading light on each side.
I cut the long hamper back and built a cabinet at the foot of the bed. New doors were ordered from our door fabricator. Pam found cool copper sheets online that were installed in the open door frames. The mirrors in the wardrobe's door frames were replaced with the copper sheets.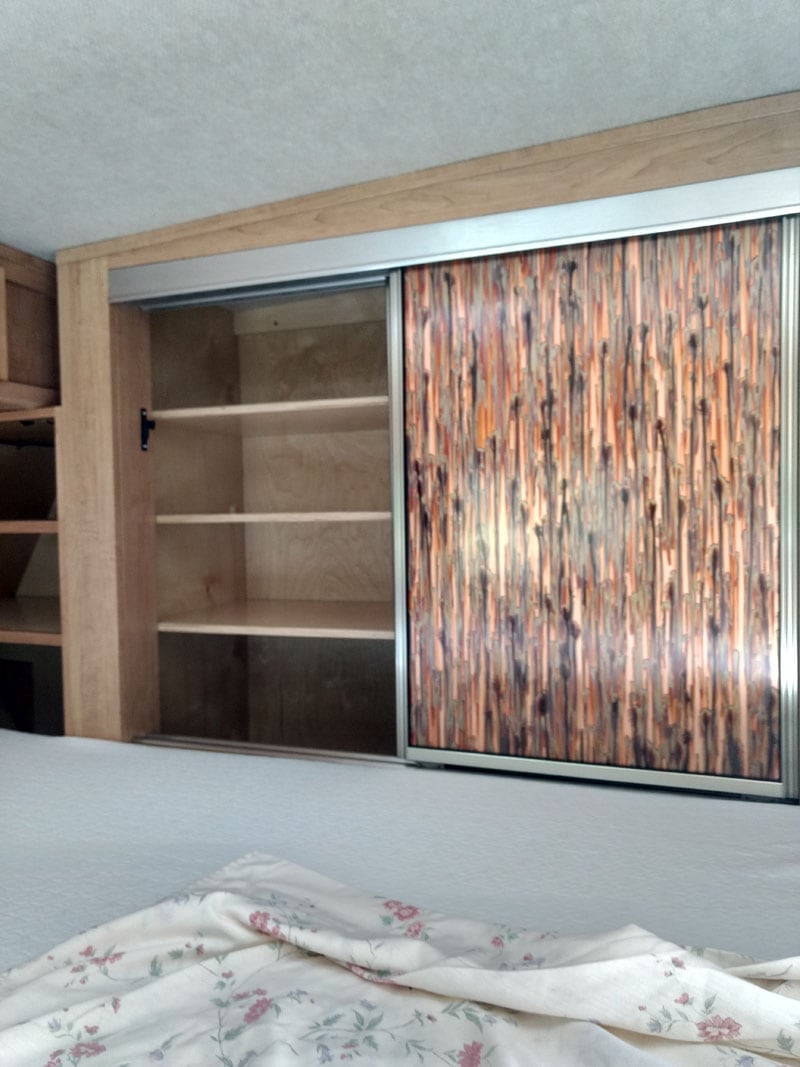 To the left of the refrigerator, we installed the new door design in those doors as well.
I could have gone crazy and replaced all of the interior doors, but Pam exercised a restraining influence at that point. That was probably a good plan.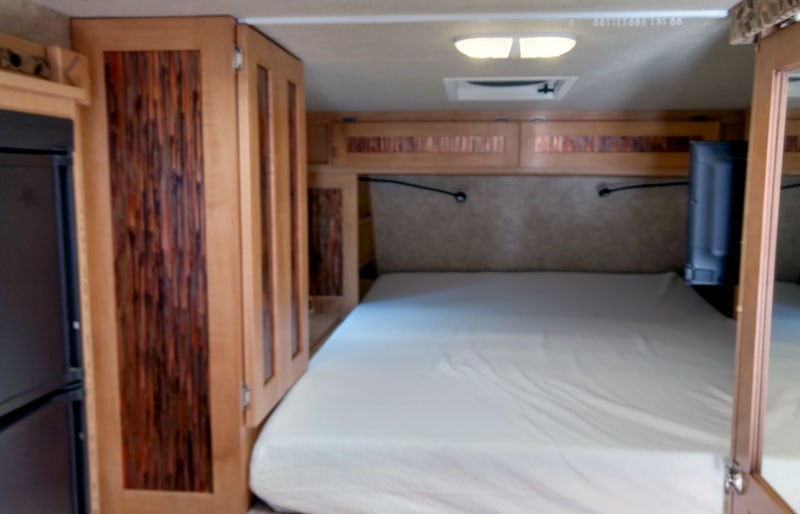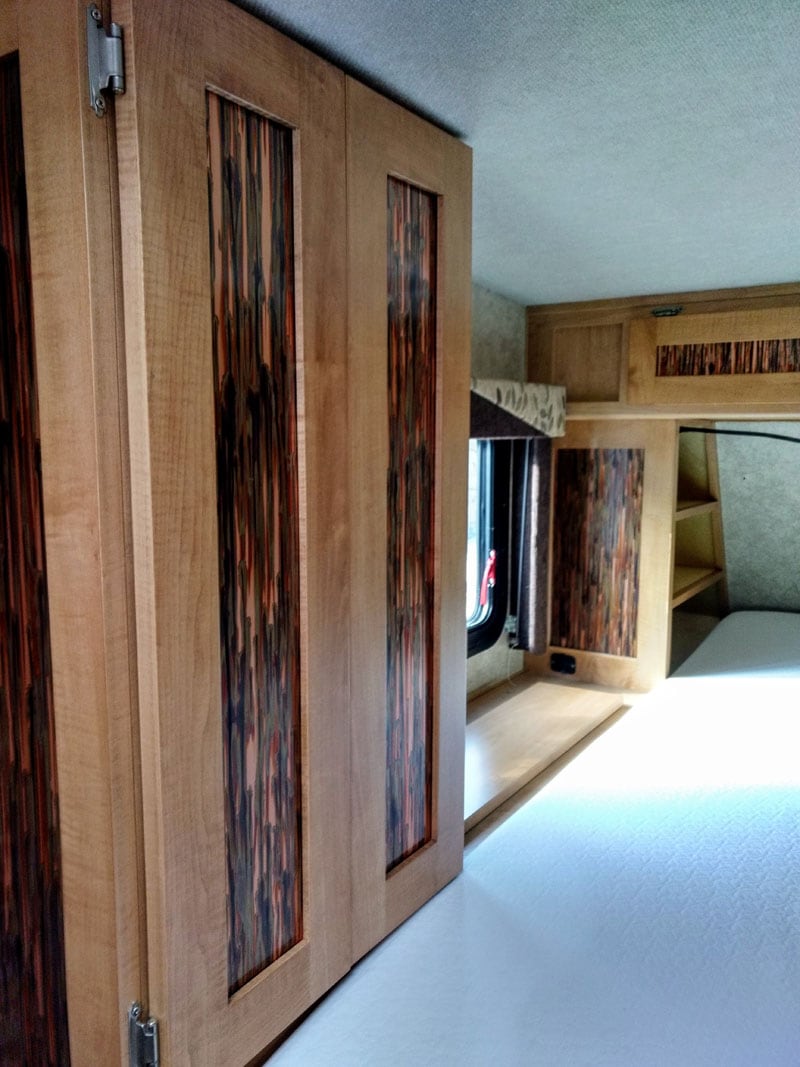 We only took the truck camper out once before winter hit. It was a four day trip in early November down to Valley of the Gods in southern Utah. That short trip gave us some ideas on how to use our new storage space. One thing that I need to install are marine-style latch pulls to keep the cabinet doors shut for rough road travel.
It took me days to complete this modification and cost me a lot. I'm afraid to add it up.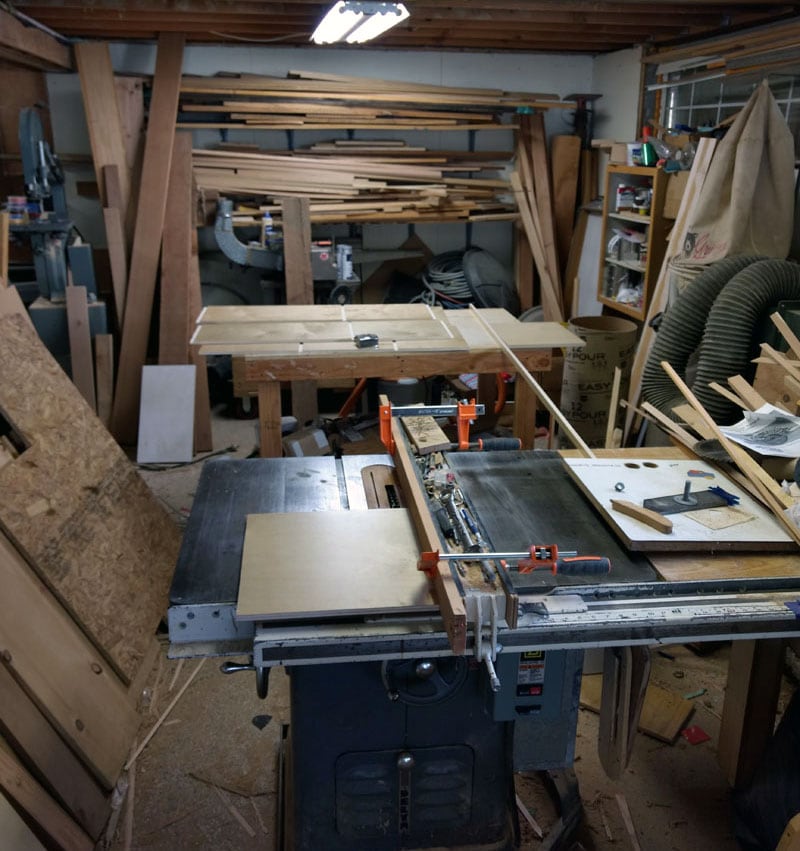 In my opinion, the skill level of this modification is hard. This is probably a bigger project than more folks would want to attempt. I have a full woodworking shop in the garage and 45-years of woodworking experience.
Disclaimer: The modifications above are submitted by Truck Camper Magazine readers. It is your responsibility to make sure that any do-it-yourself modification project you undertake is safe, effective, and legal for your situation.
Enter Your Mods Now!
If you'd like to enter a modification you've done on your truck camper, click here. You can enter as many mods as you want, at any time.  Good luck mod makers!