With over 68.8-percent of the vote, David Holmes of San Clemente, California has won the first Mod Squad Contest of 2020 with his retractable screen door modification. Congratulations, David!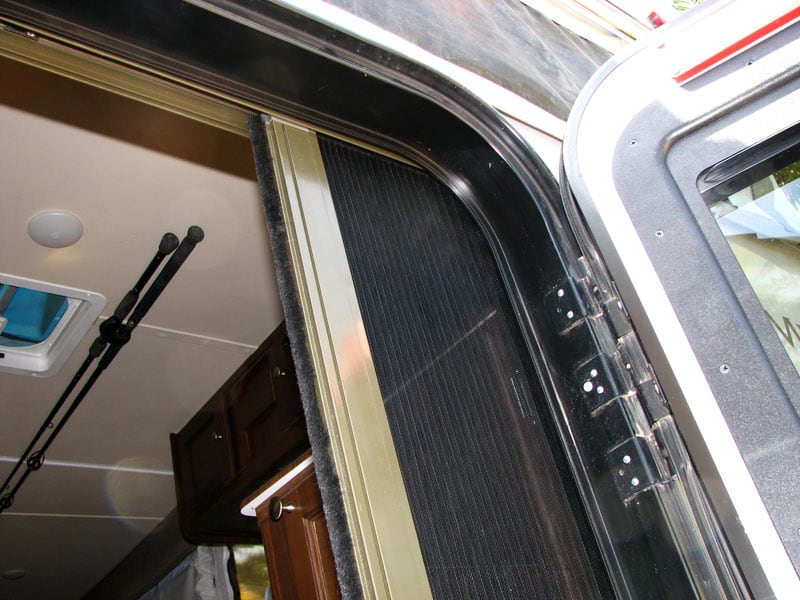 A Mod Squad t-shirt is being shipped to David. As February's winner, he is now eligible for the December finals when readers will pick the the best of the Mod Squad winners to determine the 2020 Modder of the Year! The Grand Prize is a $250 gift certificate to Lowes or Home Depot (or Canadian equivalent).
Scroll down below to see David's winning modification (#1). Enter your mods now! Click here to enter TCM's Mod Squad contest.
You can enter as many mods as you want, at any time. Good luck mod makers!
1. Adding A Retractable Screen Door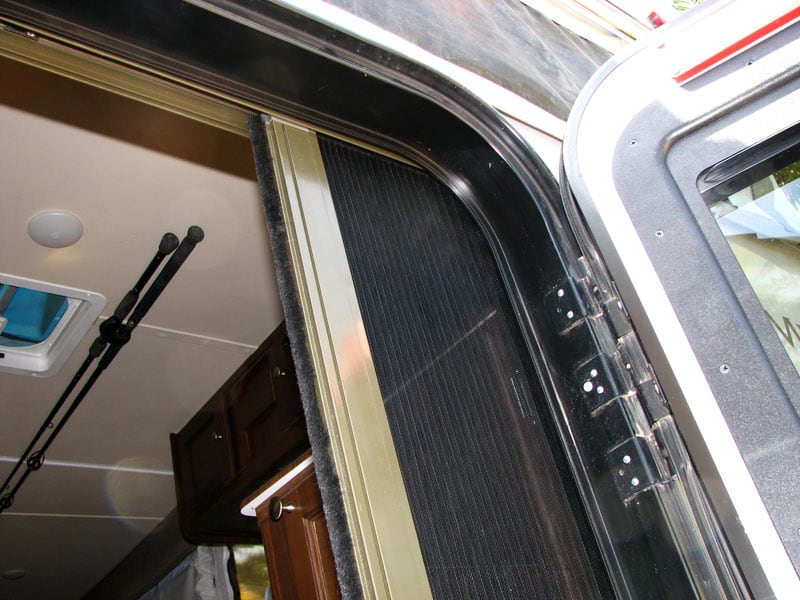 David Holmes of San Clemente, California shares a retractable screen door that he added to his 2018 Palomino SS-1200 and 2003 Ford F-250 rig.
2. Daytime Running Lights and Sweeping LED Blinkers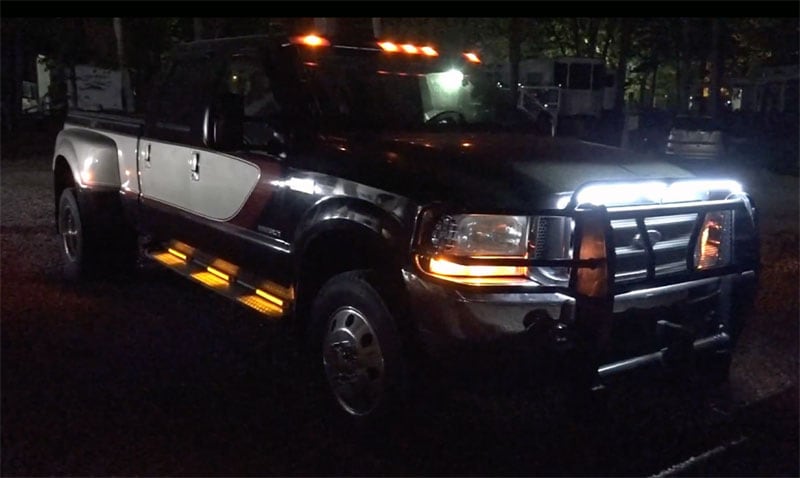 Charles Coushaine of Punta Gorda, Florida shares daytime running lights and sweeping LED blinkers on his 2001 Ford F350 and 2012 Chalet DS116RB rig.
3. Truck Camper Big Screen Experience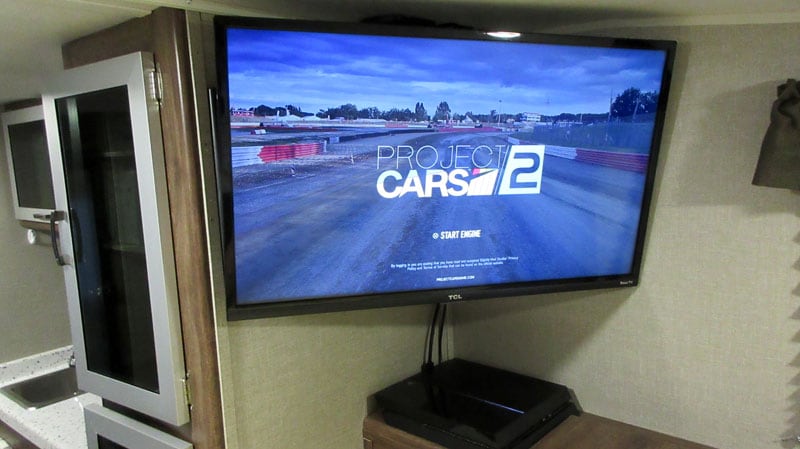 Neil and Yoly Mullen, Dawsonville, Georgia share their Truck Camper Big Screen Experience in their 2018 Travel Lite 840 SBRX and 2016 Ram 2500HD rig.
4. More Versatile GlowStep Mounting Brackets
Mark Joslin of Parker, Colorado shares his versatile GlowStep mounting brackets on his 2005 Lance 1181 and 2006 Ram 3500 rig.
5. InLine Electric Water Heater Installation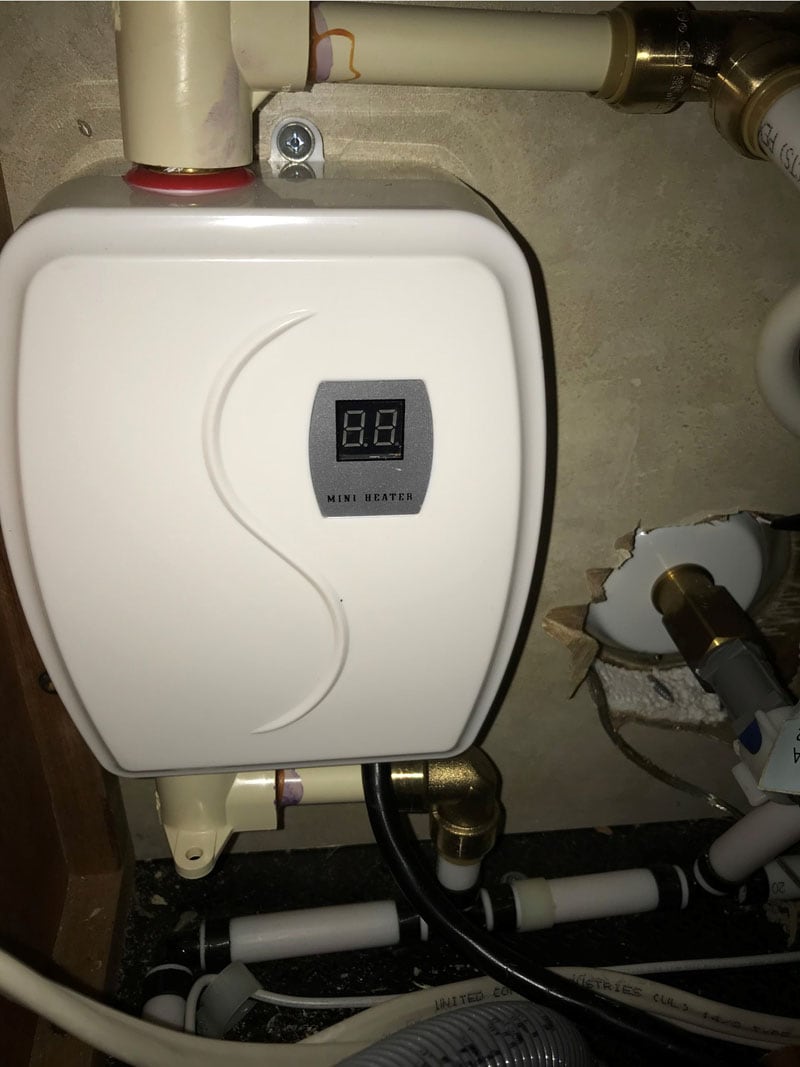 Robert Therriault of Pawtucket, Rhode Island shares an InLine Electric water heater installation on his 2013 Travel Lite 610P and 2017 Toyota Tacoma rig.
6. Adding 110-Volt and USB Dinette-Area Outlets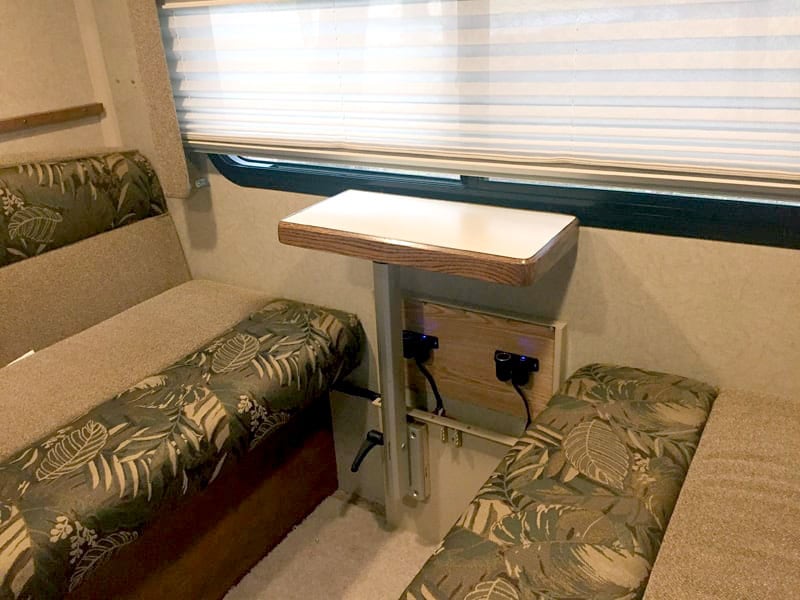 Les Sage of Joplin, Missouri added 110-Volt and USB dinette-area outlets to his 2015 Lance 855S and 2015 GMC 3500 rig.
7. Dinette Table Modification and Storage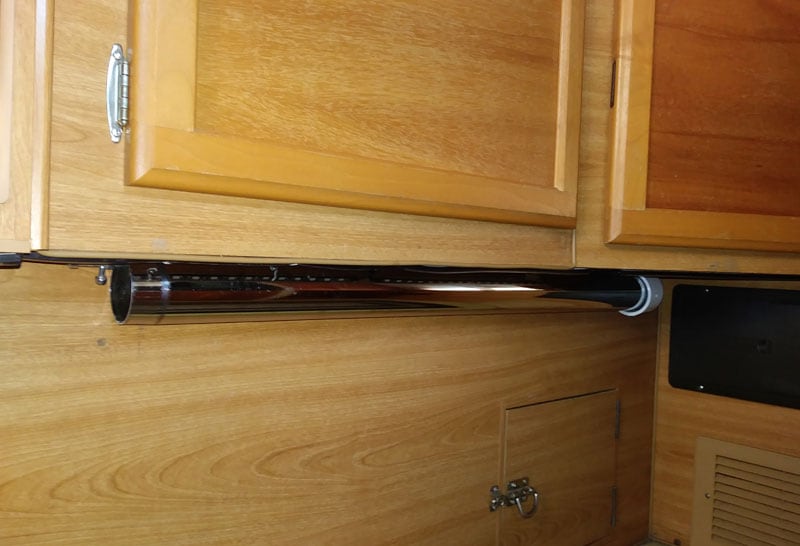 James Moss of Naples, Florida shares dinette table modification and storage in his 2004 Lance 815 and 1997 Ford F-250 rig.