Welcome to the fifth entry in February's Medium Mod Contest.  One Medium Mod will be published in every Email Alert in February.  At the end of the month we'll hold a reader vote to determine February's winner.  Click here for information about the 2020 Mod Squad Contest, including how to enter.
Robert Therriault, Pawtucket, Rhode Island
Inline Electric Water Heater Install
2017 Toyota Tacoma
2013 Travel Lite 610P
I recently purchased a Travel Lite 610P without the optional water heater tank.  I could not find any information regarding the water heater, so I researched alternatives.  I wanted basic hot water to my sink and outside shower.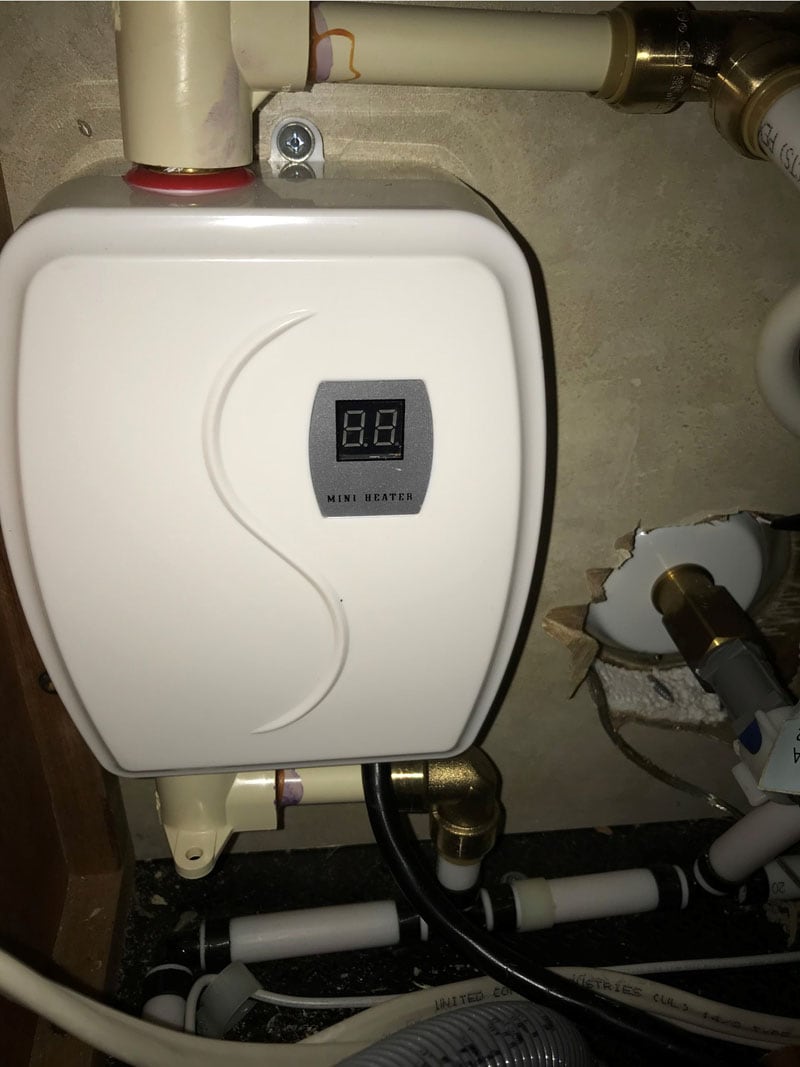 I purchased a 110-volt inline tankless electric water heater and cut into the incoming line with various adapter fittings.  Then, I rerouted the lines to pass through the new in line heater to the hot line of the sink and outside shower.
Editor's Note: Please make sure that the type of inline water heater you purchase is rated in a safe operating range of your camper's electrical system.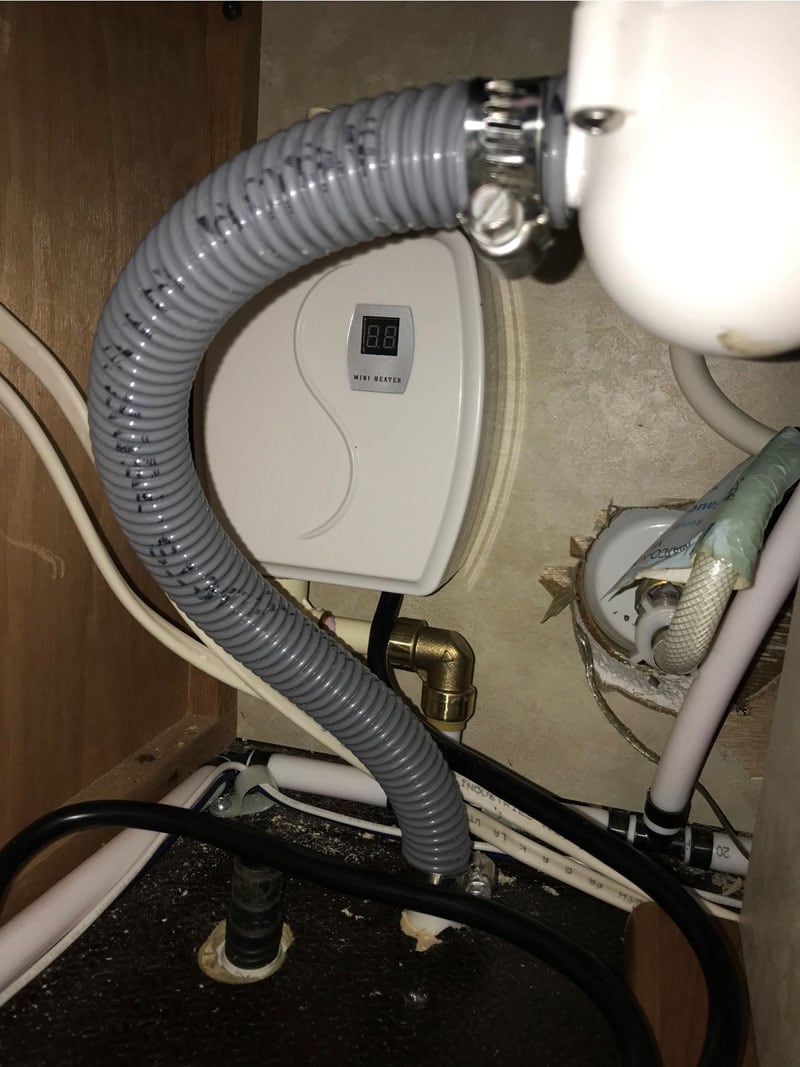 I ran the inline heater using my home waterline and watched the water flow and rise to 44-degrees Celsius (110-degrees Fahrenheit).  I have not camped with it yet, but I expect the system to give decent results.
It took me four hours to complete this modification and cost me approximately $100.  In my opinion, the skill level of this modification is medium.
Disclaimer: The modifications above are submitted by Truck Camper Magazine readers. It is your responsibility to make sure that any do-it-yourself modification project you undertake is safe, effective, and legal for your situation.
Enter Your Mods Now!
If you'd like to enter a modification you've done on your truck camper, click here. You can enter as many mods as you want, at any time.  Good luck mod makers!