Welcome to the seventh entry in September's Mega Mod Contest.  One Mega Mod will be published in every Email Alert in September.  At the end of the month, we'll hold a reader vote to determine September's winner.  Click here for information about the 2020 Mod Squad Contest, including how to enter.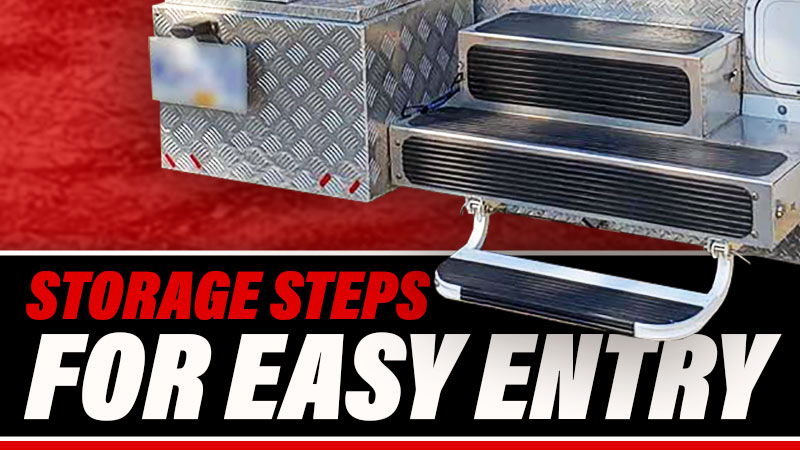 Jake Kingma, Abbotsford, British Columbia
Camper Storage Steps For Easier Entry
2016 Ram 3500
2011 Arctic Fox 992
We figured that there had to be an easier way for that last 14-inches from the rear bumper up and into the camper.  My wife had a hard time getting into the camper with the 14-inch step, so I had to come up with a better way to keep us truck camping.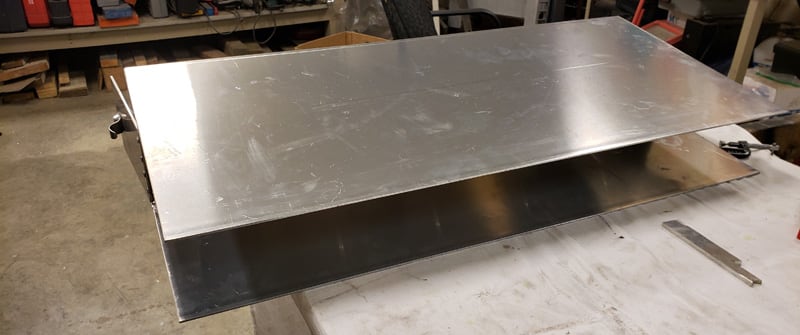 This entire modification is built from 1/8-inch aluminum plate cut and bent to size.  The bottom step is made from two pieces to go over the existing camper step.  The top step is riveted to the bottom step once the main step is in place.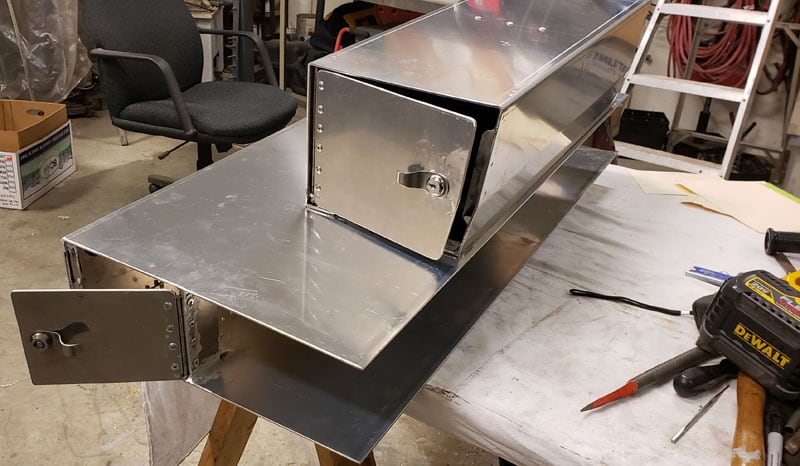 I took the flip-step hangers off the existing camper step and riveted them on the new enlarged step.  The flip-step rests on top of the enlarged step when traveling.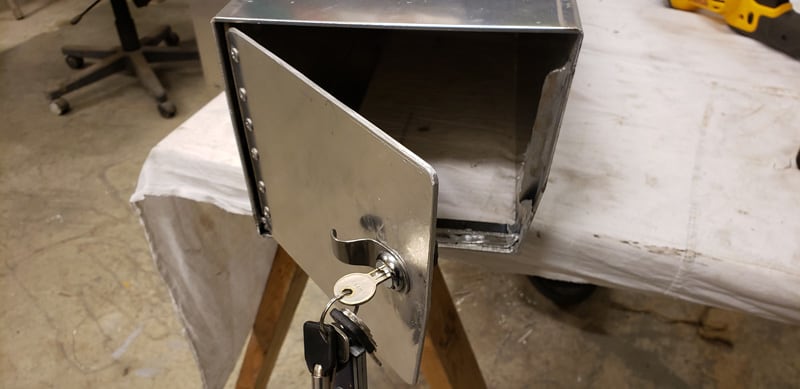 I welded ends on both steps and doors with lock sets for more storage on the other end.  After all, is there ever enough storage?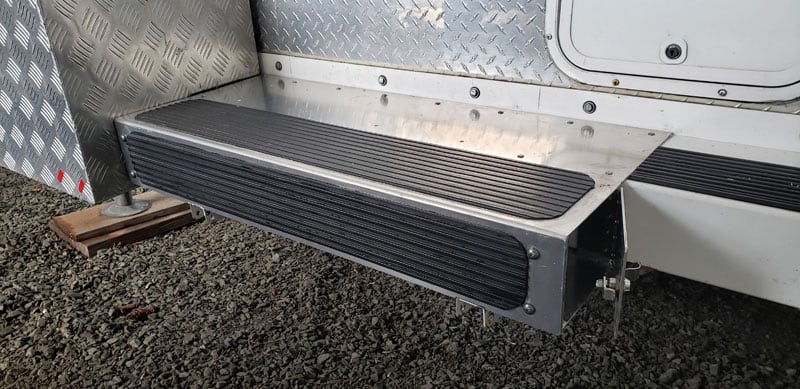 Finally, I glued rubber on the steps for anti-skid and protection.  All of the pieces were put on the camper with rivets.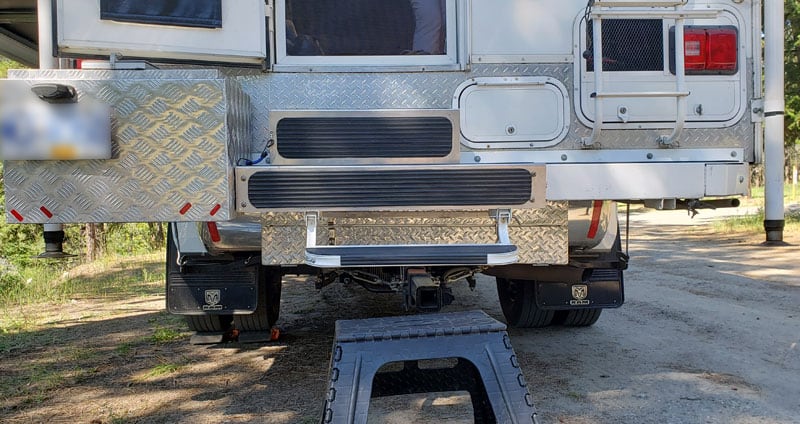 This modification is a great improvement and my wife is much happier.  This modification took me 19-hours to complete and cost me $300 CAD.  In my opinion, the skill level of this modification is hard.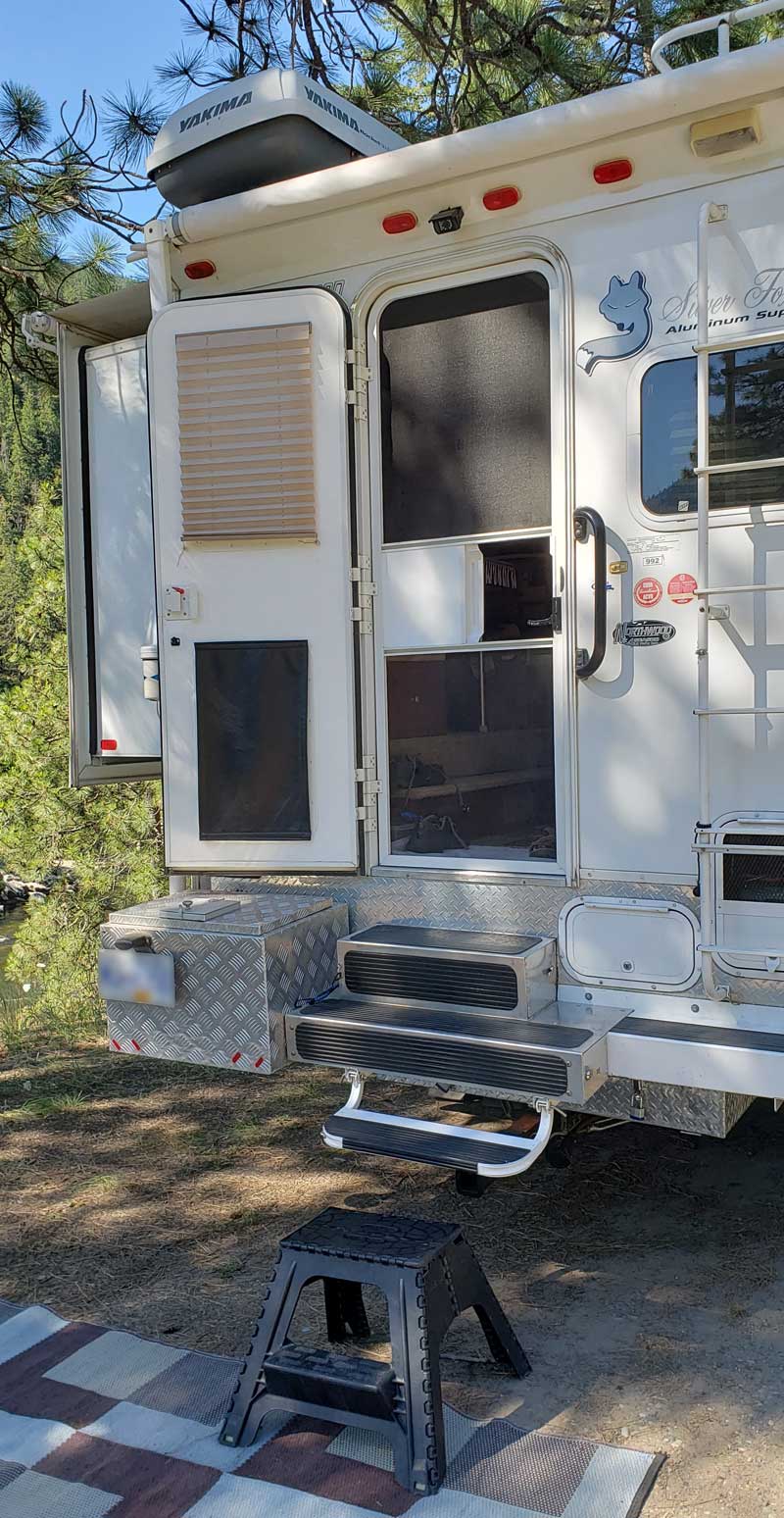 Disclaimer: The modifications above are submitted by Truck Camper Magazine readers. It is your responsibility to make sure that any do-it-yourself modification project you undertake is safe, effective, and legal for your situation.
Enter Your Mods Now!
If you'd like to enter a modification you've done on your truck camper, click here. You can enter as many mods as you want, at any time.  Good luck mod makers!