With 55.8-percent of the vote, Dominik Knapp from Newark, California has won the fourth Mod Contest of 2021 with his mod to easily fill the fresh water tank while hooked up to city water at the campground. Congratulations, Dominik!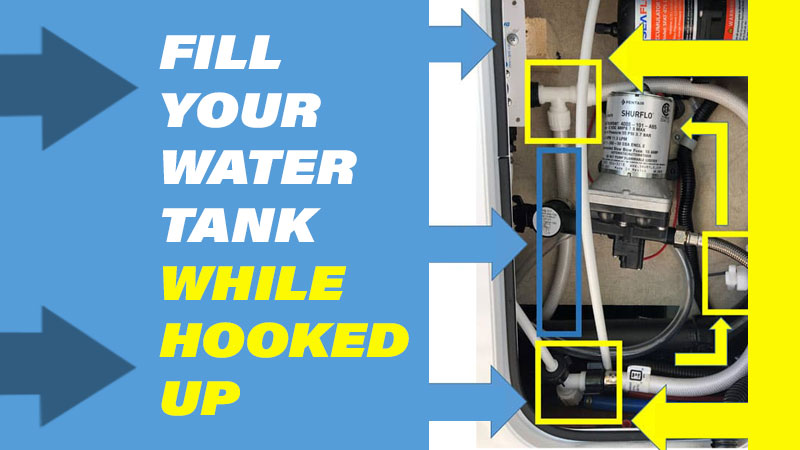 A Mod Squad T-shirt is being shipped to Dominik. As April's winner, he is now eligible for the December finals when readers will pick the best of the Mod Squad winners to determine the 2021 Modder of the Year! The Grand Prize is a $250 gift certificate to Lowes or Home Depot (or Canadian equivalent).
Scroll down below to see Dominik's winning modification (#2 below).
Enter your mods now! Click here to enter TCM's Mod contest. You can enter as many mods as you want, at any time. Good luck mod makers!
1. Camper Dinette Table Reconfiguration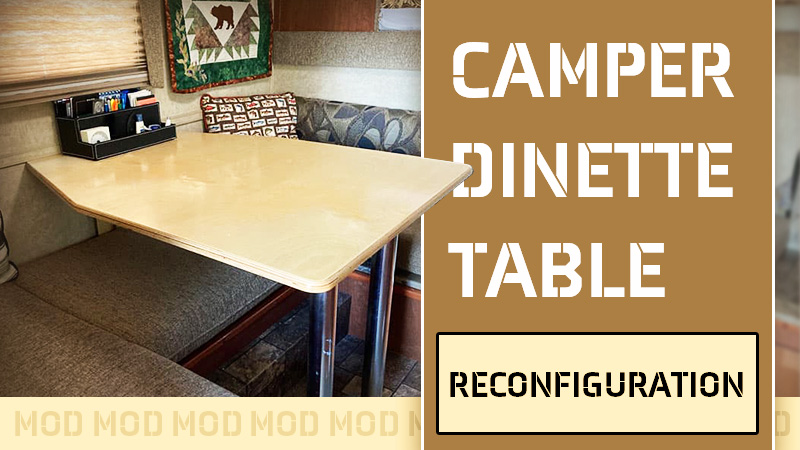 Mark Motsko from Powell Butte, Oregon shares his dinette table reconfiguration in his 2016 Chevy Silverado and 2016 Bigfoot 1500 rig.
2. Fill Your Water Tank While Hooked Up To City Water At The Campground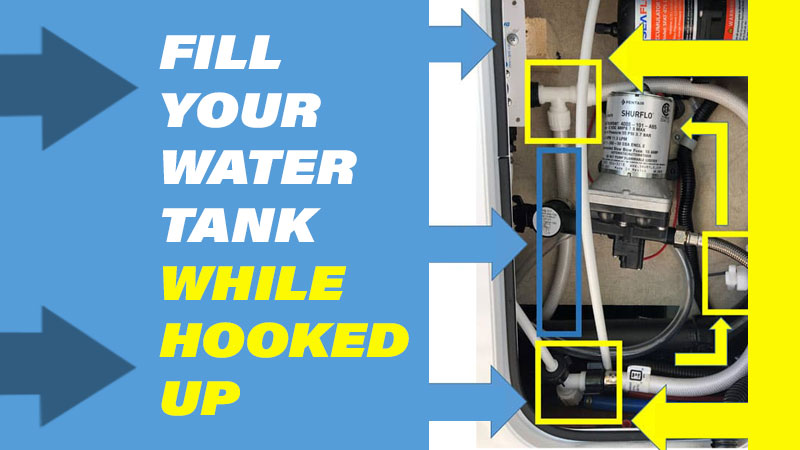 Dominik Knapp from Newark, California shares his mod to easily fill the water tank while hooked up at the campground for his 2016 Ford F350 and 2017 Lance 1172 rig.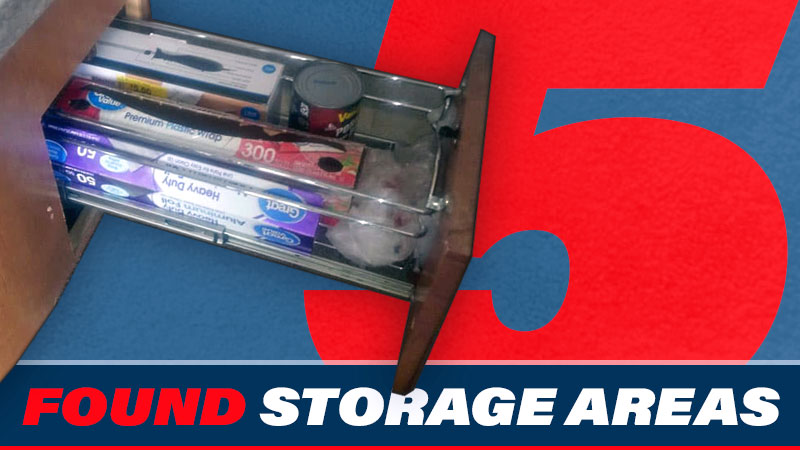 Tom Elliott from Suiphur, Oklahoma shares five found storage areas in his 2007 Ram 2500 and 2018 Adventurer 80RB rig.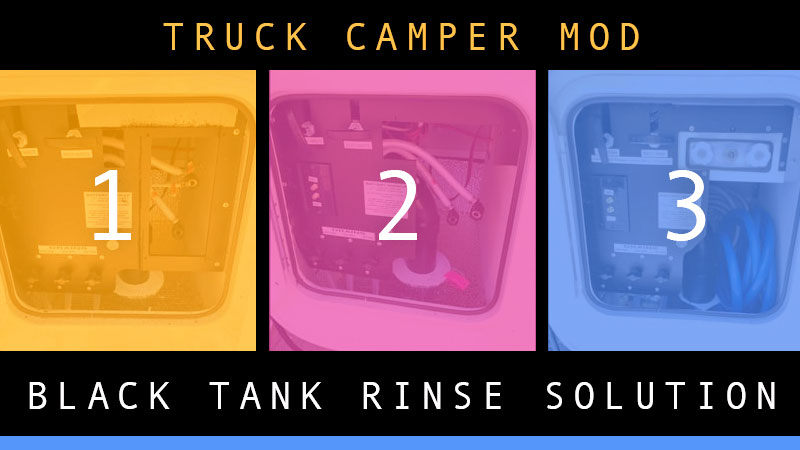 Steven Osburn from Poulsbo, Washington shares his black tank rinse solution for his 2019 Ford F350 and 2020 Lance 1172 rig.
5. Adding 12-Volt Ignition Probes To A Stove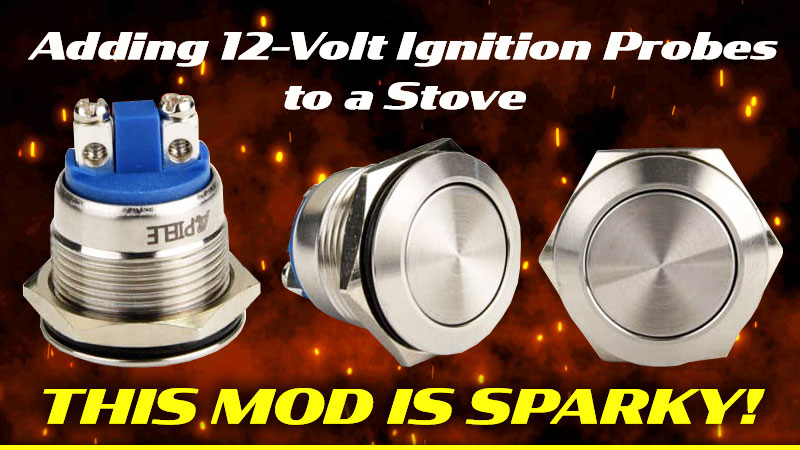 David Romero from Shreveport, Louisiana shares how he added 12-Volt ignition probes to his stove in his 2017 Ram 2500 and 2017 Cirrus 820 rig.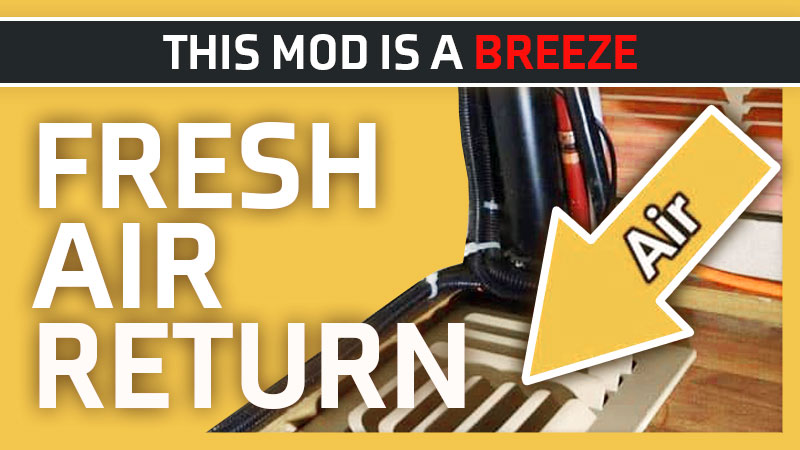 Charles Coushaine from Punta Gorda, Florida shares his fresh air return for a furnace mod in his 2001 Ford F350 and 2012 Chalet DS116RB rig.
7. Additional Grey or Black 15 Gallon Tank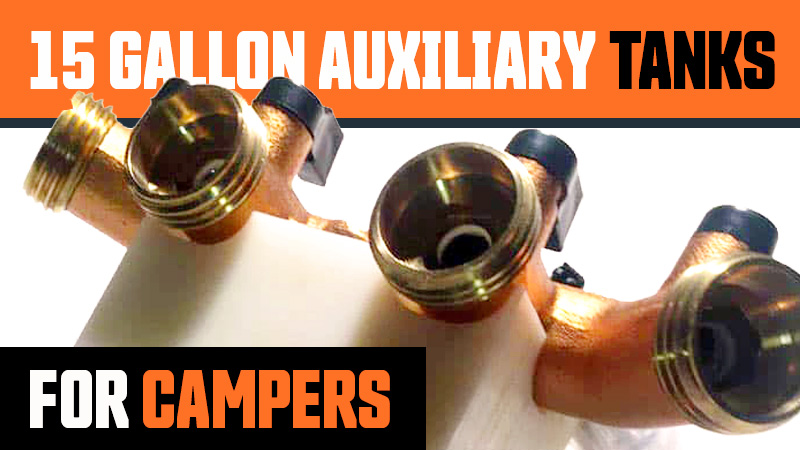 Paul Karlson from Bayshore, New York shares how he added an additional grey or black 15-gallon tank for his 2012 Ram 3500 and 2018 Palomino SS-1500 rig.
8. Offset Rear Steps For Towing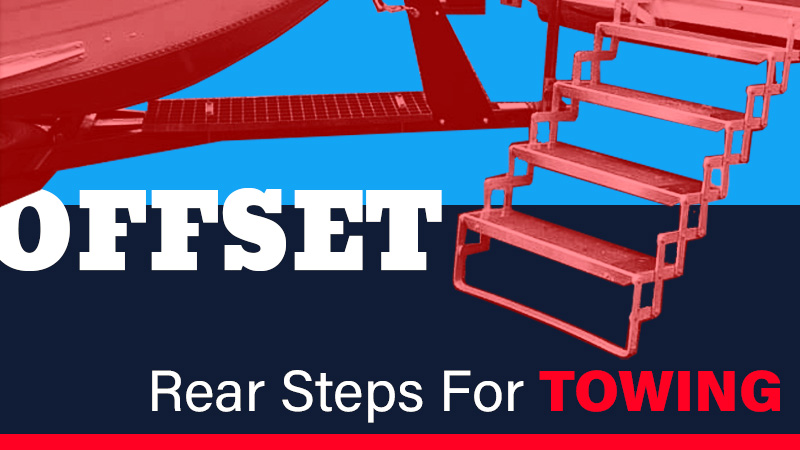 Max Baute from Hartsville, Indiana shares his offset rear steps for towing modification on his 2016 Silverado 2500 HD and 2017 Travel Lite 960RX rig.