Welcome to the seventh entry in April's Medium Mod Contest.  One Medium Mod will be published in every Email Alert in April.  At the end of the month we'll hold a reader vote to determine April's winner.  Click here for information about the 2021 Mod Contest, including how to enter.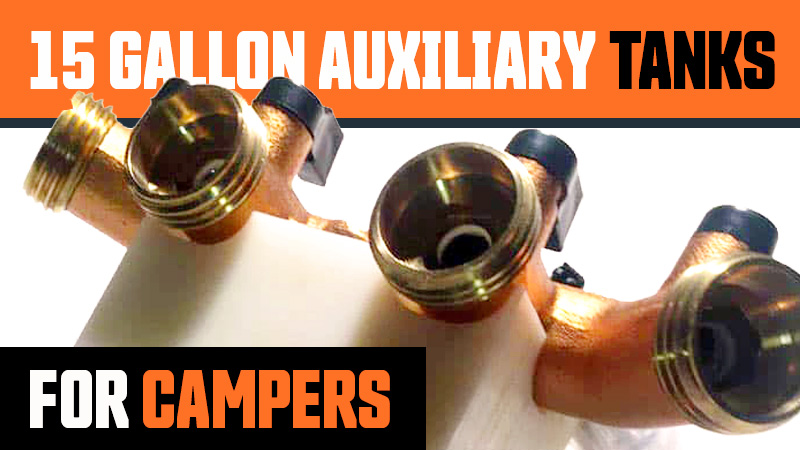 Paul Karlson, Bayshore, New York
Additional Grey or Black 15 Gallon Tank
2012 Ram 3500 ST
2018 Palomino SS-1500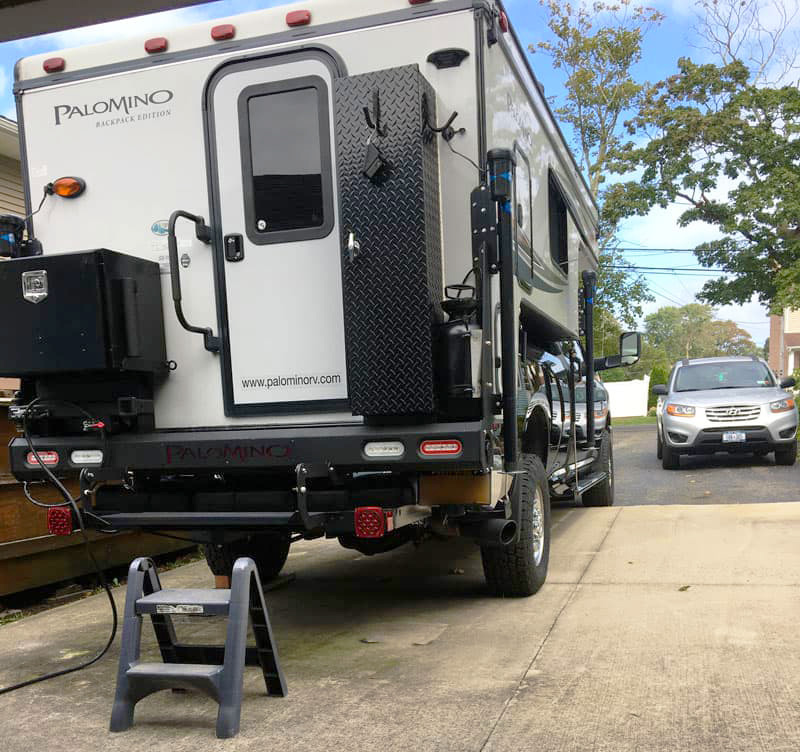 My pop-up camper did not come with a grey tank and I wanted one. I also wanted an additional five-gallons of black tank space.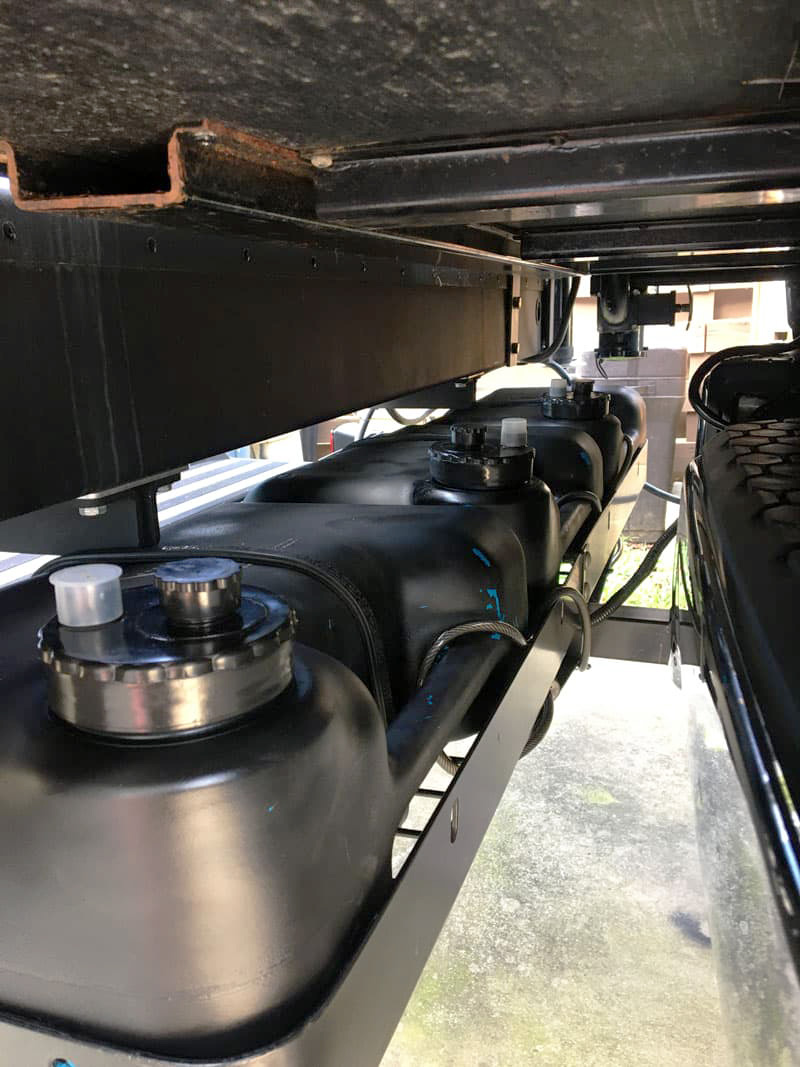 To begin, I installed a cargo basket that I already had on hand. Then I found five-gallon waste water tanks made by Barker Industries. This would allow me to retrieve any or all of the three tanks off of the cargo basket without removing the basket from the trailer's hitch. This solution is much easier than the 12-gallon tank I previously had.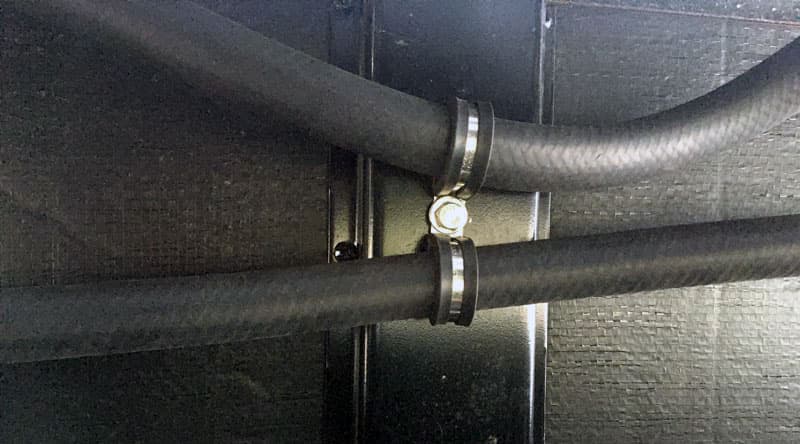 I was able to use a lock and cable to prevent theft. I ran three hoses for grey water to each tank with a four spigot garden hose valve from the hardware store.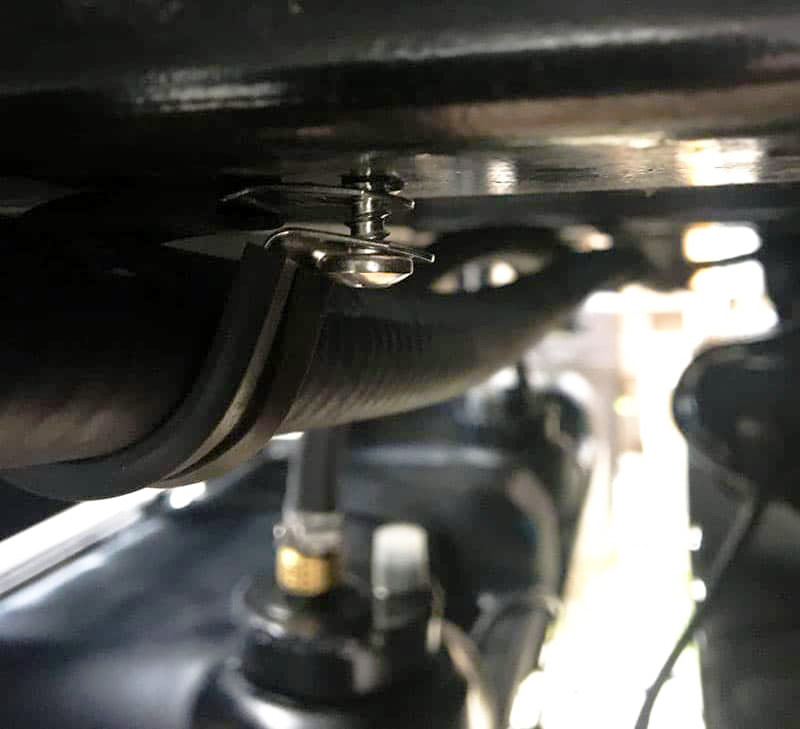 The hose and connecter ends work great.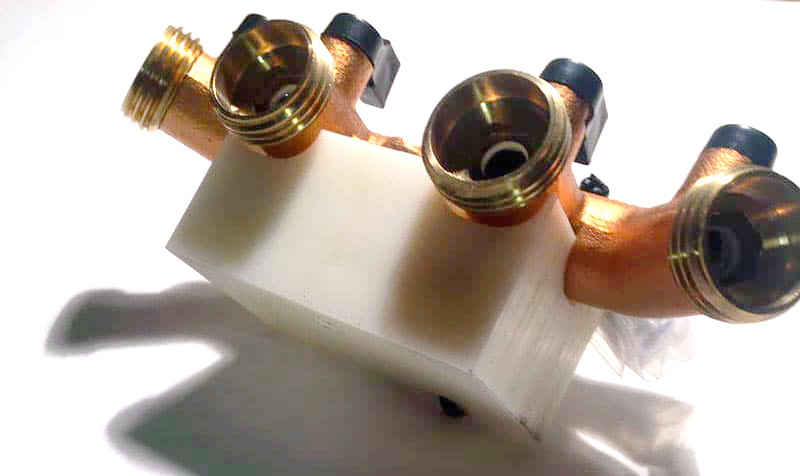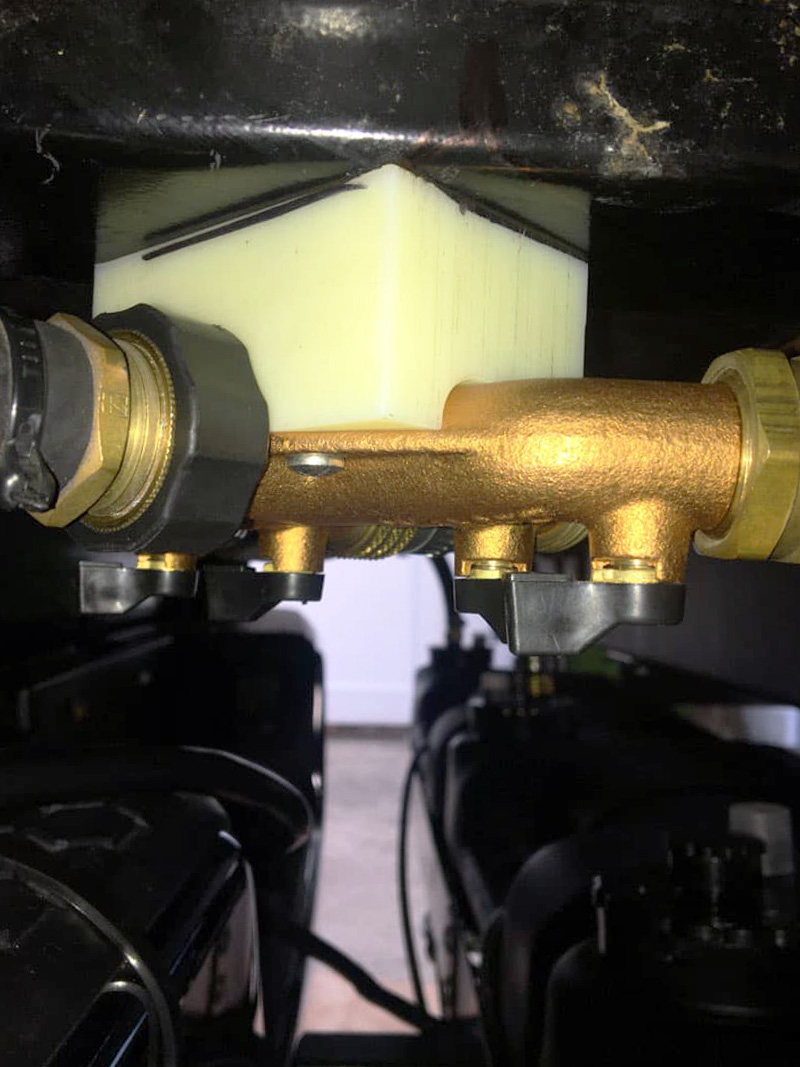 If I need overflow of black water, it's there if it is needed. My tank totals would be 15-gallons grey, or 20-gallons of black.
I did have to mill out a white plastic block to mount between the four outlet spigot and steel rail under the camper's overhang. Then, I drilled and tapped five holes for the clamps and spigot.
It works very well for me. Now I don't have to worry about the grey water at all.
I purchased the three holding tanks from Amazon for $46 each. I also needed one threaded 3-inch female to a 3-inch termination for the black water hookup. I got them on Amazon for $8 dollars. The three black bungie cords that were 31-inches long and four way garden hose spigot were purchased at Harbor Freight Tools for $12.
It was $4.50 for three bungie cords that hold the tanks to the cargo basket. I had the cargo basket already but they range in price from $60 dollars to $100. I needed a 5/8" garden hose. I had one that was 8-feet in length that I cut to size. The six garden hose ends were $15. I found in local hardware store, but I'm sure Lowes or Home Depot sells them as well.
It took me two hours plus a half hour to mill the plastic stand off the bracket. I could have used aluminum or even a wood block, but I used what I had.
The total price for me was $190.  In my opinion, the skill level of this modification is easy.
Disclaimer: The modifications above are submitted by Truck Camper Magazine readers. It is your responsibility to make sure that any do-it-yourself modification project you undertake is safe, effective, and legal for your situation.
Enter Your Mods Now!
If you'd like to enter a modification you've done on your truck camper, click here. You can enter as many mods as you want, at any time.  Good luck mod makers!