Welcome to the eighth entry in April's Medium Mod Contest.  One Medium Mod will be published in every Email Alert in April.  At the end of the month we'll hold a reader vote to determine April's winner.  Click here for information about the 2021 Mod Contest, including how to enter.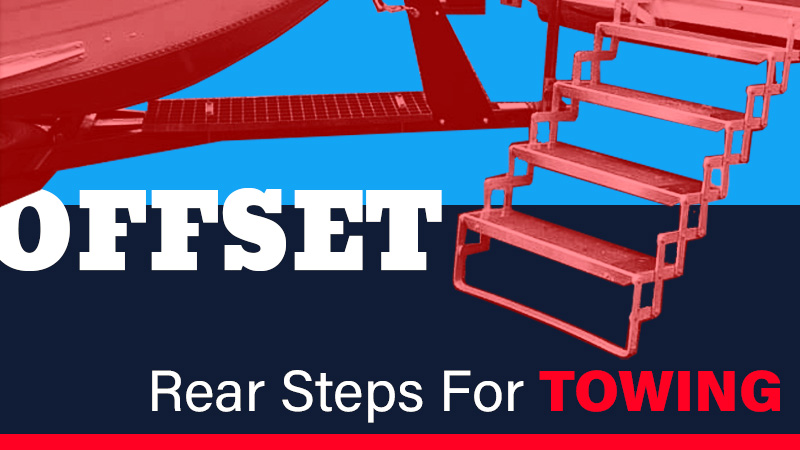 Max Baute, Hartsville, Indiana
Offset Rear Steps For Towing
2016 Silverado 2500 HD
2017 Travel Lite 960RX
The reason for this mod was to have better and safer access to my camper when I'm pulling a trailer.
We mounted Brophy steps to the center of the bumper soon after buying our camper several years ago. They worked fairly well except when we had a trailer in tow. The steps would not work unless the trailer was unhooked. After climbing the trailer to go access the camper at a rest stop, I thought about mounting the steps off-center.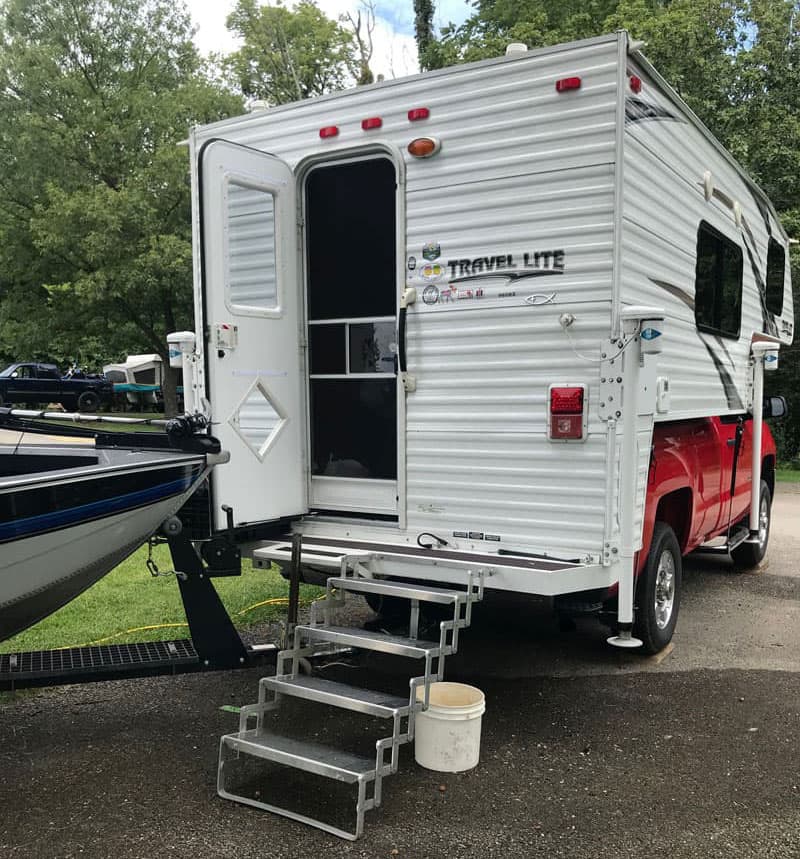 After some careful measuring, I bolted the steps to the right side of the camper's bumper so they just clear the door as it opens when the steps are folded up. I then took the single step that came with the camper, cut the side brackets off, and bolted it to the bumper to create a small landing right outside the door. I added a couple of braces to that for strength.
We can now access the camper much safer and easier while leaving the trailer hooked up. As long as the trailer is straight behind the truck, or angled to the left, the steps will fold down and be usable. It's a big improvement for quick camper access, and quick setup time at the campsite.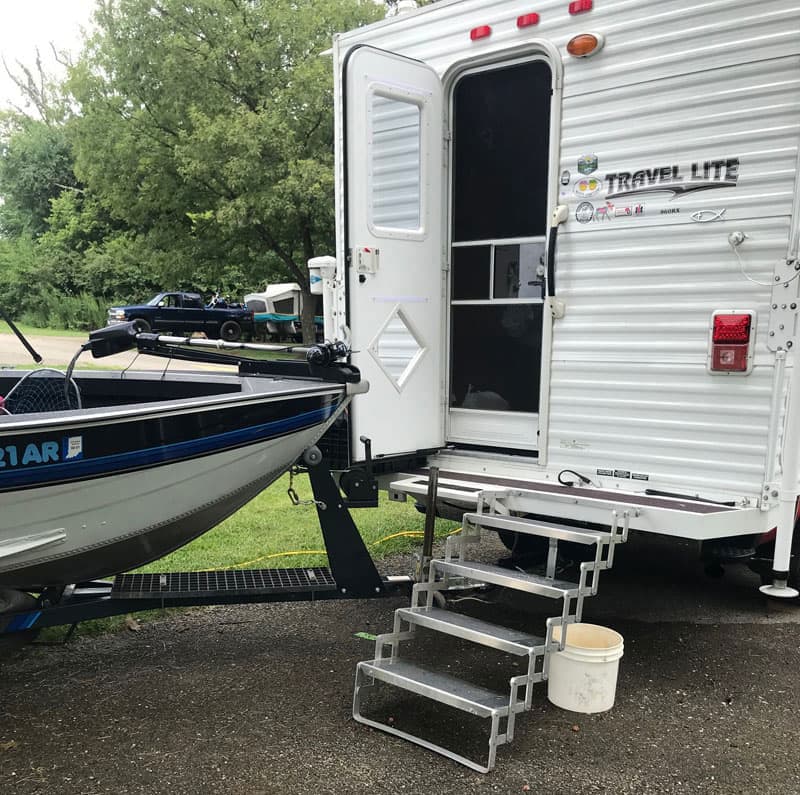 I had to purchase Brophy steps, stainless steel bolts, eyebolts and locknuts for this modification. I also reinforced the back side of the camper's bumper with a few short pieces of aluminum bar stock where the steps bolt on.
It took me two hours to complete this modification. I purchased the supplies for this project when I first mounted the steps. I used a couple of pieces from the scrap bin for the landing braces, so there was no additional cost.  In my opinion, the skill level of this modification is medium.
Disclaimer: The modifications above are submitted by Truck Camper Magazine readers. It is your responsibility to make sure that any do-it-yourself modification project you undertake is safe, effective, and legal for your situation.
Enter Your Mods Now!
If you'd like to enter a modification you've done on your truck camper, click here. You can enter as many mods as you want, at any time.  Good luck mod makers!