Professional athlete and content creator, Andrew Muse, spent three-months converting a 1976 truck camper into an "adventure tiny home" and set out with his dog, Booter.  Then the unthinkable happened.  This is an extremely tough and deeply inspirational story.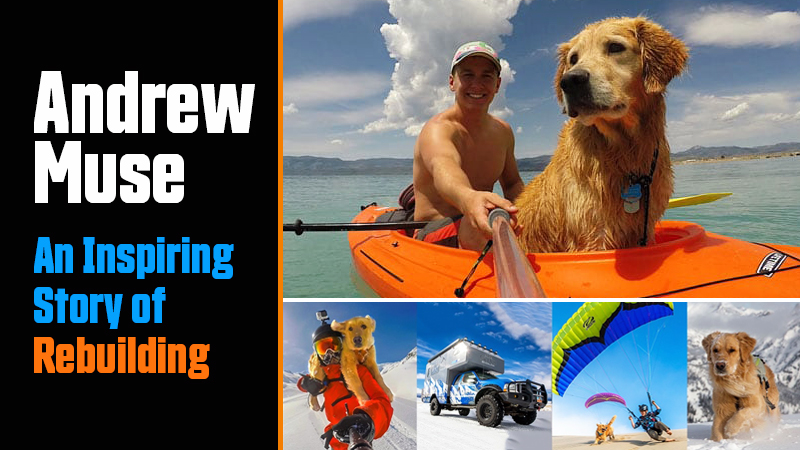 About five years ago, Andrew Muse bought a 1976 truck camper and completely rebuilt the interior; a new floor, new ceiling, new countertops – the works.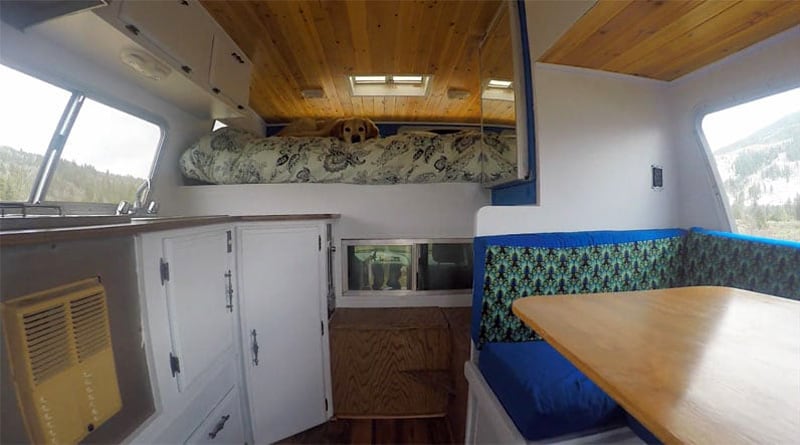 Above: Inside Andrew's 1976 renovated truck camper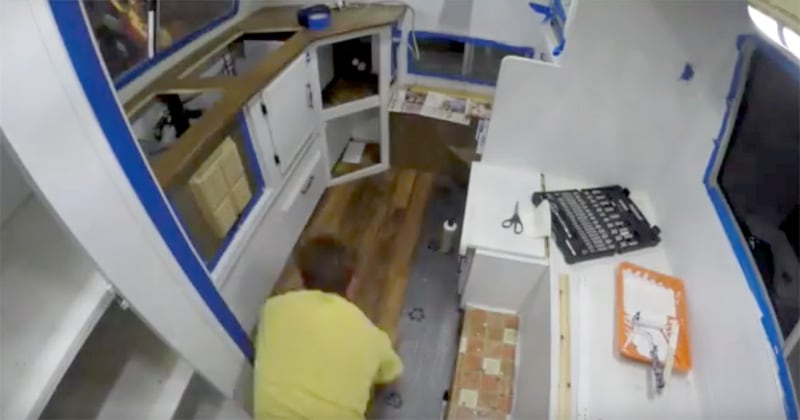 After 400-hours, the result was a gorgeous residential remodel that needs to be seen to be fully appreciated.
Above: Andrew's truck camper remodel video
That first truck and camper helped Andrew launch a career as a professional extreme athlete and web content creator.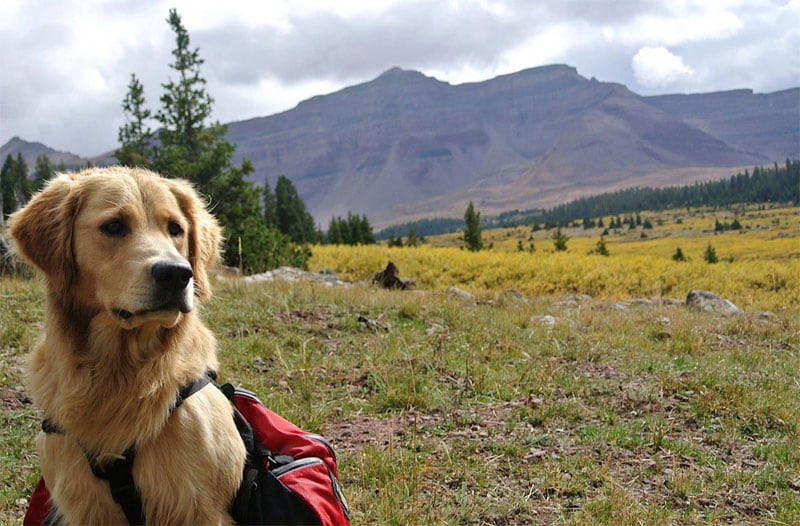 His dog, Booter, went with him everywhere, sometimes chasing him as he skied white powder or repelled red rock.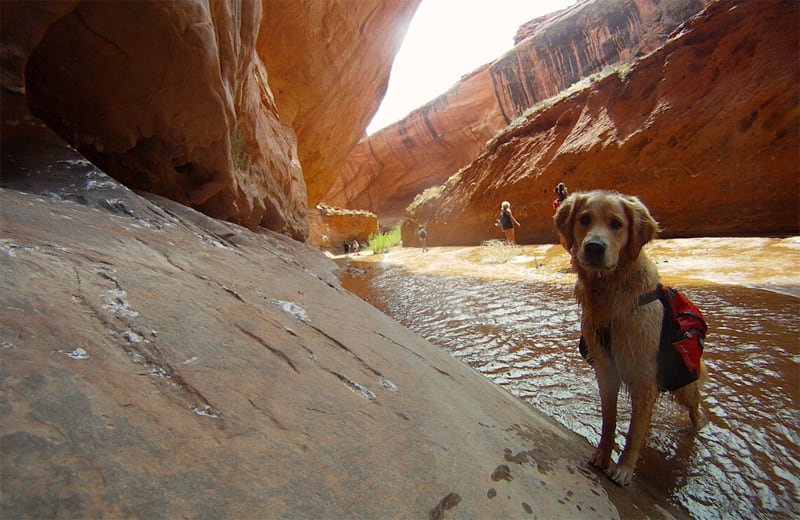 Andrew and Booter were part of the increasingly ubiquitous online influencer phenomenon, but the typical story ended in 2015. After filming the final episode of his first series, Andrew and Booter were in a terrifying accident.
Above: Andrew's highlight reel from Season 1
Andrew fell asleep behind the wheel and lost Booter, his rig, and everything he owned. The above video starts with some incredible slot canyon exploration and ends in one of the most heartbreaking experiences any of us can imagine.  It's not an easy watch.
With the help of family, friends, and his new audience, Andrew got back on his feet.  Via YouCaring (now GoFundMe), Andrew raised $25,000 in 48-hours.  Then GoPro stepped up to sponsor Season 2 and a firefighter from the accident scene gave him a new four-legged friend, Kicker.
Vowing to not drive tired or rushed again (and to avoid driving at night altogether), Andrew and Kicker picked up the "Tiny Home Adventure" dream and filmed Season 2.  This time Andrew and Kicker were in a converted van.

Above: The beginning of Season 2, with Kicker
Fast forward two years or so and Andrew has recently announced his most exciting concept yet; the Muse Roamer Project.  The concept is to convert a used Ford F-550 into something resembling an Earth Roamer – without the price tag.  We also believe Andrew got tired of not being able to stand up in his van.  That's just a hunch.

Above: The debut of Andrew's Muse Roamer Project
After a frustrating false start, Andrew built the camper from steel frame and laminated foam panels.  For those of you who follow Gary and Monica Wescott, this is similar (but definitely not identical) to the way the Turtle V was constructed.
We know more than a few of you out there have been designing off-road rigs like this for years.  Yeah, I'm talking to you with that Solidworks rendering.  Or is it Google Sketch?  We've seen dozens of readers with dream designs in progress.
Go, Andrew. Go!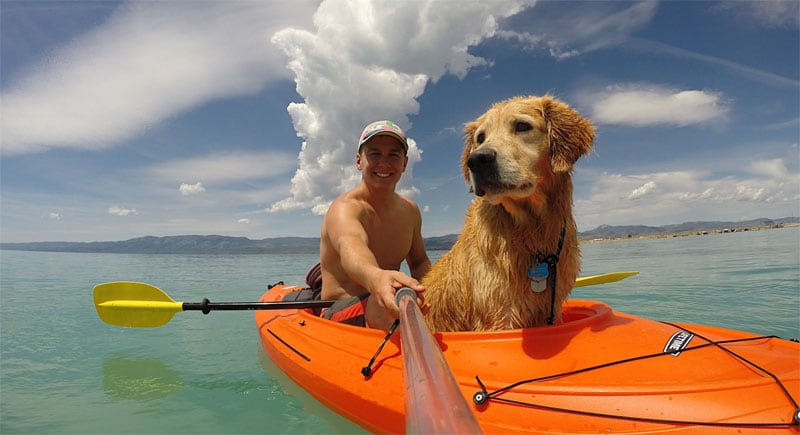 As a couple who lives on the road – and have also experienced a car accident – we know how hard it can be to pick yourself up and keep going.
With his accident, Andrew had it much worse than we did.  Much worse.  As tough as Andrew's story is, we are deeply inspired and believe you will be too.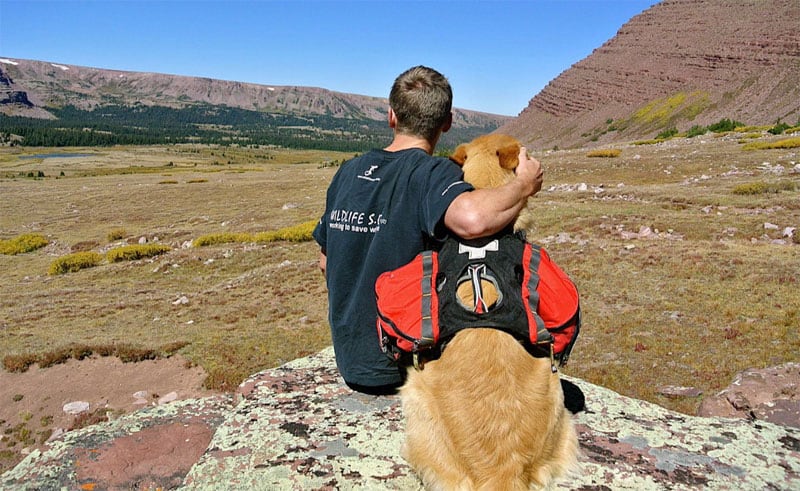 Go for it, Andrew.  We're watching.  Click here for more of Andrew Muses's videos.