When all is said and done, truck campers are just boxes on the back of trucks.  Some are fancier than others, but that's it.  Truck campers are tools.  We use them to do something.  The question is, what compels you to go truck camping?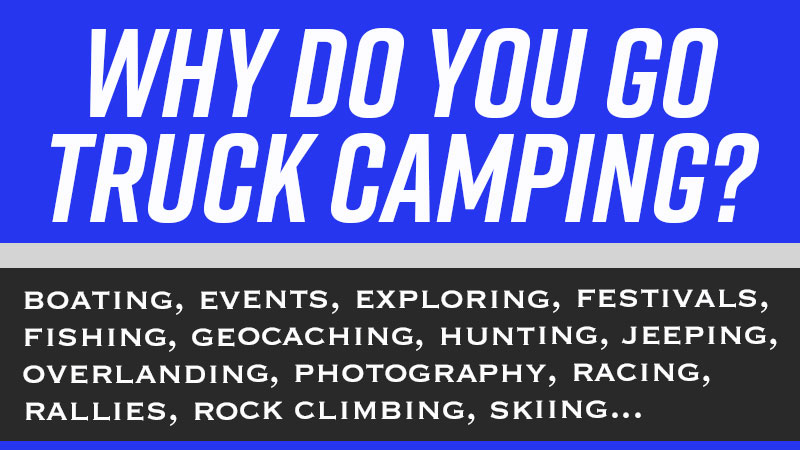 We're not interested in answers like, "traveling around" or, "seeing America".  On some level, we can all say that.  We want to know the specific passions, hobbies, and experiences that you're after.  You bought a truck and camper to do something.  What is it?
Your feedback could lead to a future blog or even a front page article in Truck Camper Magazine.  We're looking for great personal truck camping stories that answer the big question, "Why do you go truck camping?"  What's your story?
Please complete the fields below.