Here are some of our all-time favorite truck camper Christmas and Birthday purchases from the past few years.  If these items got stolen by a Wallaby we would buy them again.
Perhaps something on this list would make a good Christmas gift for your truck camper, or that certain special somebody on your camping Christmas list.
Kijaro Dual Lock Portable Camping and Sport Chair
I absolutely love my Kijaro camping chair ($47.99). Unlike most camping chairs that sag in the seat, the Kijaro seat and mesh back are very, very supportive.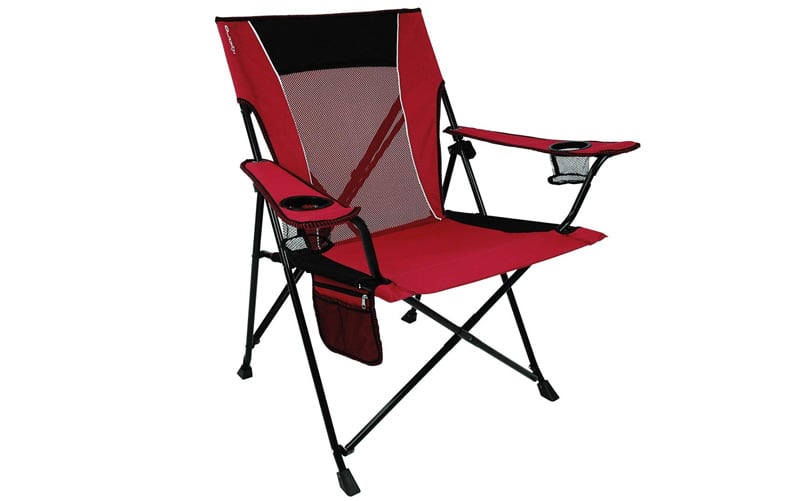 For those nights around the campfire, that support makes a big difference on the back and butt.  After all, if you don't take care of your own butt, who will?
My Kijaro is Red Rock Canyon, but it comes in eight other colors including Cayman Blue Iguana and Halley Peak Grey (for the fellas), and Hanami Pink (for the ladies).  Highly recommended!
GCI Outdoor Freestyle Rocker Portable Folding Rocking Chair
Angela sat in a GCI Outdoor Freestyle Rocker ($50) at a rally and almost threatened to quit the magazine if I didn't get one for her.  I thought about it for a few minutes, and then hit Amazon.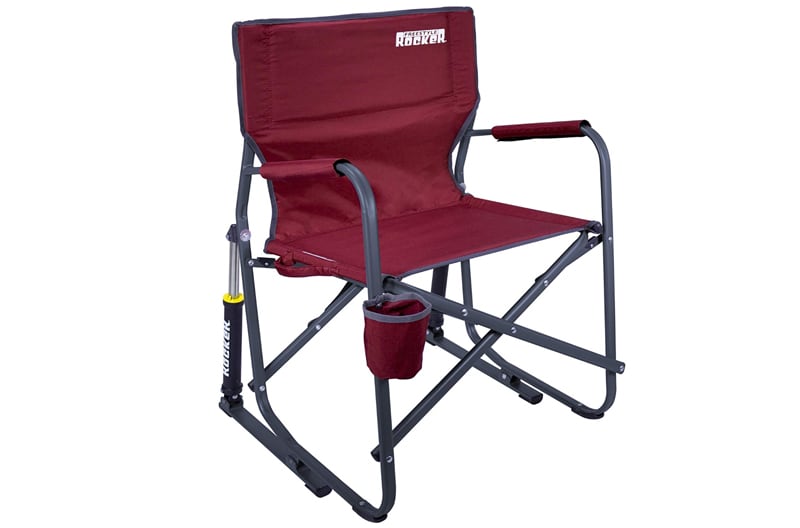 But seriously, this is a very compact and comfortable rocking chair.  Just by having it out, Angela has probably inspired a couple dozen folks to buy one for themselves.  If you like to rock out when you camp, it's a no brainer.
Z-Edge Z3 Car Dash Cam
Even before our accident in July, we were convinced that half the folks on the road are texting, while putting on makeup and eating a banana.  Or just stone dead insane.  What is wrong with people's driving abilities these days?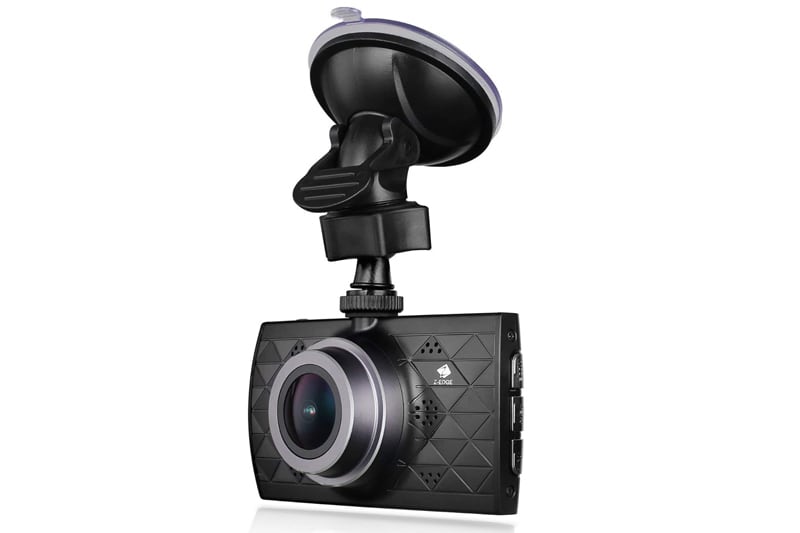 After the accident, Angela bought a Z-Edge Z3 car dash cam ($125 with 32GB card) for our truck.  It's a bit quirky to set up at first, but now it automatically turns on and records.  We like having it for peace of mind should – God forbid – anything happen again.
Some of the things it's captured are priceless.  In Elkhart a shirtless guy on a motorcycle crossed our path while weaving in, out, and around all matter of cars and trucks.  Seconds later a string of cop cars whizzed by with light flashing in pursuit.  A gosh darn high speed chase – right in front of our eyes!  Did I mention that folks are nuts these days?
Linenspa Gel Memory Foam Mattress
To be honest, I was very skeptical about this purchase.  Between reader recommendations for mattresses and several thousand positive online reviews, we took the plunge.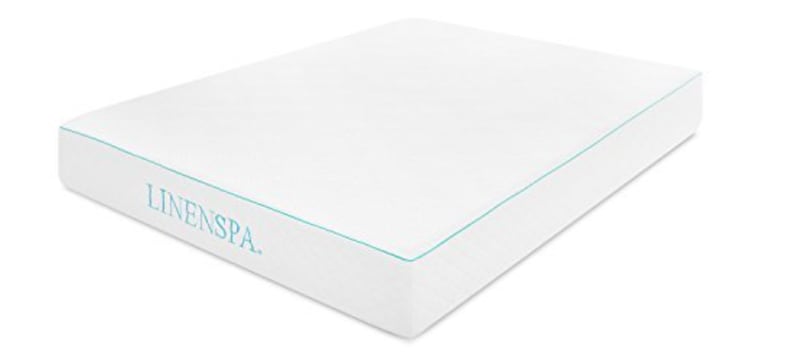 And oh my.  This bed is very, very comfortable.  I think it's at least as good as the premium mattresses we picked out from a mattress store a few years ago, and nowhere near the price we paid.
The trick here is to get the right size and height (measure first).  We bought a 10-inch full for our camper, and it expanded to every bit of that 10-inch height in the cabover.
In retrospect, we should have bought the Linenspa 8-inch, or maybe even a 6-inch mattress.  The gel is so dense and comfortable that I don't think we would notice the difference.  If you need a mattress in your camper, the Linenspa is worthy of serious consideration.  We love it.
Thin Bins Collapsible Containers
This was another reader recommendation from a collapsible storage Question of the Week, and a total home run.  We bought a set of Thin Bins Collapsible Containers ($20) and they have been in use non-stop ever since.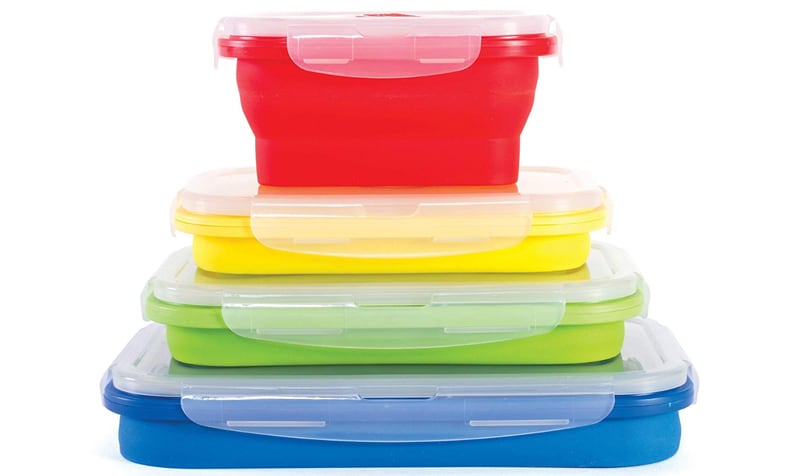 The best part about the silicone containers isn't the reduced storage once they're clean and put away.  That's great, but the real benefit is how they collapse to the food inside them for the refrigerator.  Space saving is a big deal when you have a 6-cubic foot refrigerator, or less.
They also survived a close encounter with a certain Toyota last July.  I can't say that about other things.  Oh, and they're leakproof, microwave safe, freezer safe, and dishwasher safe.
Collapsible Colander With Handle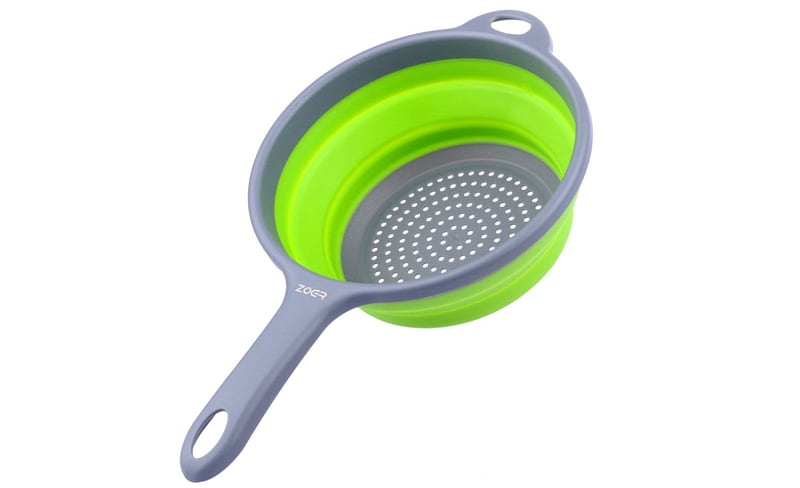 Another collapsible item that's in constant use in our camper is our collapsible silicone colander ($12).  It's compact, lightweight, and easy to clean.  What else could you want for those past comfort food nights on the road?
Kohree 120 Micro LED Christmas String Lights
This one is all Angela.  She wanted ambient lighting in the cabover.  With 3M Command Hooks (another Angela favorite) she installed Kohree 120 Micro LED Christmas Lights along the top of the cabover.  I think the install took her two minutes.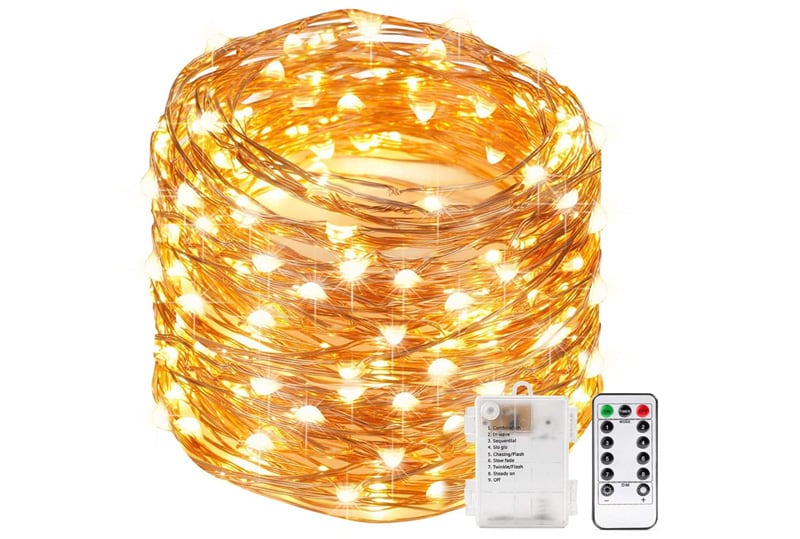 Get this; the LED lights run on two C-batteries.  And they've been running two plus hours a day for over a year on the original batteries!  What?  How is that possible?  I have no idea, but Angela is quite pleased with herself.  I have to admit it's nice to have the ambient lighting at night.
Bathroom Shower Squeegee
We asked how readers dry their wet and dry bath shower stalls and this squeegee was the run away winner.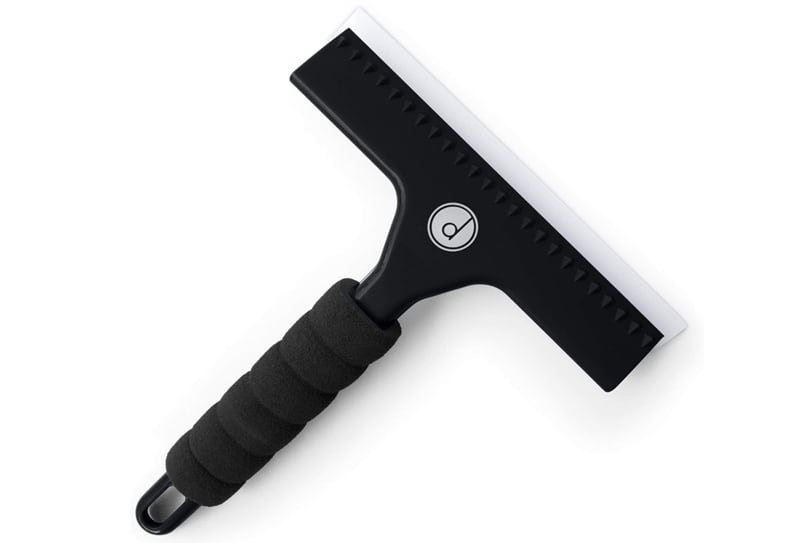 I ordered one and it definitely does the job.  Now drying the shower is faster, easier, and more effective.  Once the squeegee process is done, it goes into the included cradle, and I towel off anything it missed with a microfiber towel.  Every truck camper shower needs a squeegee!
Click here for more reader recommended camping products for the holidays.