Seventy-five TCM readers bare everything on how to dry wet and dry baths. If you shower in your truck camper, there are some can't-miss ideas here. ShamWow!
This week's Question of the Week was, "How do you dry your camper's shower stall?"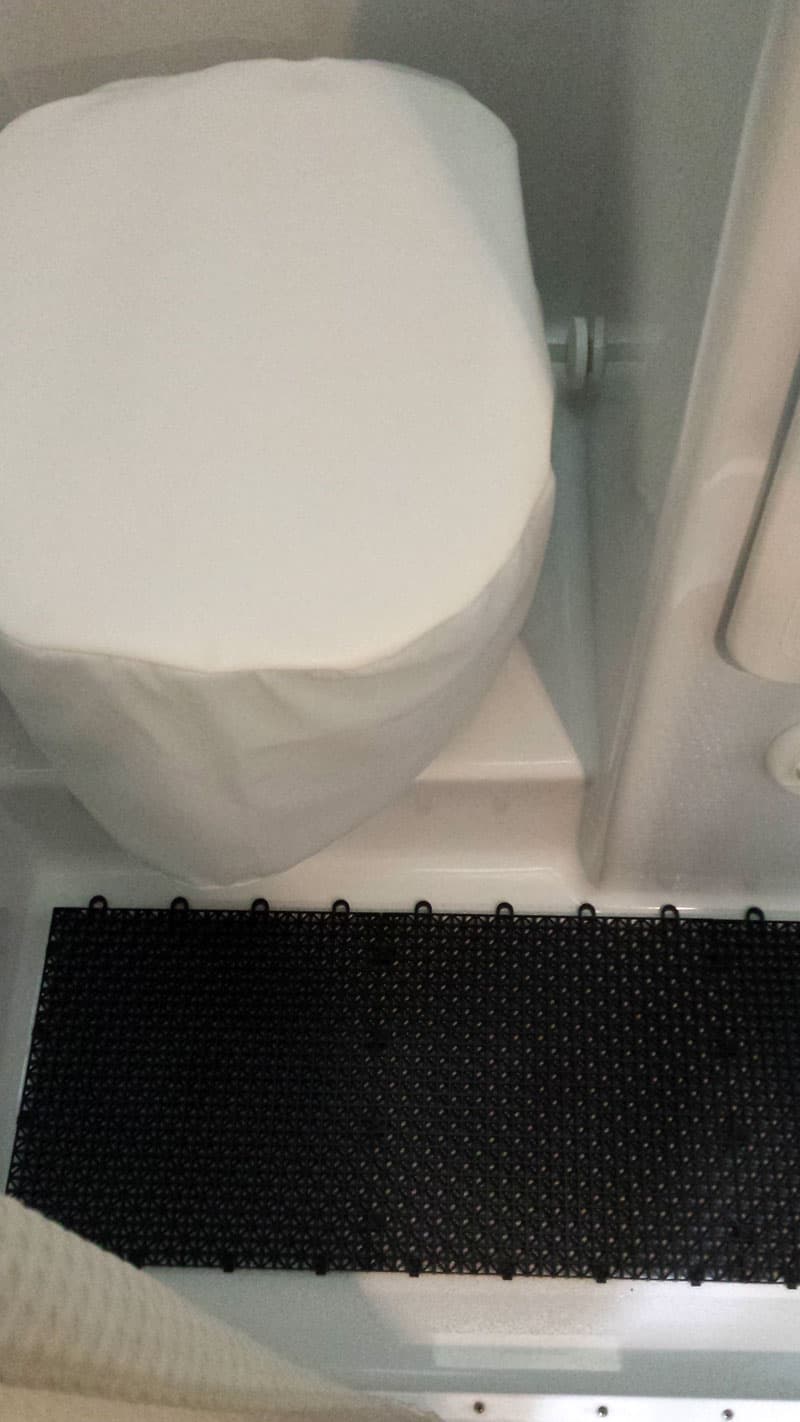 "At first, I was drying it all with a microfiber towel. Now I just open the bathroom vent and turn on the fan for a while.
My main concern was the wet toilet, so I made a toilet cover out of marine vinyl for the top and nylon fabric on the sides with a handle to hang it up after using the shower.
For the floor, we got three pieces of free flow perforated race deck flooring. We throw that on the floor after taking a shower. No wet seat or feet, and way less work for me." – Lyn Ellison, 2015 Chevy Silverado 3500, 2014 Lance 992
Editor's Note: The water-resistant toilet cover is a very good idea. We are going to ask you to enter your toilet cover into the Mod Contest. Thank you Lyn!
"We use our camper's wet bath often and we love it. We dry it with a squeegee and a small towel. The second person to use the shower is stuck with that chore but, since it's a small bath, the wipe down job doesn't take very long. We also open a window and run the roof vent fan if it's not too cold outside." – Buzz and Sherri Merchlewitz, 1998 Dodge Ram 2500, 2015 Hallmark Ut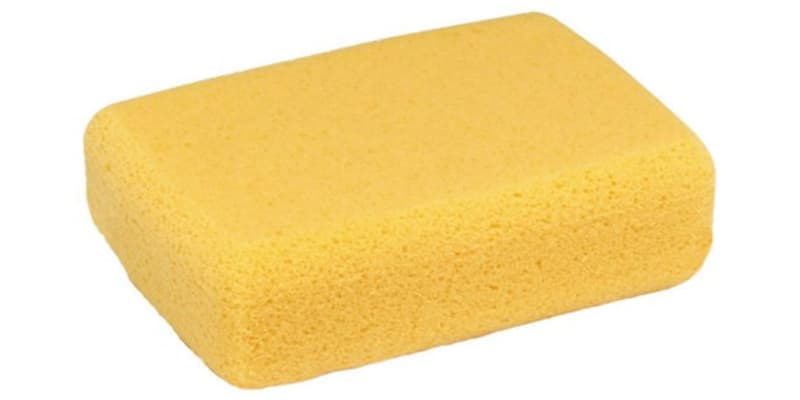 "First, I crack the vent and turn on the fan. Second, I dry the walls down with a Marshalltown TXL Hydra Tile Grout Sponge.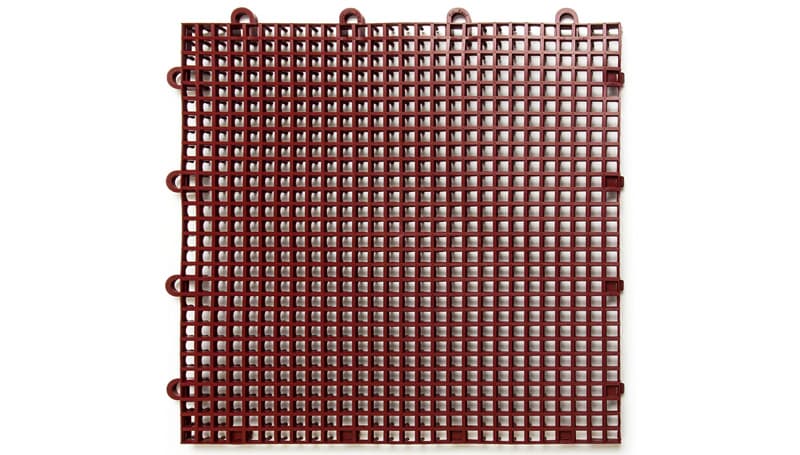 Third, I place three DuraGrid Comfort 12-inch by 12-inch interlocking tiles on the floor. The sponge and tiles are available from Amazon." – Bryan Whipp, 2016 Dodge Ram, 2017 Arctic Fox 990
"Ever since we moved off the ground and had a shower to use in any of our campers, it's been the same routine; shower, lower sprayer to tub floor to drain, squeegee, spray rubbing alcohol, leave curtain open hanging over tub, and leave fan on. We have never had mold, it always smells clean, and it self dries the remaining way from the fan.
We had the best luck with our Fantastic Fan that has a thermostat. It acted as an automatic dryer for our bathroom, and was certainly better than the standard small 12-volt fan vent that we currently have. Ironically, I was reviewing clamp-on Fantastic Vents yesterday to solve that issue." – Nicholas G., 1999 Ford F350, 2000 Lance 1130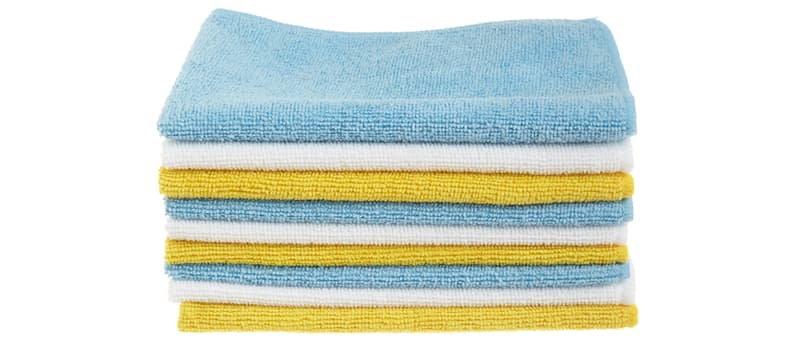 "I wipe down the bathroom with a micro fiber cloth after each use." – Olga Spanhoff, 2500 GMC HD, 2007 Hallmark Ute
"I just use a bath towel that I put on the floor just outside the wet bath. I stand on it while I dry myself." – Ron Williams, 1997 Ford F250, 2003 Lance 1010
"I use my wet bath shower every day. When I'm done, I wipe everything down with an old towel and leave the bathroom door and vent open to air it out. It takes a minute at the most." – Ramon Milam, 2016 Dodge Ram 3500, 2015 Arctic Fox 811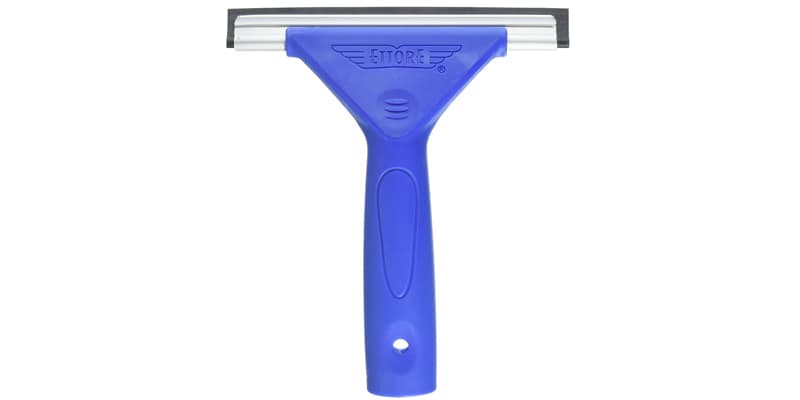 "I take a 6-inch squeegee and squeegee the shower stall down. Then I wipe it down with a towel. Then, I take Clorox bathroom spray and spray the floor. I think it's the best way to keep it sanitized." – Martin F. Sullivan Sr., 2014 Dodge Ram, 2004 Arctic Fox 990