Keith Donkin, General Manager at Northern Lite, has contacted us to announce the availability of Thetford Cassette Toilets in 2013 Northern Lite 8-11 and 10-2 models.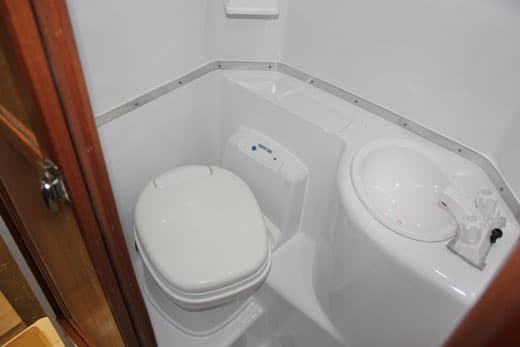 Above: A Northern Lite wet bath with a Thetford Cassette toilet
Keith explained, "We have just built our first campers with a cassette toilet option.  The tank size on the cassette is four and a half gallons.  We can install it in any of the 8-11 models as well as the 10-2CD."
Keith continued, "If you order the cassette toilet option with the 10-2CD, it will be in the same bathroom size as the 8-11 and 9-6.  That will give you a slightly smaller bathroom than the current 10-2 CD Special Editions, but will give you the cassette toilet.  The retail price for the cassette toilet option is $630."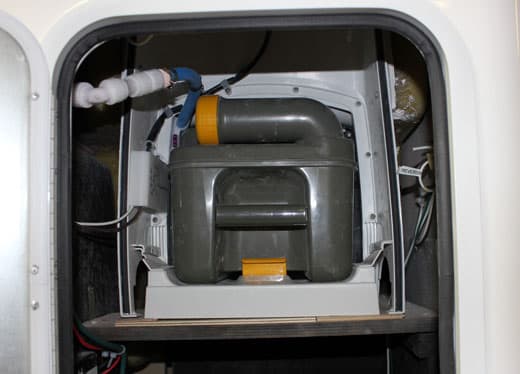 Above: The Thetford Cassette Toilet tank installed in a Northern Lite camper
Cassette toilets add a lot of versatility to a truck camper and allow winter camping when the dump stations have been winterized.  For detailed information on Thetford Cassette Toilets and their advantages, check out our article about Thetford Cassette Toilets.