Three coffee brewing methods were the most popular with truck campers.  To see the top three coffee makers of TCM readers go to "The Best Portable Coffee Makers For Camping".
Below are the detailed real world camper coffee machine reviews from Truck Camper Magazine readers who have made hundreds of pots of coffee in the wild.
"French Press!  Is there any other way?  But, having been a Scoutmaster for years, we always had cowboy coffee; bring the water to a boil, add one heaping teaspoon coffee grounds per cup, let it steep on a low flame until the grounds settle to the bottom of the pot, and pour a cup!  My wife wouldn't go for that, so we had to step down to a French Press.  It's good coffee, but no grounds are stuck in your teeth for a later cup!" – Steven Franz, 2007 GMC 3500, 2013 Lance 1191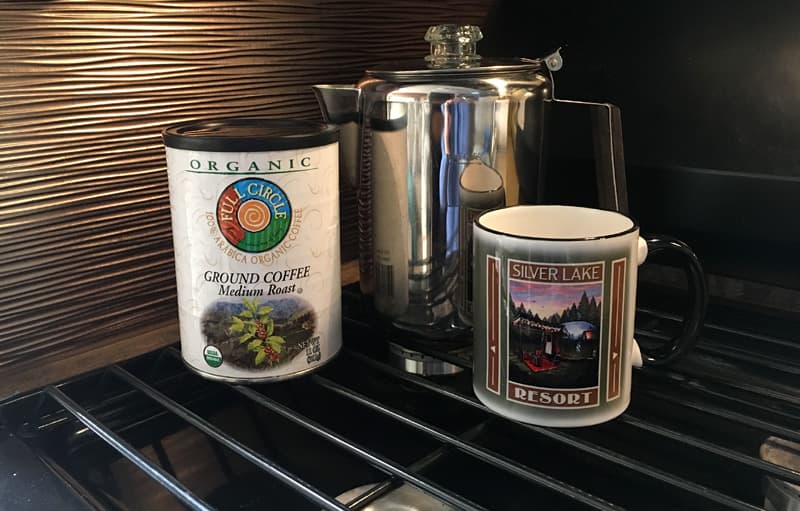 "I make coffee the old fashioned way using a metal percolator.  There are several advantages to using this time-worn method.  If you figure out a coffee to water ratio and use it every time, the coffee will be consistent.  It will be boiling hot when you pour your fresh, morning cup and will stay hot longer than many methods.  This is a plus on a cold, winter-camping morning.
It's easy to look at the glass percolator top.  Watch the color of the coffee until it reaches the perfect strength for you.  There is nothing better than the smell of freshly brewed coffee, and a percolator fills the camper with the fragrance.
The familiar sound of its bubbling, the consistency of the flavor, the hot temperature at pouring time, and the inviting fragrance all make a percolator the choice for me." – Claire Owen, 2005 GMC Sierra 2500, 2015 Lance 865
"I use a 1500-watt GoPower pure sign wave inverter and regular coffee pot." – Bill Richcreek, 2013 Ford F-350, 2018 Lance 855S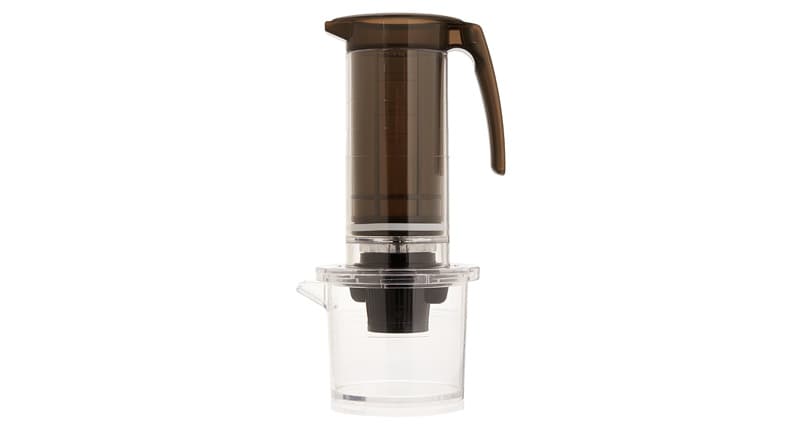 "I use a Cafejo My French-Press with K-Cup Pod.  Very minimal clean up required.  Heat water in the microwave or electric kettle when on shore power, or on the propane stove without power.  We can bring different k-cups for different roasts and regular/decaf coffee.
I have tried a lot different ways of making coffee including instant, Folgers singles, stovetop percolator, Mr. Coffee and Keurig.  The Cafejo My French-Press has been the best so far for camping." – Henry Nelsen, 2007 Toyota Tundra, 2012 Northstar Liberty
"I use my grandfather's old percolator coffee pot.  I call it Oldbucks.  It tastes great, is much cheaper than a chain shop, and comes with free stories." – Paul Martino, 1993 Ford F-350, 2001 Lance 1061
"For years we used an aluminum camp stove coffee pot without the insides.  We bought the Folgers sealed whole pot round filters which we can't find anymore.  Safeway was the last to have them and now they don't.  If anyone knows where we can get them, we would appreciate it very much.
At Quartzite last year the tent store had four boxes so I was able to get the last in existence.  You could just drop one in the pot with water and heat.  It's easy and sometimes we just left the bag in for another day and just added another bag.  It's almost like the single tea bag design.  Please help us find them again, thanks." – Frank Niehus, 2007 Ford F-350, 2007 Arctic Fox 1150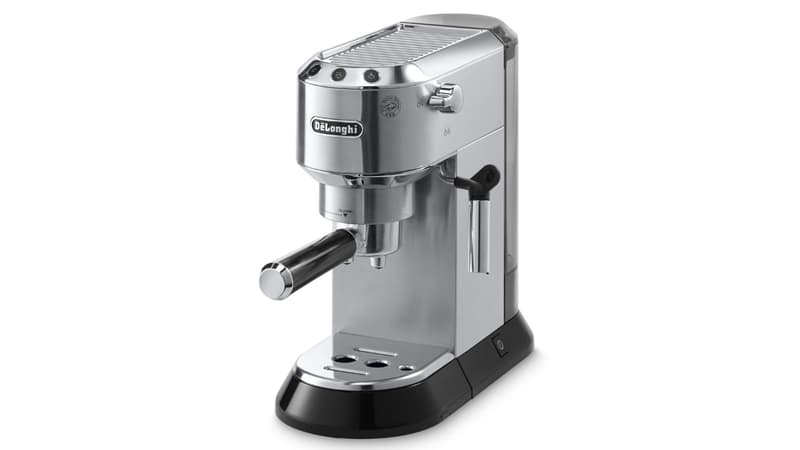 "I have a passion for coffee that is 30-plus years in the making.  We use a Delonghi EC680M DEDICA 15-Bar Pump Espresso Machine for mochas and lattes.  It takes up very little space on our countertop, heats up quickly, and makes an amazing morning drink.
We use Solar Roast (out of Pueblo, Colorado) espresso beans.  It's pre-ground so we don't have to take a grinder.  We also like drip coffee and use a simple Melitta pour over with #2 filters that we have had for at least ten years.  Writing this is making me thirsty.  Off to make another coffee!" – Michael Ring, 2016 Ford F-350, 2017 Northern Lite 8'11″
"I use an ancient drip coffee maker that is older than I am and looks it too.  I'm not nearly as beat up as it is.  I use Don Pedro coffee and it takes a while to drip, so that's when I take my shower.  Then I have my coffee and I am all washed up as well!" – Neal Williams, 2016 F250, 2000 Bigfoot 2500 10.6
"I have a Mr. Coffee eight cup electric stainless steel insulated carafe backed up by extra camper batteries and a 2000-watt inverter.  It makes eight cups in under 10 minutes.  No hotplate is needed since the insulated carafe holds the temperature.
Dual HD alternators in the truck can back up the camper's batteries with 1/0 wiring in case the batteries get low.  There is a solenoid disconnect between truck and camper when the motor is not running so the inverter can't run down the truck's starting batteries." – John Littrell, 2017 Ford F350, 2012 Lance 865