If your truck was destroyed today by a freak basketball-sized hail boulder, what truck would you buy to replace it? Would you get the exact same truck, or would you go for a different make, model or configuration?  Welcome to the sixth TCM Dream Truck Survey!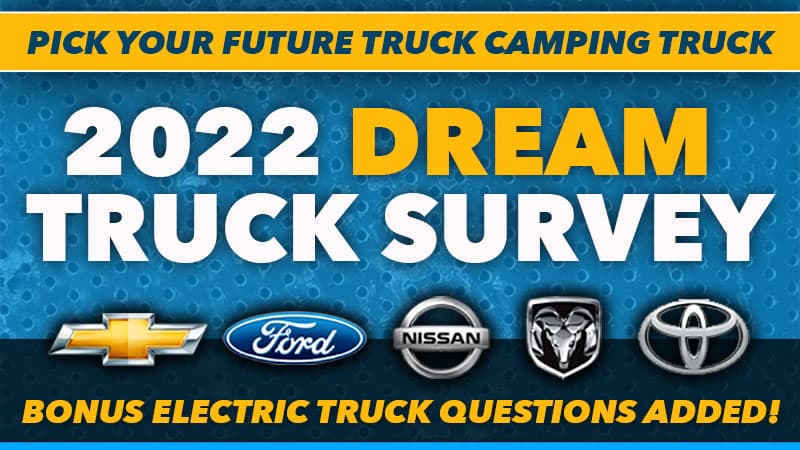 CLICK HERE TO TAKE THE 2022 DREAM TRUCK SURVEY
If you don't think trucks suddenly expire, I have some bad news.  It happens.  Our 1998 Ram 3500 Cummins diesel died on a much-anticipated Outer Banks, North Carolina truck camping adventure in 2012 requiring extensive (and insanely expensive) engine repair.  That was the end of that truck for us.  And it's no secret that our beloved 2014 Ram 3500 was totaled in an Oregon car accident in 2018.
The good news is that you can get a new (or new to you) truck.  Imagine the aforementioned freak basketball-sized hail bolder put a perfect hole through the center of your engine compartment this morning.  You collect an insurance check from your bemused insurance agent and go truck shopping.  With your old truck iced, what truck will you get next?
Time To Choose Your Next Truck
What truck would you purchase if you abruptly found yourself back in the market?  It's time to take the 2022 Dream Truck Survey and find out!  And this year we have some new questions on electric trucks?  Are you ready for an electric truck?