This week we shared our paid excursion experiences and resulting conundrum.  In short, it can be very challenging to know which paid excursions are worth while, and which to skip.
After reading the reader responses, the big take away is do your research ahead.  Past Truck Camper Magazine articles can help with this effort.  Using the "magnifying glass" search feature (top right of your screen), search for the name of the destination you're interested in.  Chances are we have published a lifestyle story that includes that area, with recommendations and insights from actual truck campers.
You can also use Trip Advisor and read the reviews.  We use Trip Advisor on a regular basis.  If you're already there, ask the folks who are coming back from the paid excursion, "Was it worth it?"  Most folks will tell you straight up.
The other big take away is that some expensive excursions are worth every penny.  We were surprised at some of the costs you're about to see, and the rave reviews the experience received.  From the following recommendations, we will be adding a flight-seeing tour to our bucket list.
This week's Question of the Week is, "What do you do when faced with an excursion cost conundrum?"
"It depends if I think I'll ever get a chance to do the trip again. While not a camping trip, I recently went on two shore excursions while on a cruise in New England. Both were good, but not great, and I'm glad I went. After spending $2,000 on a cruise, a $50 excursion to an area that I would be hard-pressed to visit on my own seemed worthwhile.
I've been to the Dry Tortugas twelve times with a Sierra Club camping outing. At the beginning, the four day trip including all food and transportation was about $250. As the years went by the price got up to $450. Considering the logistics, the incredible scenery and history, and being with 45 friends, it was priceless. Plus, I got four days off from teaching school for solar-hydro therapy. If you're ever in Key West again you should go. It won't get any cheaper." – Don Udelson, 2004 Chevy Silverado 2500HD, 2005 Sun-Lite 955
"I do a lot of research and read a lot of reviews. If an expensive excursion gets high marks and looks appealing to us, we might do it (we don't typically go on expensive excursions). Sometimes if it only appeals to one of us, and if that person really wants to do it, the other stays behind. That helps with cost, too. We also look for coupons. The best money saver we have found was the Alaska Tour Saver coupon booklet.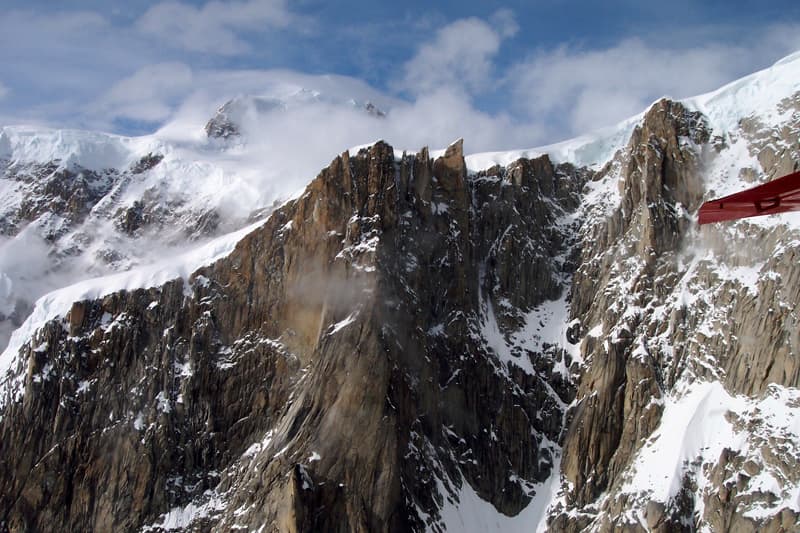 Above: Mount Denali in Denali National Park
I recommend flight-seeing out of Talkeetna, Alaska over Denali National Park which is the highest mountain range in United States along with huge, long glaciers and an optional landing on a glacier.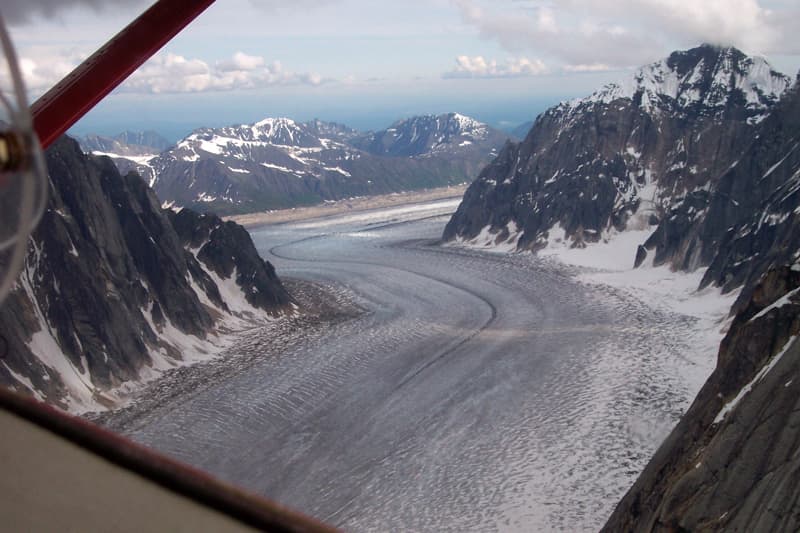 It's expensive, but we used the two for one coupon. That was one of the best things we have ever done.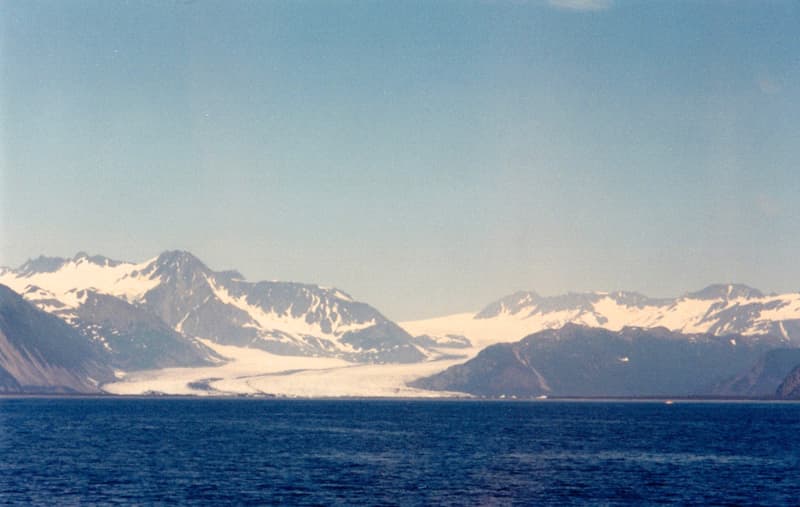 Above: Glacier whale watching cruise out of Seward, Alaska
We also liked the longest glacier/whale watching sailing out of Seward, Alaska.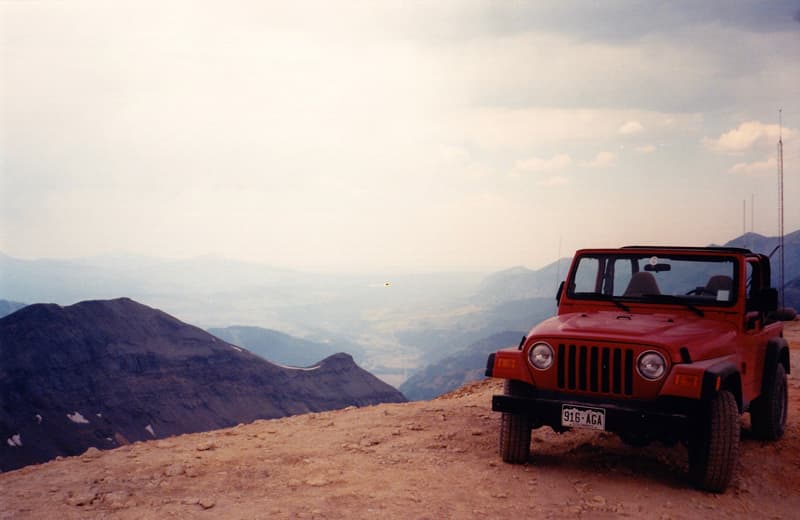 Above: Jeeping out of Ouray, Colorado
With a coupon we went Jeeping out of Ouray, Colorado and did the Durango-Silverton train." – Connie Westbrook, 2003 Chevy 350, 1997 Lance Squire 5000
"In Vancouver, British Columbia, we rode the city bus which included the sea taxi as well. We had a ball and met many locals. The bus driver caught on quickly and soon he started pointing out the points of interest and even recommended several places to eat. We saved a couple of hundred bucks and got to know the city. We also learned real estate values, where folks worked, about the seasons, and even had a few laughs along the way. Fun, fun!" – Mike Chiles, 2015 Ram 3500, 2013 Lance 1050S
"If it is likely to be a once in a lifetime experience, and there is no other way to access it, I do it.
I recommend the Burgess Shale Walcott Quarry hike in Yoho National Park, British Columbia, Canada.
It's $70 Canadian, plus a $11 booking or $59.50 for seniors. To protect the fossils, there is no recourse but to go with a guide. The quarry itself is amazing, and the hike there and back is spectacular; glacier views, rocky peaks, roaring waterfalls, verdant valleys, and turquoise alpine lakes. For what it gains you, the price is a terrific bargain. The Mount Stephen trilobites hike is also well worth doing if less varied." – Daniela Gadotti
"I ask around or ask the people leaving the tour. If you are low on time, an excursion can be a way to get a lot of facts about your destination. If you aren't low on time, then take a few days to decide. Look around and get a feel for the idea.
I recommend the railroad trip to the Grand Canyon and bus tour. I spent the extra money for the dome car and it was worth every penny. I also took the boat tour of San Diego Harbor. Good time." – William Hesse, 1996 Dodge W3500, 2003 Lance Lite 835
"Last summer we drove the Dempster Highway to Inuvik. We were looking forward to a trip by boat to Tuktoyaktuk returning to Inuvik by air until we found out the price. My sister and brother-in-law had done this a few years ago and the price was $200 per person. Well now the price is over $900 for a couple.
The distance involved is approximately 120 kilometers (74 miles). We decided it was a total rip off even if it was the only time we would be there and refused to pay the asking price. Next summer you will be able to drive to Tuktoyaktuk on a new road that is under construction, so I think they were just trying to gouge people when they had the chance.
When we were in Skagway, we took the narrow gauge White Pass rail trip. It starts in Skagway traveling up slowly through the pass to Carcross. What a trip! The scenery is breathtaking and the history of the trail of 98 is something to behold. The price was $120 per person, and well worth it. I would recommend it to everyone." – Bill Londry, 2011 Chevrolet 2500HD, 2016 Adventurer 86FB
"Linda and I did the flight from Inuvik, a $1000 for the two of us and I was skeptical of the cost.  The boat trip and flight made for a long day, so we opted for the flights.
On the way up the pilot takes a non direct flight and points out many sights and takes you over some of the larger pings in the area and try to find wildlife.
Flying over the Mackenzie Delta was breath taking.  During our tour we were met by a native Inuit woman who took us on a tour of the town, which included going down into the communal freezer – an underground structure dug out of the permafrost.  It was spectacular!  She took us back to her house and invited us in for a taste of the Inuit traditional food – Beluga.
We were also given the opportunity to take a swim in the Arctic Ocean, bathing suit optional, and received a tacky certificate indicating our accomplishment from putting your foot in to skinny dipping.  Linda got her feet wet and I went for a swim; I have swam in colder glacier feed lakes.  We also got to climb the local pingo for a view of the area.  On the flight back we went over the road that was being constructed to link Inuvik to Tukoyaktuk all year round and over the defunct Naval Radio Station.
It was a trip of a lifetime.  I will most likely go back to drive the road to Tuk, but it will be by no means be the same as flying over the delta.  If you want a cheaper price get five to seven people together and you will get a deal.
If you go to Alaska, get the discount tour book and do the tours." – Eckhart Franz, 2006 Chevy 3500, 2005 Adventurer 90FWS
"I usually research on Trip Advisor and just go with the majority before we make a decision. There are always both happy and sad people.
I recommend the XPLOR zip-line park in Playa Del Carmen, Mexico. It's a full day, 14 zips, cave ATV-ing, cenote river swim, and an amazing buffet. It's priced right now at about $135 USD per person. The price includes everything except the photos that they take of you.
It's extremely safe. We have been twice now. There are lots of stairs. If you go, the only suitable footwear is water shoes, and definitely not flip-flops. It's worth every penny." – Steve Lymer, 2011 Ford F350, 2013 Arctic Fox 811S
"It depends on what it is. If it's an opportunity to see something really great, we may do it. If it includes things like, "Ample shopping opportunities" we say, "Forget it!"
I recommend the glacier cruise from Valdez, Alaska out to the Mears Glacier. There is beautiful scenery and ample wildlife. While we were there, the glacier was on the move with tremendous banging, rumbling, and calving.  Just great.
Also, (of course!) the bus trip through Denali National Park is worth it." – Audrey Ruccio, 2008 Ford F450, 2008 Host Everest
"Yah, it's a bummer. I've passed on a few excursions that seemed to be overcharged. The main one was the Grand Canyon Skywalk. It not only cost lots of money, but it was a hassle trying to get tickets. You can't just walk up and buy one. I'll buy the postcard, thank you.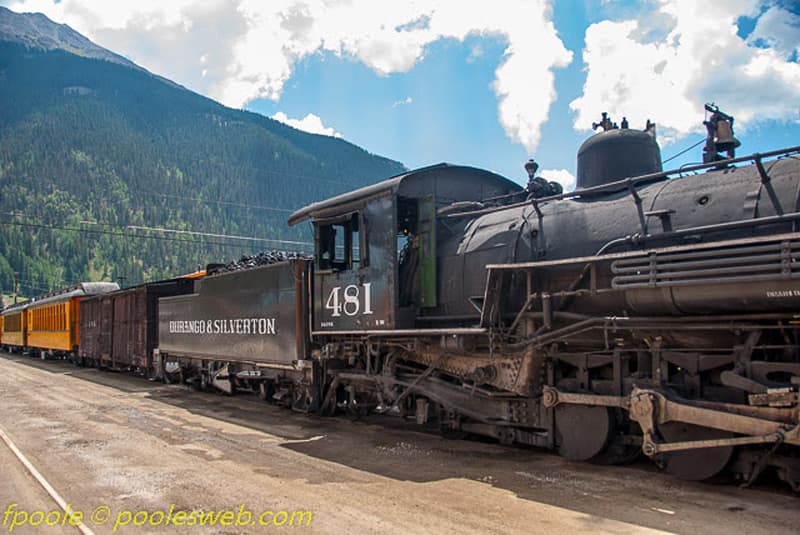 I recommend the train ride from Durango to Silverton, Colorado. I'd take the the train up and the bus back.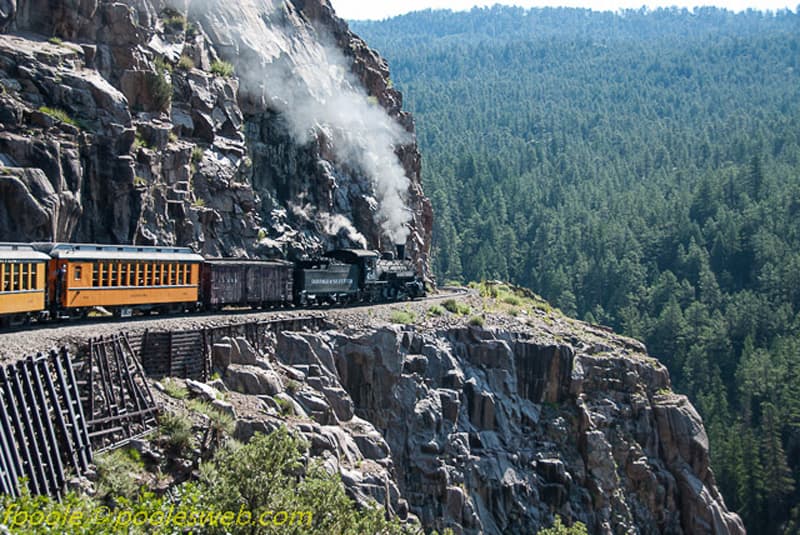 It's a long ride both ways." – Frank Poole, 2016 Ram 5500 HD, 2016 Arctic Fox 990
"We really liked the Durango-Silverton, Strassburg, and East Broadtop railroad and a whitewater raft trip with Noah's Ark Whitewater Raft Company from Buena Vista, Colorado. That said, we mostly made our own excursions with our now grown sons. We hiked and canoed about everywhere we stopped." – Bill Sprague
"It all depends on how badly we want to do it. If we are really excited and passionate about the excursion, we will likely do it even if we think it is overpriced. If there's no passion, then it's a no go. We don't like being ripped off for something where we can take it or leave it.
I'm glad you asked this question. This summer we attended the Glacier National Park rally put on by Rich Bain. We had a day of no planned activities and when we exited the campground we noticed a helicopter tour company nearby. On a whim we thought we would check them out and see what they offered. It was an hour tour over Glacier National Park for (are you ready…) for $260 per person.
I had never been in a helicopter (I had ridden on the outside of one). We decided we would never be back and it was our chance to really see Glacier because we weren't going to be able to take advantage of all the hikes to the scenic spots.
I can tell you it was the most fun I have had in years. The scenery was spectacular. I took lots of pictures and I would not hesitate to do it again. Hikers will get good close up views of some great scenery but, if you can't hike to it, this is the only way to go. It was definitely worth every cent and then some." – John Bull, 2004 Dodge 3500, 2015 Arctic Fox 990
"We thoroughly budget every trip and plan for almost all expenses. We include a reserve in the budget for unforeseen opportunities; if unspent it goes into the fund for the next trip. We budget and save an amount every month into the vacation fund. Keeping track of all expenditures makes it easy to budget for the next time. A side benefit is the total cost of a trip usually makes the price of fuel look pretty reasonable!
We recommend the $5,000 Alaska Ferry tickets, the $700 float-plane flight to Nahanni National Park, the $2,000 guided tours at Nebraska Crane Festival, and $1,300 for ten days of lodging in Yellowstone National Park historic lodges." – Kurt Herzog, 1997 Chevrolet K1500, 1997 Flip-Pac
"Most of the time, when taking a trip that will include excursions, we have researched them using their website and resources such as Trip Adviser. We have already decided if it is something we want to see/do and if it is worth it to us. We also look for discounts or coupons and include those into the decision.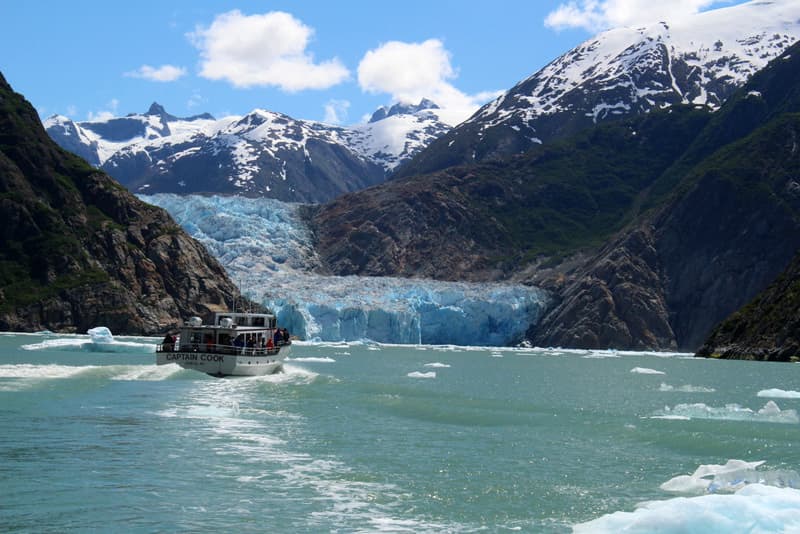 If we come across an opportunity to go on an excursion that we have not planned on, then we weigh the cost against the benefit. Sometimes we hold our nose and go, other times we just walk away.
I must say that we have never regretted spending the money on any excursion we have taken. Maybe we were somewhat disappointed, but we still didn't regret it. Like you say, we may never have the chance again to do it.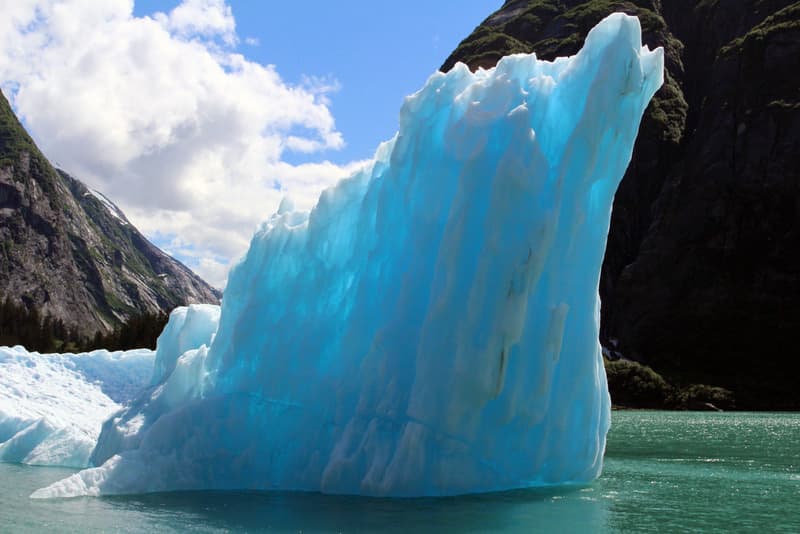 I think the priciest excursion we have ever been on was the Adventure Bound Alaska Tracy Arm fjord boat excursion we took out of Juneau, Alaska a couple of years ago. Today's price on their website for that tour is $160 per person. I don't remember what we paid or if there are coupons available, but that is one excursion that I can highly recommend. It is an all day tour and it takes you right up to the glacier.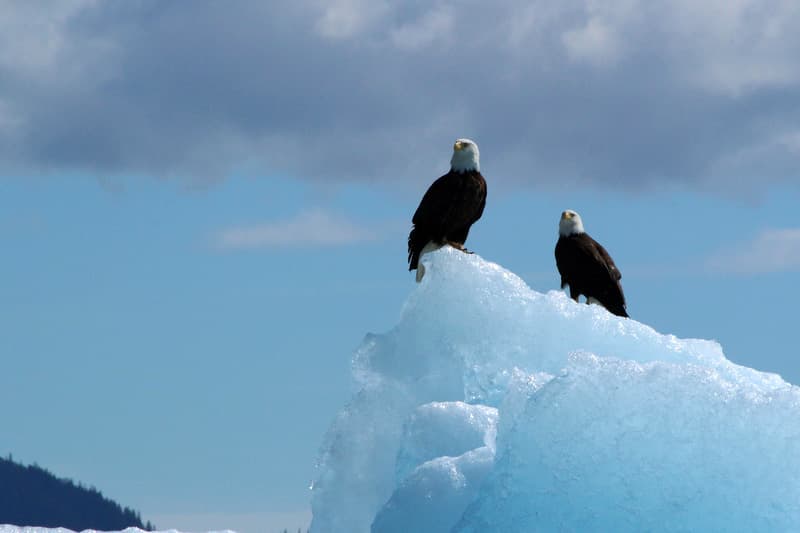 We saw lots of wildlife and could not believe the number of eagles we saw sitting on icebergs." – Eldon Rhodes, 2008 Chevy 3500 HD, 2011 Lance 1050
"If it's a reasonable price, we do it. We are usually boondocking or taking the boat, so excursions are planned ahead of time.
I recommend the full day jet boat ride up the Rogue River from Gold Beach, Oregon." – Ron Berry, 2005 Dodge Ram 2500, 2016 Arctic Fox 865
"We talk to a ranger or other people who have done the excursion ahead of time. Often, we learn that the cost is less and the availability is better on off-peak days or hours.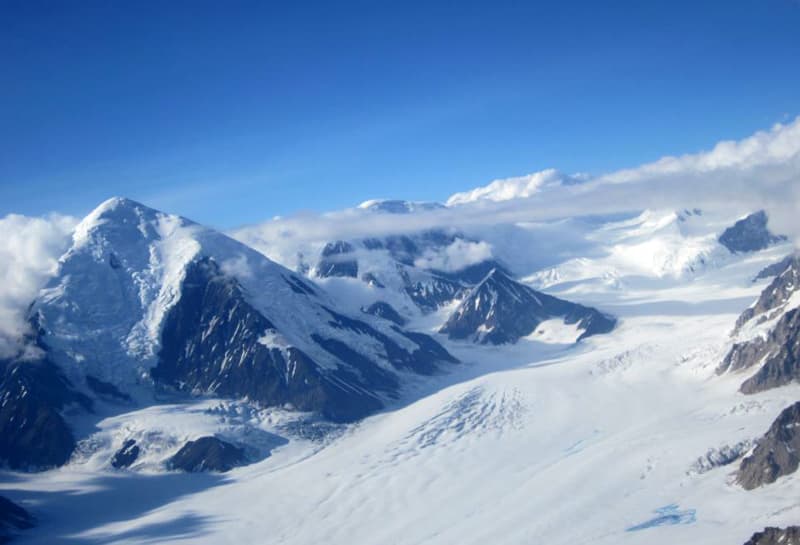 Above: Mt. McKinley (Denali) from the air
During good weather, seeing Mt. McKinley (Denali) from an aircraft hired in Talkeetna, Alaska is worth the cost (from $220 to $460 per person, depending upon selected route).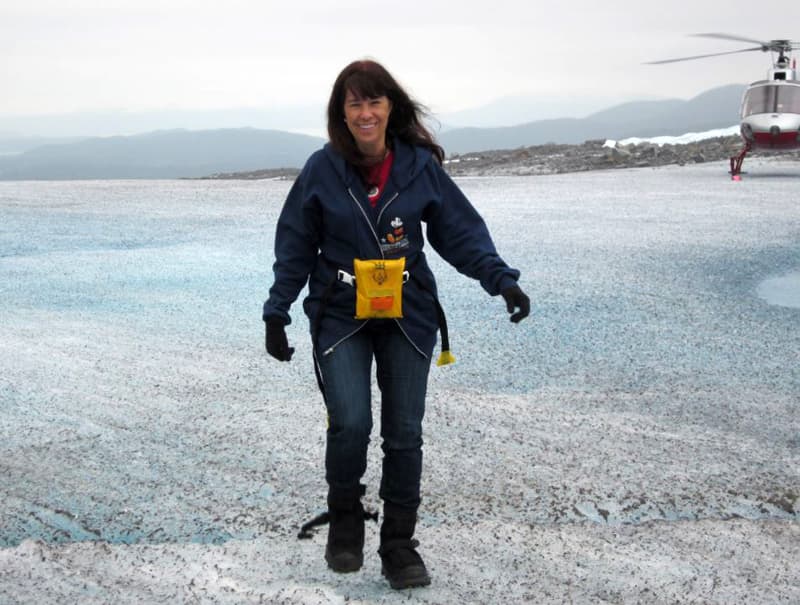 Above: Mendenhall Glacier Tour, Juneau, Alaska
Also, I recommend the helicopter ride to the Mendenhall Glacier when in Juneau.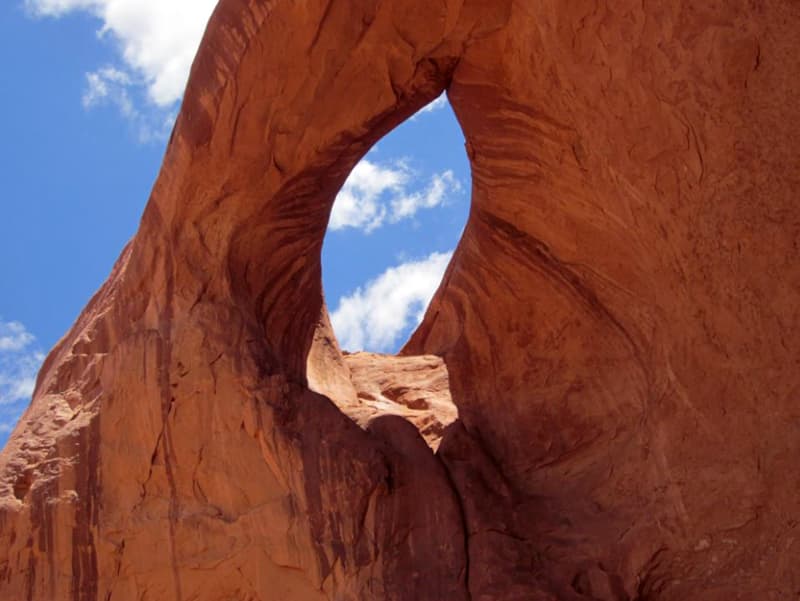 Above: The Monument Valley open-bed truck tour
A lower cost, but worth the visit, is taking a Navajo open-bed truck tour to some of the lesser-know locations in Monument Valley." – Gary Possert, 1998 GMC K3500, 2014 Lance 1050S
"I'm usually skeptical at first, and I'll try to do my homework before we arrive. I arranged a hiking trek into the southwest of Utah, but only after I felt the guy was passionate about his work. He ran a non-profit helping maintain the unspoiled beauty of the area. When I learned this, it validated my decision. So if we're staying at a destination because of an excursion, I'm not stopping to talk to the guy with discount tours on his T-shirt.
We did the Hells Canyon jet boat tours when the triplets (twins and step-son) were around 13 years of age. We stayed in Lewiston and had several choices picking a company that just looked a little edgy from the others. It proved to be one of the more memorable (and expensive) excursions I've ever done.
Once boated, we were instructed to brace when the horn sounded. Although a tame maneuver, it was a small scale of what was to follow.
Along the way, we saw sheep and heard the history of the mail boats and how they helped with life on the river. Many homesteads are boat-in only. The geography is gorgeous and much is unchanged.
Another boat came into view, the horn sounded and a more aggressive 360 threw water all over the front passengers. My wife and daughter swept the soaking hair from their faces while the other boat chugged by with shouts of "we want to go with you guys" from the other boat. It was worth the $750 for a family of five." – Mike Nyholm, 2008 GMC 3500/2015 Ram 5500 in the works, 2015 Host Mammoth
"We almost always walk away. In fact we rarely, if ever, seek out costly excursions or guided tours. We like history, so we will visit museums and historical places on our own.
This past summer, when traveling US Highway 50 through Nevada, we stopped in Ely for lunch. After lunch we took a short walk and discovered the northern Nevada Railway National Historic Landmark. We visited the museum, and while there, we learned that they have operating steam locomotives that you can ride on.
It was too late in the day to ride that afternoon, so we camped nearby. The next day we paid $31 each for a guided tour of the engine house, the rail yard, and a 90 minute ride on a restored 100 year old steam powered train. It traveled through two tunnels and up mountain grades toward the Ruth copper mining district. It was well worth the $31 ticket price!" – Buzz and Sherri Merchlewitz, 1998 Dodge Ram 2500, 2015 Hallmark Ute
"Let's face it, Don and I are frugal to the max. We frequently turn away from boat trips, bus/trolley tours, and the like. We are hikers and, even when exploring a city, tend to walk – especially if we can walk in from free parking.
When we went to Newfoundland we decided to open our wallet more. We probably wouldn't be back and it was such an investment just getting there on the ferry from Nova Scotia. While there, we did two boat tours that were pricey and that we would recommend to others.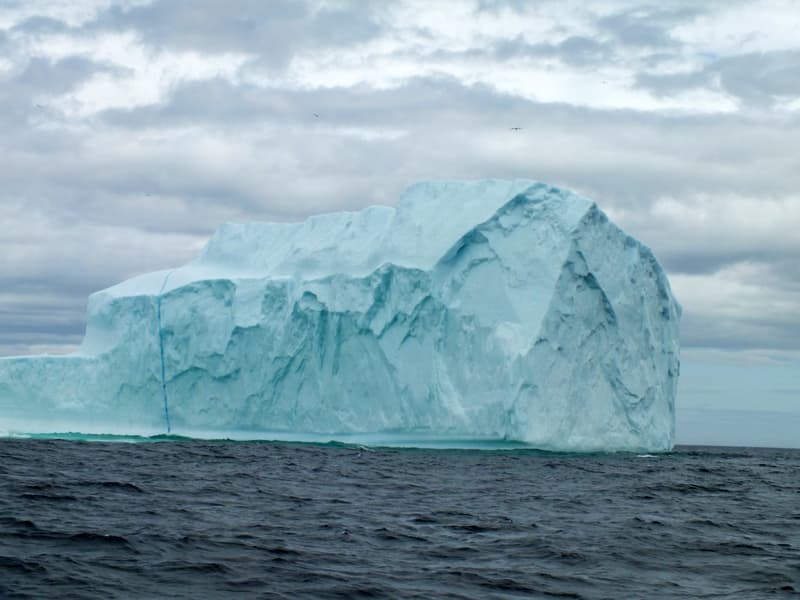 1. Northland Tours out of St. Anthony takes you out to the icebergs. When we were there, an iceberg the size of a house had gotten stuck on its way south to oblivion. We also saw whales, seals, birds, and outstanding scenery.
The biggest downside to that excursion was a woman who was sick from the minute we left the dock until her friends carried her off the boat at the end of the trip. This tour cost $124 USD for two.
2) Gros Morne National Park is a former fjord, and now an inland pond. The Western Brook Pond Boat Trip was $118 USD for two. We had prepaid for this trip and couldn't back out. We were hoping they'd cancel it.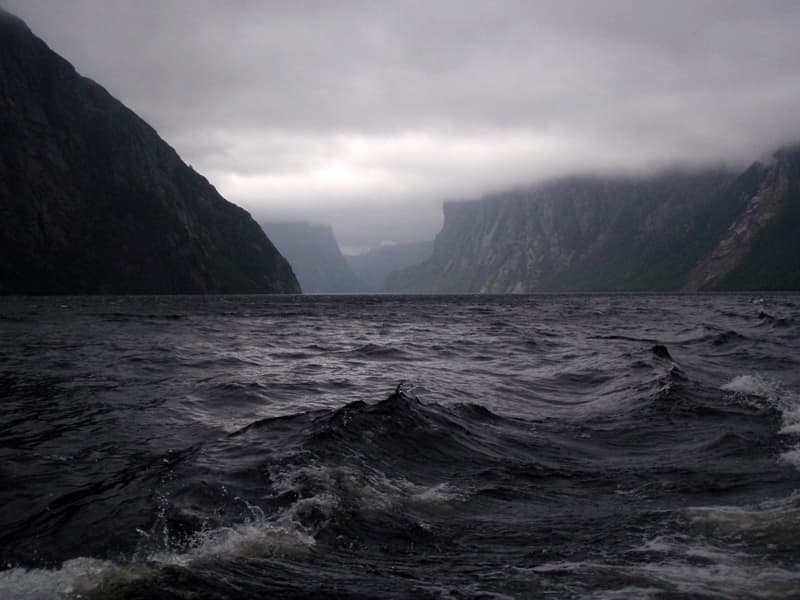 The weather was looking ominous, but the rest of the sixteen people there wanted to go.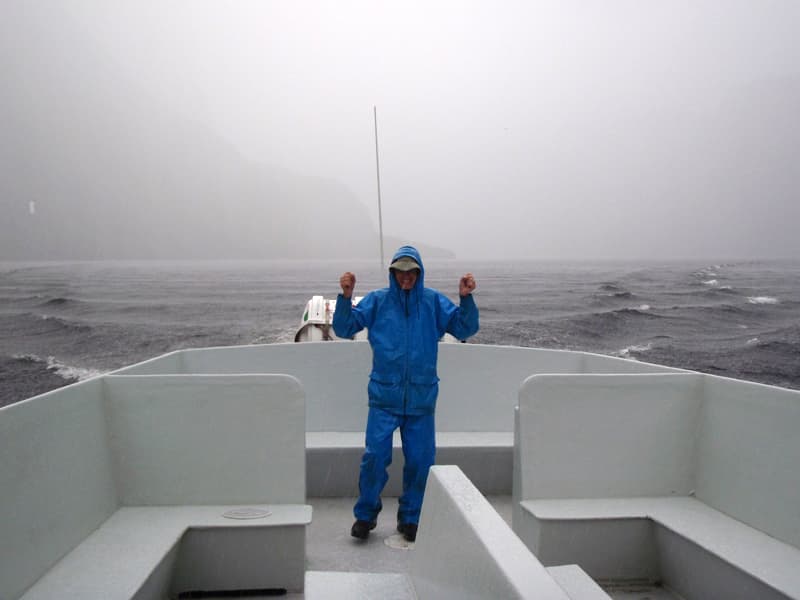 Even with the boat half covered, and everyone in rain suits of some sort, we were all soaked.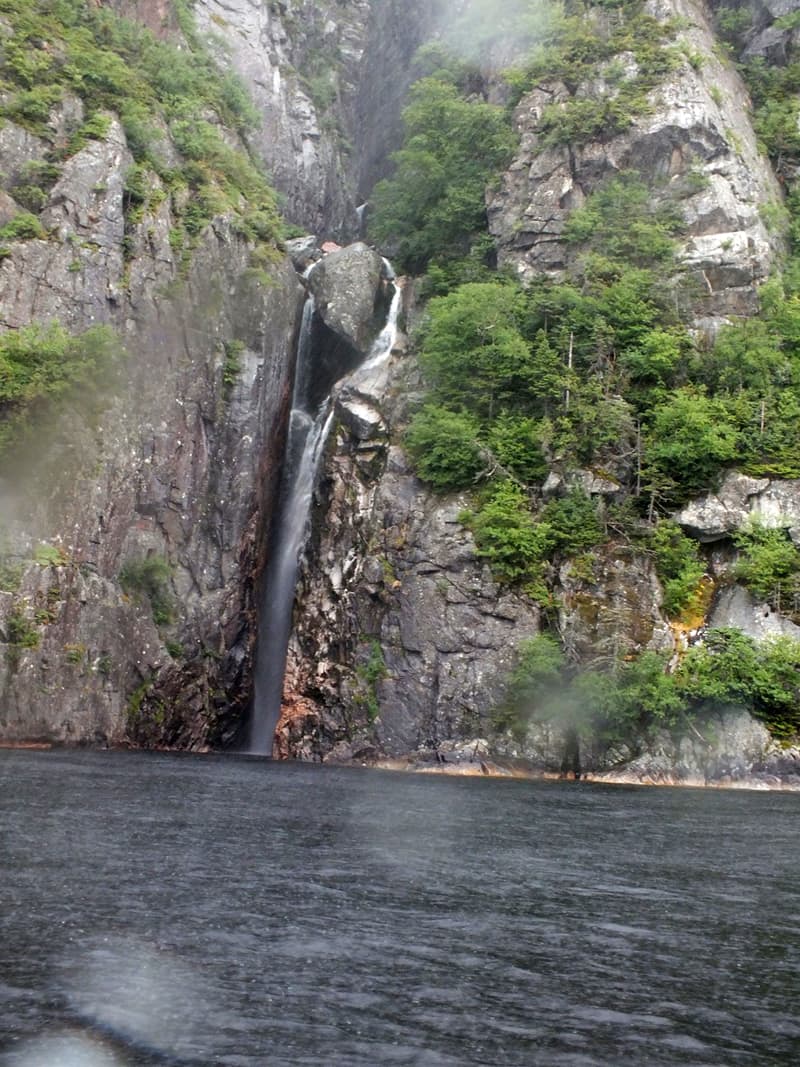 Well, we had a blast! We were told that we were the first trip that season to actually see cascades of water coming down the steep mountain walls that form the valley we were boating through." – Sue and Don Graf, 2008 Ford F350, 2013 Arctic Fox 865
"It depends on where we are on the North American continent and what specifically the local people in the know tell us about the area. If we get overwhelming feedback that a costly excursion is a must do, and we have the disposable extra cash, (and there'll be sufficient restrooms along the way), we'll spend the bucks and take the tour. Otherwise we'll just do what we can with our touring truck (without the camper) and enjoy ourselves soloing.
But if we're in a magical land like the great northwestern Canadian region or Alaska, we absolutely dig deep into our pockets and see everything we have the desire to see along the way, especially the glacier tours. Disposable money for most of us will always be hard to come by but, as they say, "you can't take it with you", and we surely plan to spend every dime before we pass on to the great truck camper RV park in the sky! Happy Trails!
I recommend the Alaskan Glacier tours. Spend a day on a cruise gazing at Mother Nature's most brilliant works of art! Amazing and worth every penny!" – Dan Daddieco, 2015 Ram 3500, 2015 Eagle Cap 1165
"Usually we go for free and don't hire services if they are expensive.
There was one exception. On our Mongolia camper trip in 2015, we spent fourteen days running alone on clues, and another fifteen days accompanied by a Tuul (Mongolian Guide speaking French) on board.
It was fifteen fantastic days touring deep and historic Mongolia. How much beauty of nature! We paid $600 very satisfactorily, and did not hold our noses." – Frederic Amorós Le-Roux, 2011 Toyota Hilux, 2011, 2011 PSI-Azalai (Fix Cell)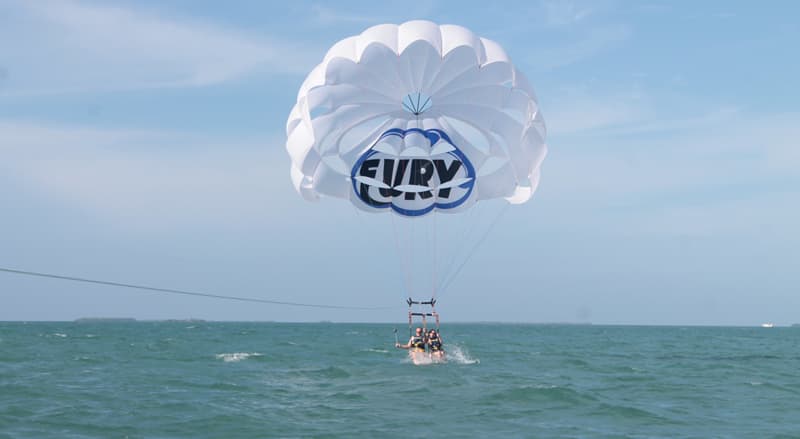 "We look at the excursion and discuss if it is a 'once in a lifetime' opportunity. The more 'rare' the opportunity, the more we are willing to pay.
One of the more common excursions is parasailing. We were in Key West and wanted to do this since neither of us had ever done parasailing before. So we spent the $55 each and took the 'plunge'.
Before being hooked up to the parachute, the boat captain asked if we wanted to be 'dunked' and we said yes! We had a great time and would easily do it again since the cost met the thrill!" – Charles Coushaine, 2001 Ford F350, 2012 Chalet DS116RB
"I am pretty diligent about researching excursions ahead of time so I have a pretty good idea of cost and what you get. Yes, there have been a few times we have walked away from things.
That being said, I am a tour guide who has heard the cost compliant more times then I can count in the last twenty years. Most people have no idea of the behind the scenes costs involved, especially if you are dealing with a small business.
The owners are just trying to make a living like everyone else. Complaining to your guide or the ticket seller about the price before you even buy a ticket is like complaining to a gas station attendant about the price of fuel. They can't do anything about it. If you don't like it, just walk away.
The best excursion we ever did (and hopefully will do again someday), was a helicopter tour of the Grand Canyon for my husbands 50th birthday with Maverick Helicopters in Las Vegas. It was about $400 each, and that was a few years ago. To us it was worth every penny! Try and book one of the flights that land at their fuel station in the canyon as not all of them do.
We stayed at the campground attached to Circus Circus (also not cheap) but we were there over New Year's and were able to sit outside and watch the fireworks on New Year's Eve light up the strip." – Jennifer Richardson, 2012 GMC 3500, 2012 Arctic Fox 992
"I do a lot of internet homework long before leaving home. State tourist or National Park information websites will have most, if not all of the things to do in the area and the prices. If we really want to do it, we budget for it. If we're not excited about it, we don't do it.
Last summer's Alaska vacation included the Alaska Marine Highway inland ferry from Bellingham, Washington to Juneau and then on to Haines. It's a good once in a lifetime trip, but at $4,000 for two people and our truck camper, we'd think twice before doing it again. However, our guided tour through the Kennicot copper mill was a big deal for me because I worked industrial process for 30 years, but not so much for my wife because she doesn't like heights and didn't understand the industrial process.
We both thought the $540 we spent on a flight-seeing tour of St. Elias National Park was a bargain. Last summer became a museum trip because we missed the salmon runs by four days. All the museums we visited were worth the money.
The Red Bus trip along the Going to the Sun Highway in Glacier National Park was also a good expenditure. I finally got to see something besides the road and drivers crowding the center line because they were afraid. Of course, our pickup is too long to drive on that road." – Philip Tron, 2009 Chevy 3500, 2012 Lance 1050