Here you can visit an old cowboy movie set and the ghost town of Paria (originally Pahreah).  We've seen bighorn sheep here!
You could spend at least two weeks just exploring the areas in Escalante and the Vermillion Cliffs.  A lot of times people say, "It's a dirt road, so I'm not going down it".  Just try it.  You can turn around.  There are so many incredible things to see, so just go.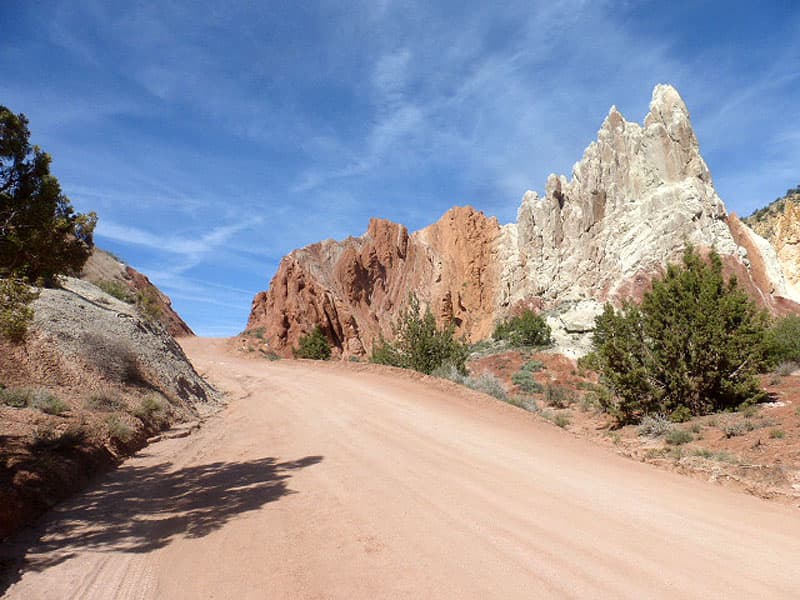 Above: Cottonwood Road to Grosvenor Arch
When we are going down a rough road, I am constantly looking for places where we can turn around, and make a notation on my map.  If we run into a problem further up the road, we know how far back we would need to go for a turn-around spot.  Be really aware of your surroundings and the weather so that you don't get stuck.
If you don't want to go on the dirt roads in this area, Highway 12 and 89 are paved and provide a beautiful, scenic route.