With over 51.8-percent of the vote, Joe Colasanto from Florissant, Colorado has won the fourth Mod Squad Contest of 2020 with his Breville toaster/convection oven and added drawer Installation.  Congratulations, Joe!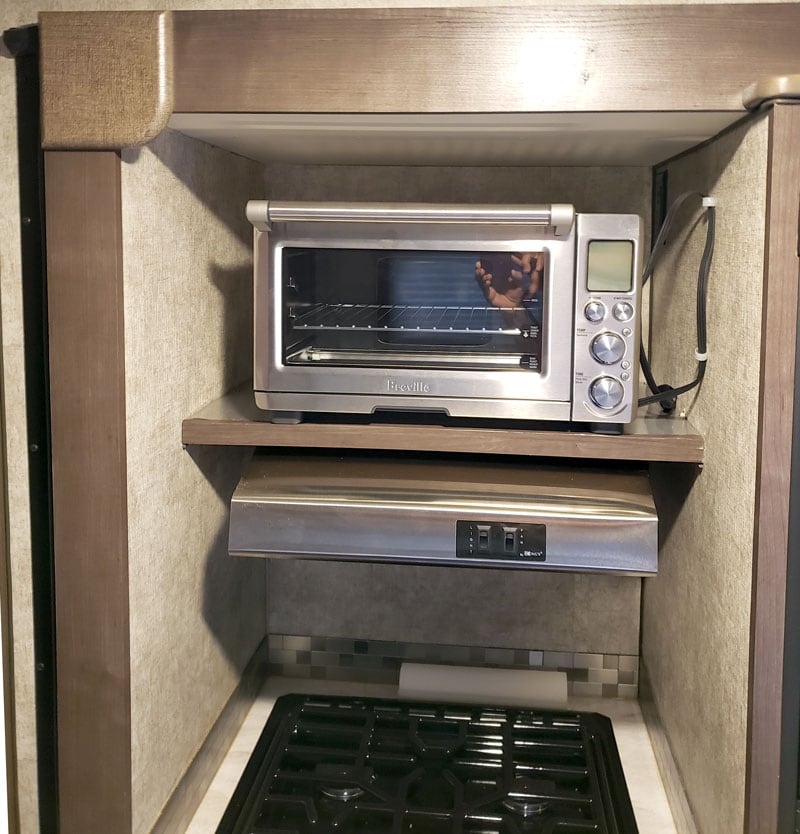 A Mod Squad t-shirt is being shipped to Joe.  As May's winner, he is now eligible for the December finals when readers will pick the best of the Mod Squad winners to determine the 2020 Modder of the Year!  The Grand Prize is a $250 gift certificate to Lowes or Home Depot (or Canadian equivalent).
Scroll down below to see Joe's winning modification (#1).
Enter your mods now!  Click here to enter TCM's Mod Squad contest.  You can enter as many mods as you want, at any time.  Good luck mod makers!
1. Breville Toaster/Convection Oven and Added Drawer Installation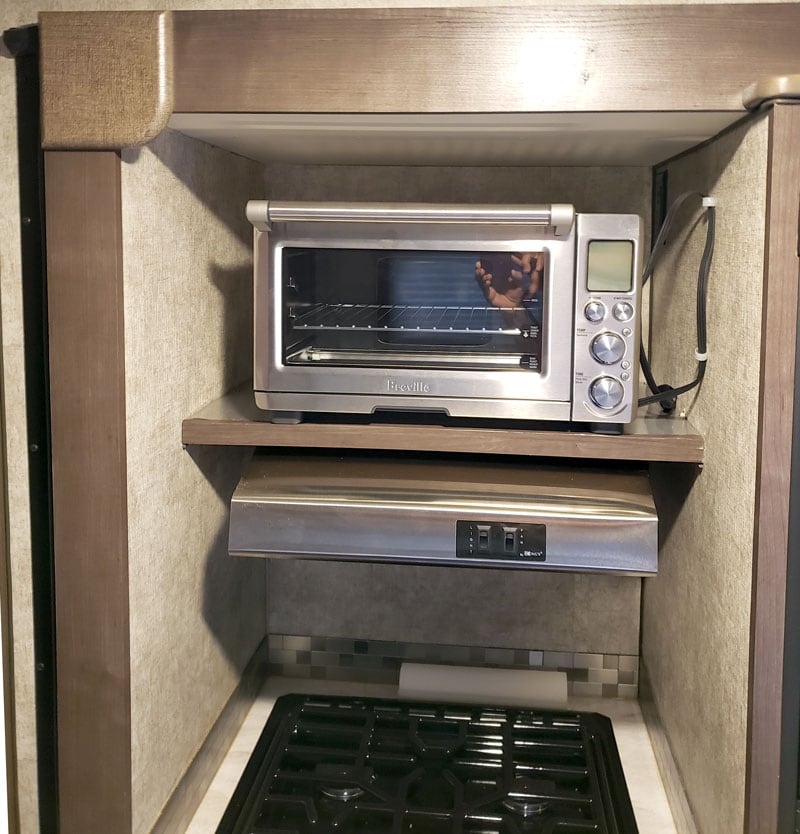 Joe Colasanto from Florissant, Colorado shares a Breville Toaster/Convection Oven and added Drawer Installation in his 2015 Chevrolet 3500HD and 2019 Eagle Cap 1165 rig.
2. Adding A Small Bathroom Sink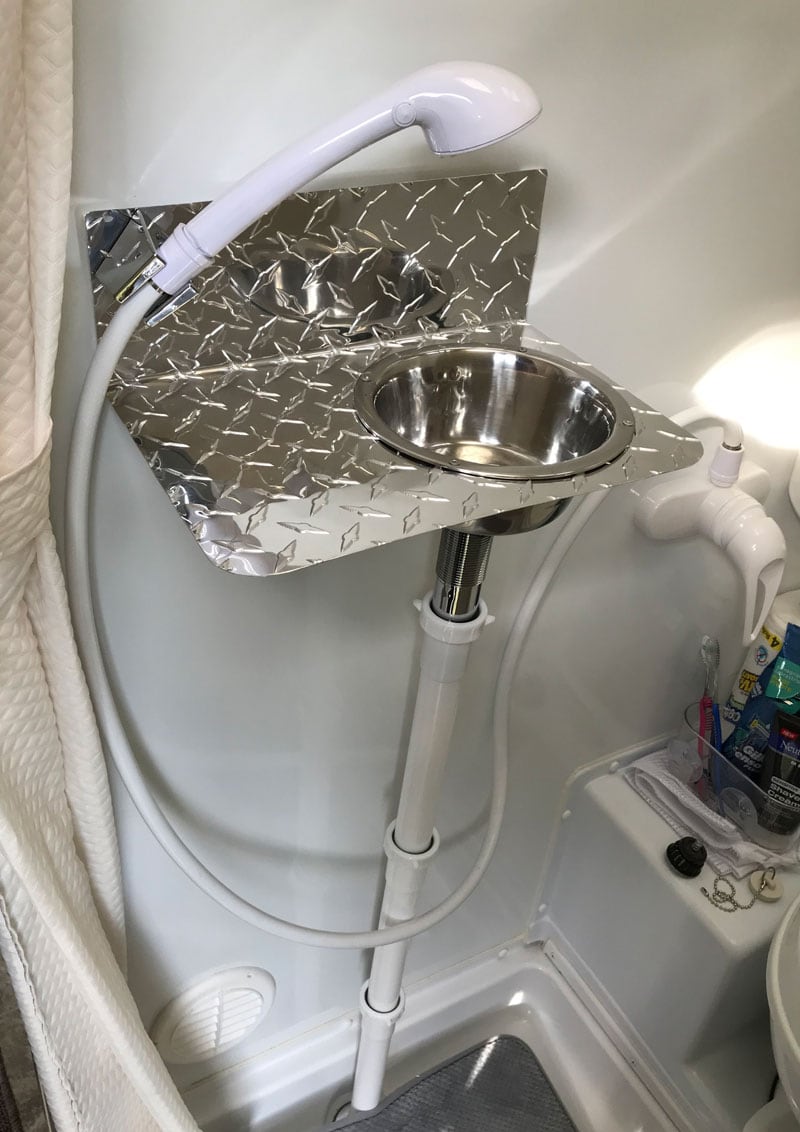 Owen Wellington from Northfield, New Hampshire shares how he added a small bathroom sink to his 2013 Chevy 2500 and 2013 Lance 825 rig.
3. Second Television For Dinette Viewing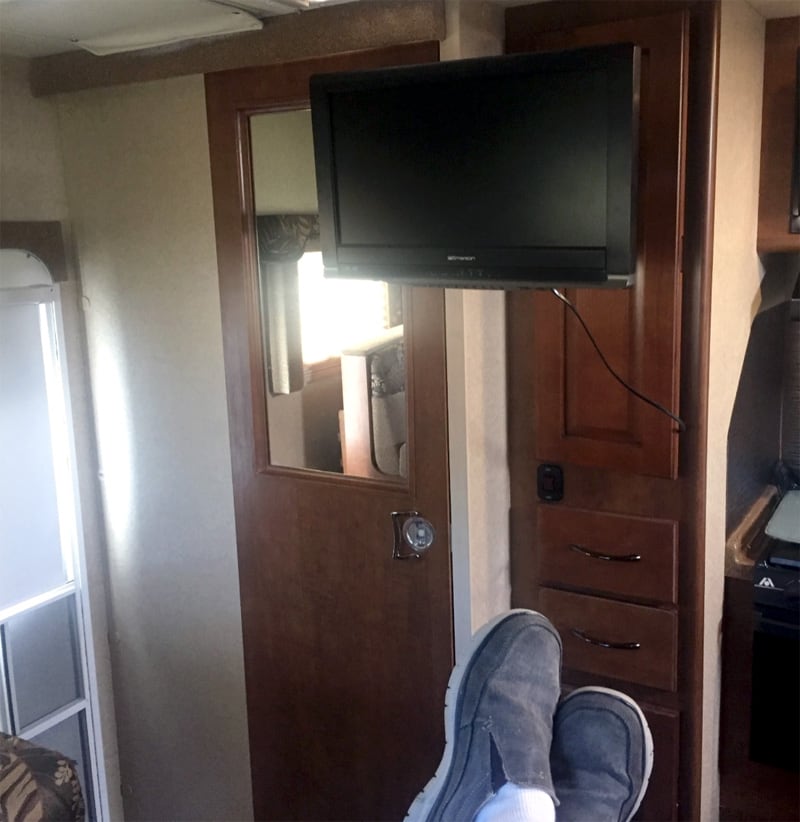 Les Sage from Joplin, Missouri shares how he installed a second television for dinette comfort and viewing on his 2015 GMC 3500 and 2015 Lance 855S rig.
4. TriMetric TM-2030 RV Installation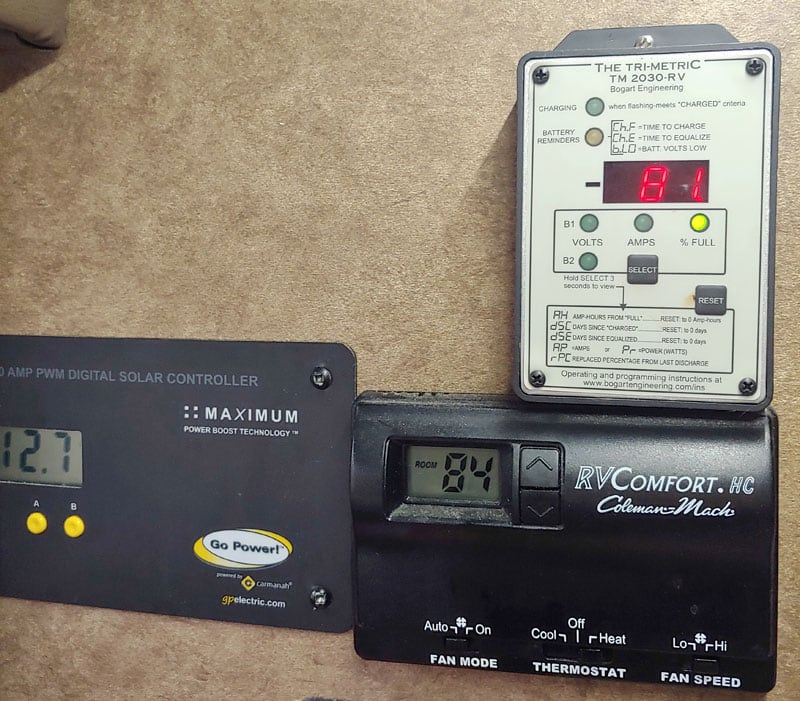 Ray Fair from Hopkinton, Massachusetts shares a TriMetric TM-2030 RV Installation on his 2016 Chevy Silverado 3500 and 2015 Eagle Cap 850 rig.
5. Cabover Locker Door Extended To The Floor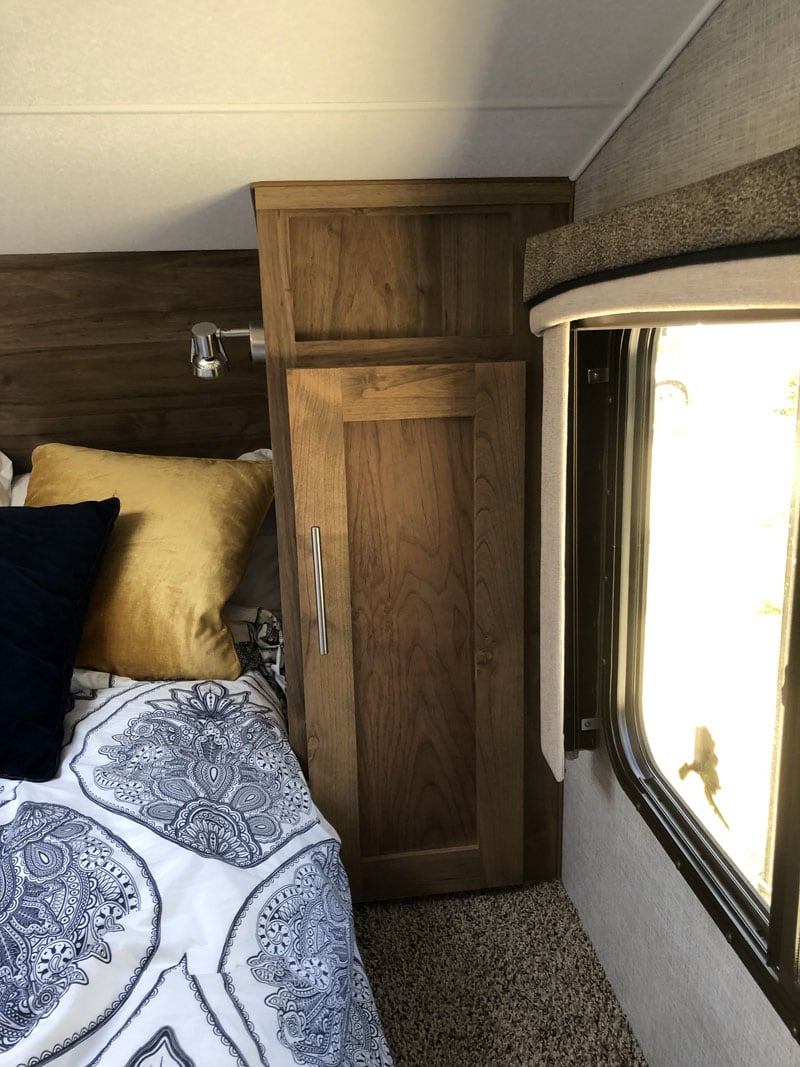 Andrew Robinson from Ponte Vedra, Florida shares how he extended the cabover locker door to the floor on his 2017 Ford F-350 and 2020 Host Mammoth rig.
6. Adding A Third Step For Camper Entry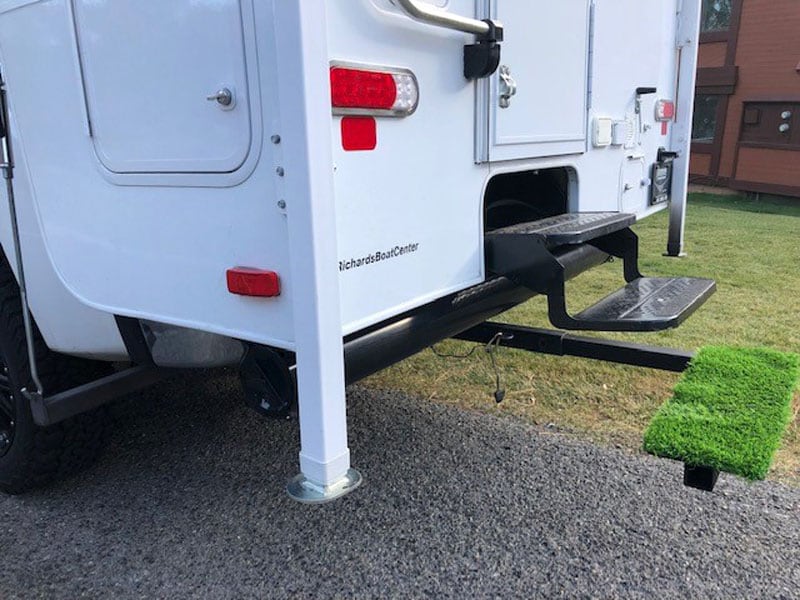 John Graves from Mammoth Lakes, California adds a third step for easier camper entry on his 2008 GMC 2500 and 2020 Lance 825 rig.
7. Bathroom Medicine Cabinet Installation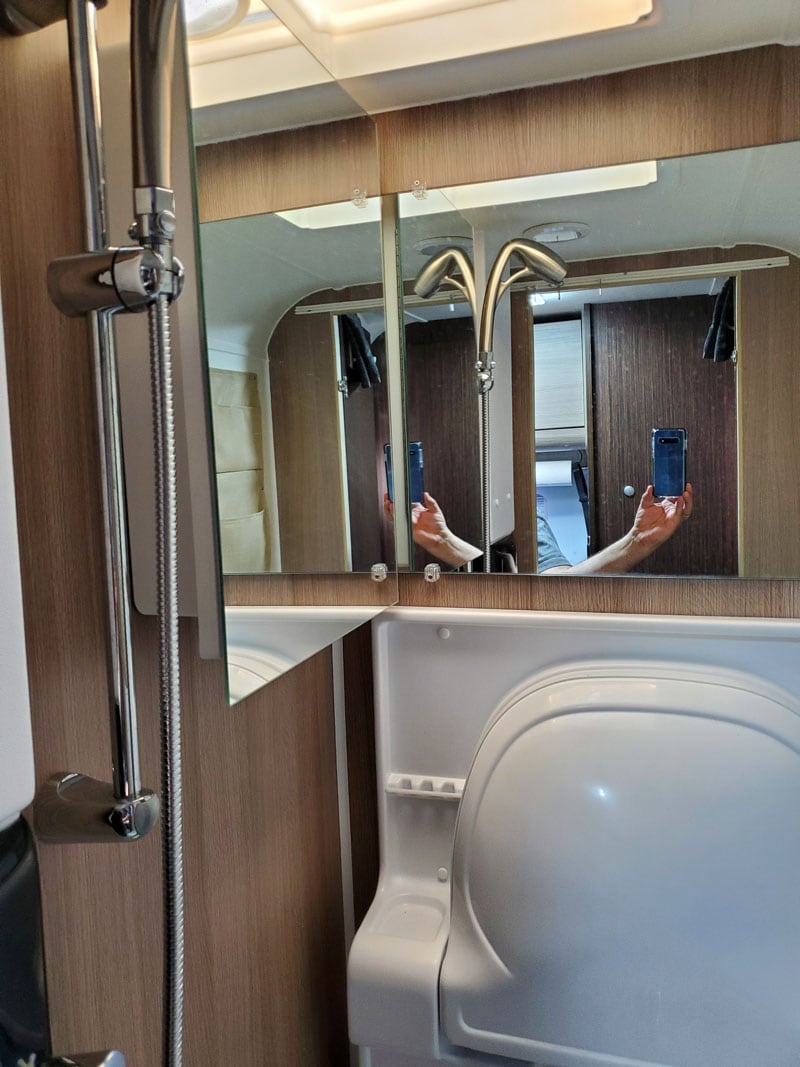 David Romero from Shreveport, Louisiana shares a bathroom medicine cabinet installation in his 2017 Ram 2500 and 2017 Cirrus 820 rig.