Welcome to the third entry in May's Medium Mod Contest.  One Medium Mod will be published in every Email Alert in May.  At the end of the month we'll hold a reader vote to determine May's winner.  Click here for information about the 2020 Mod Contest, including how to enter.
Les Sage, Joplin, Missouri
Second Television For Dinette Viewing
2015 GMC 3500
2015 Lance 855S
Most camper televisions are located in a position that is difficult to view; especially from the rear-facing dinette seat.  To improve this, I mounted a second small television directly across from our new sitting area.
For travel, the TV stores by my side of the bed, leaving only a small wall bracket next to our pantry door. I ran power and coax through the kitchen cabinets to serve the TV.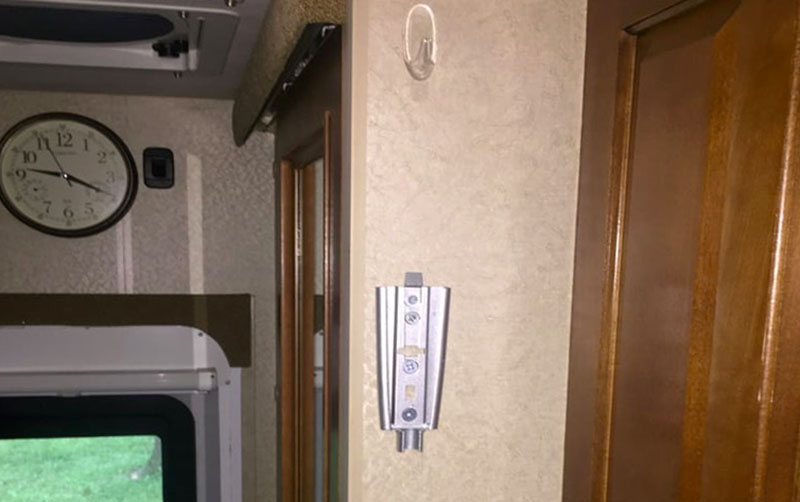 Above: The television mount is directly across from the dinette for improved viewing.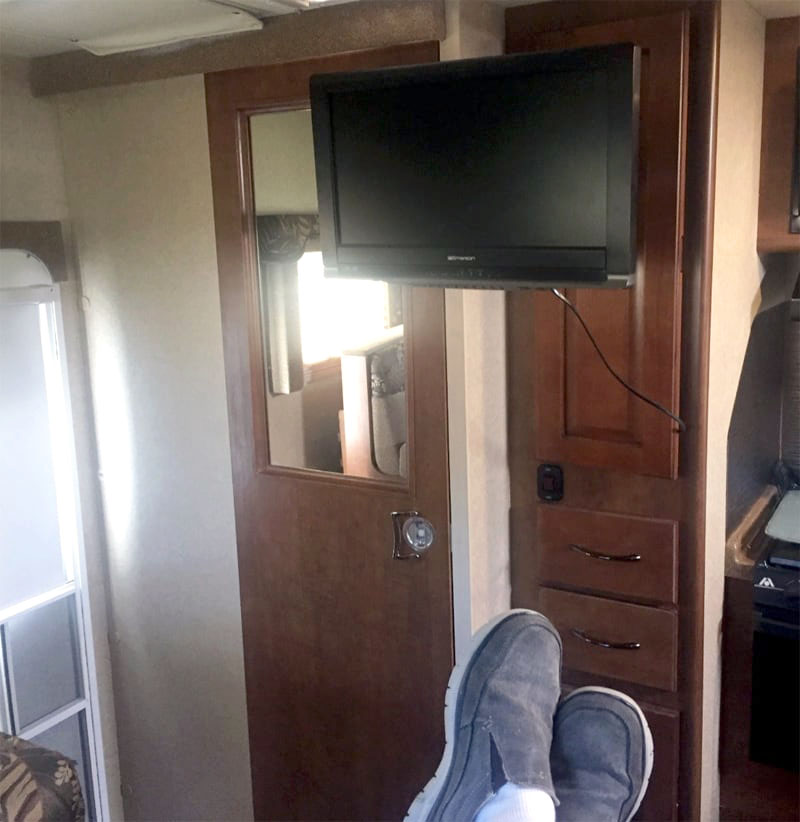 Above: Second television in place across from dinette
It took me 3-hours to complete this modification and cost me $75 because I already owned the TV.  In my opinion, the skill level of this modification is medium.
Disclaimer: The modifications above are submitted by Truck Camper Magazine readers. It is your responsibility to make sure that any do-it-yourself modification project you undertake is safe, effective, and legal for your situation.
Enter Your Mods Now!
If you'd like to enter a modification you've done on your truck camper, click here. You can enter as many mods as you want, at any time.  Good luck mod makers!