With 52.6% of the vote, Barb and Scott Healy from Orem, Utah have won the tenth mod contest of 2022 with their jack-knife couch with tons of storage mod.  Congrats, Barb and Scott!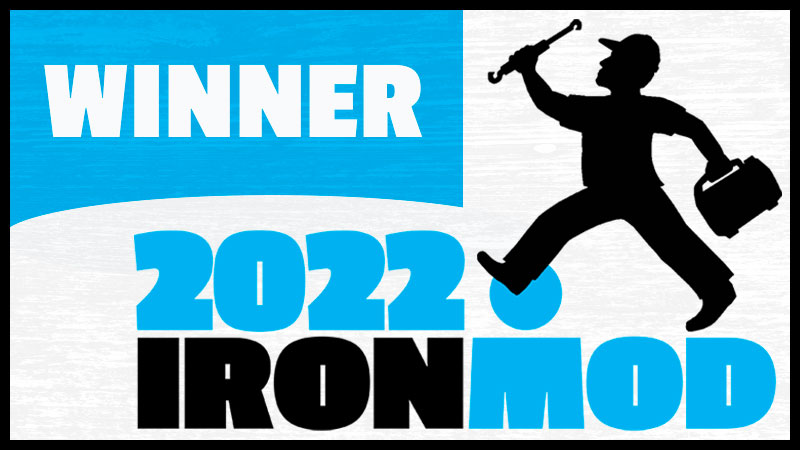 A limited-edition Iron Mod mug is being shipped to the Healys.
As October's winner, he is now eligible for the December finals when readers will pick the best of the TCAB winners to determine the 2022 Modder of the Year! The Grand Prize is a $250 gift certificate to Lowes or Home Depot (or Canadian equivalent).
Scroll down below to see Barb and Scott's winning modification (#8 below).
Enter your mods now! Click here to enter TCM's Mod contest.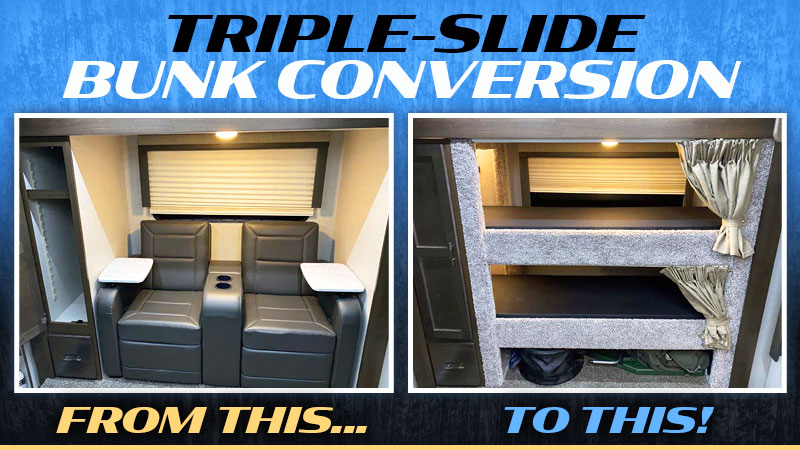 Cliff Richard from Edmonton, Alberta shares bunk beds that he installed in the slide-out of his 2020 Ford F-350 and 2020 Eagle Cap 1165 rig.
2. From Complete Rot to Complete Camper Refurb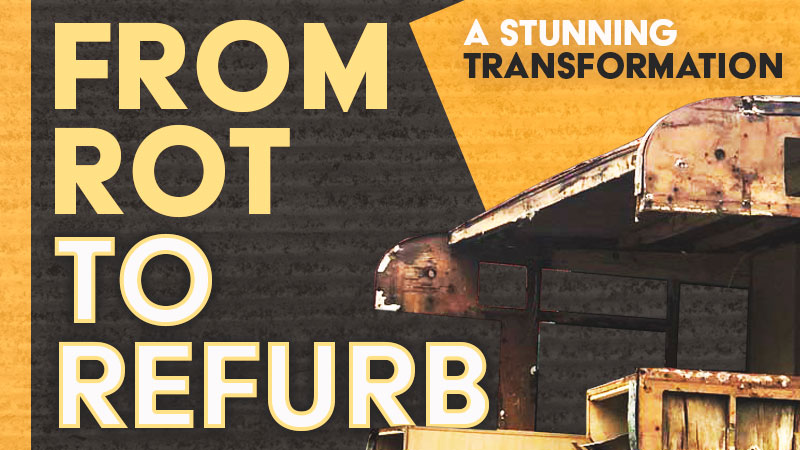 Al Worrell from Milford, Michigan shares how he did a complete camper refurb on his 2012 Chevrolet 3500 and 2002 S&S Ponderosa 8.5SC rig.
3. Two Comfortable Seats For A Non-Slide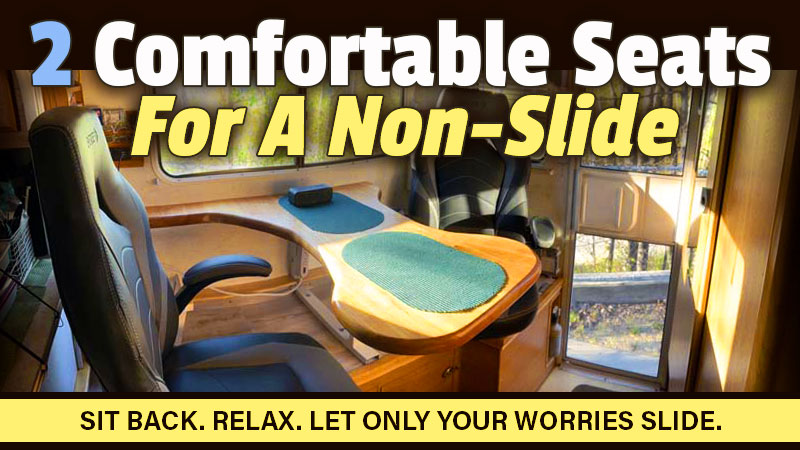 Lucien Langlois from Berlin, New Hampshire shares how he installed two comfortable seats and a new table in his 2012 Ford F-250 and 2004 Lance 1025 rig.
4. Ninja Air Fry Oven and Two-Burner Stove Installation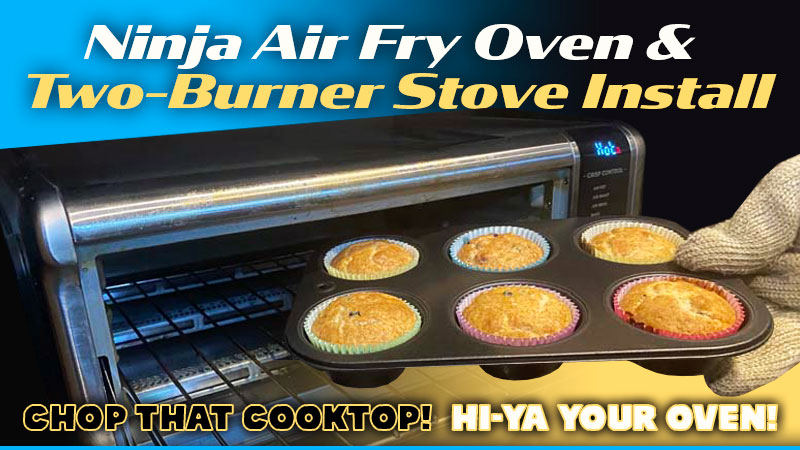 David Anderson from Benson, Arizona shares how he installed a Ninja Air Fry Oven and a two-burner stove in his 2018 GMC Sierra 3500HD and 2020 Adventurer 89RB rig.
5. Crew Cab Storage and Cat Perch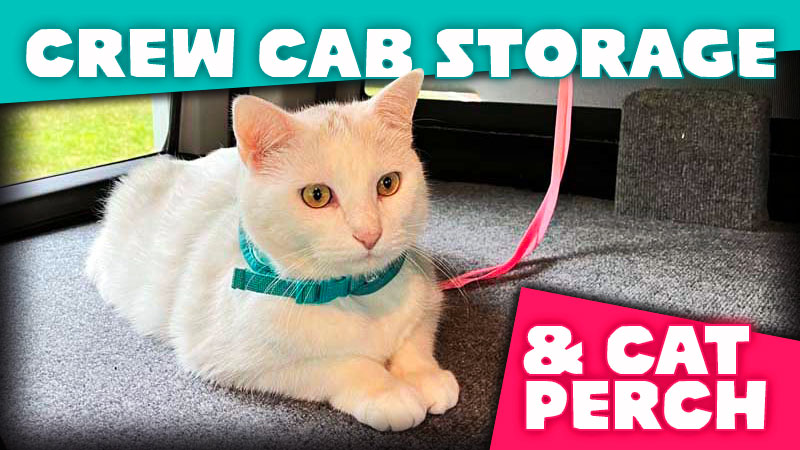 William Hibbard from West Lebanon, New Hampshire shares his crew cab storage and cat perch modification in his 2018 Ram 3500 and 2022 Northern Lite 10-2 rig.
6. Generator Storage Box and Front Mount Carrier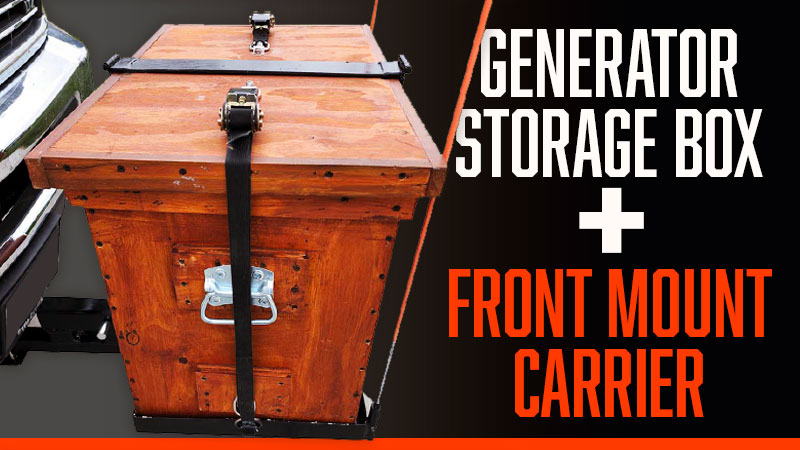 Dave Riddle from Burbank, Washington shares a generator storage box and front mount carrier for his 2015 Chevrolet 3500HD and 2017 Host Mammoth rig.
7. Framed Rear Porch and Awning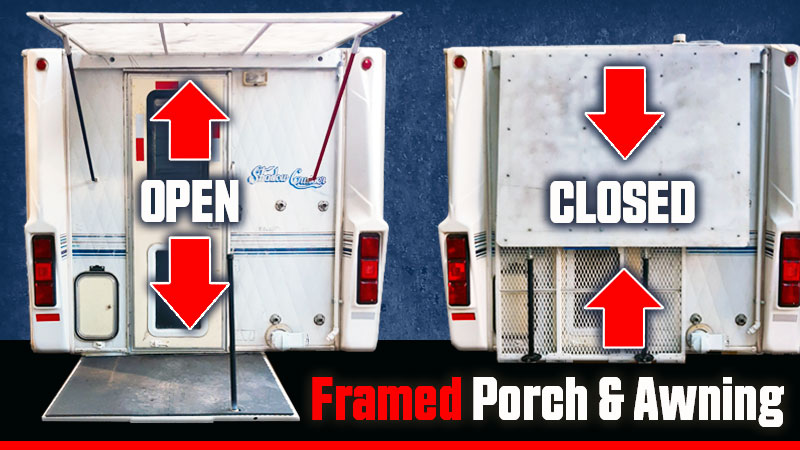 Johnny Noel from Huntsville, Texas shares his framed rear porch and awning mod in his 2001 Chevy Silverado 2500 and 1996 Shadow Cruiser rig.
8. Jack Knife Couch With Tons Of Storage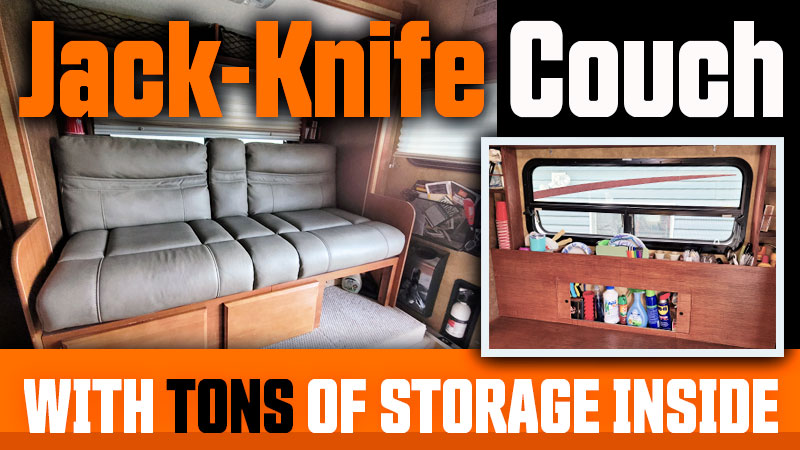 Barb and Scott Healy from Orem, Utah share their Jack-Knife Couch With Tons of Storage in their 2012 Ford F-350 and 2011 Lance 861 rig.