With 41.8% of the vote, Alan Ross from Woodstock, Ontario has won March Micro Mod Madness with his simple and accurate camper alignment system.  Congrats, Alan!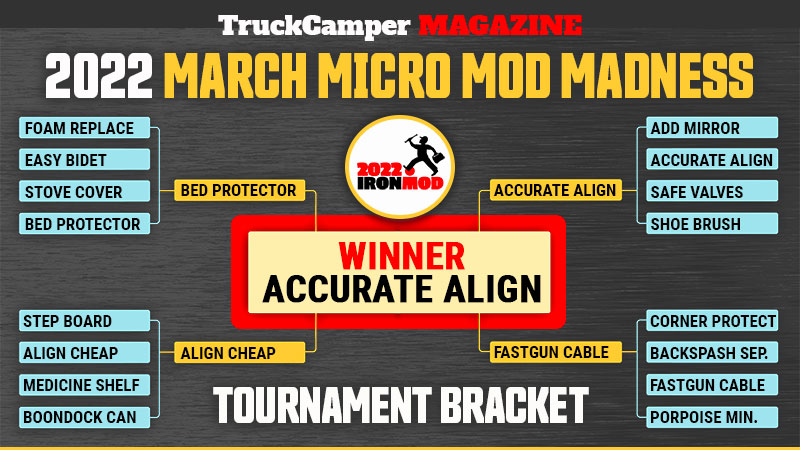 As the winner of March Micro Mod Madness, he advances to the December finals.
Scroll down below to see Alan's winning modification (#3 below).
Enter your mods now! Click here to enter TCM's Mod contest.
Bracket 1 Winner – Wheel Well Protectors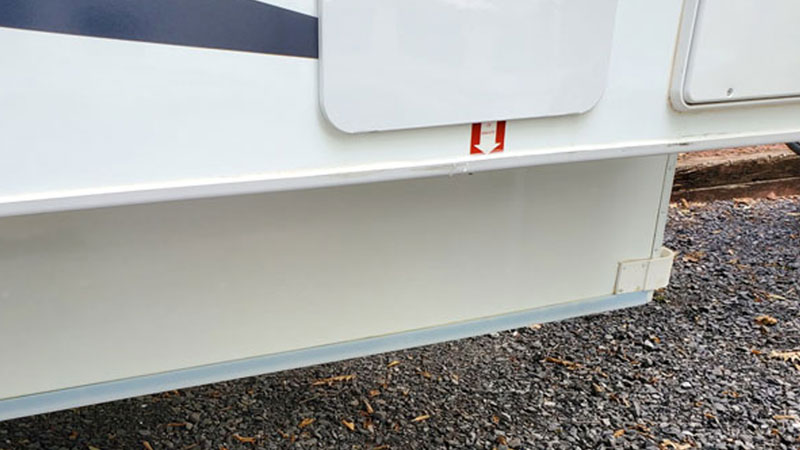 Craig Palmer from Arlington, Virginia shares a mod for how he protects the wheel wells of his 2018 Ford F-350 and 2018 Adventurer 86FB rig.
Bracket 2 Winner – Alignment on the Cheap – Tailgate Spacer Guides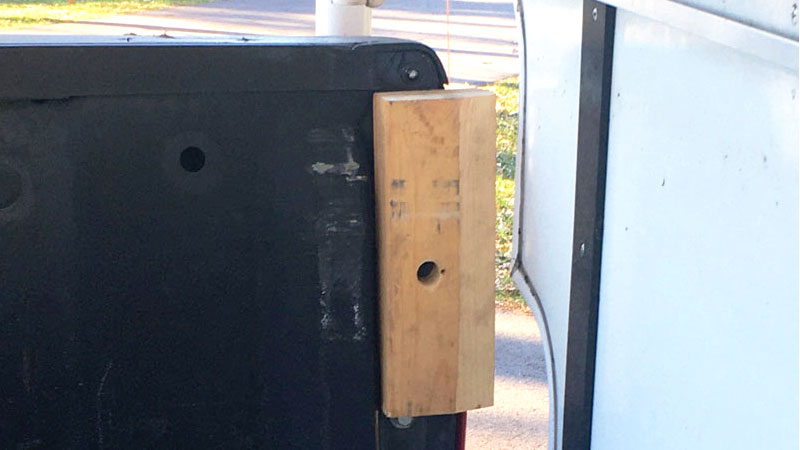 Jim Thompson from Edgerton, Wisconsin shared how he made tailgate spacer guides for an alignment on the cheap mod for his 2011 GMC 3500HD and 2013 Lance 1191 rig.
Bracket 3 Winner – Simple And Accurate Camper Alignment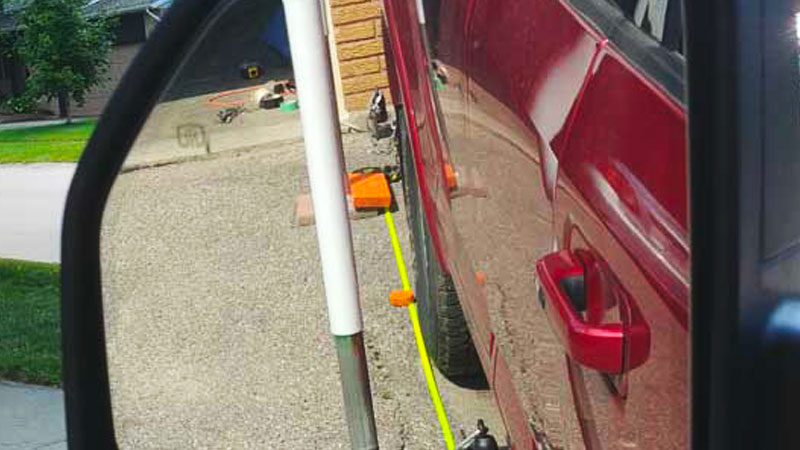 Alan Ross from Woodstock, Ontario shares how he came up with a simple and accurate camper alignment system using a dog leash and hockey pucks for his 2018 Ford F-150 and 1993 Shadow Cruiser rig.
Bracket 4 Winner – Torklift Fastgun Security Cable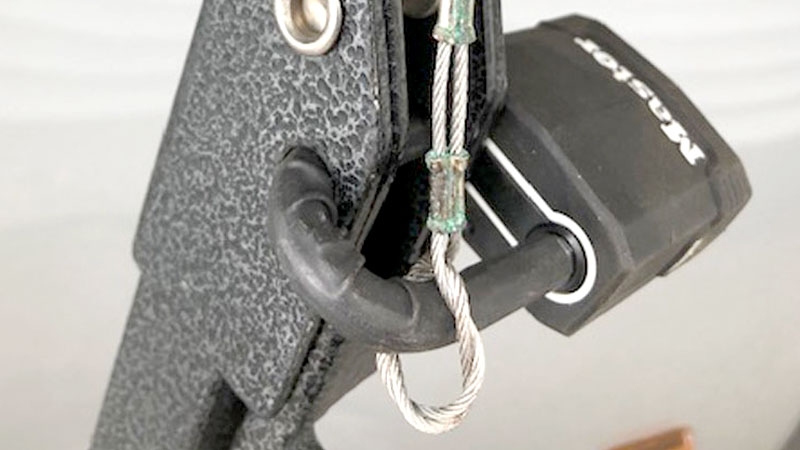 Al Schulze from Long Island, New York shares how he made a Torklift Fastgun security cable for his 2020 GMC Sierra 3500 and 2009 Host Everest rig.