Welcome to Entry Four of Bracket One for March Micro Mod Madness.  The Micro Mod that wins each bracket will advance to the Final Four.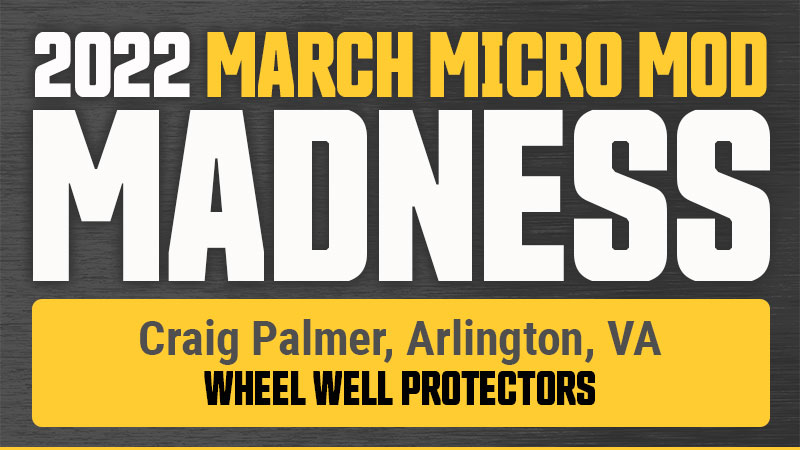 Click to see the other Micro Mods in Bracket One, and vote.
Craig Palmer, Arlington, Virginia
Wheel Well Protectors
2018 Ford F-350
2018 Adventurer 86FB
I have a 2018 Ford F-350 Lariat four wheel drive truck with an eight-foot bed.  I use the truck for hauling around my 2018 Adventurer 86FB.
I only have a couple of inches on either side of the wheel wells in the bed to slide in the camper.  I load and unload the camper approximately eight times per month during the camping season.  It's easier to use the truck unloaded for hauling around mountain bikes and normal errands when I'm at the campsite, or when I'm leaving the camper in my driveway at home.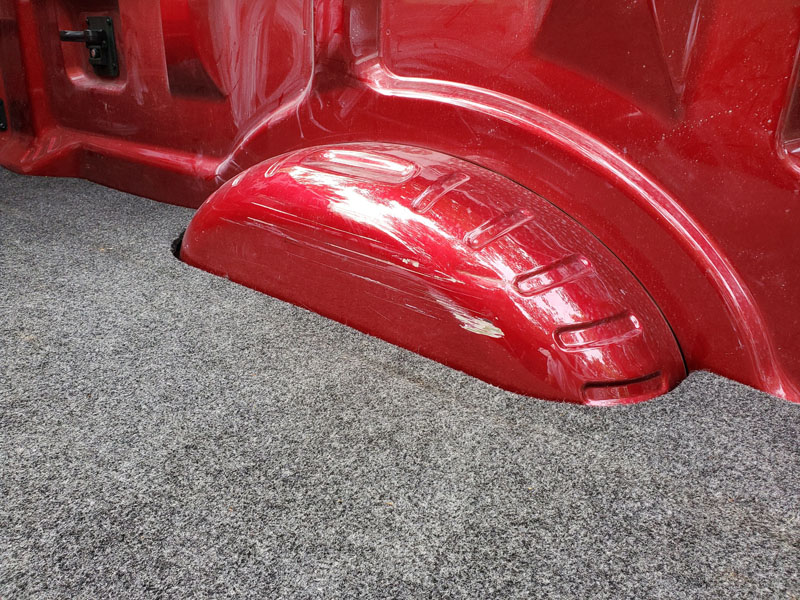 I'm getting good at lining up the truck with the camper to load and unload, but with such a tight fit, I occasionally scrape the wheel well (see above) when backing the truck under the camper.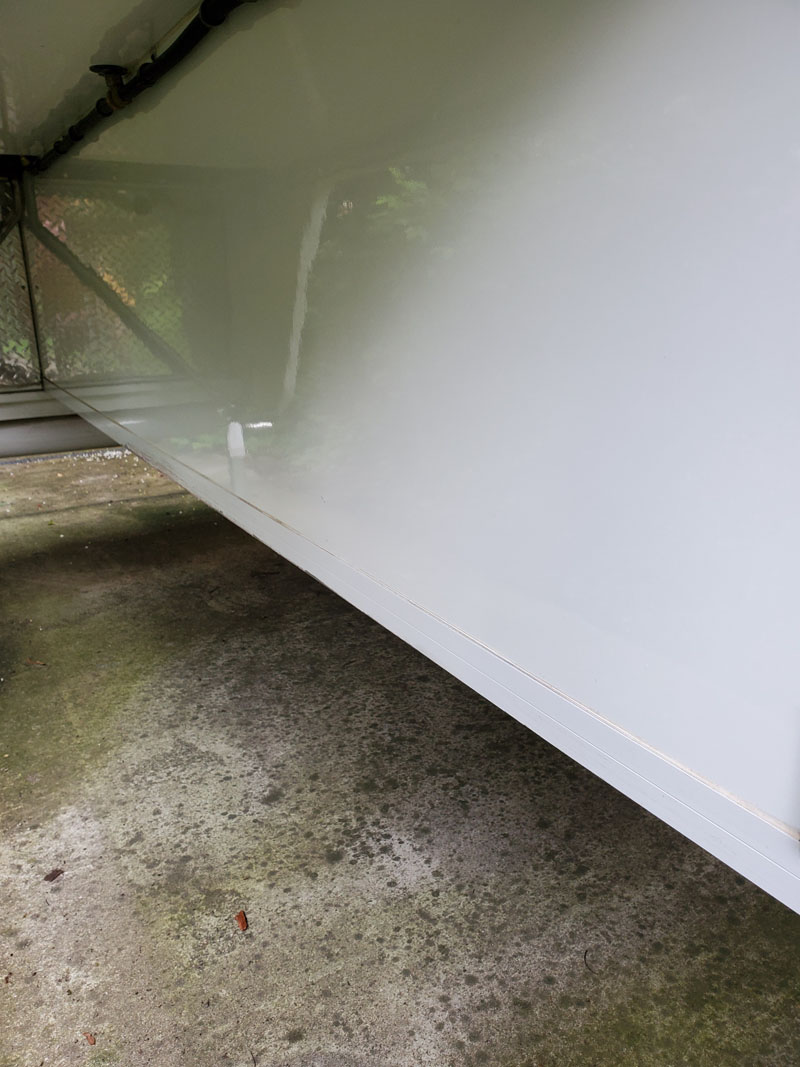 The bottom of the truck camper has a fairly sharp edge (see above) so I thought I would reduce the hardness by attaching a plastic 1/4-inch by 1 1/2-inch white UHMW rectangular bar from US Plastic to each side (see below).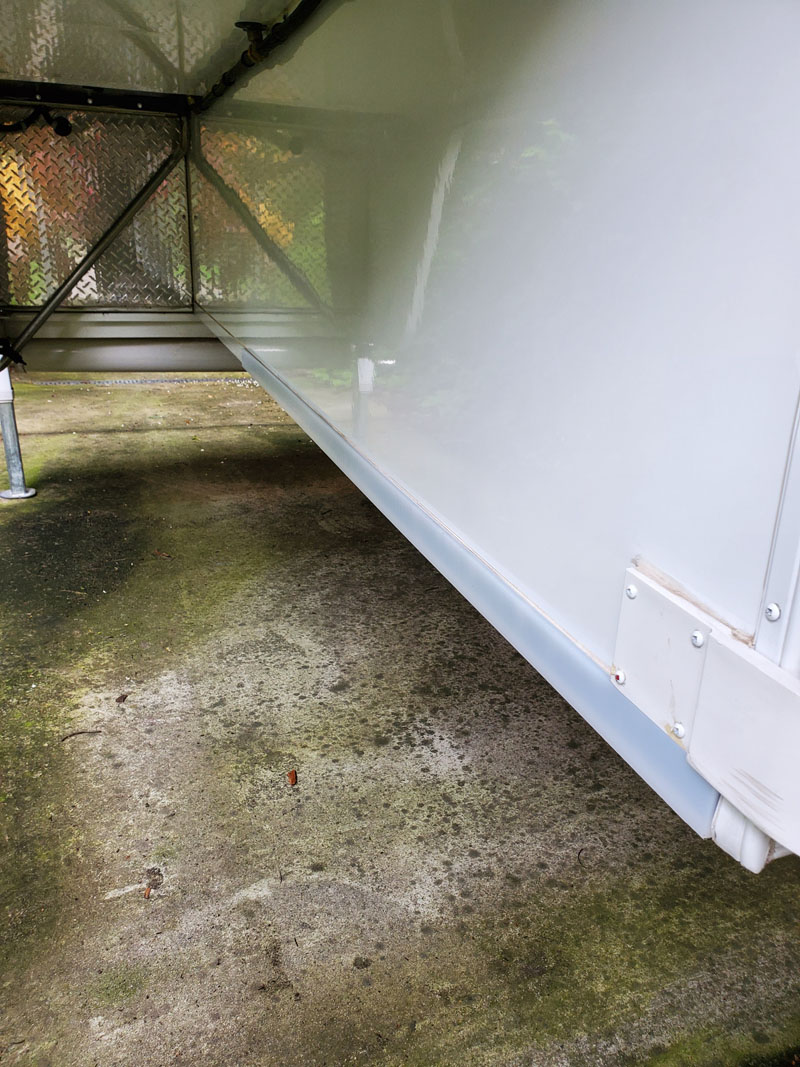 I found the rectangular bars at United States Plastic Corp (link below).  They came in lengths with five-foot intervals which were perfect for the camper since you don't need the full length of the camper bottom to be covered.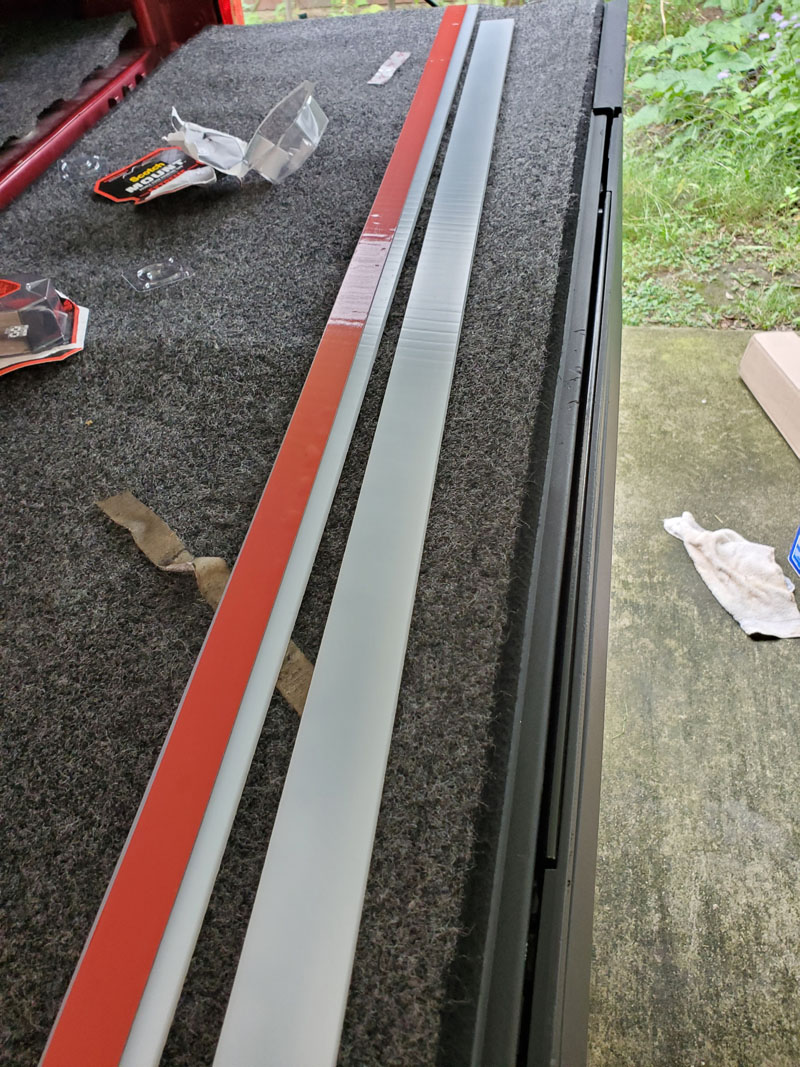 To attach the plastic bars, I used Scotch's Extreme Mount exterior grade double-sided tape (link and pictures below).  Be sure to clean the surface of the camper bottom edge first.  I cut the tape to 5-feet and attached one side to the plastic bar and unpeeled the other side as I was applying and pressing it on the bottom edge of the truck camper.
It worked great and only took about 20-minutes.  It is a very simple, light, and inexpensive mod that protects the wheel well from future scraping.
The mod has worked great and is holding well. No more wheel well scraping.
Parts Needed:
1. Plastic bars from US Plastic
2. Scotch Double-sided Extreme Tape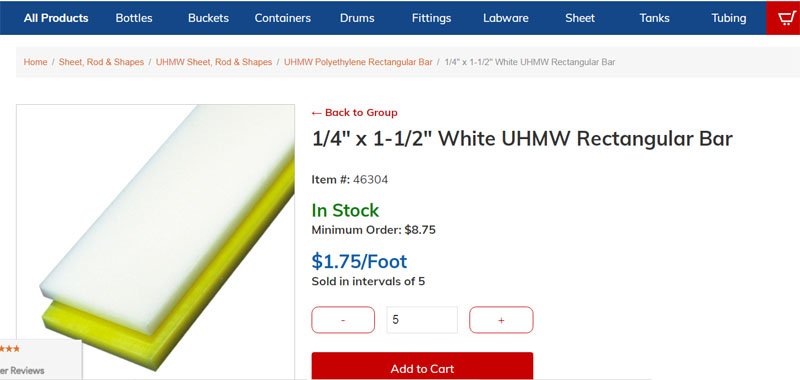 It took me 20 minutes to complete this modification and cost me $20 for plastic bars with shipping and $17 for tape.  In my opinion, the skill level of this modification is easy.
Click to see the other Micro Mods in Bracket One, and vote.
Disclaimer: The modifications above are submitted by Truck Camper Magazine readers. It is your responsibility to make sure that any do-it-yourself modification project you undertake is safe, effective, and legal for your situation.
Enter Your Mods Now!
Click here for information about the 2022 Mod Contest.  If you'd like to enter a modification you've done on your truck camper, click here. You can enter as many mods as you want, at any time.  Good luck mod makers!