Welcome to Entry Fifteen of Bracket Four of March Micro Mod Madness.  The Micro Mod that wins each bracket will advance to the Final Four.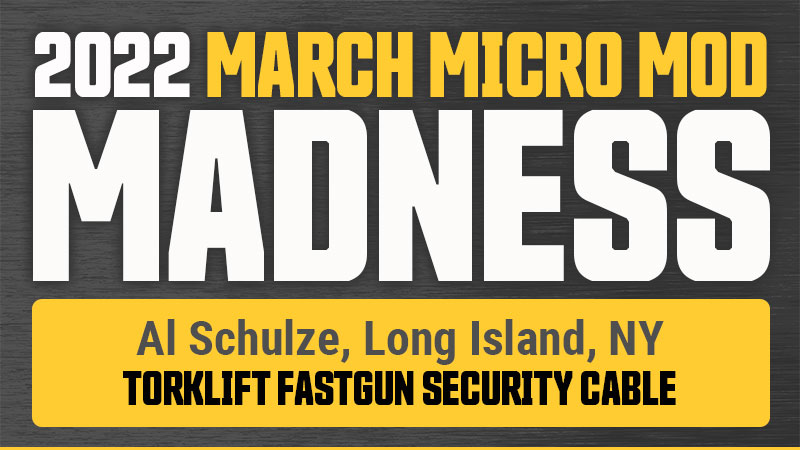 Click to see the other Micro Mods in Bracket Four, and vote.
Al Schulze, Long Island, New York
Torklift Fastgun Security Cable
2020 GMC Sierra Dually
2009 Host Everest
I have a hack for fellow truck campers that might not only save the day, but also a great deal of money.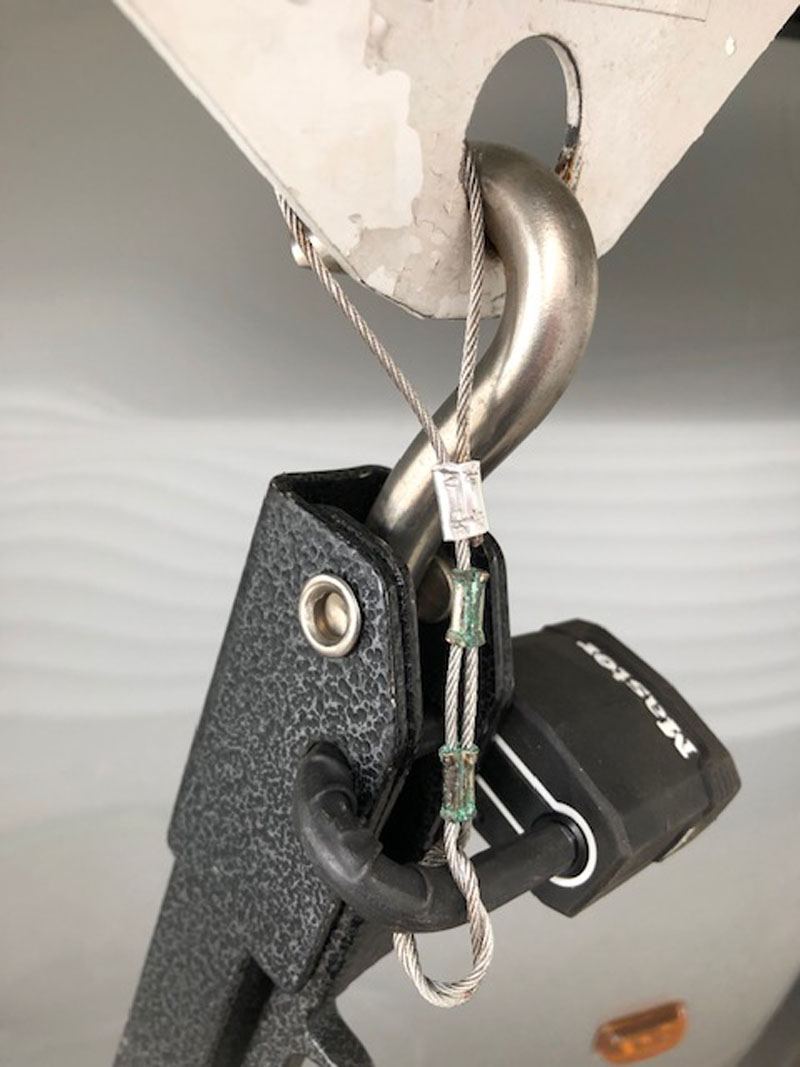 After a jaw-breaking trip home on the Cross Bronx Expressway in Queens, New York City, I realized that two of my prized and expensive Torklift Fastguns disconnected from the lower end and were just dangling.  I was very lucky that they were still there!
It got me thinking and then designing a small safety cable for each of my Fastguns.  The safety cable would ensure that, if they detached again, I would not lose them at the next pothole.  These cables also make theft more difficult.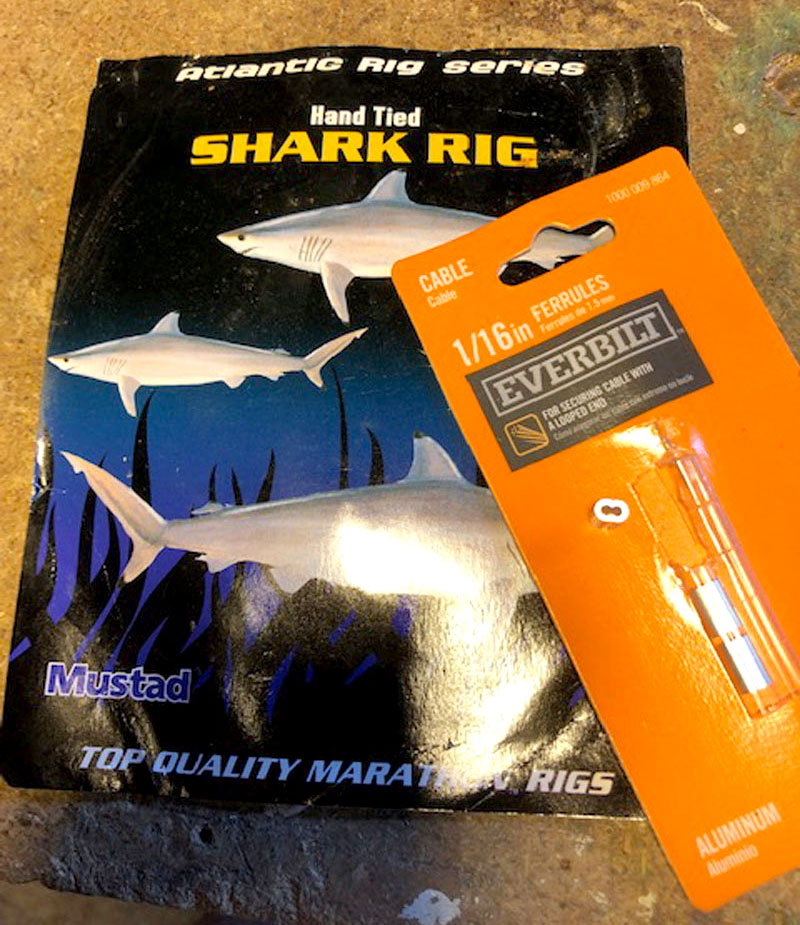 I used 1/16-inch beaded stainless steel shark fishing leader and cable ferrules to act as backup safety cables.  The cable cuts easily with a metal cutting wheel on a Dremel tool.  Since I already use padlocks to dissuade theft, they do double duty to attach these safety cables.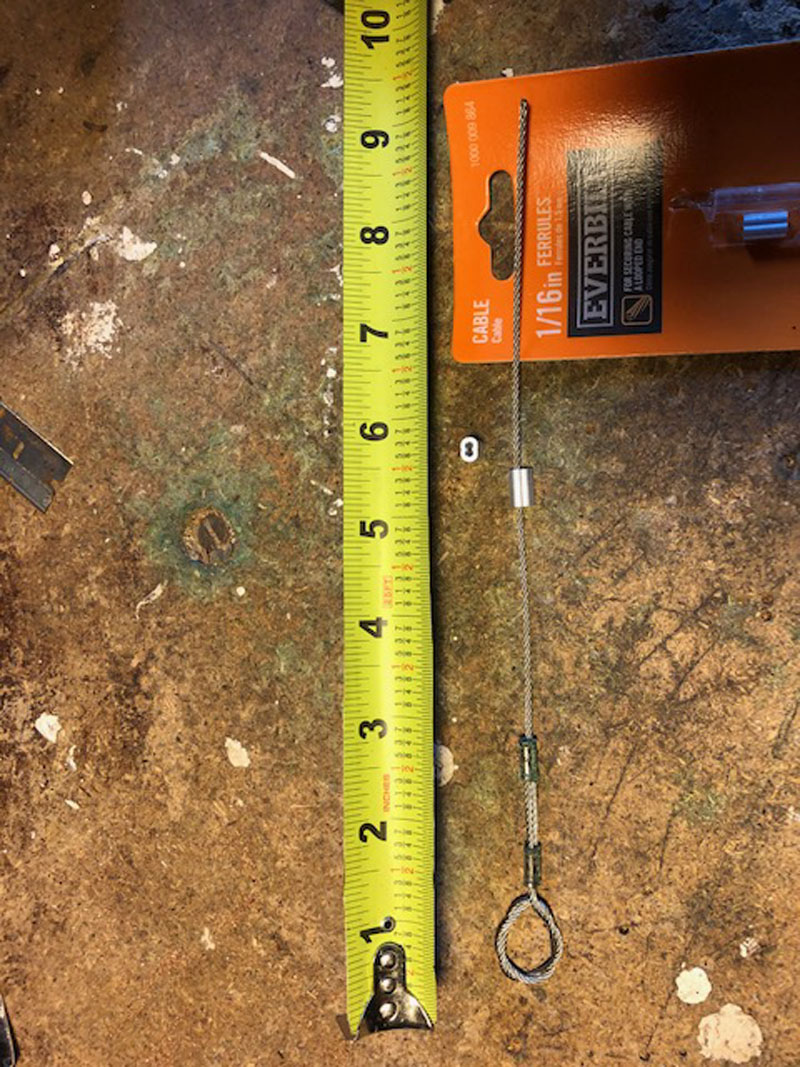 The next time I hit a big pothole I am confident that I have less of a chance of losing my Fastguns.
For this modification, I used a 1/16-inch stainless steel shark fishing leader ($10-$12 from any fishing store) and cable ferrules ($2-$5 from any hardware store).
It took me 2-hours to complete this modification and cost me less than $20.  In my opinion, the skill level of this modification is medium.
Click to see the other Micro Mods in Bracket Four, and vote.
Disclaimer: The modifications above are submitted by Truck Camper Magazine readers. It is your responsibility to make sure that any do-it-yourself modification project you undertake is safe, effective, and legal for your situation.
Enter Your Mods Now!
Click here for information about the 2022 Mod Contest.  If you'd like to enter a modification you've done on your truck camper, click here. You can enter as many mods as you want, at any time.  Good luck mod makers!