With 32% of the vote, Al Schulze from Long Island, New York has won the fourth bracket of our March's Micro Mod contest with his Torklift Fastgun security cable.  Congrats, Al!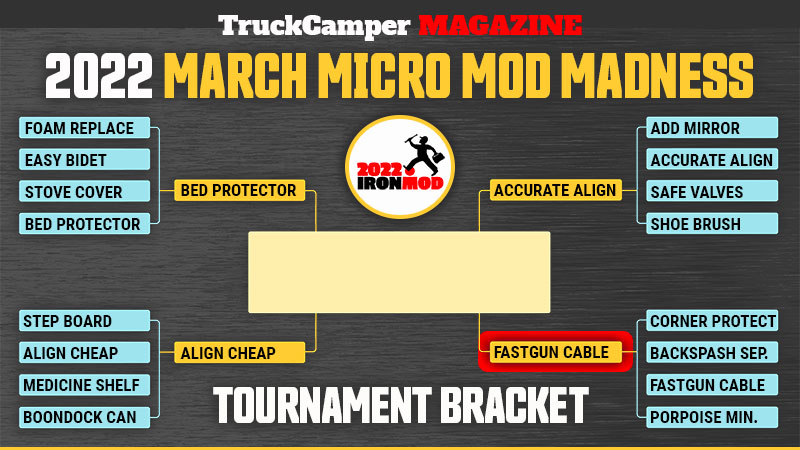 As the winner of the fourth bracket, he advances to the final four vote this Friday.  The winner of the final four will be eligible for the December finals.
Scroll down below to see Al's winning modification (#3 below).
Enter your mods now! Click here to enter TCM's Mod contest.
1. Plastic Corner Protectors For Medicine Cabinet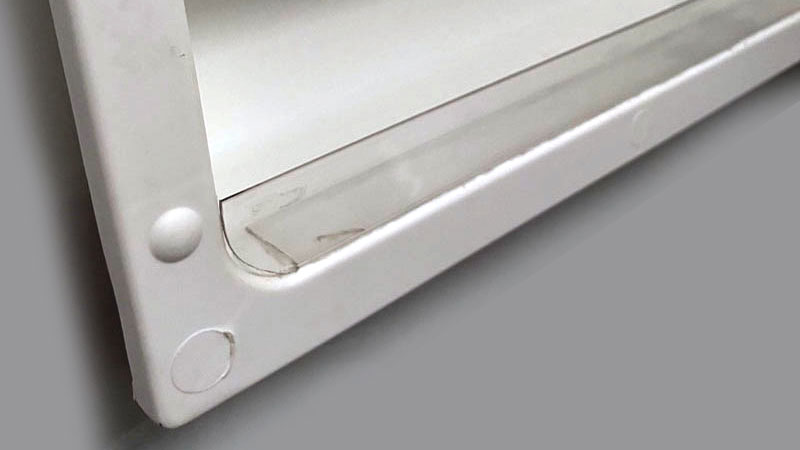 Dan Lucas used plastic corner protectors to keep items from falling out of the medicine cabinet in his 2015 Chevy Silverado 3500HD and 2015 Lance 855S rig.
2. Backsplash Bedroom Separator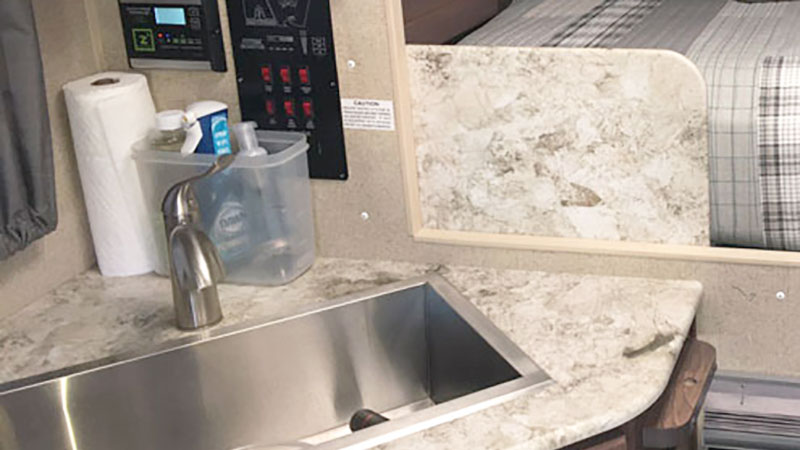 Doak Walker from Livingston, Texas shares his backsplash bedroom separator in his 2015 Ram 3500 and 2021 Arctic Fox 990 rig.
3. Torklift Fastgun Security Cable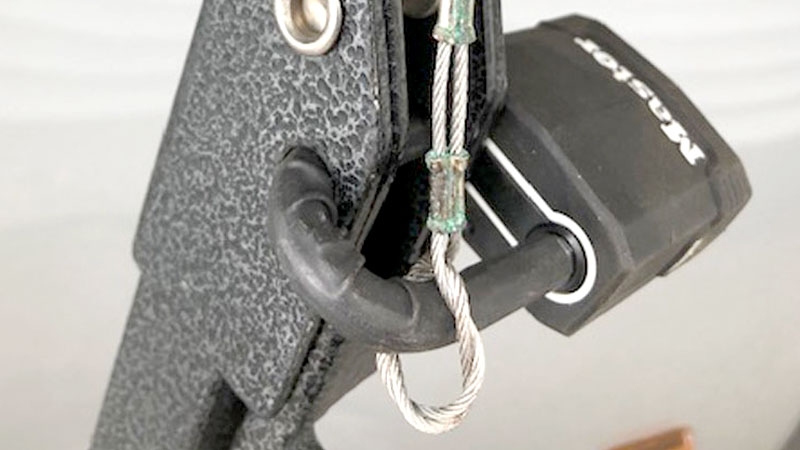 Al Schulze from Long Island, New York shares how he made a Torklift Fastgun security cable for his 2020 GMC Sierra 3500 and 2009 Host Everest rig.
4. Porpoising Cabover Minimizer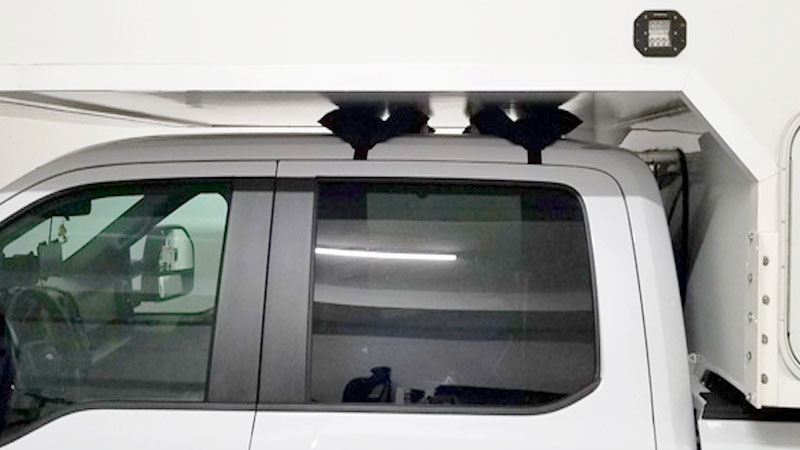 John Macias from Pensacola, Florida shares his porpoising cabover minimizer mod for his 2018 Ford F-150 and 2019 Phoenix Mini-Max rig.