Welcome to Entry Fourteen of Bracket Four of March Micro Mod Madness.  The Micro Mod that wins each bracket will advance to the Final Four.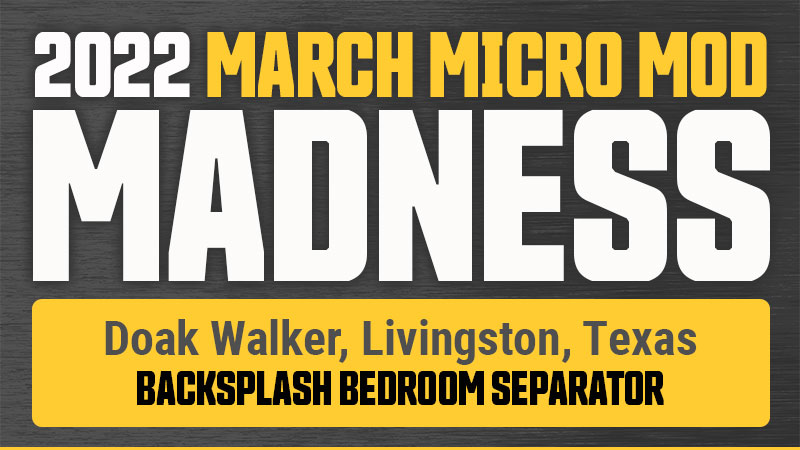 Click to see the other Micro Mods in Bracket Four, and vote.
Doak Walker, Livingston, Texas
Bedroom Separator Using A Backsplash
2015 Ram 3500
2021 Arctic Fox 990
I have an Arctic Fox 990 and the corner of the bed is right there at the sink.  Knowing I would splash stuff on the bed while washing dishes or kick the covers off and into the sink, I needed a separation wall.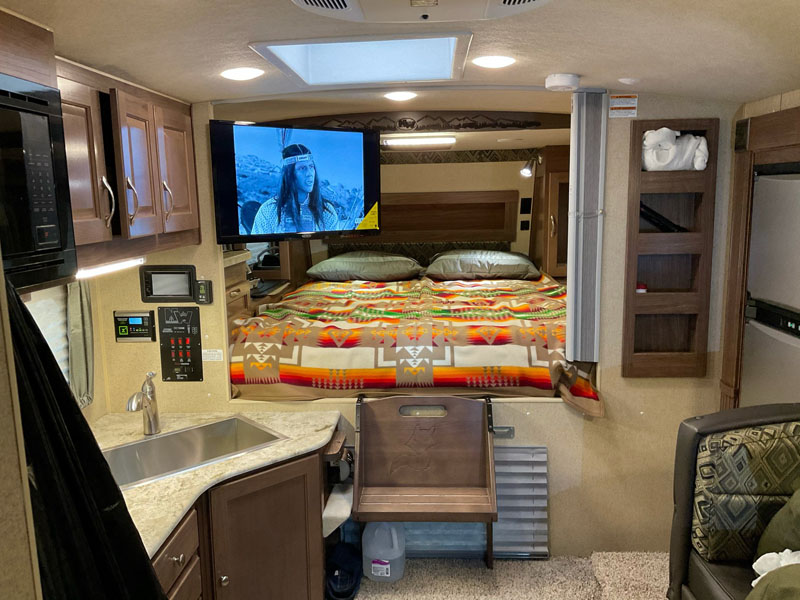 I'm a fan of Arctic Fox campers but I haven't always been a fan of their countertop colors and backsplashes.  Fortunately, my 2021 Arctic Fox has great a countertop color and backsplash.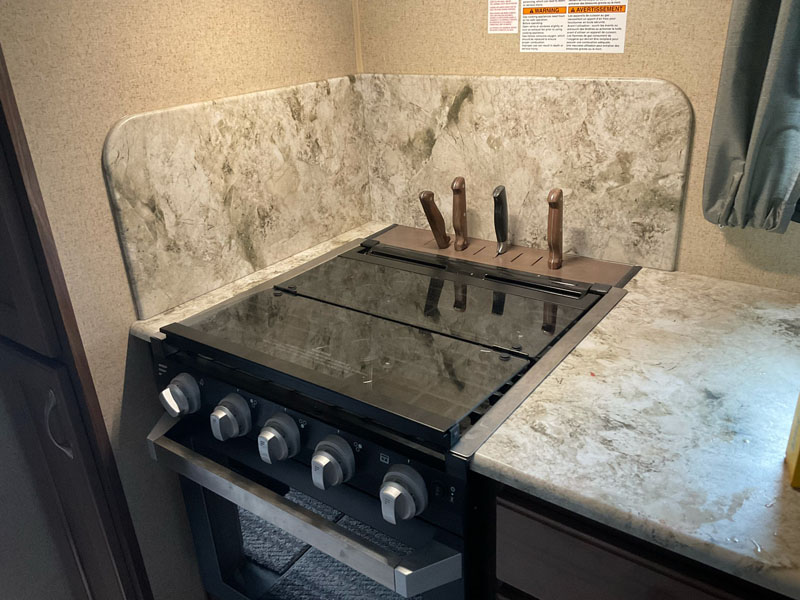 I purchased another set of Northwood backsplashes, glued them back to back with contact cement, adjusted the size a little bit, and screwed them at the foot of the bed.  It looks perfect and works well.  In my opinion, many camper brands need this.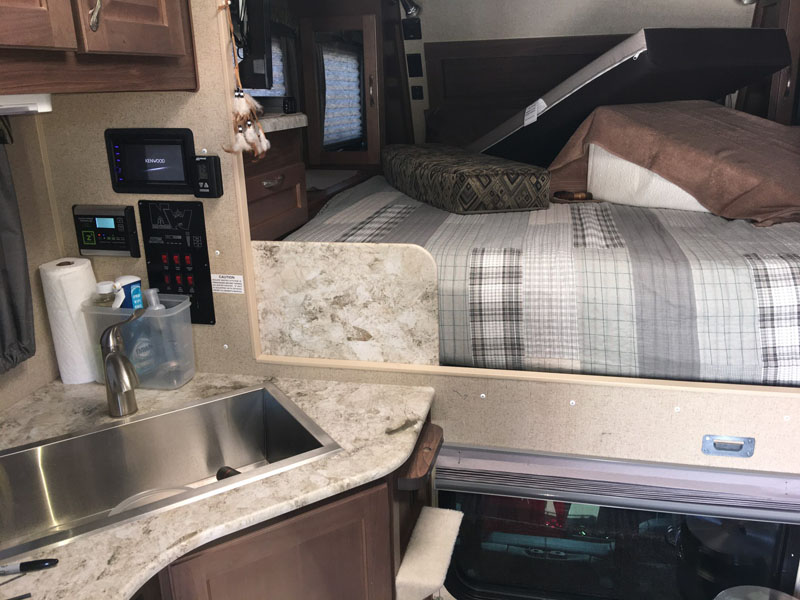 I ordered the backsplash from a Northwood Dealer.  It took two-months to get and cost $50.  A small can of contact cement and brush from my local hardware store cost $15.  Five #8 1-inch screws with decorative washers were $3.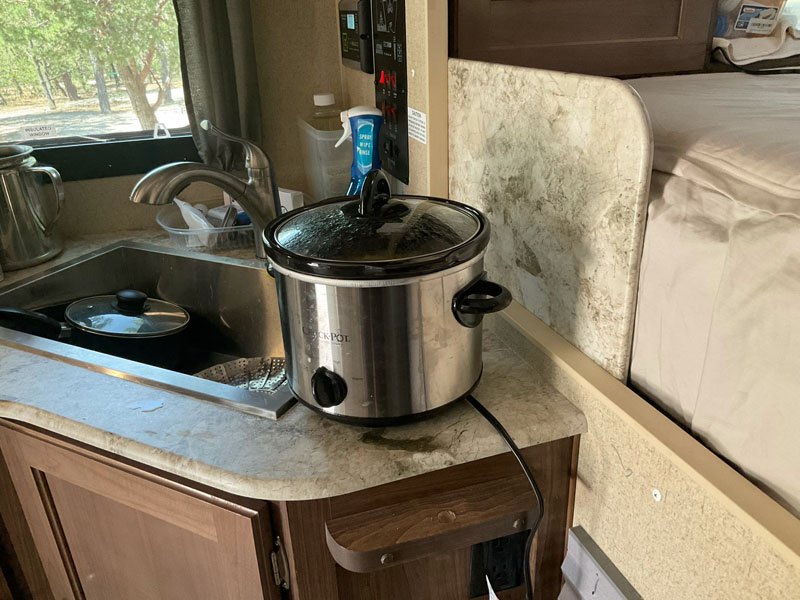 It took me three-hours to complete this modification and cost me $68.  In my opinion, the skill level of this modification is easy.
Click to see the other Micro Mods in Bracket Four, and vote.
Disclaimer: The modifications above are submitted by Truck Camper Magazine readers. It is your responsibility to make sure that any do-it-yourself modification project you undertake is safe, effective, and legal for your situation.
Enter Your Mods Now!
If you'd like to enter a modification you've done on your truck camper, click here. You can enter as many mods as you want, at any time.  Good luck mod makers!