Welcome to Entry Sixteen of Bracket Four of March Micro Mod Madness.  The Micro Mod that wins each bracket will advance to the Final Four.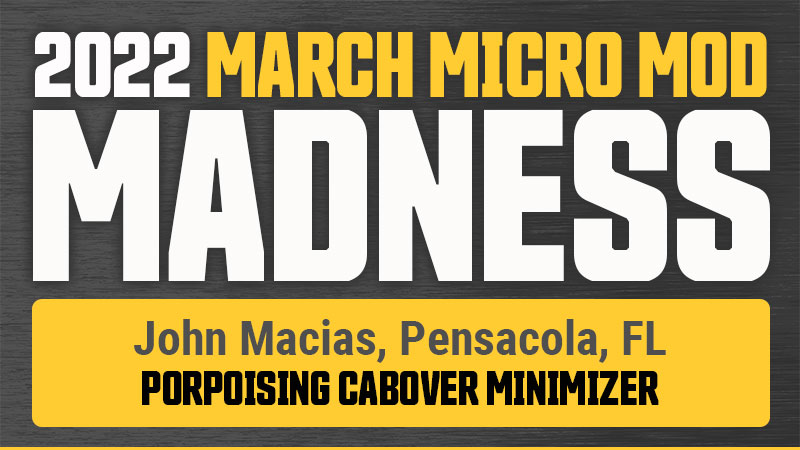 Click to see the other Micro Mods in Bracket Four, and vote.
John Macias, Pensacola, Florida
Porpoising Cabover Minimizer
2018 Ford F-150
2019 Phoenix Mini-Max
We have previously owned both a hard shell and now a pop-up truck camper.  Both truck and camper set-ups suffered from annoying to severe porpoising and up-down rocking every time we hit an expansion joint on a bridge or crossed railroad tracks.  It was at times scary depending on how fast we were traveling.
My first attempt was to use a half pool noodle between the truck cab and camper.  That worked okay but was a bit too firm and difficult to keep in place without using some type of tape.
My second thought was about using a soft rooftop luggage rack and back-filling it with foam.  This also worked okay, but it was difficult to completely fill and put into place.  It also looked a bit out of place.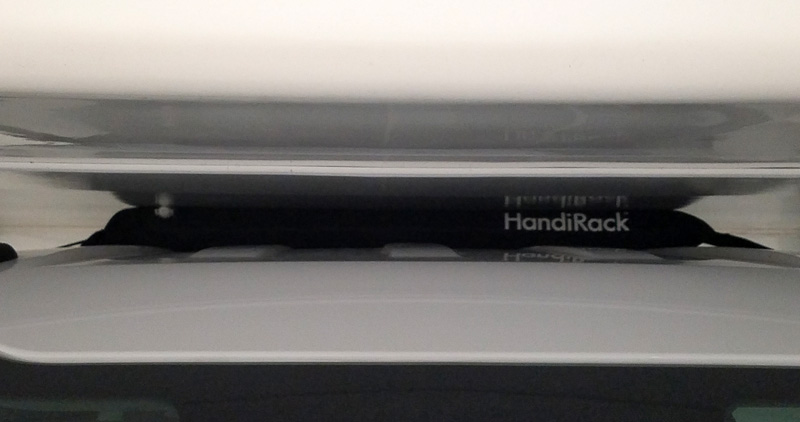 My third attempt was the charm when I happened upon a set of inflatable roof racks.  Each has two baffles that are inflated with a small hand pump that comes included.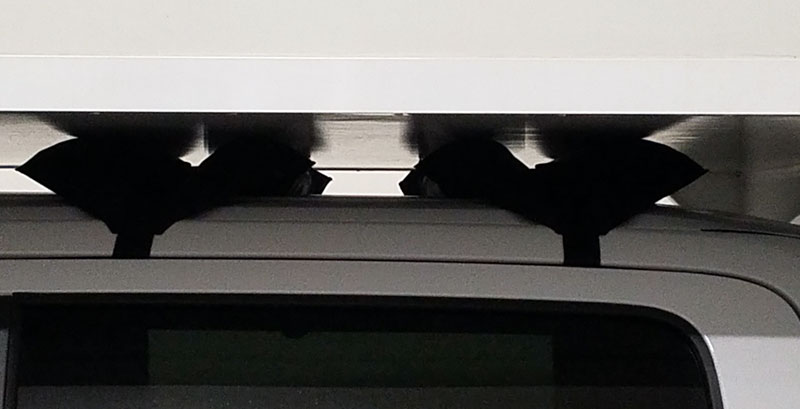 The inflatable roof rack has eliminated at least 75-percent of the up-down rocking we experienced and has created no damage to the cab roof of my truck since it acts as a shock absorber.
The inflatable rack does require refilling/topping off the bladders every two to three-weeks since they do experience some air loss with time.  And I like keeping them nice and firm.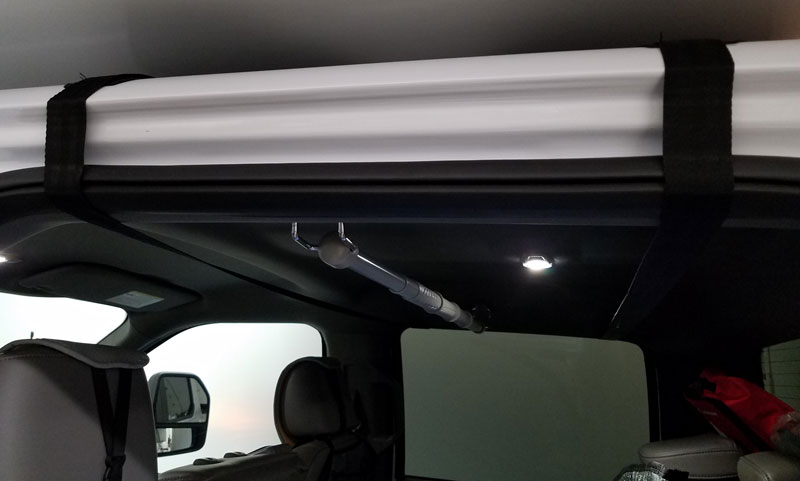 The product is called HandiRack and you can get it on Amazon.  They show the product being used for kayaks, canoes, and snowboards.  It includes tie-down straps and bow and stern lines. The product has a 175-pound load capacity.
It took me a half-hour to complete this modification and cost me $85.  In my opinion, the skill level of this modification is easy.
Click to see the other Micro Mods in Bracket Four, and vote.
Disclaimer: The modifications above are submitted by Truck Camper Magazine readers. It is your responsibility to make sure that any do-it-yourself modification project you undertake is safe, effective, and legal for your situation.
Enter Your Mods Now!
Click here for information about the 2022 Mod Contest.  If you'd like to enter a modification you've done on your truck camper, click here. You can enter as many mods as you want, at any time.  Good luck mod makers!