With 59.2-percent of the vote, Charlie Coushaine from Punta Gorda, Florida has won the second Mod Contest of 2021 with an RV light, USB, and fan upgrade. Congratulations, Charlie!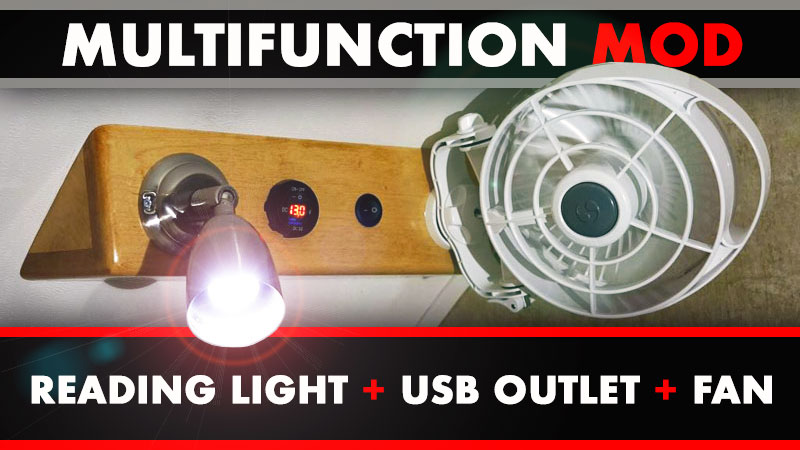 A Mod Squad T-shirt is being shipped to Charlie. As February's winner, he is now eligible for the December finals when readers will pick the best of the Mod Squad winners to determine the 2021 Modder of the Year! The Grand Prize is a $250 gift certificate to Lowes or Home Depot (or Canadian equivalent).
Scroll down below to see Charlie's winning modification (#1 below).
Enter your mods now! Click here to enter TCM's Mod contest. You can enter as many mods as you want, at any time. Good luck mod makers!
1. RV Light, USB, and Fan Upgrade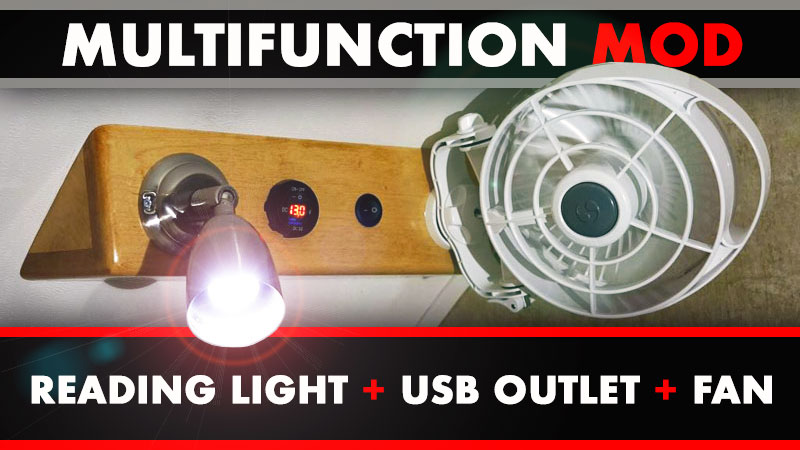 Charles Coushaine from Punta Gorda, Florida shares his RV Light, USB, and Fan upgrade in his 2001 Ford F350 and 2012 Chalet DS116RB rig.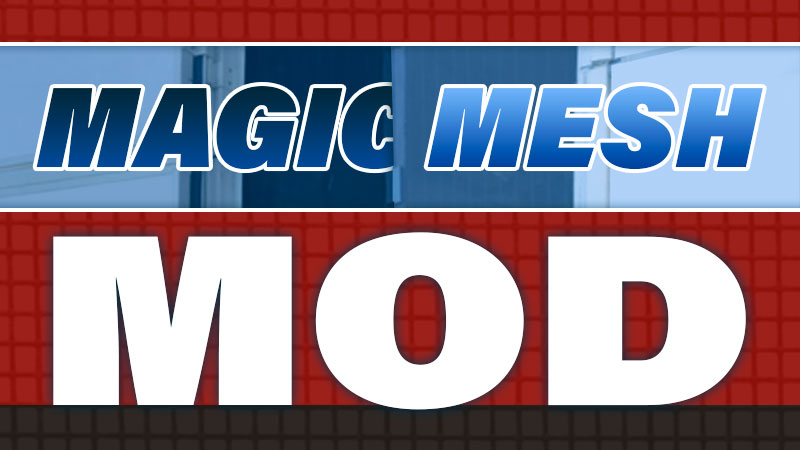 Barb Melroy from Jurupa Valley, California shares her Magic Mesh Screen Door mod in her
2019 Ram 3500 and 2013 Palomino Bronco 1225 rig.
3. Camper Slide-Out Chuckwagon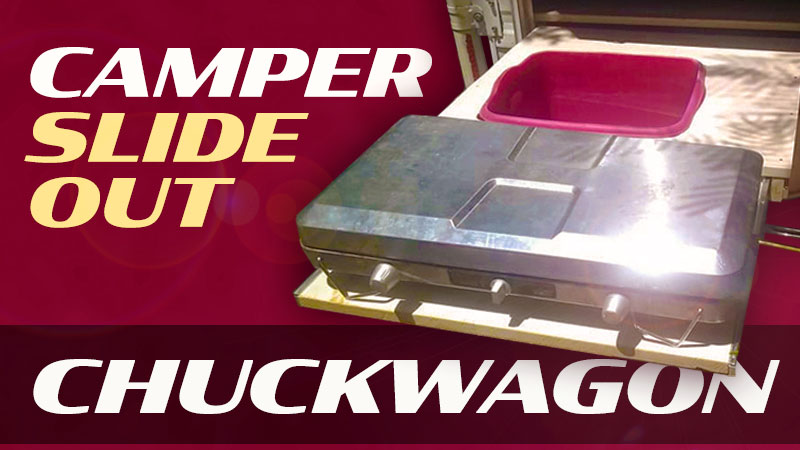 Dan Best from Safford, Arizona shares his Camper Slide-Out Chuckwagon in his 1999 Ford F-350 and 1996 Fleetwood Elkhorn 10W rig.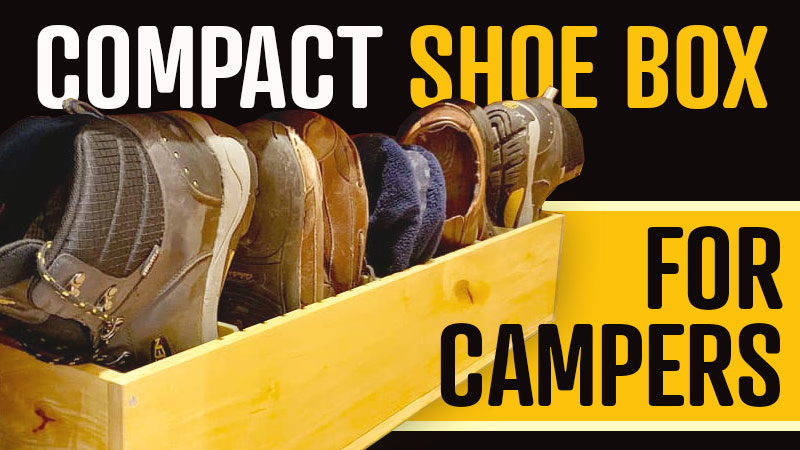 Bob Claycomb from Porterfield, Wisconsin shares his Camper Shoe Storage Box mod in his 2007 Ram 2500 and 2019 Northstar Laredo rig.
5. Jack Bracket Dually Extension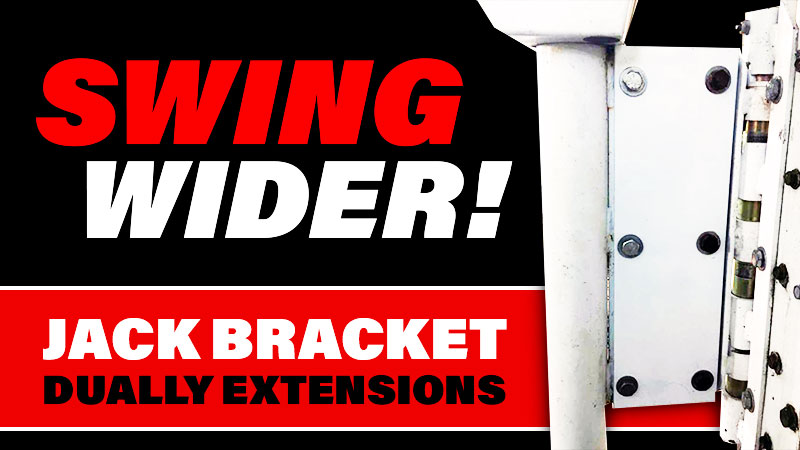 Dave Turner from Albany, Kentucky shares his Jack Bracket Dually Extension for his 2016 Ram 3500 and 2002 Lance 921 rig.
6. Adding Two Exterior Storage Compartments
Leo Guzman from Salinas, California shares how he added two exterior storage areas in his 2020 Ram 3500 and 2020 Eagle Cap 811 rig.
7. Easy Emptying Valve for a Water Heater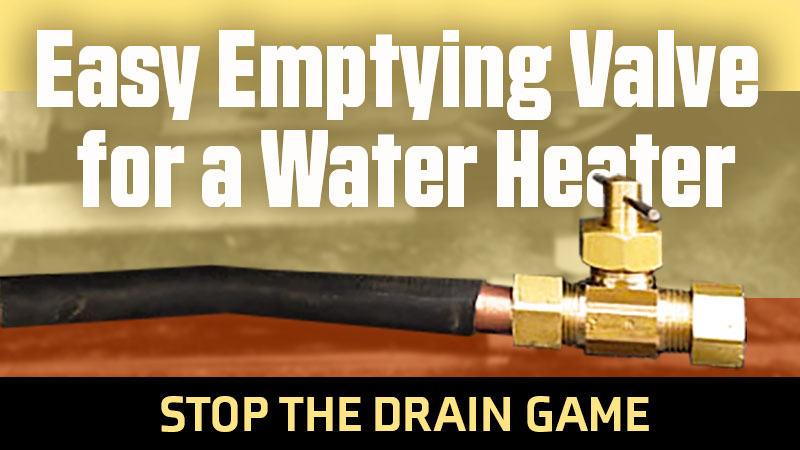 Arn Chamberlain from Eagle, Wisconsin shares an Easy Emptying Valve for his Atwood Water Heater in his 2000 Ford F-250 and 2004 Palomino Maverick rig.