Welcome to the third entry in February's Medium Mod Contest.  One Medium Mod will be published in every Email Alert in February.  At the end of the month, we'll hold a reader vote to determine February's winner.  Click here for information about the 2021 Mod Contest, including how to enter.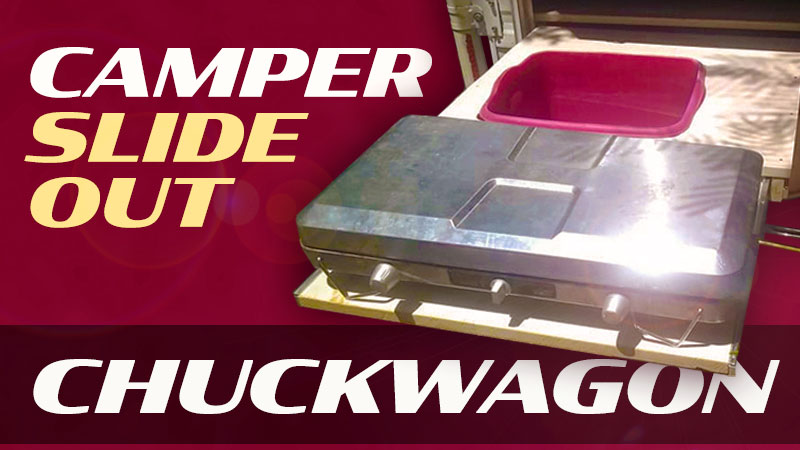 Dan Best, Safford, Arizona
Camper Slide-Out Chuckwagon
1999 Ford F-350
1996 Fleetwood Elkhorn 10W
We do a lot of camping in the boonies, so my wife has been using a folding table to prepare outside meals.  But, the table takes up space and I have to set it up.
For a better solution, l built a slide-out kitchen for a dish sink and stove.  It takes up little space and all I have to do is pull it out.  It's simple and convenient.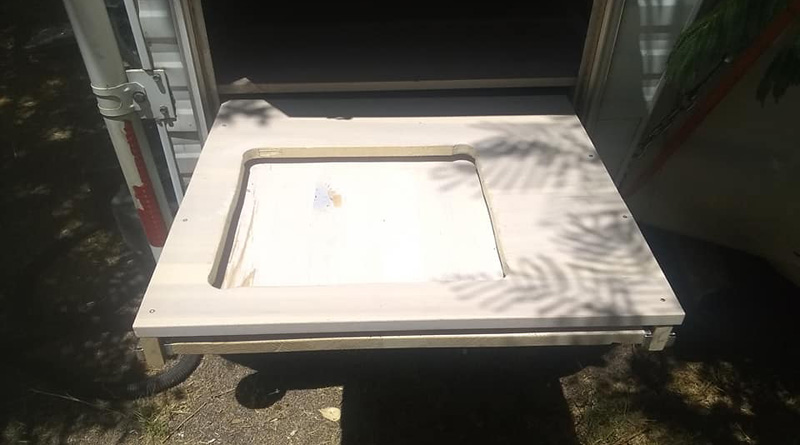 I used 23-inch solid wood shelving for the tabletops (slides).  Then, I used two pairs of Knape & Vogt heavy-duty stainless-steel full-extension drawer slides based on my storage compartment's measurements.  Both were bought from Ace Hardware.
My compartment is 24-inches wide, 22-inches deep, and 16-inches tall.  So, one drawer slide pair is 22-inches and the other is 16-inches.
The first dishpan slide is the depth of the storage compartment.  For me, it is 22-inches.  Then, I cut a hole the size of the dishpan with a jigsaw.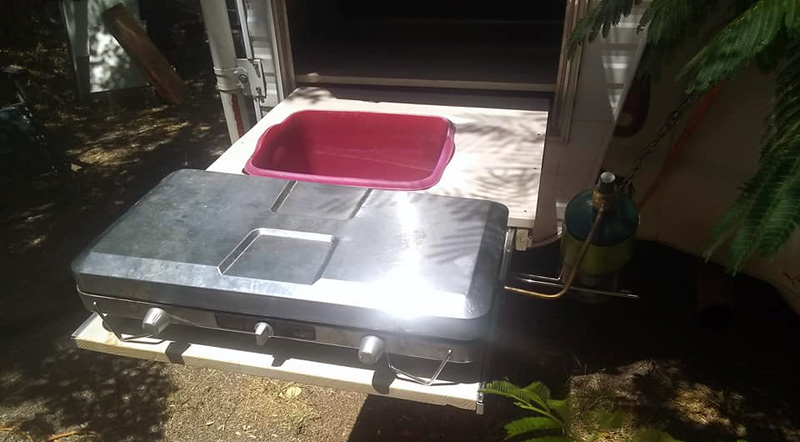 The stove slide needs to be shorter than the dishpan slide.  In my case I used 16-inches.  Don't go less than 12-inches.  Because my slides are only 24-inches wide and my stove is 22-inches I cut off the end of a super duty hot dog fork or camp fork.
Then, I drilled a hole on the side of the stove slide that the fork can go into.  It also locks the slide in place.  The fork's end supports the LP canister.
I built a 3/4-inch top over the slides so that we can utilize the rest of the compartment for storage.  I used glue and screws in the construction so it can handle rough roads.  The total build only takes up 3-inches of space within my storage compartment.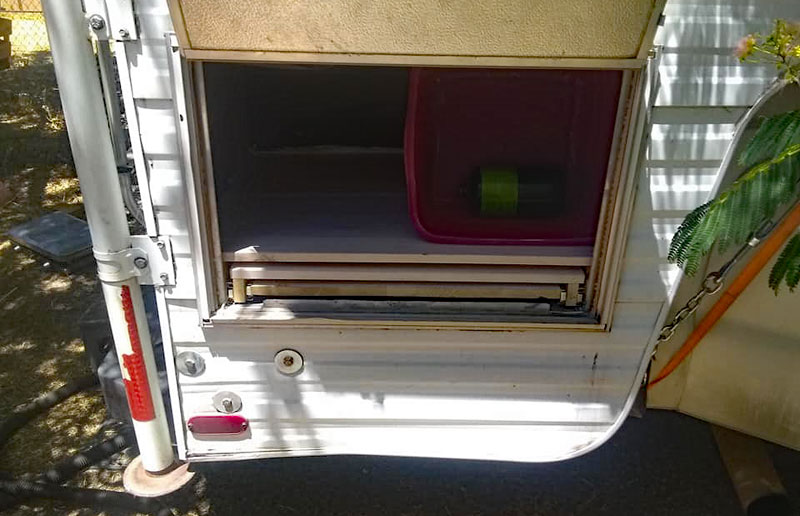 Setting up consists of pulling out the slides, setting in the dishpan, and setting up the stove.  It's very easy.  The stove is set far enough from the camper to protect it from fire and the extra counter space makes food prep easy without the need for a camp table.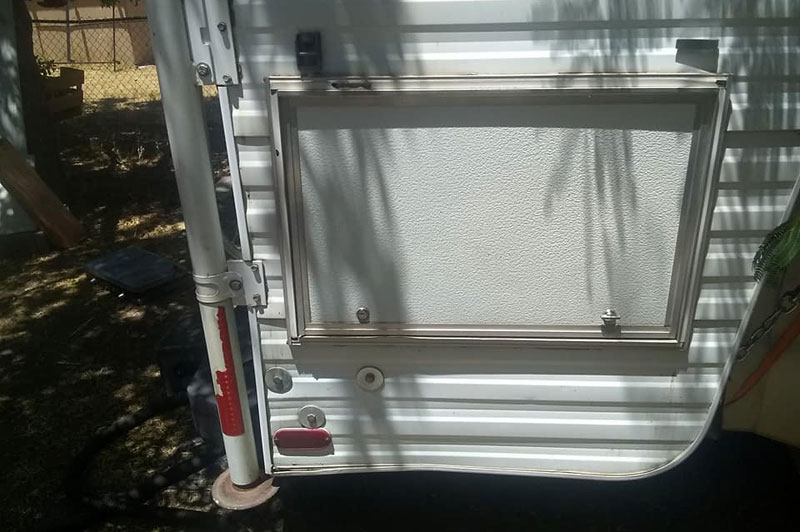 It took me four hours to complete this modification and cost me approximately $75, not including the stove.  The Outbound Camping Stove was $70 on Amazon.
In my opinion, the skill level of this modification is medium.
Disclaimer: The modifications above are submitted by Truck Camper Magazine readers. It is your responsibility to make sure that any do-it-yourself modification project you undertake is safe, effective, and legal for your situation.
Enter Your Mods Now!
If you'd like to enter a modification you've done on your truck camper, click here. You can enter as many mods as you want, at any time.  Good luck mod makers!