Welcome to the second entry in February's Medium Mod Contest.  One Medium Mod will be published in every Email Alert in February.  At the end of the month we'll hold a reader vote to determine February's winner.  Click here for information about the 2021 Mod Contest, including how to enter.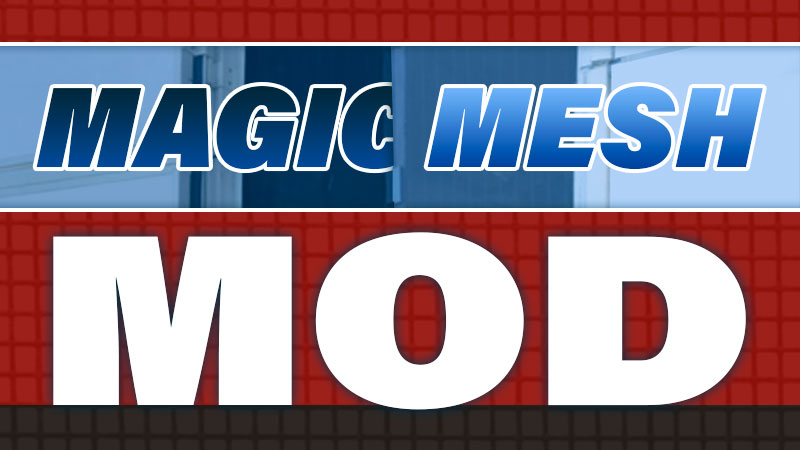 Barb Melroy, Jurupa Valley, California
Magic Mesh Screen Door
2019 Ram 3500
2013 Palomino Bronco 1225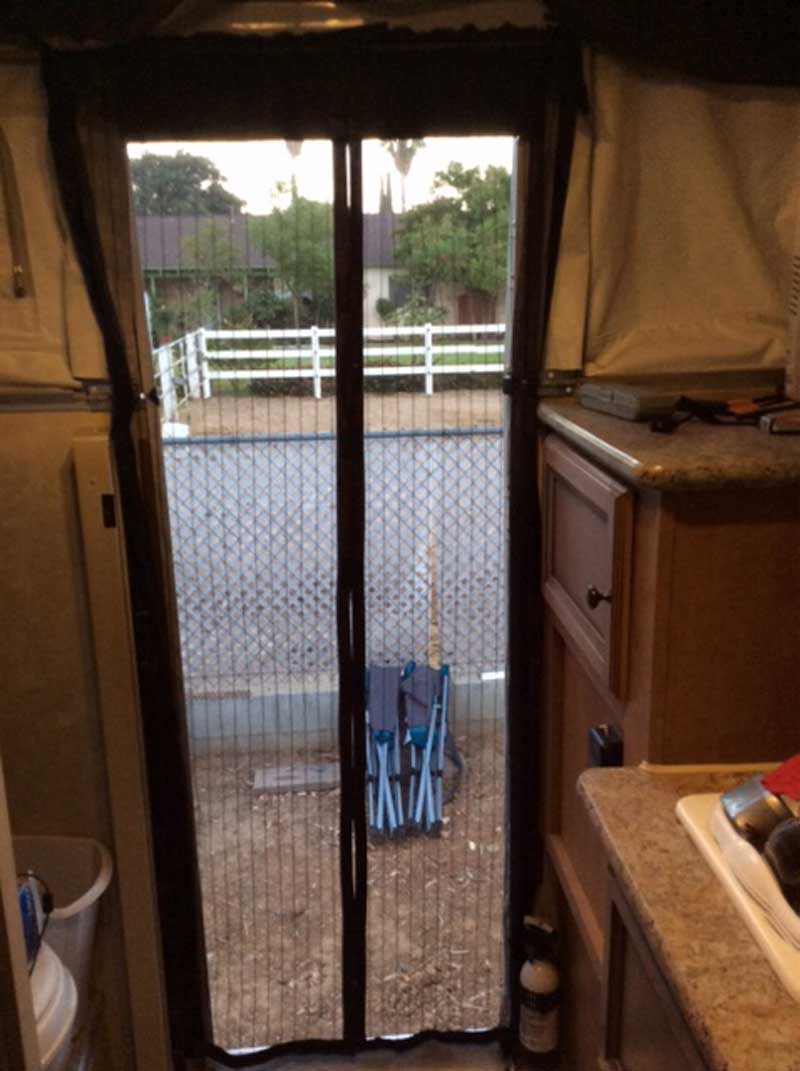 Our 2013 Palomino Bronco 1225 camper has no screen door, as most pop-up truck campers don't.  I purchased a Magic Mesh screen and attached it with sticky back Velcro to the top and sides of the camper.
I did reduce the width and length of mesh to secure a snug fit to the door's opening.  That way, the magnets can open and close it securely.
My Palomino camper came with a full size door, and the Velcro was originally attached to metal top portion.  After a season of sitting folded down, the Velcro attached to metal upper door panel released.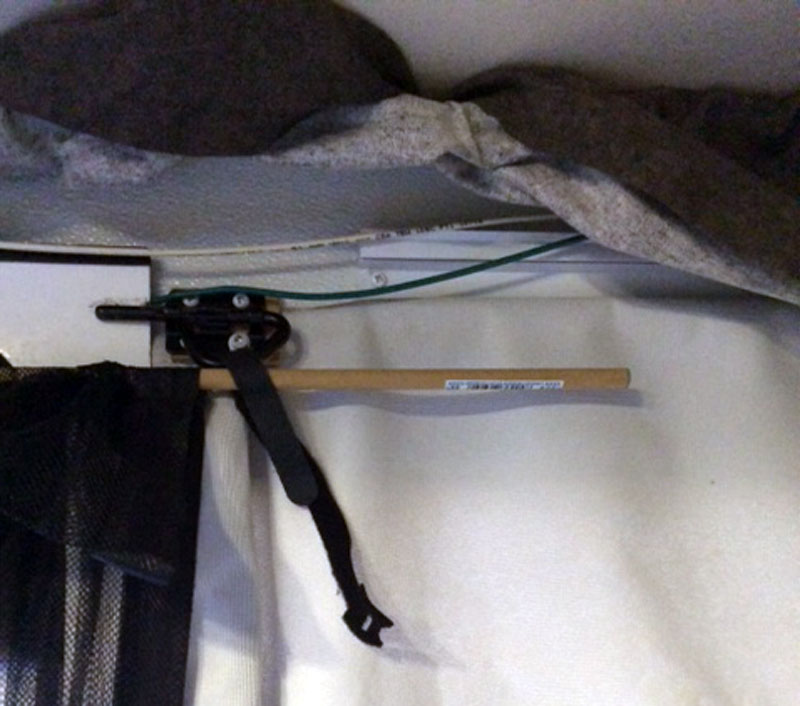 To fix this, I added a small hem/sleeve to top of the mesh and slid a wooden dowel into it.  The Velcro holds the upper door panel in place.
When it is time to drop the roof and close up the camper, I remove the Velcro which secures the top dowel, roll up the mesh, and secure it for the next trip.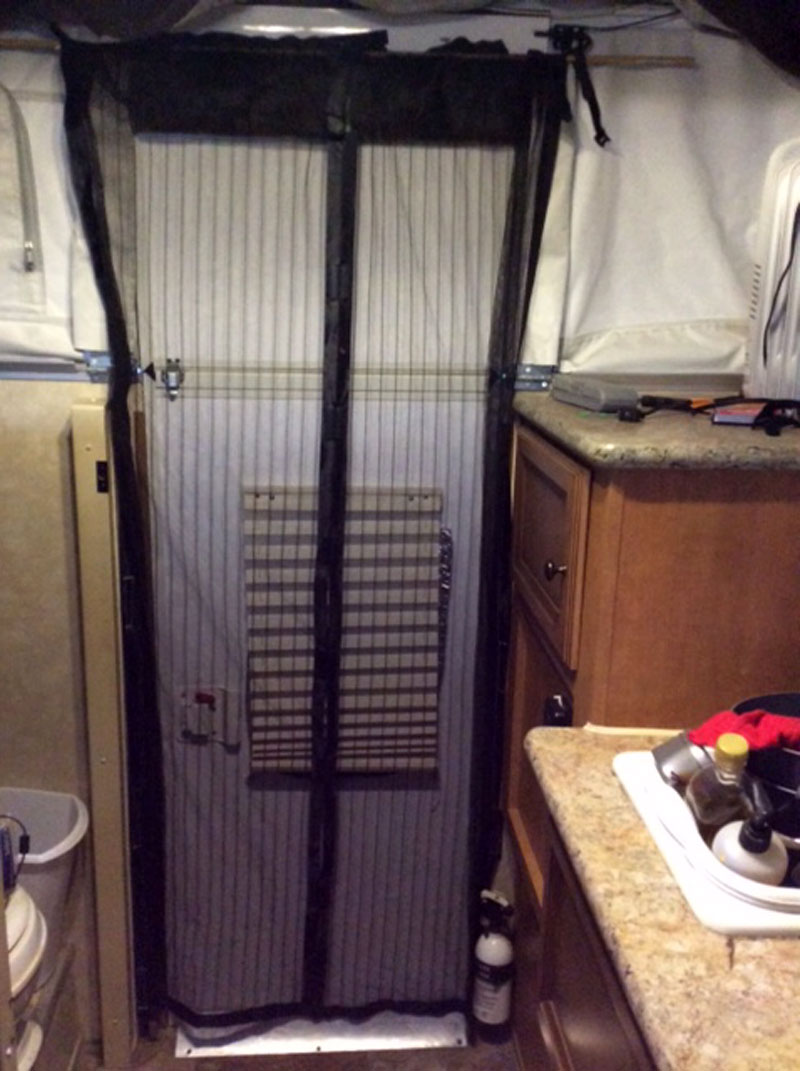 This mod requires sewing.  There was also some trial and error to find the right height and width, and the right tension for the magnets to secure to each other.  No holes were made in the camper to attach any of the components.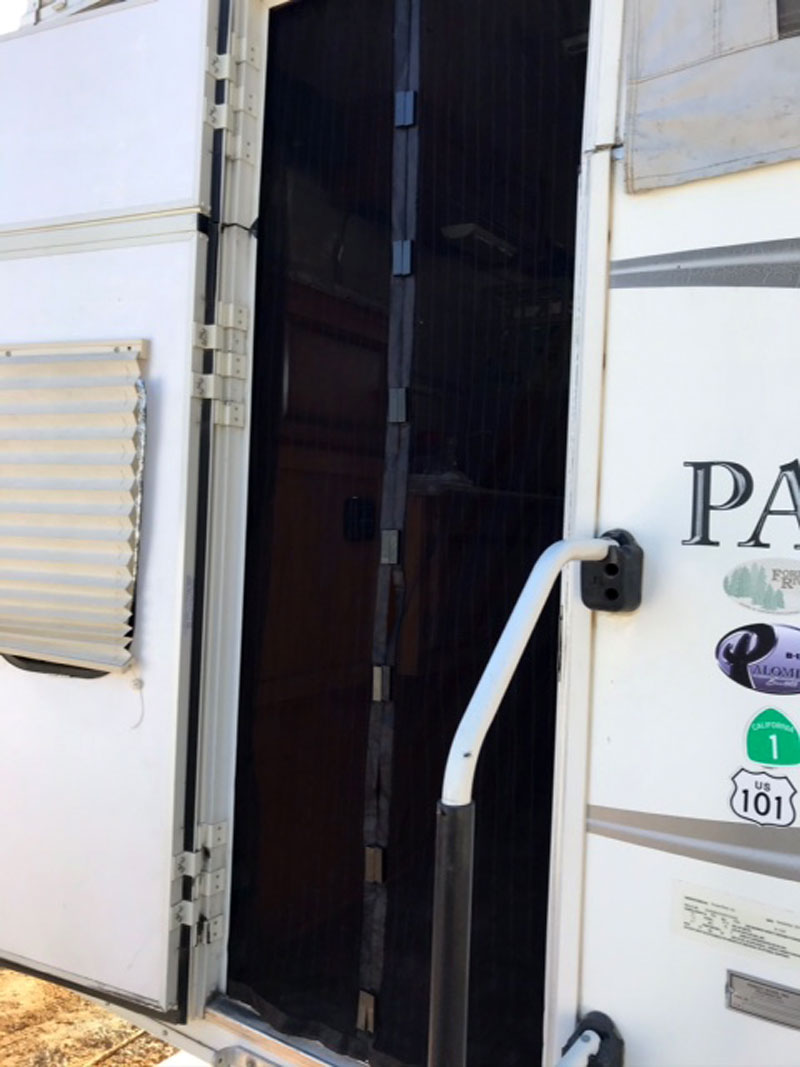 Having a screen door has improved our camping experience.  This mod allows full function of the door while it's in place, and being able to enter and exit hands free is pretty cool.
I bought our Magic Mesh from a Bed Bath & Beyond store, but it is obtainable online.
It took me four hours to complete this modification and cost me $35.   In my opinion, the skill level of this modification is medium.
Disclaimer: The modifications above are submitted by Truck Camper Magazine readers. It is your responsibility to make sure that any do-it-yourself modification project you undertake is safe, effective, and legal for your situation.
Enter Your Mods Now!
If you'd like to enter a modification you've done on your truck camper, click here. You can enter as many mods as you want, at any time.  Good luck mod makers!