Todd is back from another mid-winter northern Alaska aurora hunting season in his pop-up camper.  This time he's got something all-new to show us; "Aurora Hunting" on DVD!

Todd Salat was one of our very first interviews back in February of 2007.  If Todd's mid-winter northern Alaska truck camping in a pop-up camper wasn't enough to get your attention, his aurora photography certainly was.  Now Todd's back with a new twist on his aurora hunting photography with an aurora video!
Angela, Harley, and I absolutely loved watching Todd's new "Aurora Hunting" DVD.  And there is no shortage of truck camper shots either.
If you're interested in truck camping, Alaska, or learning about when and where and how to see the auroras, Todd has the video for you.  Congratulations Todd and Shay!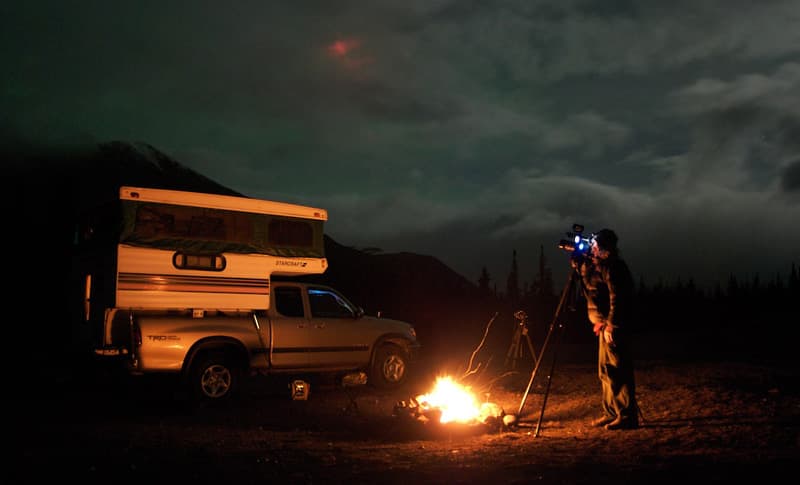 TCM: What keeps you going out into the cold dark Alaskan winter to photograph the Auroras?
Todd: It is such a natural calling that I couldn't imagine not doing it.  I actually think I would go crazy if I could not pack up the truck camper and go into the yonder.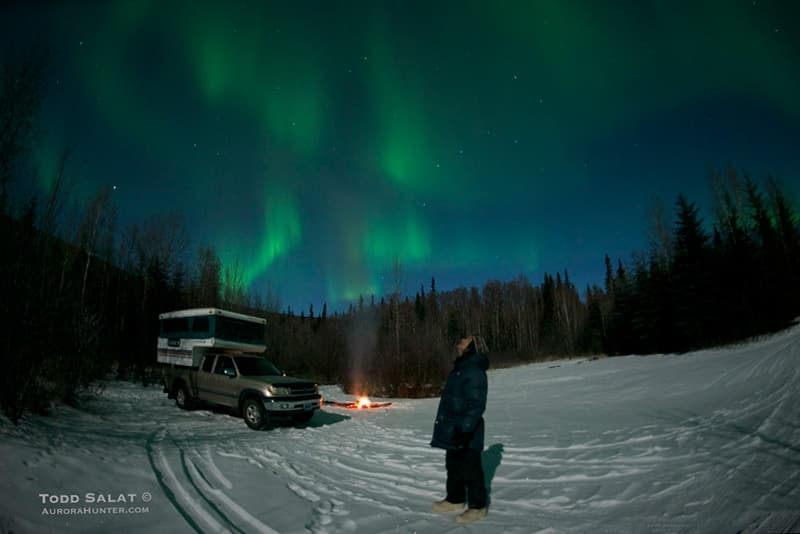 TCM: What's going through your mind when you head out to go aurora hunting?
Todd: There's freedom in that whole process.  Sometimes it's lone wolf mode for me.  My wife Shay and I have a wonderful relationship and love to travel together, but when I'm in lone wolf mode, I'm off and independent.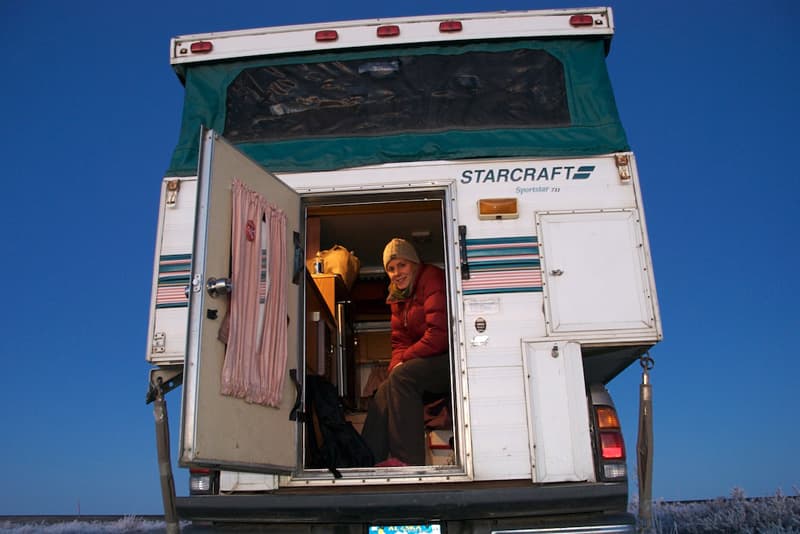 Shay likes September aurora hunting and, come January and February, I get to be a lone wolf.  And then she goes out again with me in April.  I can get her up to our cabin in the winter because we have a wood stove there.  She just doesn't have the same urge to freeze as I do.  It makes me feel extra alive to be out at thirty below.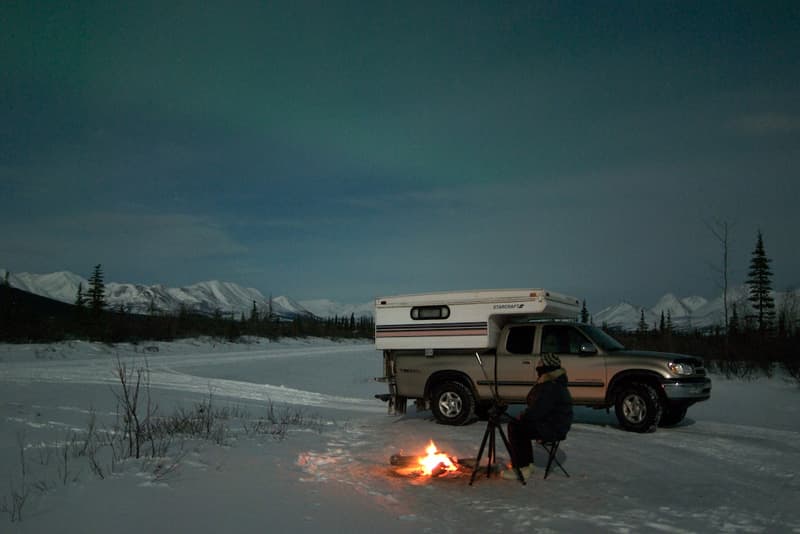 TCM: That's insanely cold.  Do you feel connected to the auroras or are they just a scientific phenomenon?
Todd: That's a good question, Gordon.  I have a scientific background with a Masters in Geology.  That was my ticket to Alaska.  My spiritual connection lies with mother nature and the northern lights.  It's an awe-inspiring combo punch.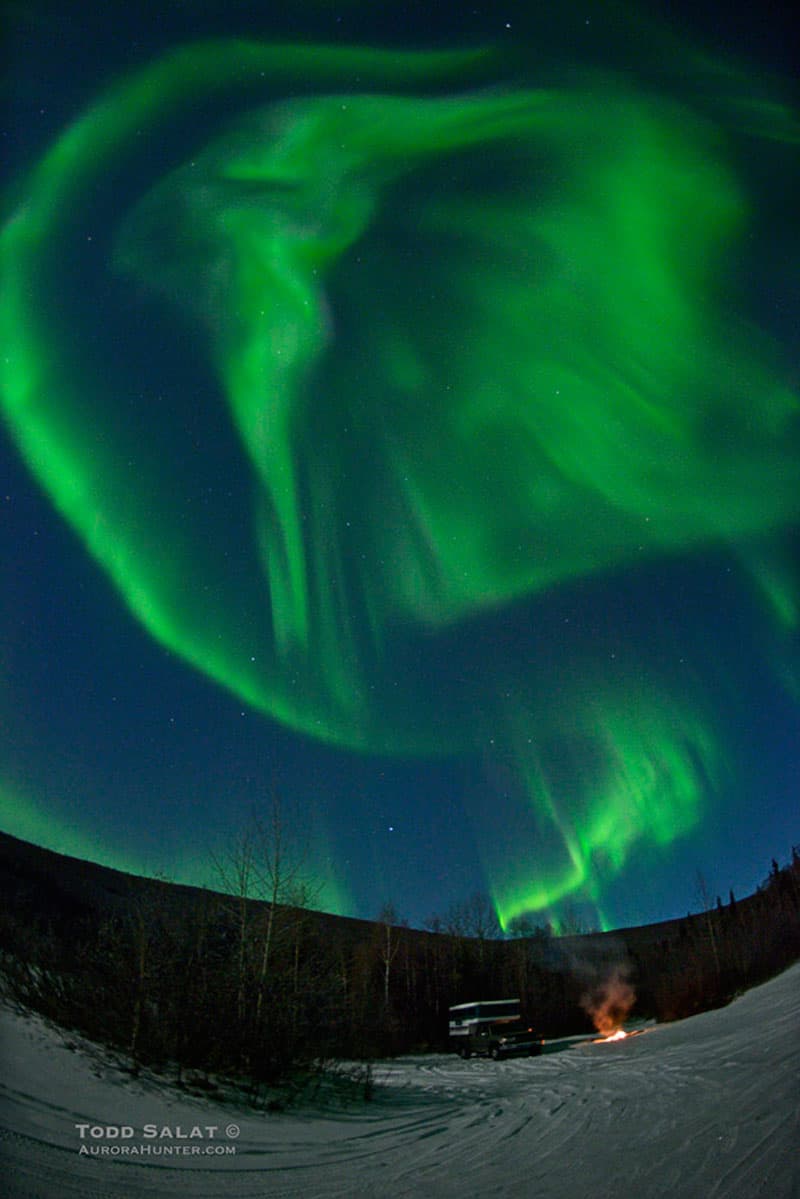 TCM: So it's personal?
Todd: Yes, it's amazing how personal it feels when you're out there.  I'll put you there…  It's January, four in the morning, and not a living soul is awake for hundreds of miles.  It feels like the aurora show is for you, and just for you.  There's a major connection.  The auroras are pulsating on top of you; green, pink, and purple.  It's unbelievable.  And there's always the feeling that you've earned it when it's really cold and late at night.