Here are 10 incredible truck camper restorations including a 1963 Sani-Cruiser, 1966 Avion C-10, 1971 American Road, 1972 Caveman, 1974 El Dorado, and more.  Get your tools out.  You're going to need them.

The colorful electrons on your screen can't possibly communicate the blood, sweat, and tears that go into a truck camper restoration project.  A laptop can't help you feel the disappointment of discovering yet more water damage behind the camper skin.  A smartphone can't help you fully appreciate the discomfort of working a 30-year old refrigerator inside of a compartment just big enough to hold it.
If you want to know what it's like to restore a truck camper, you have to put the laptop down, step away from the smartphone, and pickup some tools.  From the dozens of folks we've talked to over the years about such a project, you also need to clear your schedule, and apologize in advance to anyone who might want your attention in the near future.  Sorry honey, the camper needs me more.
So let's take a moment to raise our coffee mugs (or whatever you've got handy) in respect for those who have dared to take on such an enormous project.  It's hard enough to keep a modern truck camper caulked, sealed, and properly functioning.  Bringing back a camper that's likely been neglected for years is something that few of us are bold (or crazy) enough to tackle.  To those who are, we salute you!
Last week's Question of the Week was, "Is restoring a classic or vintage truck camper worth it?"
Jim and Cathy Holcomb
1963 Chevrolet Corvair Rampside
1963 Sani-Cruiser
We finished a full restoration of our 1963 Sani-Cruiser camper and 1963 Chevrolet Corvair Rampside truck in 2014 with a rebuilt interior and exterior like the original.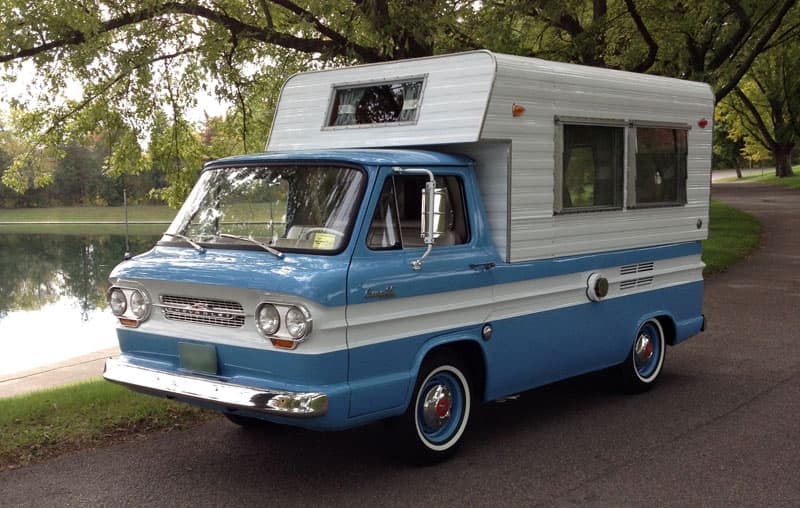 Above: Vintage Rampside truck camper driver's side
We purchased this rig back in the mid-1990s.  I believe this is a rare conversion from the Sani-Cruiser company in the early 1960s.
Sani-Cruiser was based in Carsonville, Michigan.  They built motorhomes, but I have found no record of Sani-Cruiser doing this type of conversion.  The camper top has their manufacturer's plate next to the entrance door.
The camper interior is all birch with six coats of amber shellac.  All of the original appliances have been restored.  The camper is fully self-contained with a refrigerator, stove, sink, and a built-in toilet and holding tank.  Although the truck and camper were manufactured separately and then installed, the camper is not detachable.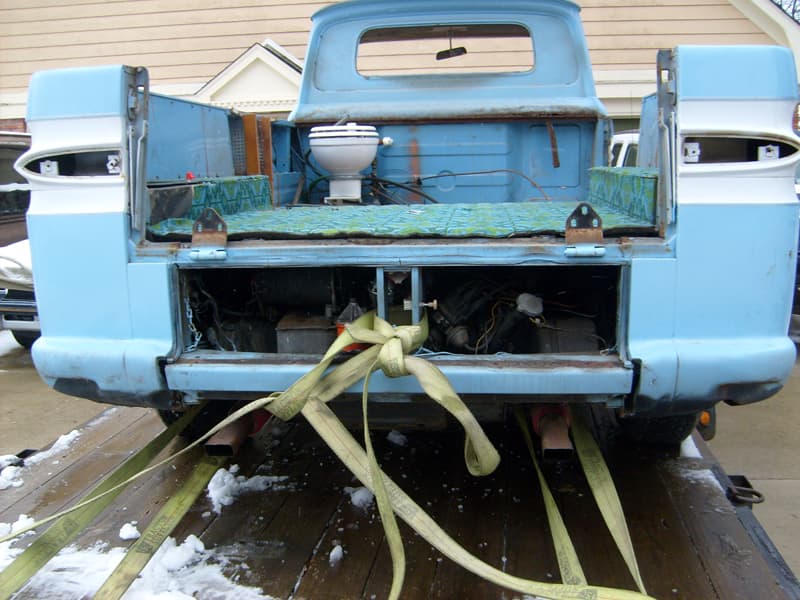 Above: This photograph was taken after the tear down and shows the toilet still in place.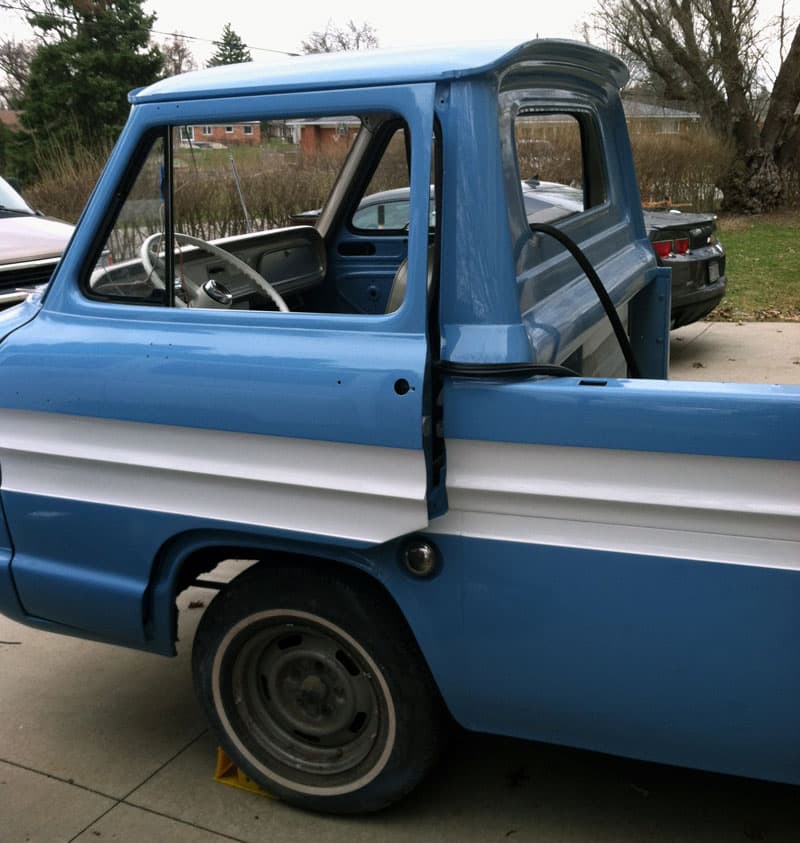 Above: Fresh from paint, the cab with all original colors.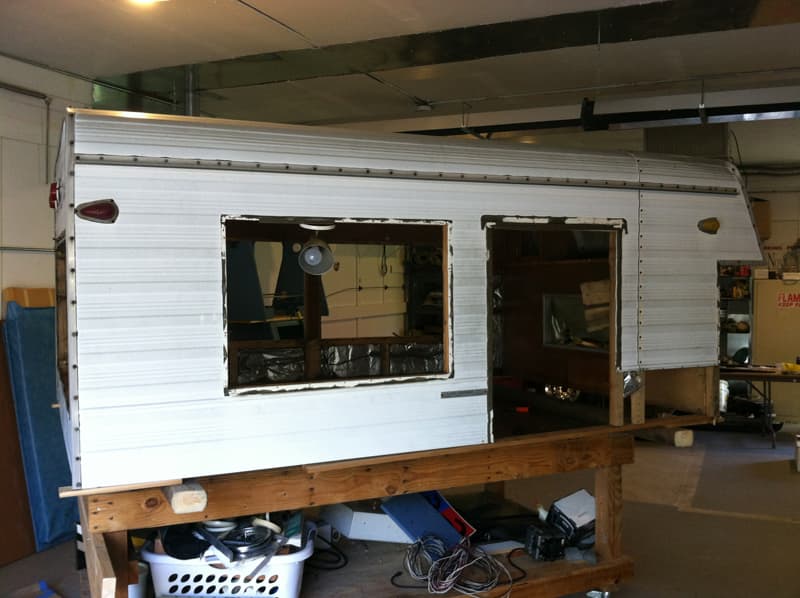 Above: The camper top prior to restoration.