Eighty-four years later, Mark and Amy Dyvig follow the same trip west at Mark's grandmother had in 1931.  They in their 1969 Avion.  She in her 1928 Model A Ford truck.

"On a bright sun shining morning in May, when everything seemed at its gayest, we bade farewell to the home folks and left for our journey westward.  Not knowing, fearing or caring just what was ahead of us, and not heeding the warnings of others, we proceeded onwards…"
These are the opening lines of my Grandmother's journal to record her 1931 adventure westward to the Pacific Coast.  Martha "Marty" Dyvig, a 27 year old one-room school teacher from South Dakota whose grandparents came across the plains to settle in South Dakota in 1866, was going on an adventure.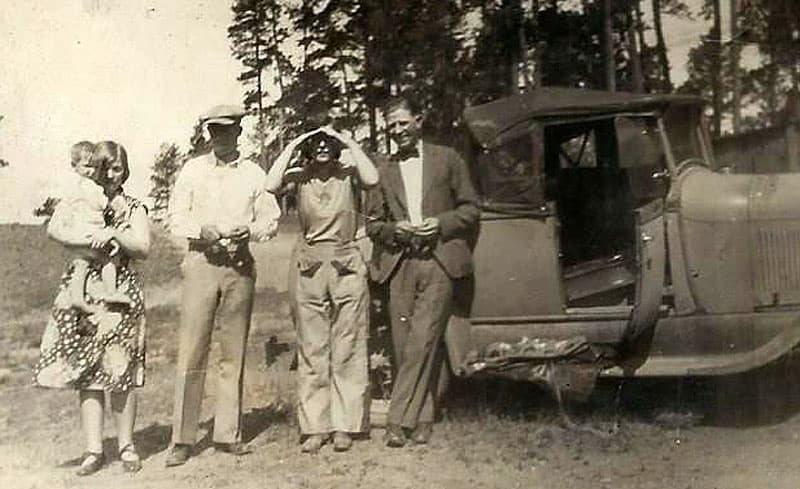 Marty would travel with another school teacher named Vera Taylor, and no amount of warnings could stop the two from their westward sojourn to see the Pacific Coast and to visit Vera's folks in Oregon.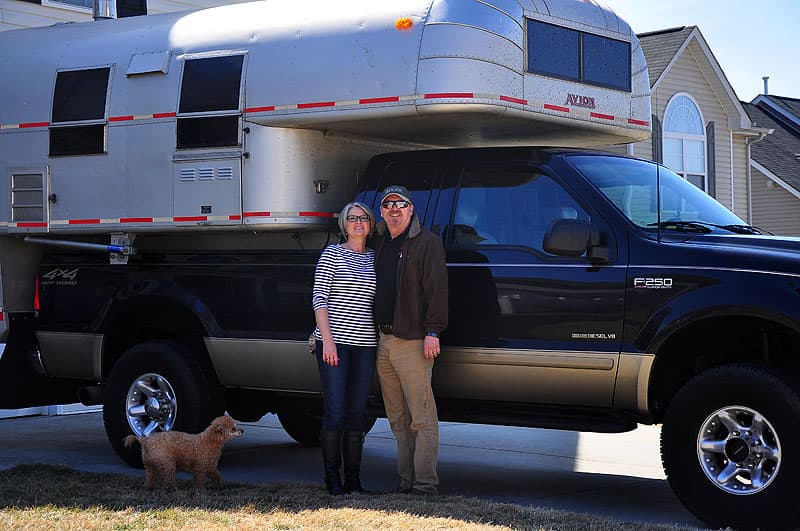 Above: Amy and Mark starting out in 2015
Eighty-four years and three days later, Amy and I left Mooresville, North Carolina on our amazing journey in the footsteps of an amazing woman.  Our truck is a 2001 Ford F250 Super Duty.
Our camper a 1969 Avion C-11 truck camper we named, "Serenity".  Our Avion is pretty much original, including the foam mattress and cover.  We find out along our 8,926-mile journey that she is just perfect for us.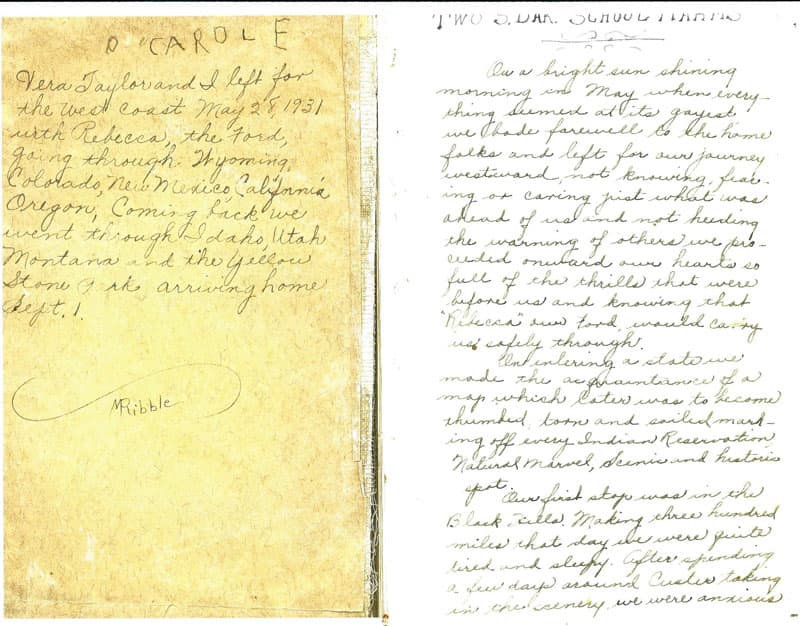 "1 June 2015, 0600 – wake up and by 0745 we are on the road north and west to South Dakota to start following Grandma…"
Grandma started out from Gettysburg, South Dakota.  She and Vera traveled in a 1928 Ford Model A which she named "Rebecca".  Her first stop from Gettysburg was the Black Hills.  "Our first stop was in the Black Hills, making 300 miles that day…"  Based on estimated time and known distance, Marty and Vera were traveling at a blazing speed of 35 to 40 miles per hour.
This was probably typical of the speed at that period in time.  Grandma had no radio, no air-conditioning or any other electronic device kids have today.  They had only the grandiose views and their own imagination to keep them company.  All of their roads were two-lane and either gravel, dirt, or asphalt and, as indicated by her journal, Vera became very adept at fixing flat tires.  Amy and I did slow down to 35 to 40 miles per hour while taking Route 66 through Arizona.  We can't imagine 9,000 miles this way.
Amy and I traveled to the Black Hills via the black ribbon known as Interstate 90, but most of our trip was done with back road two-lane highways as much as possible.  After 35 years in the Army hurrying to get places, I had to work on slowing down.  I needed to enjoy the journey as well as the destination.
Grandma's first photo was taken at Roosevelt Lodge at Sylvan Lake, just inside Custer State Park.  The photo is of Vera and Marty standing on the dam at the back side of the lake.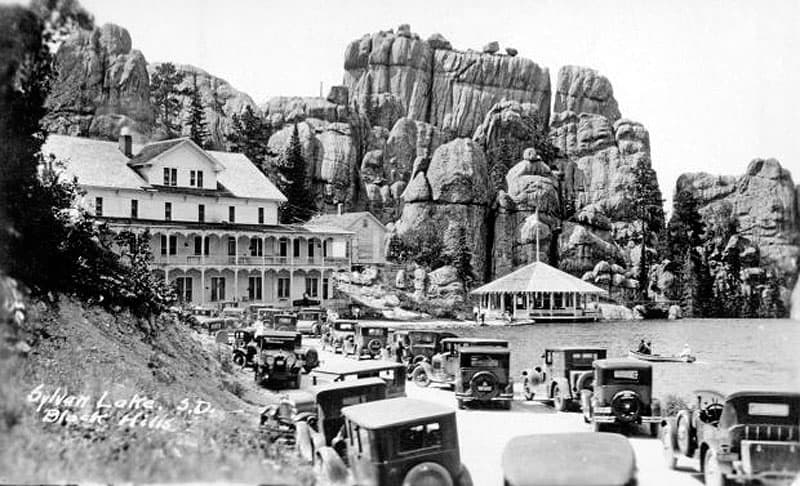 The photo above is what the lodge looked like when they were there prior to it burning down.  Notice they are both in dresses, having just eaten lunch at the lodge.  Respectable clothing was expected and worn in 1931.
"It wasn't long before we were speeding along in Wyoming on Trail 85, trying to keep up with the jackrabbits, and getting our first glimpse of an oil well and our first view of sage brush country."
I can agree with Grandma; eastern Wyoming is cattle country.  The open plains are beautiful.  The prairie was lush and green with a speckle of color from the wild flowers waiting for the thunderstorm rolling in from the southwest.