You have five full days (a mere 120-hours) to choose exactly 10 calendar photos and vote.  Netflix can wait.  Spot can hold it.  Peep, pick and vote now.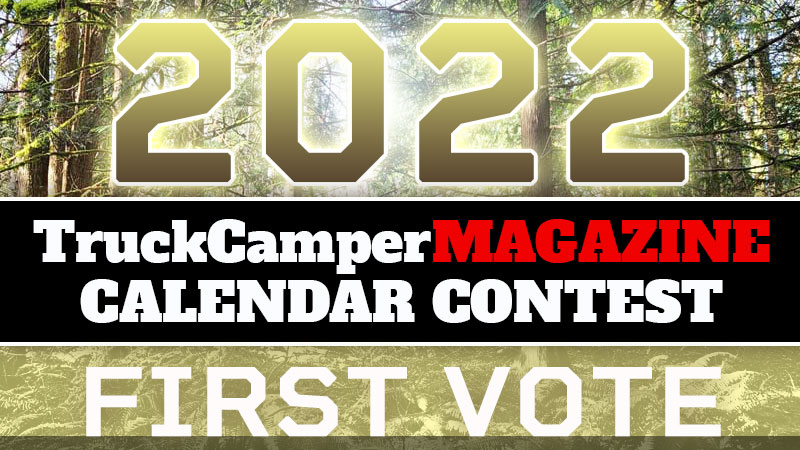 Welcome to the 2022 Truck Camper Magazine Calendar Contest vote.  Calendar voting begins right now and ends on Wednesday, October 27th at 11:59pm PST.
The first vote is now over.  The final vote begins Friday, October 29th.
For this first round, you can pick up to 10-photos.  From this first vote, 24-finalists will be determined.  Then we'll hold a finalist vote next week to determine the 13-winners (12-months plus the cover).
TO SEE THE CONTEST PHOTOS, CLICK ON THE LINKS BELOW:
PART 1 – PART 2 – PART 3 – PART 4 – PART 5
The 24-finalists will be announced Friday, October 29th.  Then, the final vote will begin.
Important: Cancel all scheduled meetings and tell your secretary to hold calls, emails and bicycle messengers; unless they bring pizza.  Then let them through.  No bathroom breaks of any numerical value until the 10th picture has been picked.  Voting must be your #1 priority!