The 2020 calendar vote starts today!  You have five days to pick your 10 favorite photos from 660 entries.  Shut the camper door and cancel your meetings.  You have some serious picture pickin' to do!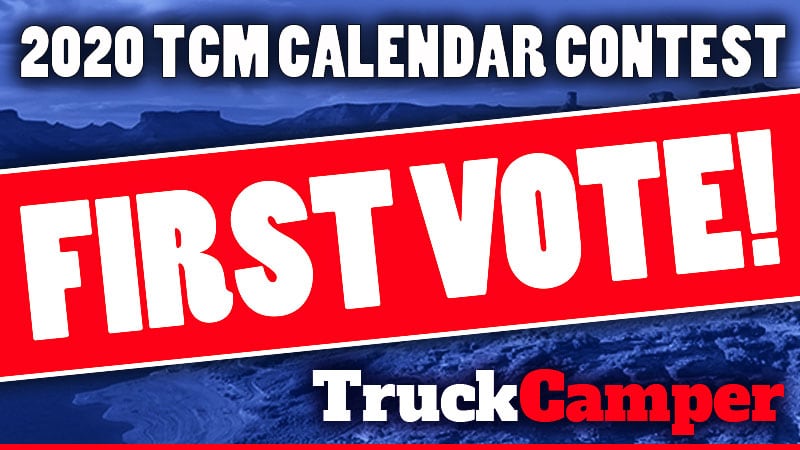 Welcome to the 2020 Truck Camper Magazine Calendar Contest vote.  Calendar voting begins right now and ends this Wednesday, October 30th at 11:59pm PST.
The first vote is now complete.  The 24 finalists will be announced tomorrow, November 1, 2019.
For this first round you can pick up to 10 photos.  From this first vote, 24-finalists will be determined.  Then we'll hold a finalist vote next week to determine the 13-winners (12-months plus the cover).
TO SEE THE CONTEST PHOTOS, CLICK ON THE LINKS:
PART 1 – PART 2 – PART 3 – PART 4 – PART 5 – PART 6 – PART 7
The 24-finalists will be announced Friday, November 1st.  Then, the final vote will begin.   It's getting exciting!