Fifty-three readers give their opinions about the grills they use for camping.  From charcoal to propane to electric grills, readers share their grill experiences.
To see the top grills readers have chosen, take a look at "The Best Portable Grills For RVs and Camping".  If you want more detailed responses from fellow campers, continue reading.
Let's dive into the TCM reader camping grill reviews.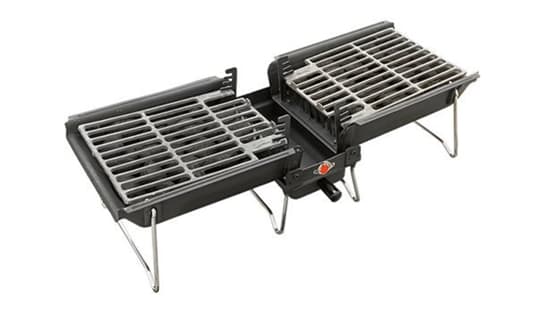 "We have a Coleman All-In-One Propane Deluxe Cooking System.  We use one pound propane bottles.  It works great and we like it very much." – John and Cathy Strasser, 2012 Chevrolet 2500HD, 2012 Lance 855S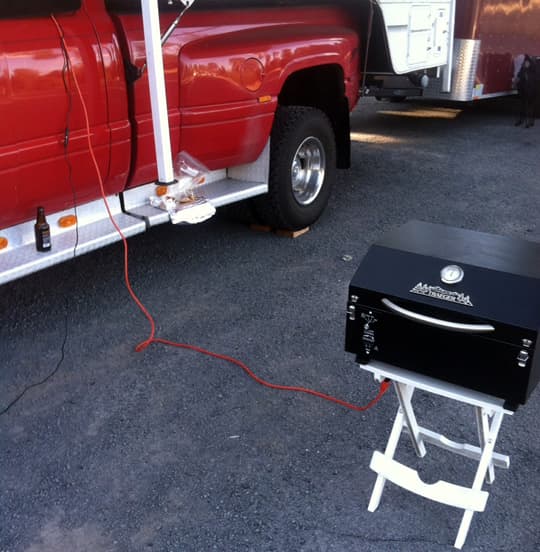 "I have a Traeger tailgater grill.  Propane?  What propane?  The Traeger uses a pellet system and the taste is so much better than any gas grill I have tried.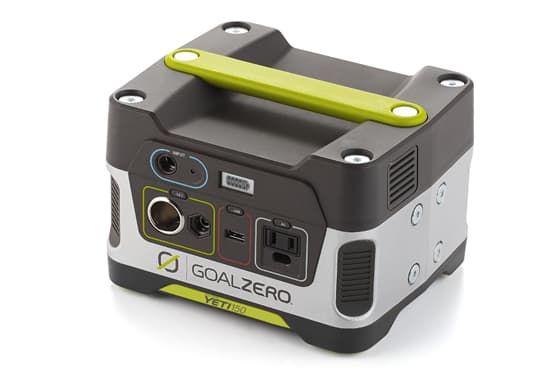 I power it either with my 1000 watt Honda or with a Goal Zero Yeti battery pack.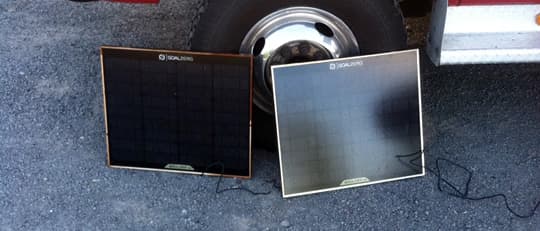 The grill uses most of its power at start up, but once the pellets have caught fire, the power is only needed for the auger and fan.  My battery pack has roughly 1,400 watts and is recharged with either my generator or with solar panels." – Ken Lindhorst, 1998 Dodge 3500, 2002 Arctic Fox 1150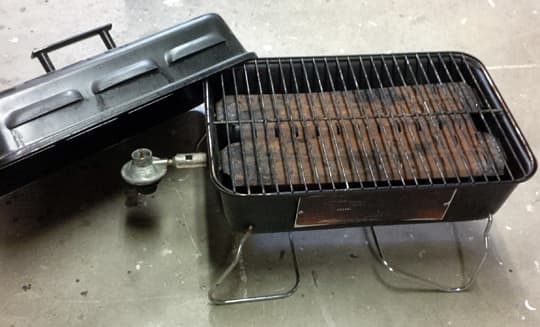 "We simply use a small compact hibachi which can either use the large propane bottles or the small disposable ones.  It works great for roadside picnics or grilling up a steak for dinner at camp." – Shawn Hartman, 2004 Chevy, older 80s model Travel Mate
"We have a Weber Q-1000 (Baby Q).  A five pound propane bottle is stored in an outside compartment.  We have had several BBQ grills in the past, but the cast iron grill on the Weber cooks evenly when food is placed anywhere on the grill!" – Stafford Miller, 1999 Ford F350, 1997 Lance Legend 900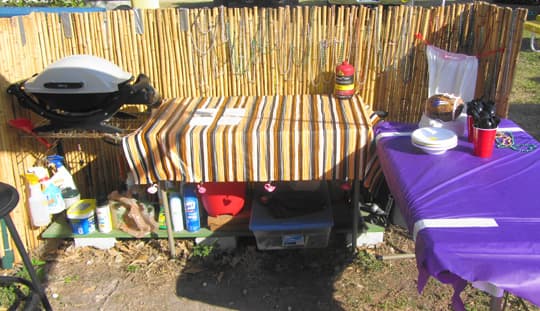 "I have a Weber Q-1000 (Baby Q) with a one pound Colman cylinder.  Two other grills were purchased prior to the Weber.  This barbecue grill also has the grill option for cooking bacon and eggs in the morning.  The grill itself can handle fish, steaks, kabobs, or brats.  The grill works well on a picnic table or a RV portable table.  Do I like the grill? You betcha, Kemo Sabe." – Paul Foster, 2005 Ford F250, 2008 Lance 845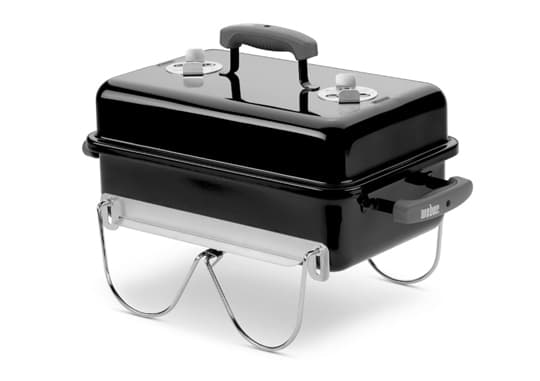 "I use a propane grill at home because I'm always in a hurry.  However, when we camp, I don't like to rush and I prefer charcoal.  So I ordered a Weber Go-Anywhere charcoal grill.  It's rectangular in shape and the legs fold up to hold the lid in place.  It's very easy to store in my camper." – Bruce Baker, 1997 Suburban 2500, 2013 Flagstaff Super Lite (not a truck camper)
"Our Coleman Road Trip was used to connect to our camper's 20-pound tank, but now we just use bottles for the convenience of not being connected to the camper.  I love the grill and all options available for it." – Ray Pawelczak, 2003 Ford F-250, Lance 835