Truck Camper Magazine reviews a 2019 Bigfoot 25C9.4SB, a hard-side, non-slide, wet bath short bed truck camper.  Does putting quality before profit result in a better truck camper design?

Five years ago we interviewed a fellow truck camper who actively searched for Bigfoot – not the camper mind you, but the legendary creature.  In his research materials he had grainy photographs, enormous plaster foot castings, and other suspected artifacts from the infamous "Wildman".  Needless to say, there is no shortage of characters in our midst.  Count me among them.
Speaking of Sasquatch, I have also become something of a Bigfoot hunter.  Now I'm not seeking a hairy ape-man sighting, but rather a close encounter of the clamshell fiberglass kind.
Bigfoot Industries is not a high volume manufacturer.   Management and production is focused on quality, not quantity.  When we toured the Armstrong, British Columbia factory, the Bigfoot team was producing just two units a week.
All this means is if you want to see a Bigfoot you might have to chase one down.  This doesn't require collecting plaster castings or deciphering the Patterson-Gimlin film, it might require driving a considerable distance to the closest Bigfoot dealer.  Or you could go right to the source – like we did.
When we arrived at Bigfoot RV, a 2019 Bigfoot 25C9.4SB was sitting next to the production line ready to be shipped.  Another model was nearly finished but would not be completed in time for our schedule.  In the end, there was no eeny-meeny-miny-moe.  The Bigfoot we reviewed was the one that was done.
2019 Bigfoot 25C9.4SB Review
I photographed this camper after completing a multi-day unrestricted and exhaustive tour throughout the Bigfoot production complex.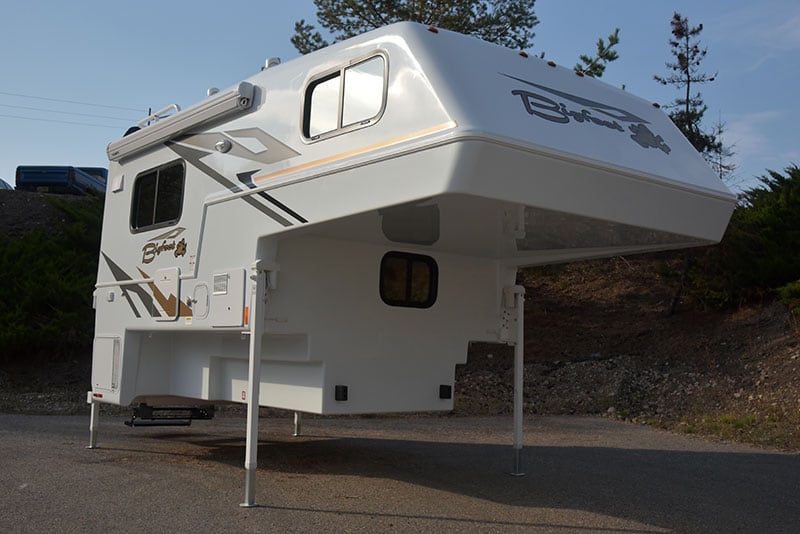 As I wrote for the resulting Bigfoot RV factory tour article, I was very impressed with the Bigfoot team's dedication to quality.  Quality is deeply rooted in the culture at Bigfoot, perhaps in a way we have never really seen before.  Bigfoot RV truly puts quality before profit.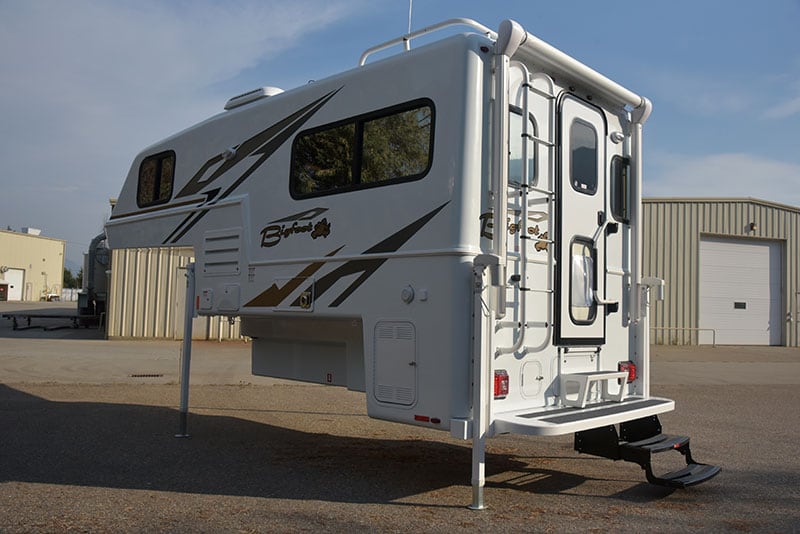 Of course none of that matters if the final product isn't right.  Our Bigfoot factory experience can inform our review, but we must critique the camper before us.  After all, dedication to quality doesn't necessarily make the product perfect.  And with that analytical hat firmly affixed, let's dig in.
Floor Plan Evaluation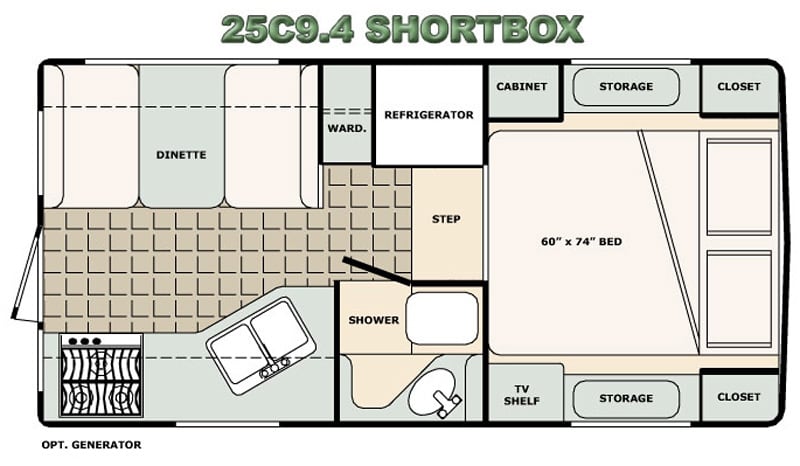 We disconnect our camper's battery whenever we're storing our camper for more than a day or two.  Once disconnected, our solar panels keep the batteries charged up and ready to go on our next adventure.  Simply switch off the battery disconnect, and roll.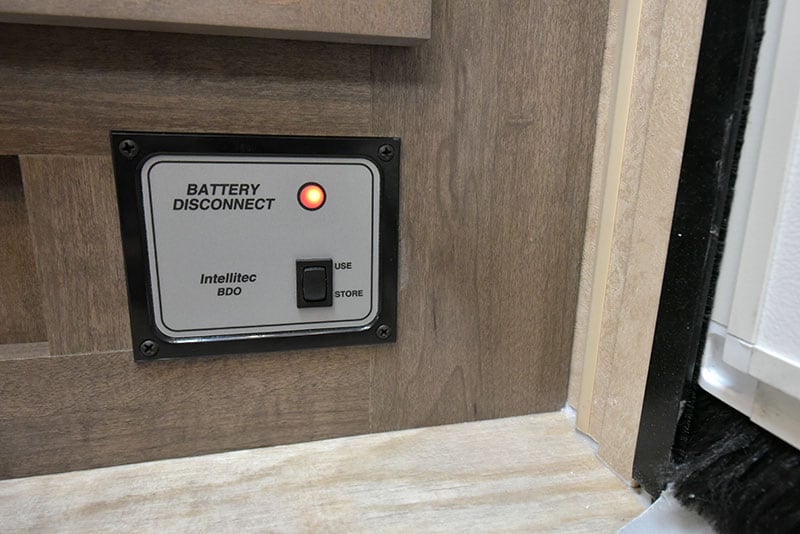 For the 9.4SB, Bigfoot has conveniently located the battery disconnect switch immediately inside the entry door.  Just open the door, reach in a few inches and press the Intellitec battery disconnect to USE (batteries connected) or STORE (batteries disconnected).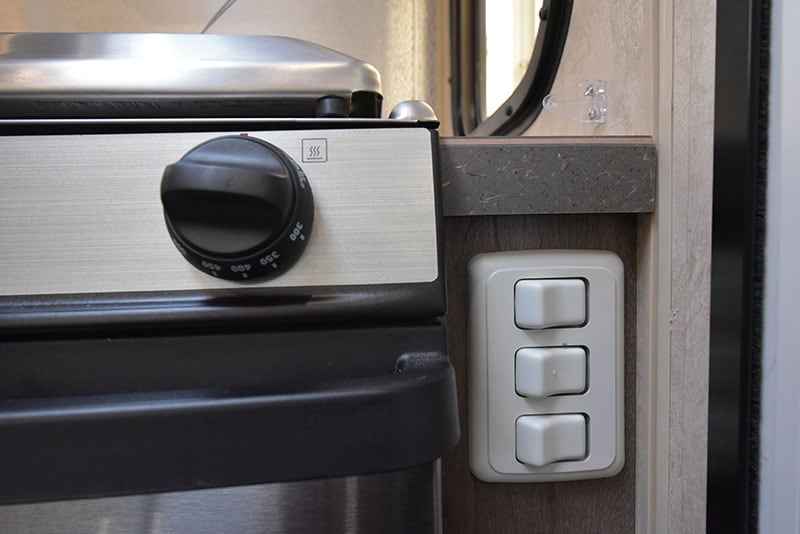 Above the battery disconnect are three white switches that turn on the interior lights.  The location of these light switches is perfect, but we would always prefer to see labeled switches.  Will Bigfoot owners quickly learn what these switches operate?  Of course.