As stated in our Frequently Asked Questions, Truck Camper Magazine reviews are wholly independent and posted without notice or review by the industry until publication.
However, the manufacturers are invited to submit a manufacturer's response to be immediately published, without edit, the following publishing date.
Grant Bilodeau, President of Bigfoot Industries, submitted the following manufacturer's response to the Bigfoot 25C10.4 Review.
Bigfoot Industries' Response:
Water Heater Switch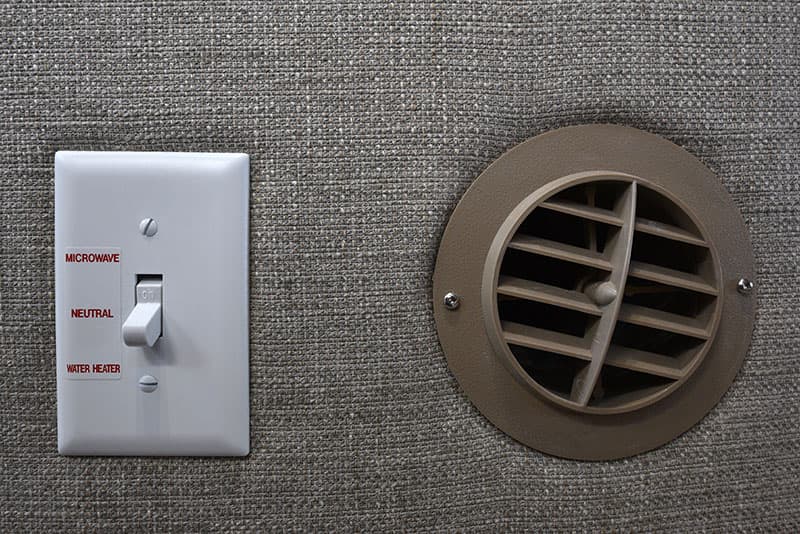 That switch for the water heater is a safety code requirement based on how many circuits you can have in a 30 amp converter.  The switch allows us to install the water heater and microwave with the 30-amp main.  With the switch, people can pick either the microwave or the water heater.
Center of Gravity Stickers on Bigfoot Campers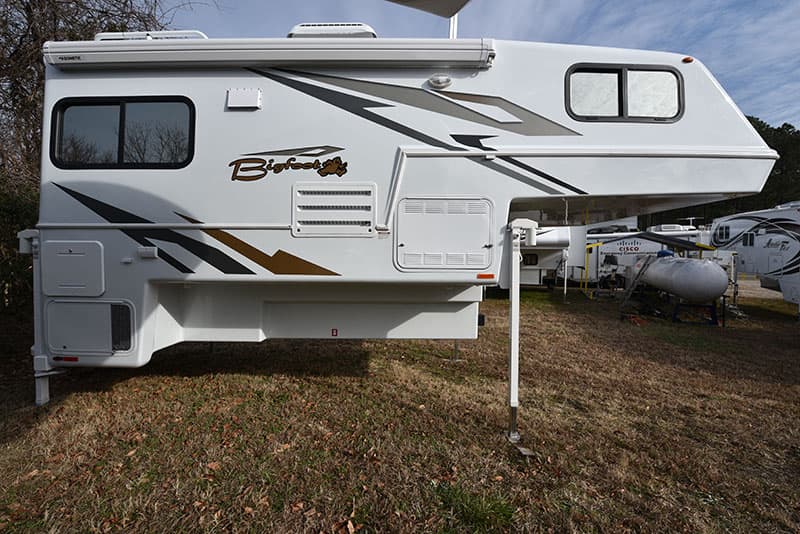 As far as the center of gravity sticker goes, it's another decal. Customers only need to know one time where the center of gravity lands on their truck.  Once they've figured it out, they're good.
Dinette Cushions Into Bed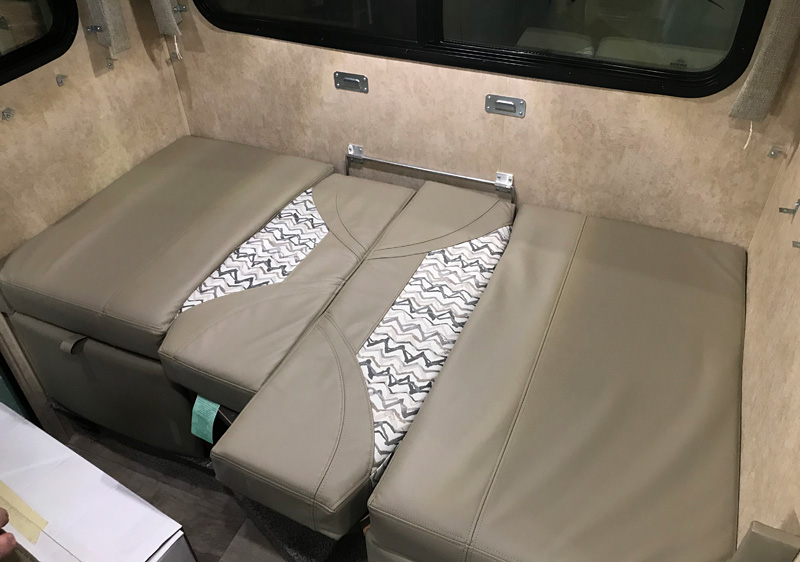 The way I make the dinette into a bed is to take the cushions and put the side bases down, then the two backs in the center, make it like a teepee, and then push it down to collapse the cushions into a bed.  We have a 25C10.4 coming down the production line now, so I will check to make sure this works.
Outlet Locations: 110-volt, 12-volt, and USB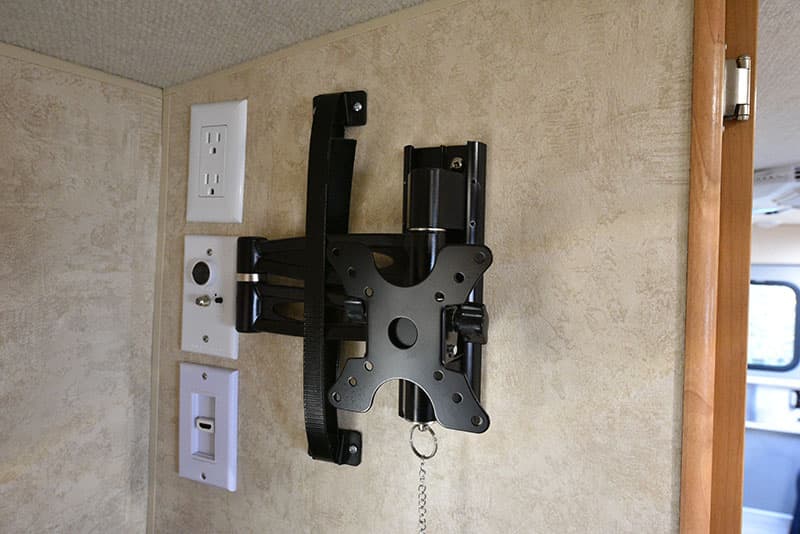 There's a 110-outlet and double USB outlet in the dinette area.  It's located under where the stereo is installed.  The outlets are not shown in the pictures because you need to be sitting in the dinette and look up towards the cabinet to see them.
We don't locate these outlets under the dinette because they would be more difficult to access.  With the outlets above the dinette, the wires hang nicely on the table.
There's a 110-volt and 12-volt outlet in the cabover where the television mount is located.  I have added additional outlets in the cabover for customers who use CPAP machines.
Bigfoot is unique in that we are able to help people to personalize their campers a little.  We can do little modifications for people.
Roof Sealant