Truck Camper Magazine reviews a 2019 Alaskan 8.5FD hard-side pop-up truck camper for long or short bed trucks.  Can a design founded in the early 1950s still compete today?

Click here to read Alaskan's response to this review.
There is some delicious irony in the fact that one of the most versatile RVs on the planet also happens to be one of the oldest designs on the road.
Alaskan Campers are designed and manufactured much the way they were 65-plus years ago – back when Chevy 3100s and Ford F100s rolled the roads.  And yet Alaskans offer a unique and compelling feature that no other truck camper on earth does; a 100-percent hard-side pop-up.
Want the fuel economy, low center of gravity, and phenomenal off-road capabilities of a pop-up truck camper together with the unbeatable climate and exterior noise seal of a hard side?  You've got one choice; an Alaskan Camper.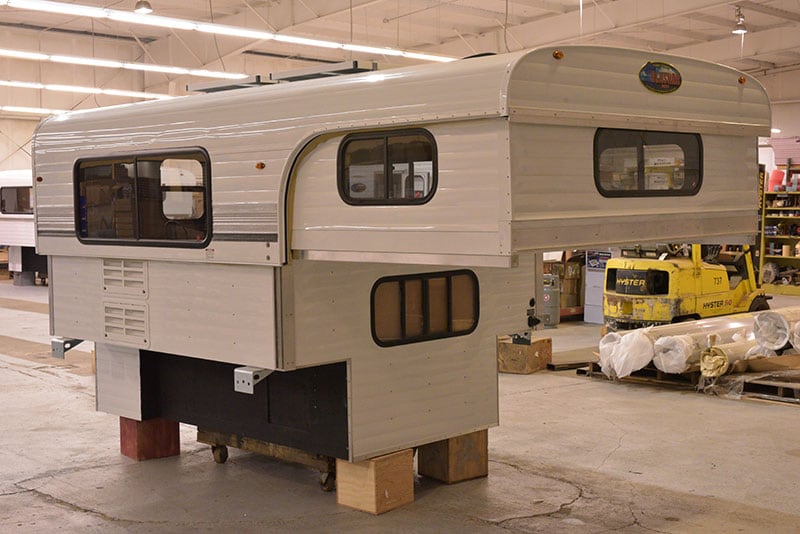 Like most jack-of-all-trade products, the Alaskan does have some important compromises.  As pop-up campers go, they are not the lightest, most aerodynamic, or most cost effective choice.
As hard-side campers go, they lack the holding tank capacity, slide-out opportunities, or bathroom amenities that are so popular in that category.  Oh, you want a sofa camper?  Hold that thought…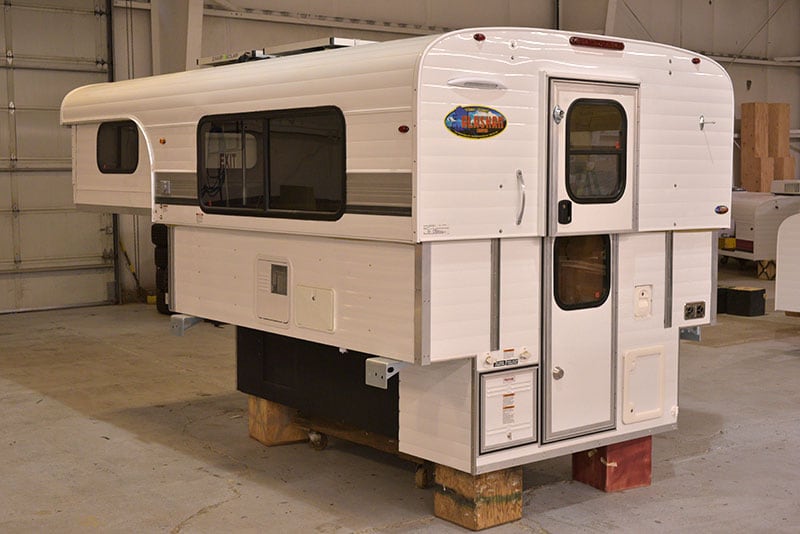 So what makes Alaskan Campers a multi-generational survivor; still holding its lit torch while so many contenders have long since been extinguished?  Did we mention the hard-side pop-up?  That's the ticket, but there are other important features that take Alaskan Campers from, "That's interesting" to, "Where do I send the check?"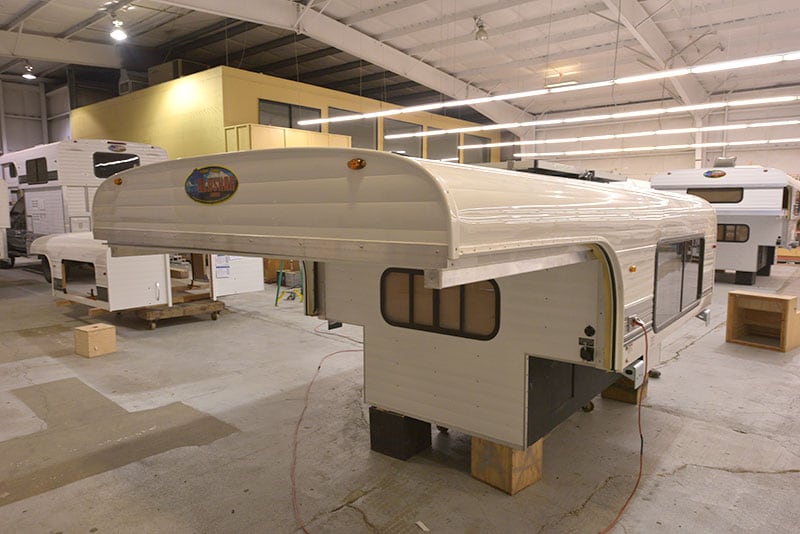 Check That Nostalgia At The Door
This is not a love story or a romantic history lesson.  This is a Truck Camper Magazine review.  The past must inform the present, but that doesn't mean the Alaskan 8.5FD gets a sentimental pass.
Under bright lights and a scrutinizing microscope, is the Alaskan 8.5FD still competitive?  If this camper and concept were introduced in 2019, would it still impress and sell?  Push up your Warby Parkers and dig in your Doc Martins.  Let's find out.
Floor Plan Evaluation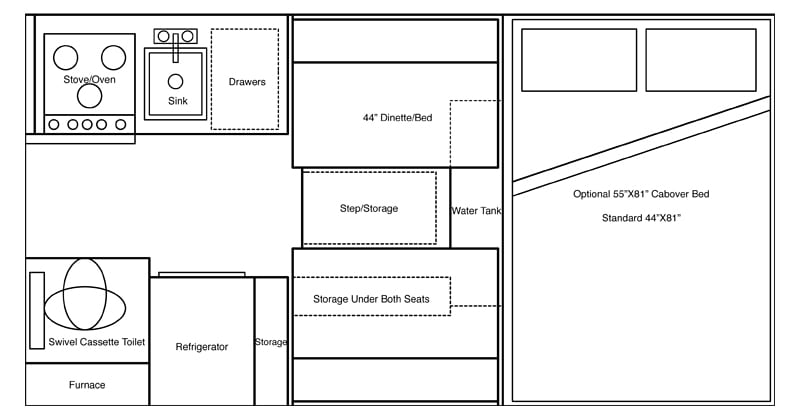 Alaskan Campers are hand-built by a small team of craftsman in Winlock, Washington.  Each team member has a station where they specialize in one facet of Alaskan Camper production.  There's no production line and no on-site CNC equipment.  It's old-school front door to bay door.
One limitation of this approach is capacity.  By choosing quality over quantity, Alaskan Campers limits itself to a production that numbers less than 100 units per year.  These units are 100-percent ordered and delivered factory direct.  If you want to see a brand new Alaskan Camper in person, your Uncle Marvin had better just taken ownership of one, or you're heading to Winlock.
We make this point because it dictates what Alaskan Campers we can review, and when we can review them.  Essentially we review whatever Alaskan might be available at the factory, when we're there.  In this case we found a 2019 Alaskan 8.5FD waiting for customer pickup.  Batter up!