Four experienced truck campers reveal a list of must-see roads, trails, and attractions in and around Alabama Hills in California.  Don't miss the photography.

You might do a double take when you see the spectacular vistas of Alabama Hills.  Located in Inyo County, California, the rock formations, ranges, and hills have been used for decades as backdrops for television and movie productions including The Lone Ranger, Bonanza, How the West Was Won, Tremors, Star Trek Generations, Gladiator, Iron Man, and Transformers: Revenge of the Fallen.
It's no wonder that the Alabama Hills have also been the background for a good number of Truck Camper Magazine Calendar winning photographs.  This is not to say that we're even remotely tired of seeing this stunning scenery adorn our monthly eye candy.  In fact, we're secretly hoping this article inspires a few more jaw dropping calendar entries.
Speaking of inspiration, we contacted four Truck Camper Magazine readers who, through their photography, revealed their affinity for the Alabama Hills and the surrounding area.  These folks have been there, done that, and now share their best advice on where to go, what to see, and how to score a campsite with a stunning – and possibly future calendar winning – view.
Peter Mason
2013 Ford F150
2010 Four Wheel Hawk
1. BLM Camping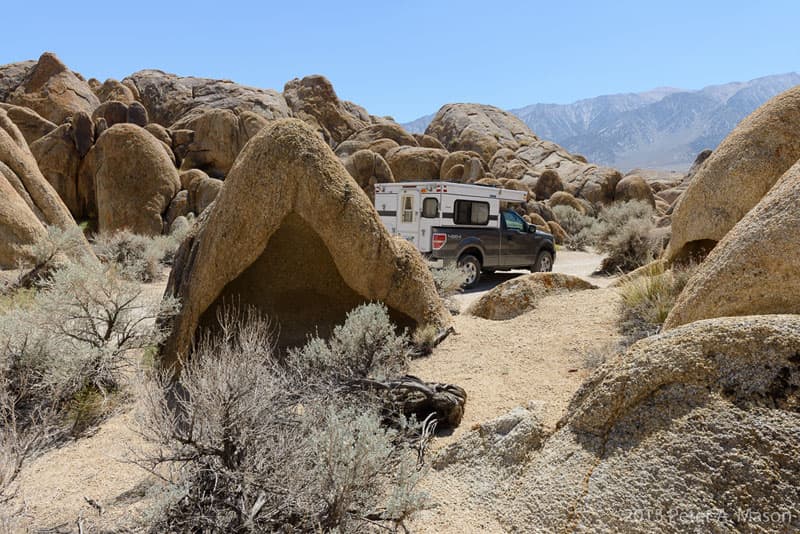 The Alabama Hills are managed by the Bureau of Land Management.  Camping is free and there are no formal campsites.  Note, there is no water, and no restroom facilities.  There are many unique camping spots, hidden in the rocks or out in the open.  Sometimes it can be quite windy, though.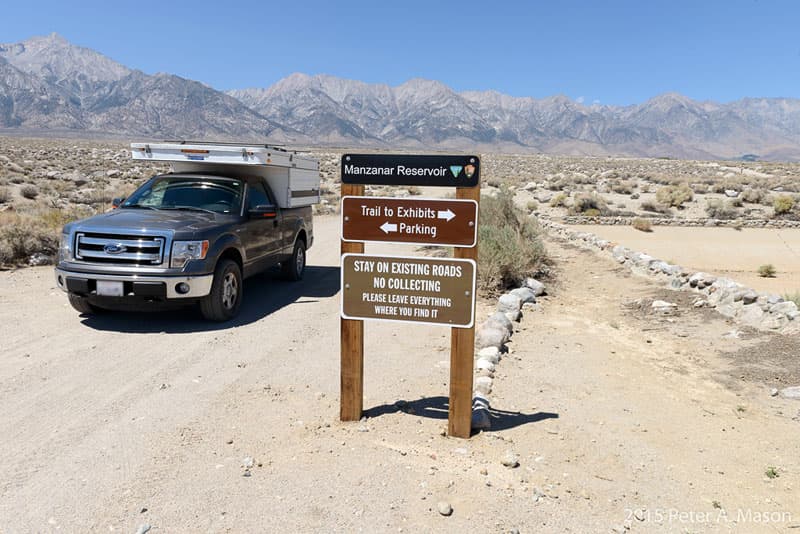 2. Climb Mt. Whitney With A Permit
The Eastern Sierras are filled with many great places to camp and hike.  If one likes challenges, and if you are lucky and get a permit, try climbing Mt. Whitney.  The trailhead is just down the road from the Alabama Hills.  The area is hot during the summer months.
3. Lone Pine Museum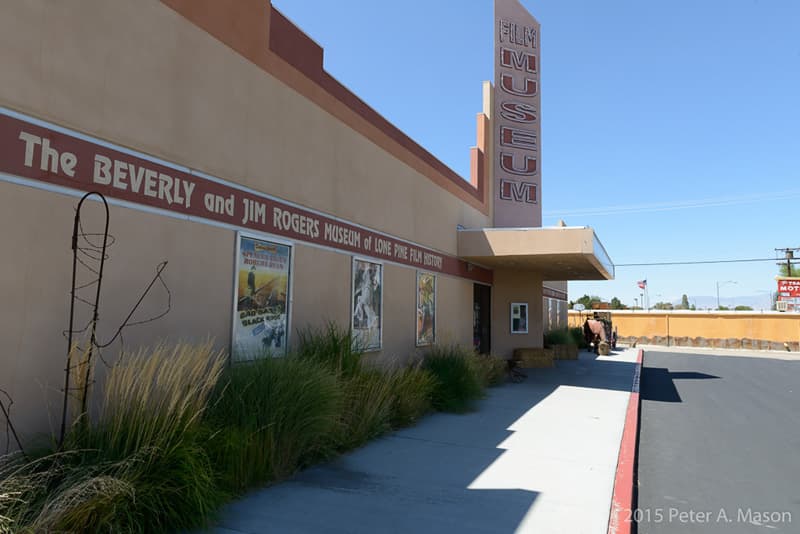 The Lone Pine Film Museum is a good place to stop before heading into the hills.  Here they tell the story of Hollywood and the Alabama Hills.  Many Westerns used these iconic hills for their backdrop.  There is a Western Film Festival in Lone Pine each October.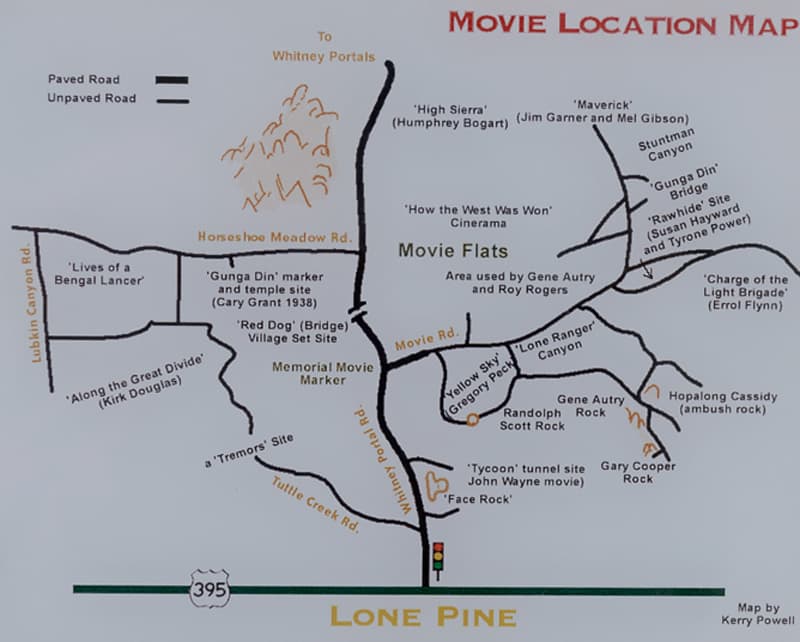 Nearby Restaurant:  Alabama Hills Cafe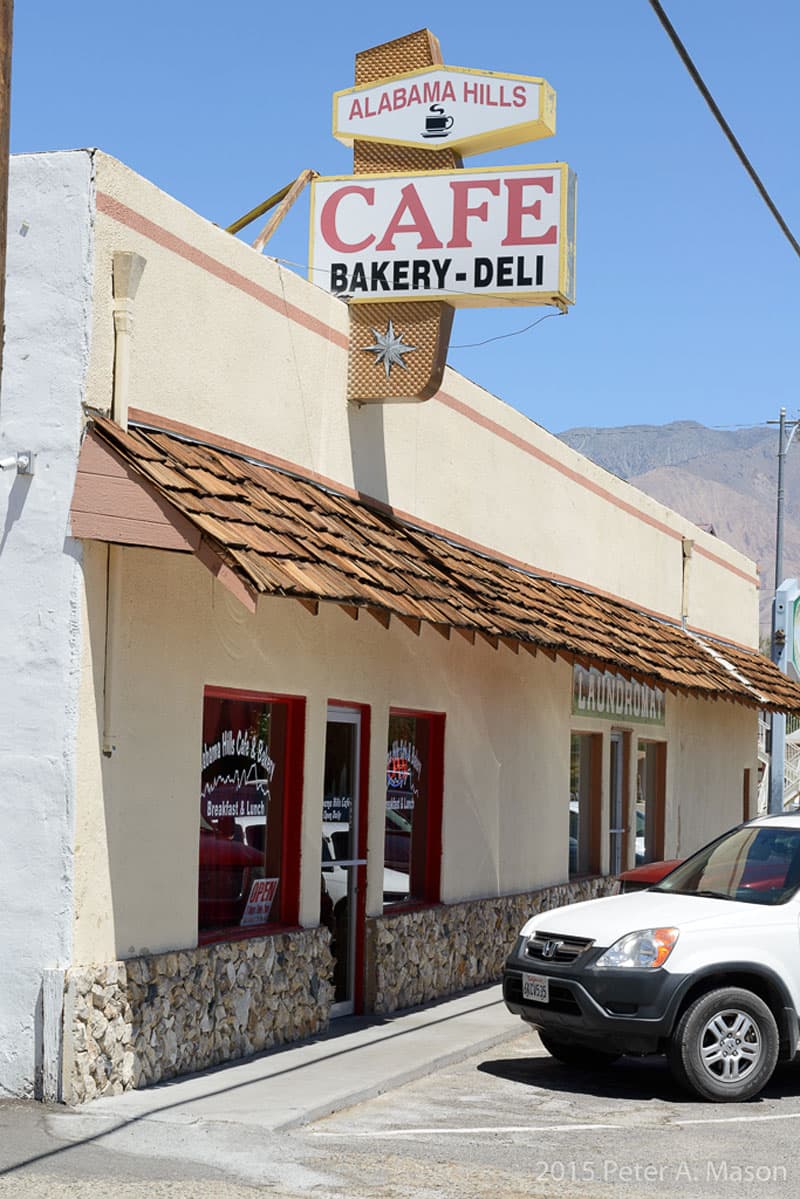 If you are hungry for a good breakfast or lunch, try the Alabama Hills Cafe.  It is just off Highway 395; 111 West Post Street.
Bob Meigs