With over 57.8-percent of the vote, Max Baute from Hartsville, Indiana has won the eighth Mod Squad Contest of 2020 with his discovered space that turned into three drawers modification.  Congratulations, Max!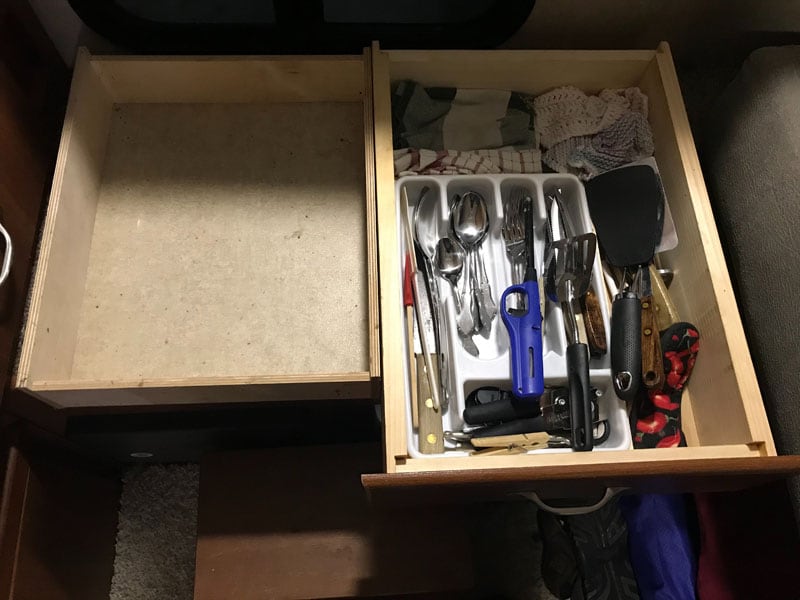 A Mod Squad T-shirt is being shipped to Max.  As September's winner, he is now eligible for the December finals when readers will pick the best of the Mod Squad winners to determine the 2020 Modder of the Year!  The Grand Prize is a $250 gift certificate to Lowes or Home Depot (or Canadian equivalent).
Scroll down below to see Max's winning modification (#3).
Enter your mods now!  Click here to enter TCM's Mod Squad contest.  You can enter as many mods as you want, at any time.  Good luck mod makers!
1. Safe Entry Mini-Deck Platform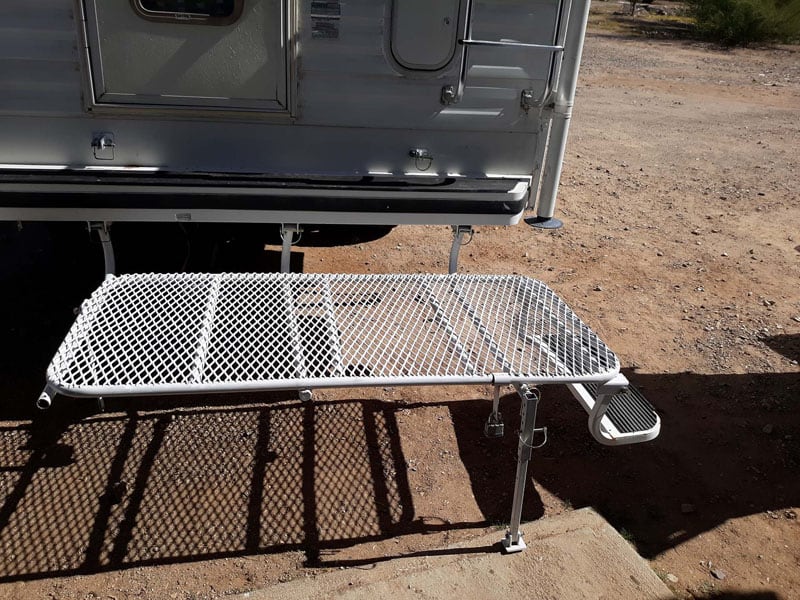 Bob Clark from Tucson, Arizona shares a safe entry mini-deck platform for his 2008 Chevy 2500 and 1994 Lance 480 rig.
2. Low Maintenance Camper Storage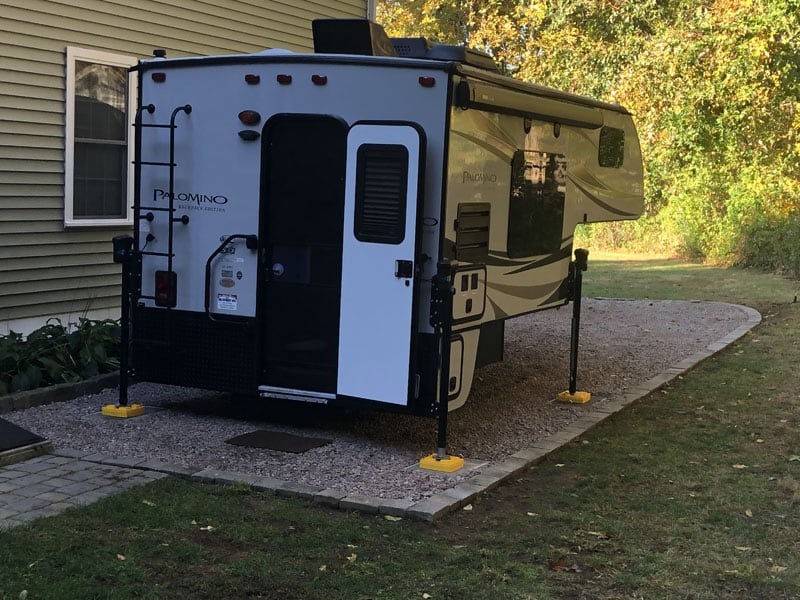 Mike Tavares from Mystic, Connecticut shares his low maintenance camper storage area for his 2015 GMC Sierra 2500HD and 2019 Palomino HS-8801 rig.
3. Discovered Space Turned Into Three Drawers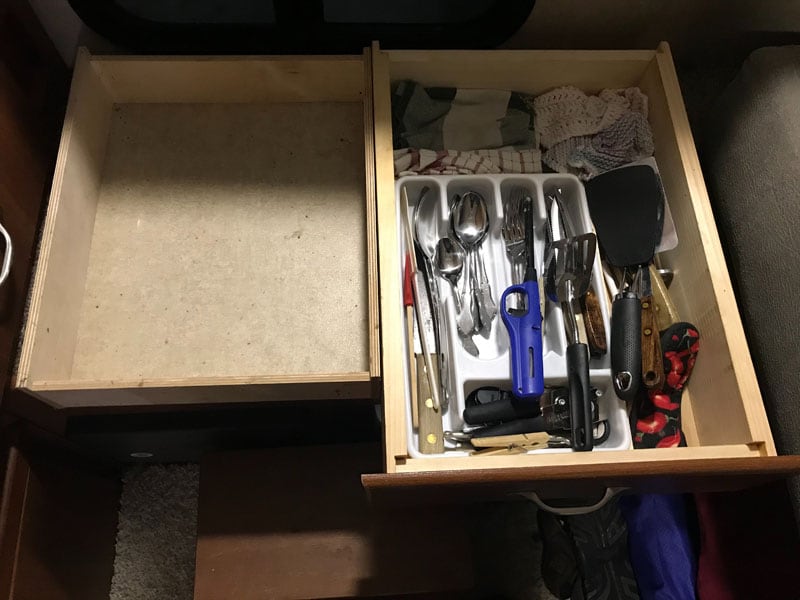 Max Baute from Hartsville, Indiana shares his discovered space that turned into three drawers modification in his 2016 Chevy Silverado 2500 and 2017 Travel Lite 960 RX rig.
4. Teak and Mahogany Kitchen Makeover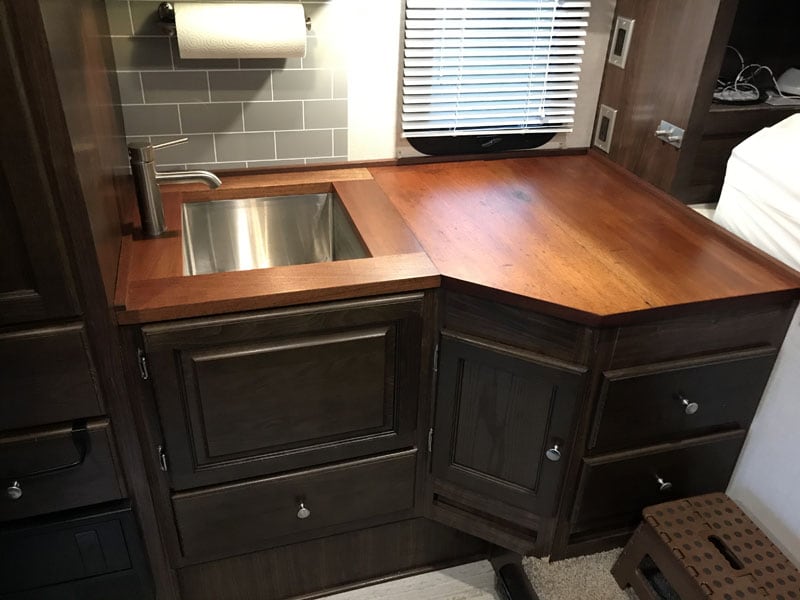 Phil Brockmeter from Jarrettsville, Maryland shares his teak and mahogany kitchen makeover on his 2017 Ford F250 and 2020 Palomino HS-2901 rig.
5. Portable Solar Suitcase From Original Panels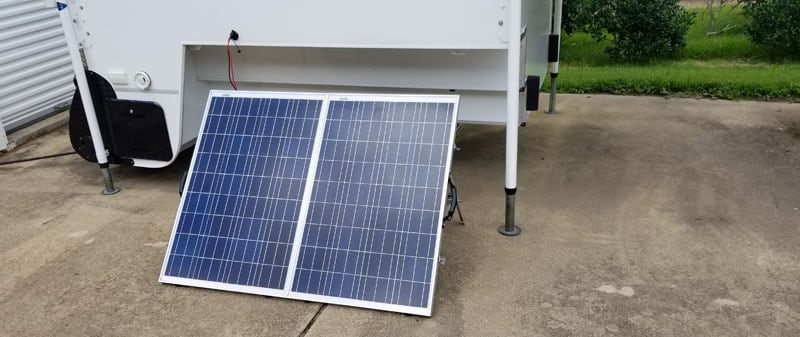 David Romero from Shreveport, Louisiana shares his portable solar suitcase from original OEM panels for his 2017 Ram 2500 and 2017 Cirrus 820 rig.
6. Adding A Barnyard Door To The Bathroom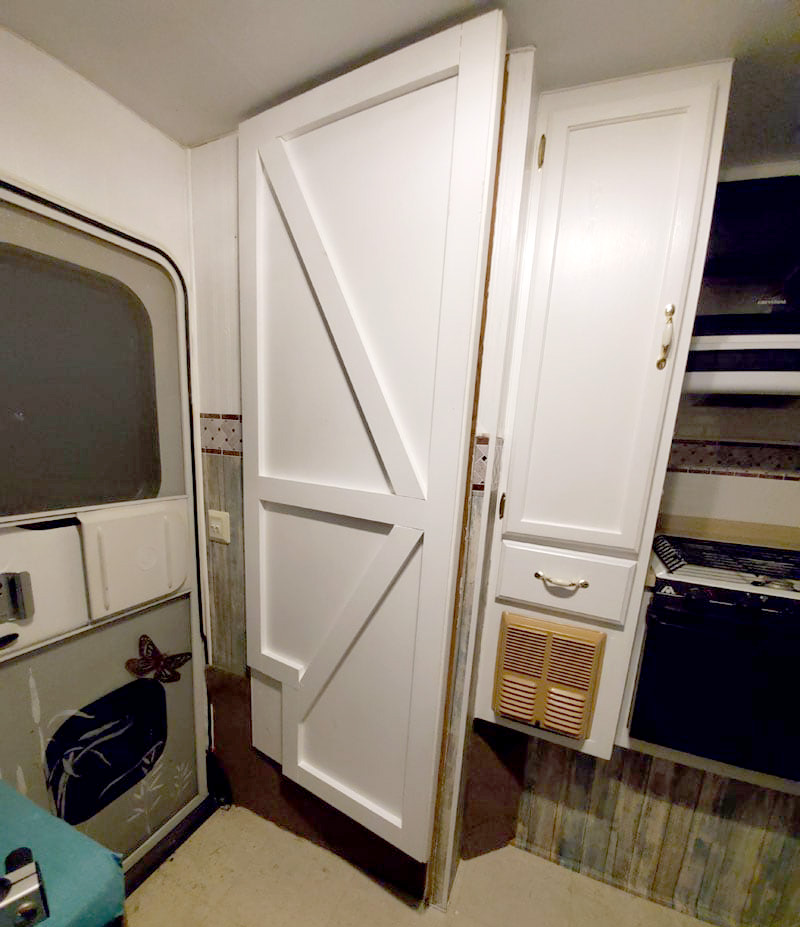 Barbara Buhler from Dallas, Oregon shares how she added a barnyard door to the bathroom of her 2004 Dodge Ram 2500 and 2002 Alpenlite Cimarron 8.5 rig.
7. Camper Storage Steps For Easier Entry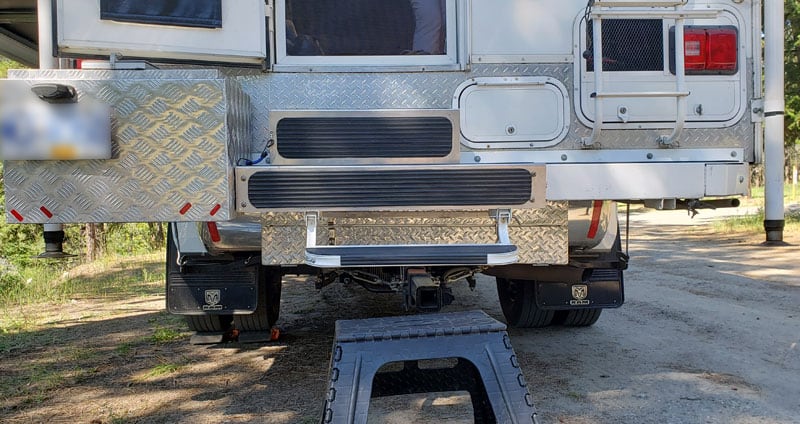 Jake Kingma from Abbotsford, British Columbia shares how he designed a camper storage step for easier entry into his 2016 Ram 3500 and 2011 Arctic Fox 992 rig.
8. One Camper With Two Step Solutions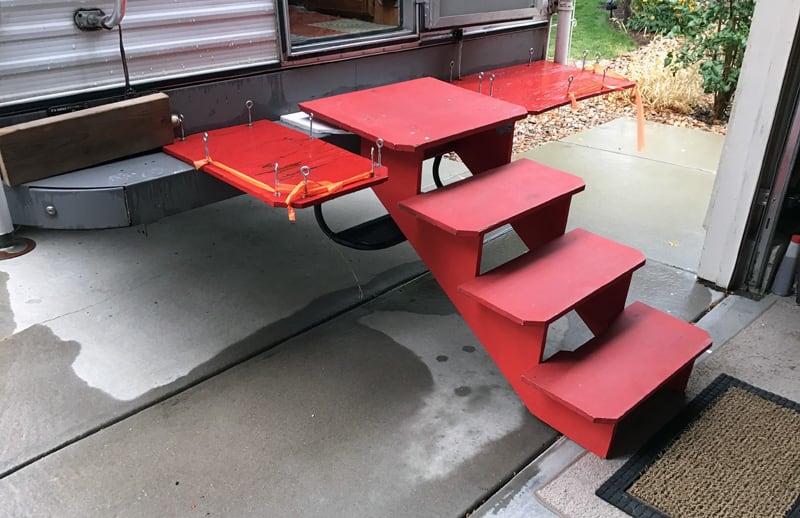 Ralph Freddolino from Thornton, Colorado shares two different step solutions for his 2007 Ford F-350 and 1996 Weekender 1010.