Welcome to the first entry in August's Medium Mod Contest.  One Medium Mod will be published in every Email Alert in August.  At the end of the month, we'll hold a reader vote to determine August's winner.  Click here for information about the 2022 Mod Contest, including how to enter.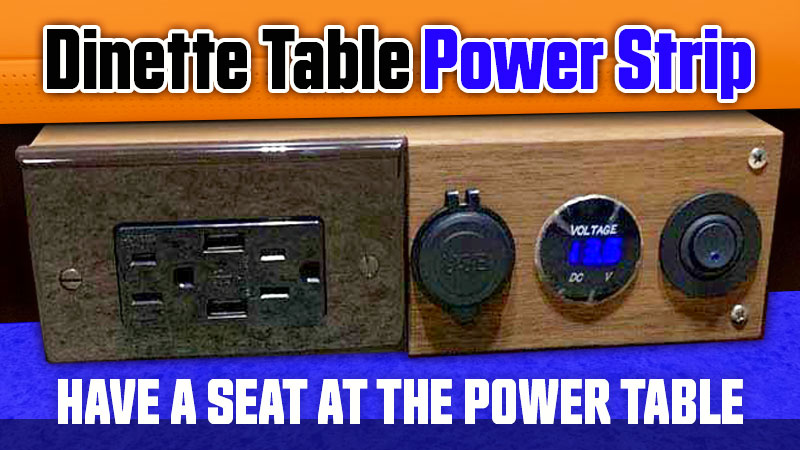 Ken Manning, Gig Harbor, Washington
Dinette Table Power Strip
2016 Ram 3500
2017 Northern Lite
On our 2017 Northern Lite, the only USB charge port was under the radio to the left of the kitchen counter area. If you're sitting in the dinette across the aisle from this USB port, charging a phone becomes a trip wire if you're in the aft dinette seat and want to go forward, or if you're in the forward dinette seat and want to go aft. Yes, I work on a boat. The most obvious place for a charge port is on the wall side of the table.
I have two answers as to why the manufacturer didn't put one there. One, the guys that designed the campers don't use them, and two, it's more difficult.
Editor's Note: First, Northern Lite added more USB ports starting in 2019. And second, we have solid evidence that Northern Lite's General Manager, Keith Donkin, does indeed use Northern Lite truck campers. See Keith's 2019 dare trip.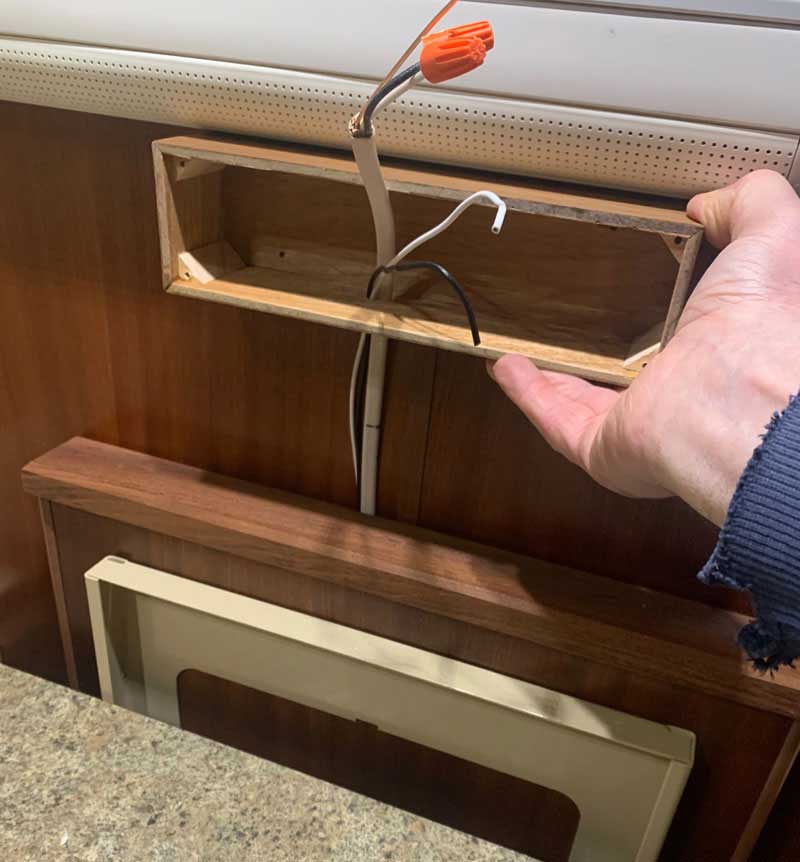 I built the power strip box and wire cover channel out of teak that was leftover from a boat building project. It doesn't match the wood that Northern Lite uses exactly, but I already had it and, with a little dark stain, you can hardly tell the difference.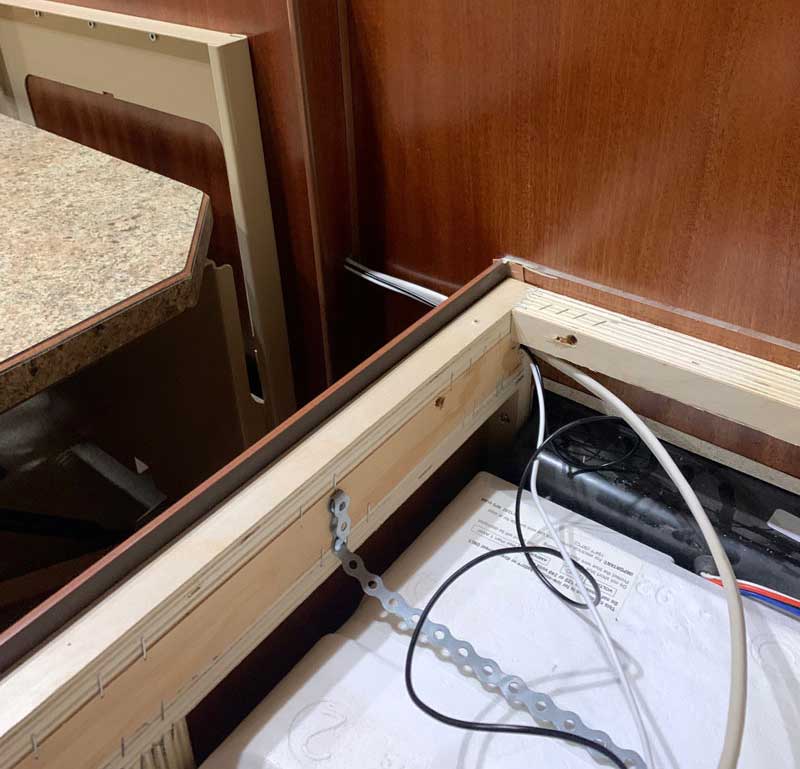 I also had the wire, screws, and other small items around the shop. The outlet components were purchased on Amazon. I didn't use the cigarette lighter because we don't use those anymore. We haven't been out yet this year but I'm sure it will be an improvement over the trip wire routine.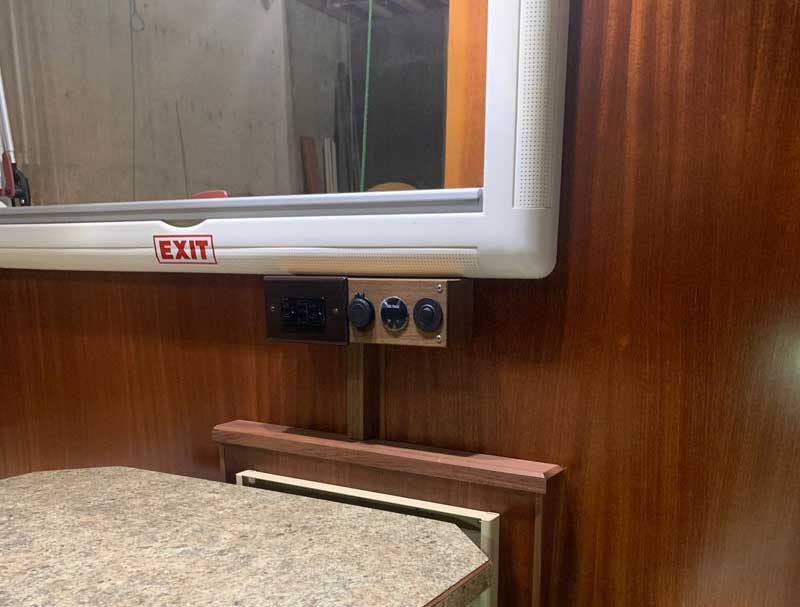 The 12-volt outlet components were purchased on Amazon. The Linkstyle 4-in-1 marine switch panel was $19. The 110-volt receptacle was purchased at Home Depot for $26. Miscellaneous wire, screws, fuses, and wire connectors were maybe $5.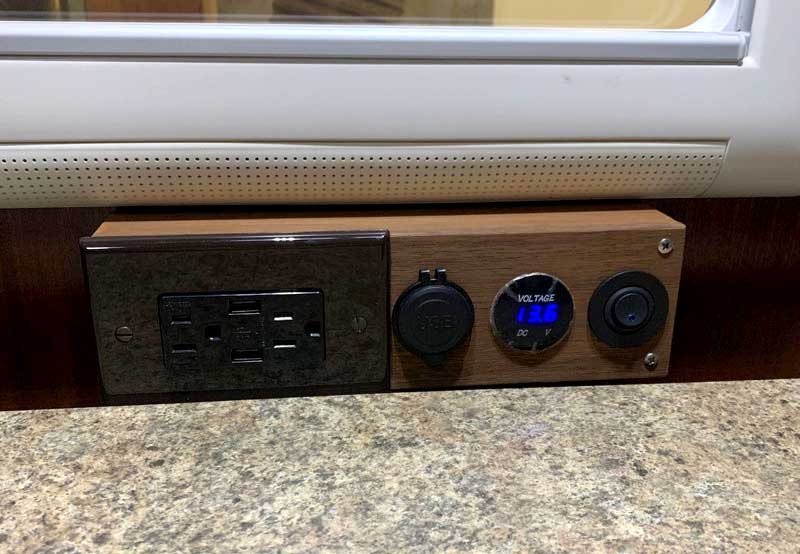 It took me five hours with coffee breaks to complete this modification and cost me around $50. In my opinion, the skill level of this modification is medium.
Disclaimer: The modifications above are submitted by Truck Camper Magazine readers. It is your responsibility to make sure that any do-it-yourself modification project you undertake is safe, effective, and legal for your situation.
Enter Your Mods Now!
If you'd like to enter a modification you've done on your truck camper, click here. You can enter as many mods as you want, at any time.  Good luck mod makers!