Keith Donkin, General Manager for Northern Lite Manufacturing, is the fourth industry leader to complete our Triple-Dog Truck Camping Dare.  Here's his in-depth dare report, photography and perspectives on a 2020 Northern Lite 8-11EX.  Well done, Northern Lite!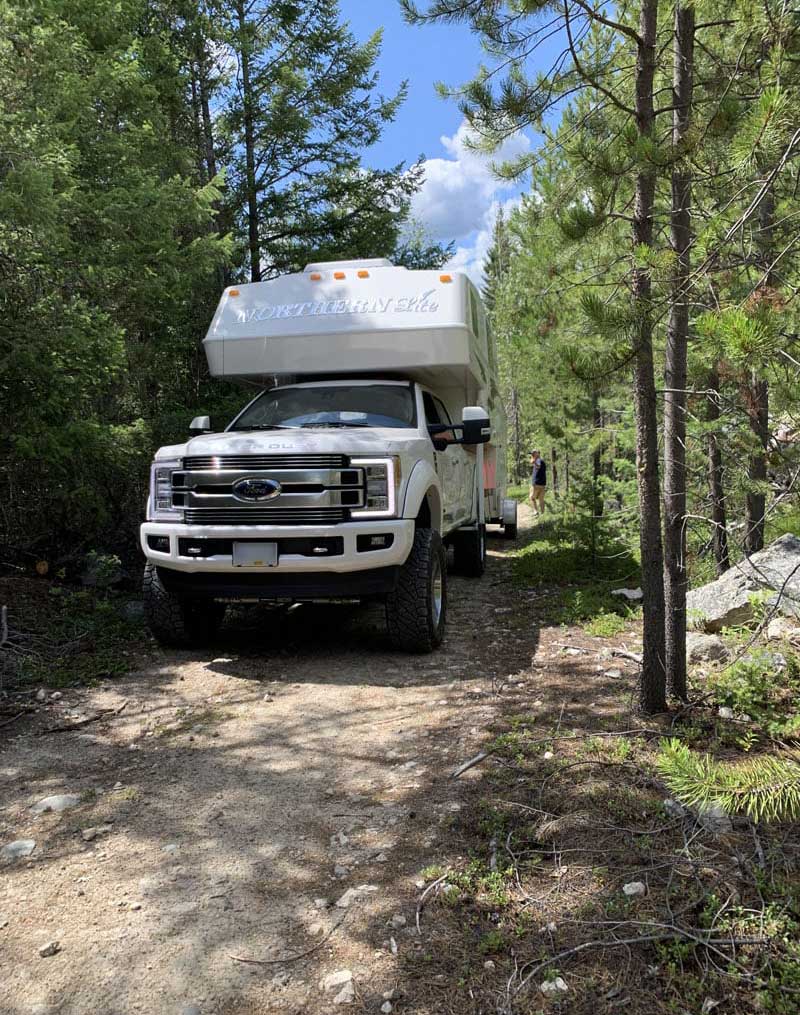 From July 28-30, 2019 and August 29-September 1, 2019, Keith Donkin went camping in his 2019 Ford F-350 Limited short bed truck and 2020 Northern Lite 8-11EX Limited Edition wet bath truck camper.
Here is Keith's dare report.
Northern Lite's Dare Report
My wife, Sheila, and I went on two separate trips in my demo Northern Lite 8-11EX Limited Edition wet bath camper this summer.  The first one in July was up to our gold claim on Trout Creek approximately 1.5-hours from our house.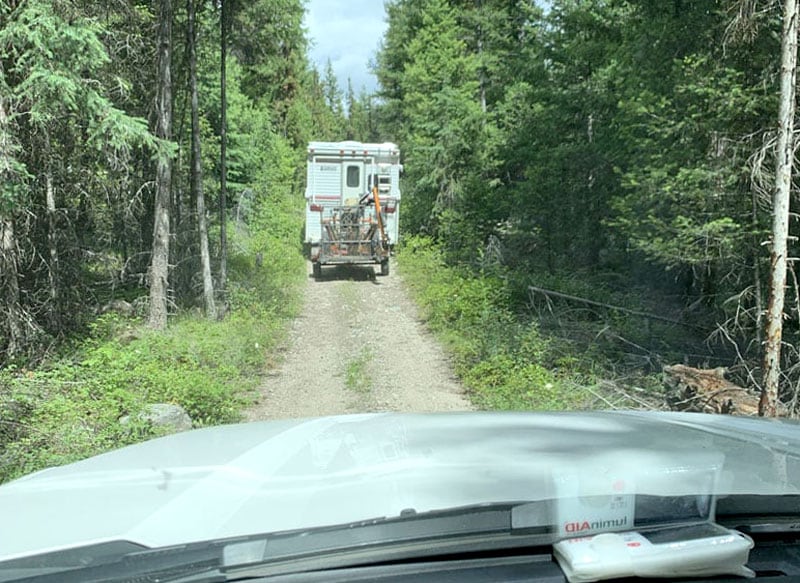 Our claim partners, in their truck campers, were there as well.  Truck campers are the only vehicles that can get in and out on that road.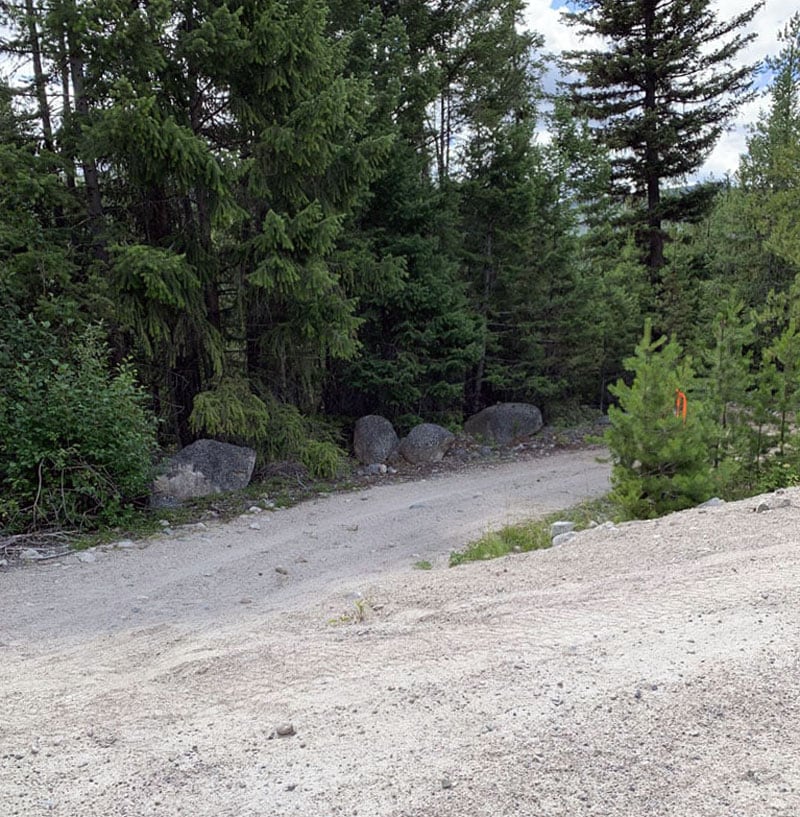 The road is very tight to get into as we have a private two-mile trail off a main logging road.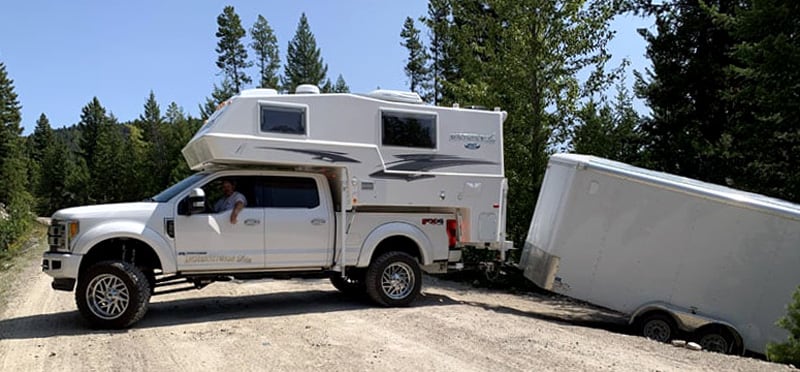 I had to back my trailer down the first 1,000-yards as the turn off is too tight to turn down.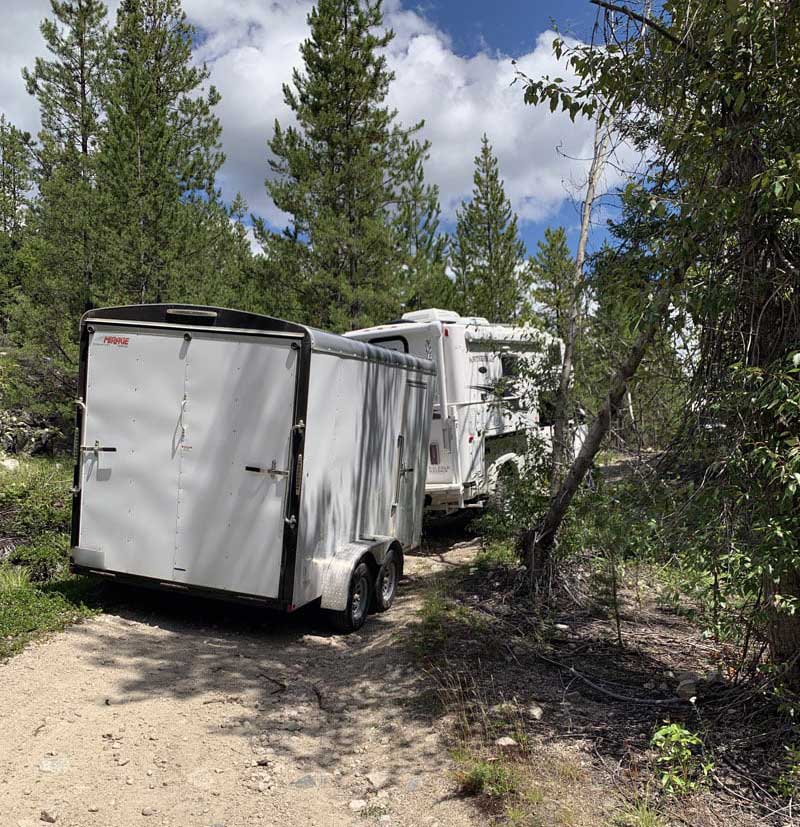 We then used the quad and a small trailer to shuttle all our equipment down to the creek.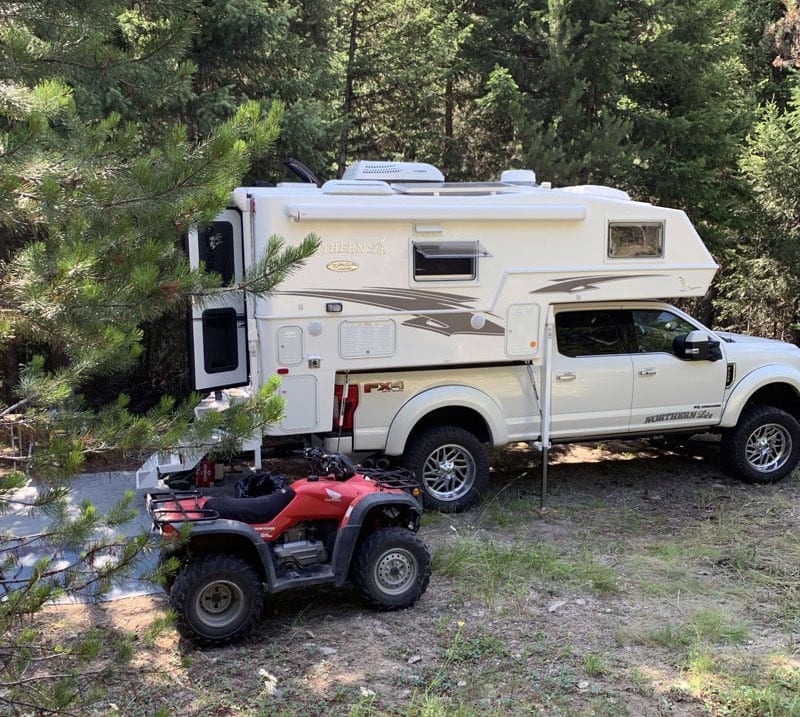 We are strictly dry camping at the gold claim.  Although I brought my Yamaha 2000-watt portable generator, I never used it.  We have found that with our two 100-watt solar panels we can indefinitely camp.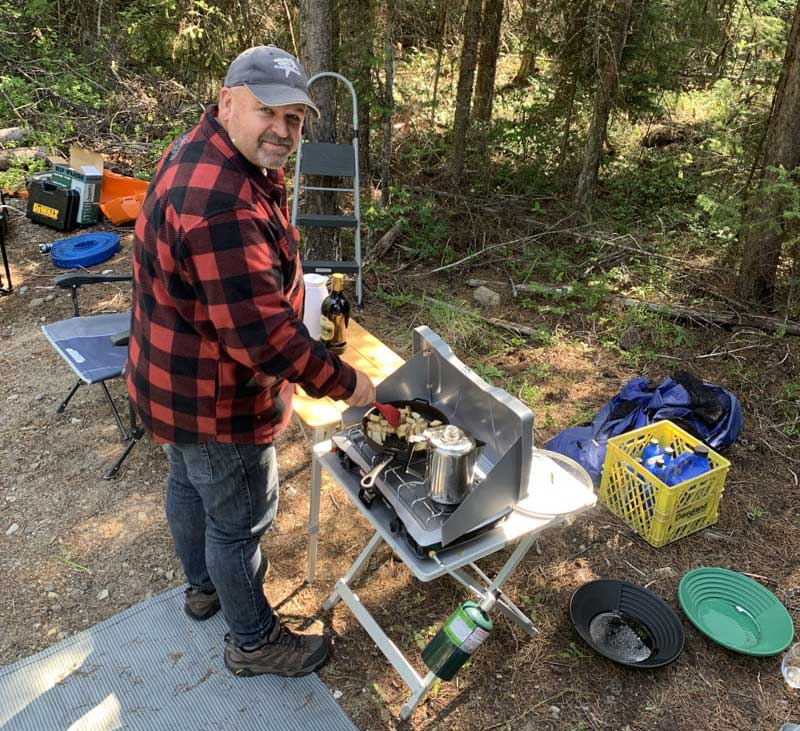 Above: Keith making breakfast
We did our cooking over a campfire, used a barbecue and a small propane outdoor stove.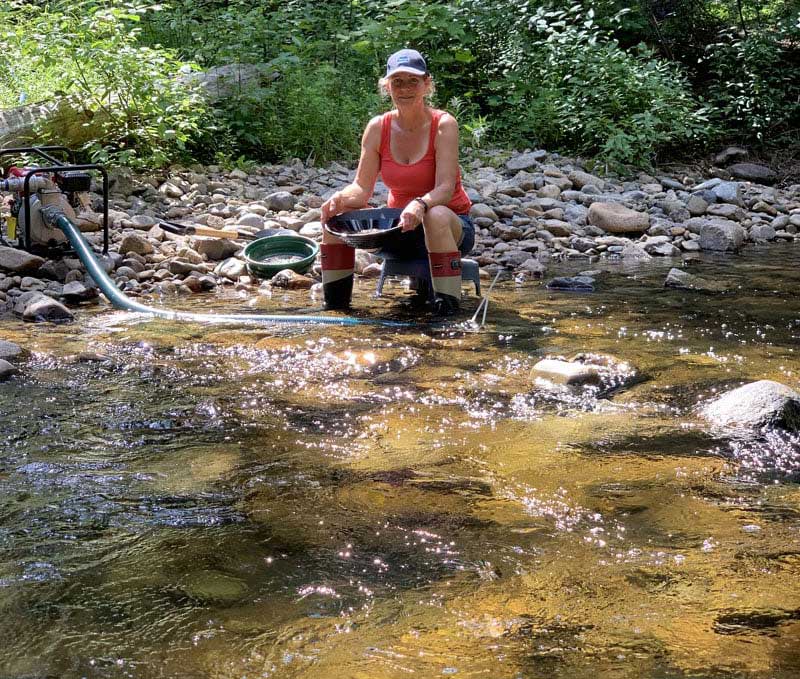 Above: Sheila panning for gold
We spent the trip gold panning and running material through our high banker sluice box.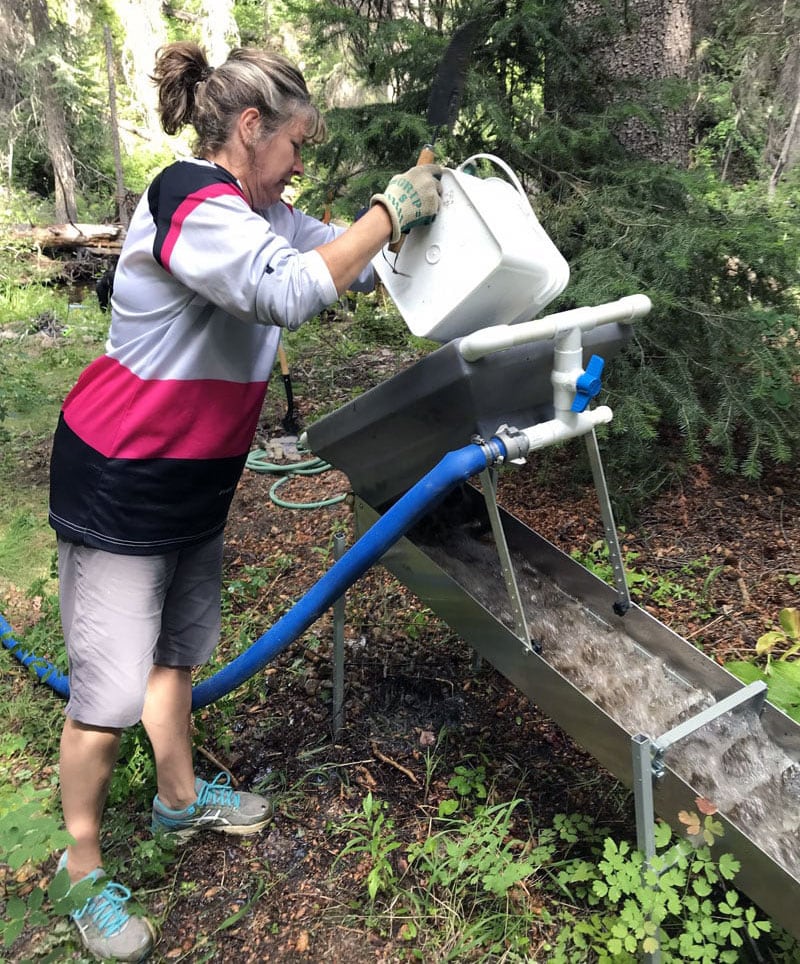 Above: Tanis loading high banker
We won't get rich doing it, but its a lot of fun – especially with our group of friends.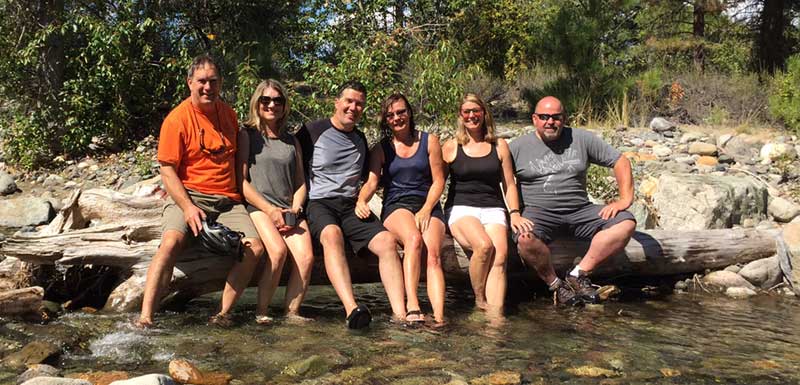 Our second trip at the end of August was down to a small western town in Washington State called Winthrop.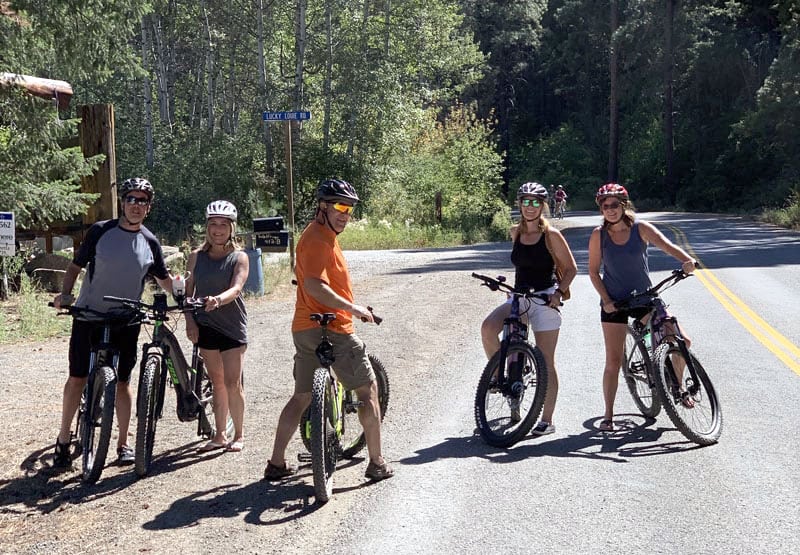 For this trip, we took our electric mountain bikes.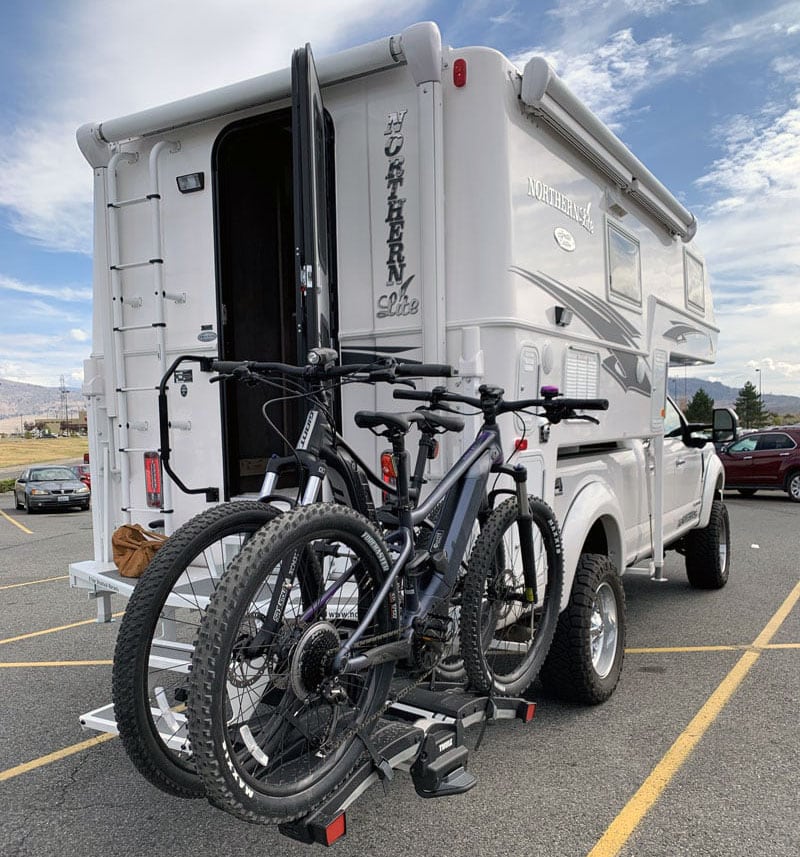 We met our friends there and stayed in a full-service campground. For us, that was the first time we stayed in a full-service site in probably five-years.  Normally, we do all our camping off-grid.

Above: Kyle, Donna, Lisa, Leigh, Sheila and Keith
We had a great time exploring the Winthrop area on our bikes and enjoyed the small town feeling there.  We camped just above the main street, so we had easy access to the local hot spots.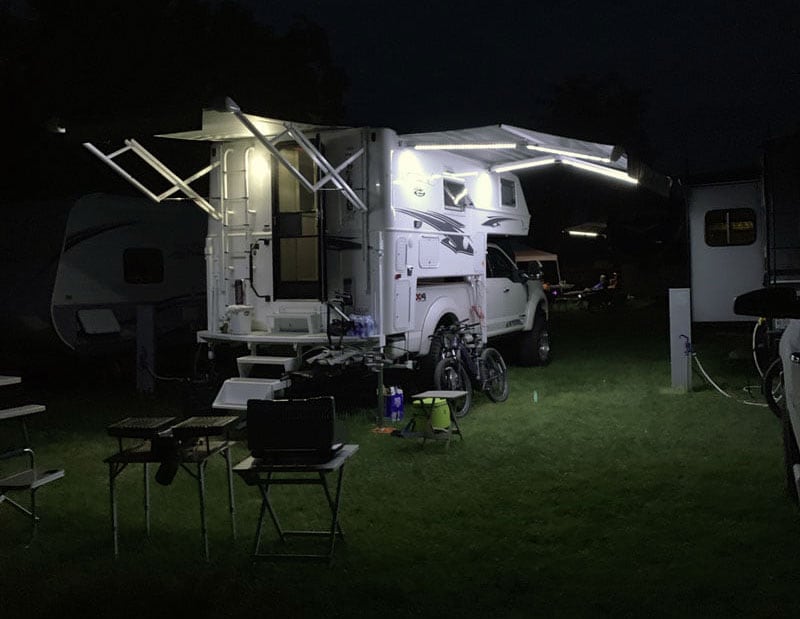 Keith's Evaluation of the Camper
I always have a camper in my driveway or at the factory ready to go.  We spend a lot of nights using a camper in both summer and winter, so I didn't really learn much that I didn't already know.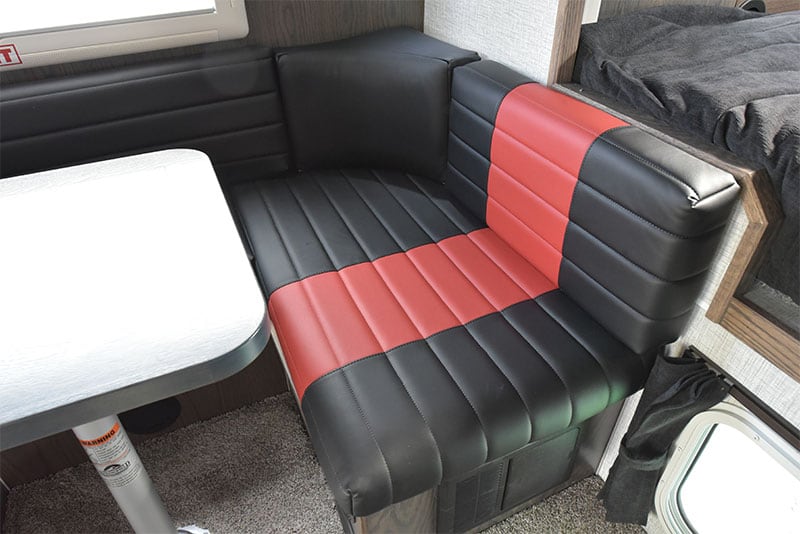 Above: New Black Diamond leatherette for Limited Edition campers
However, this was my first trip using our new Black Diamond leatherette interior.  We got quite dirty at the gold claim.  I was very happy about how easy the leatherette was to clean and how robust it is.  It is also very comfortable with the extra tuffs that we put in the leather.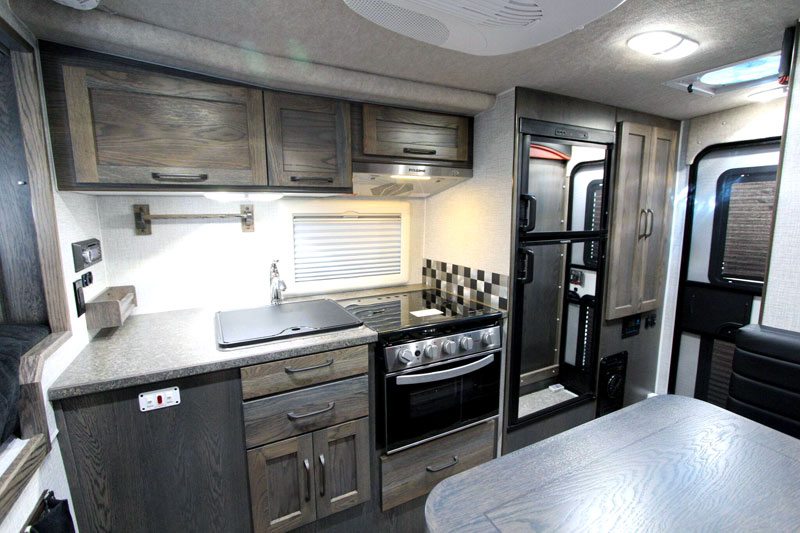 Above: New Greystokes cabinetry for 2020
This 8-11EX Limited Edition was also our first camper with our new Greystokes cabinetry.  I was happy to have it out and gather feedback from everyone about what they thought of it.
Prior to this trip I decided to upgrade to two 100-watt solar panels on all our 2020 Limited and Special Editions as standard since so many people dry camp now.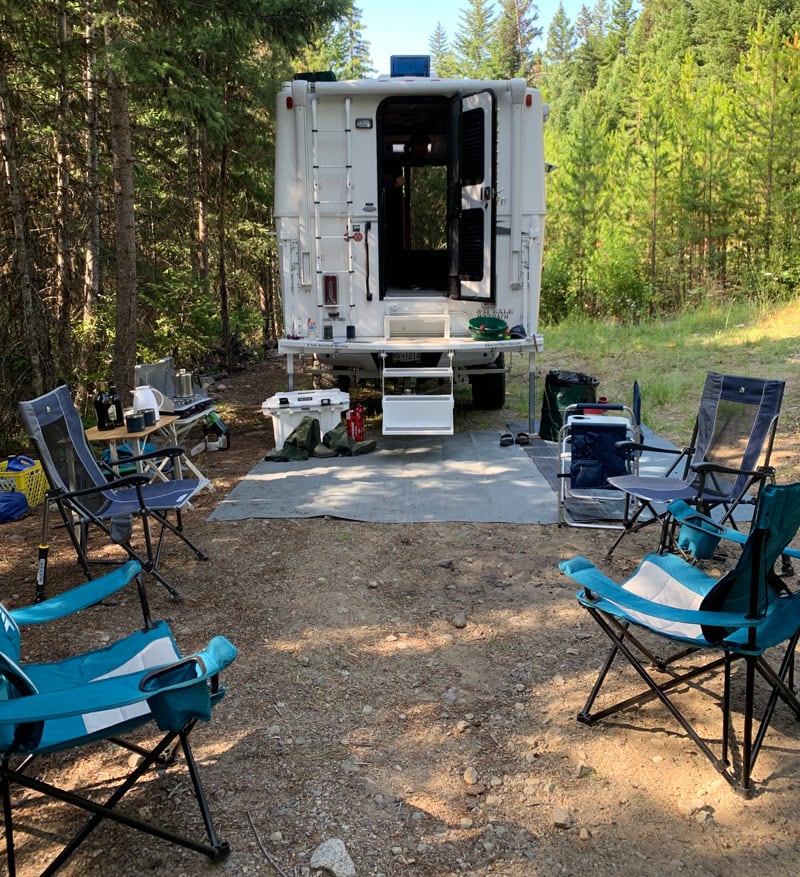 Above: Pictured above, prototype for the optional third step
I have found the step height on the taller trucks to be a little high.  I will be working to offer an optional third step.
On previous trips I have found that there have not been enough USB plugs in the bed area for charging phones.  For 2020, we have added another USB station behind the television and USB plugs are included in the reading lights.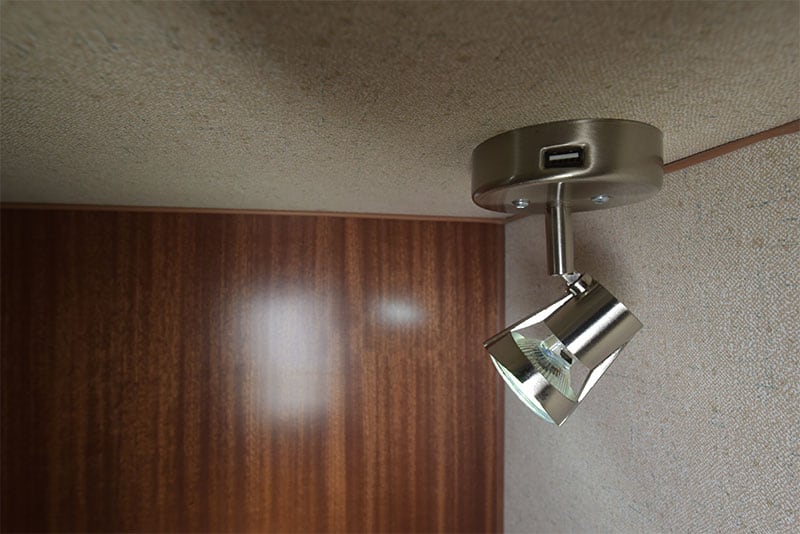 We also designed the 8-11EX model to offer a wet bath.  The dinette bed in the 8-11EX is 72-inches making it one of the longest dinette beds in any short box camper.
I've always been a fan of using Fantastic fans over air conditioning for several reasons.  A big reason is that we dry camp so much.
On our trip in late August to Winthrop we stayed in a serviced site.  I plugged the camper in and used the air conditioner for the first night.  But the next two days I went back to opening the bunk windows and just running the Fantastic fan.  I find it quieter and like it better with the air moving through the camper.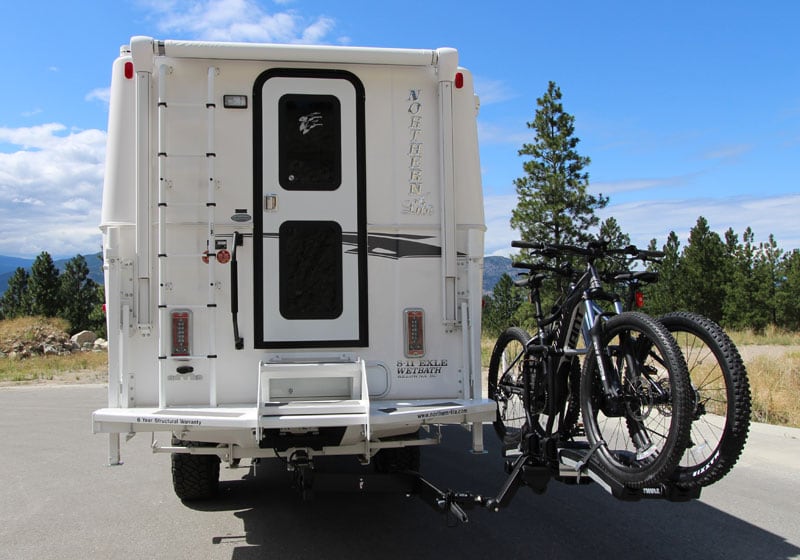 This was my first trip using my Thule bike rack and Yakima backswing extension on the camper.  I was very pleased how well it works.  The bikes swing out of the way and we could still lower the steps to access the camper.
This particular camper that I just went camping in had several prototype features on it that I can't talk about yet, but I was pleased about how they worked.
Next Adventures For Keith
I just want to say how fortunate Sheila and I are to have such a great circle of friends that we enjoy getting out and camping with.  There are always lots of good stories and laughs.
This will be a crazy fall for us as we just got back from doing the Hershey, Pennsylvania RV show for the first time.  This week I am in Fontana, California to attend the RVIA California show.
I will be home for two weeks and then we head to Las Vegas for SEMA.  We will have two lifted Ford F-350 trucks and Northern Lite campers on display in the SEMA show which is the biggest event in Vegas.  Then, the RVDA Dealer show is in Vegas the following week.
I will be ready for a break when I get back in December and will hopefully be able to get out for a night or two and enjoy some early snowmobiling.  As I'm typing this, it is snowing on the mountains around us in British Columbia.