Since the day we first set out in a truck and camper, we have been inexplicably drawn to photograph our rig with signs.  If there's an interesting sign, and a nearby pull-off, we can't seem to help ourselves.  Is this something you've done too, or another example of our odd behaviors?
As an example of our sign insanity, here's photograph of our 2013 Chevy Silverado 3500 and 2013 Lance 855S rig from 2014.  That sign was just begging to be photographed!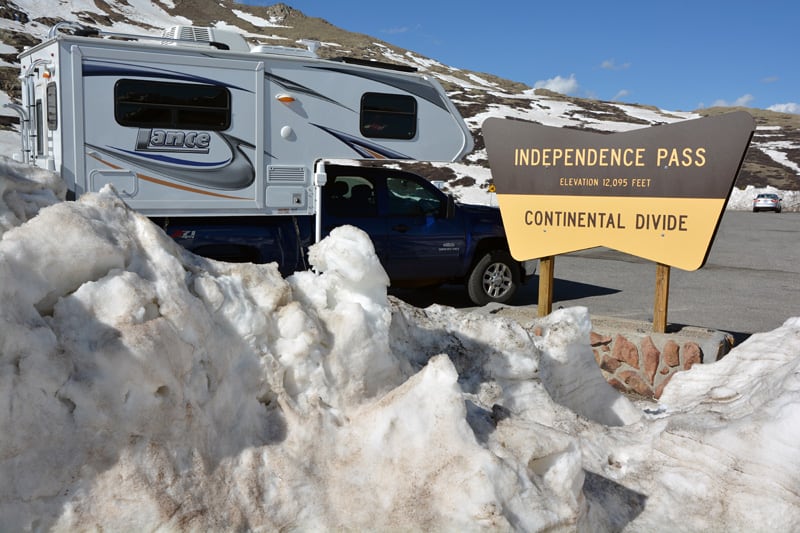 This week's Question of the Week is, "Do you photograph your rig with signs?"  Please include a photo of your rig with a sign with your entry.  Otherwise, we might not believe you.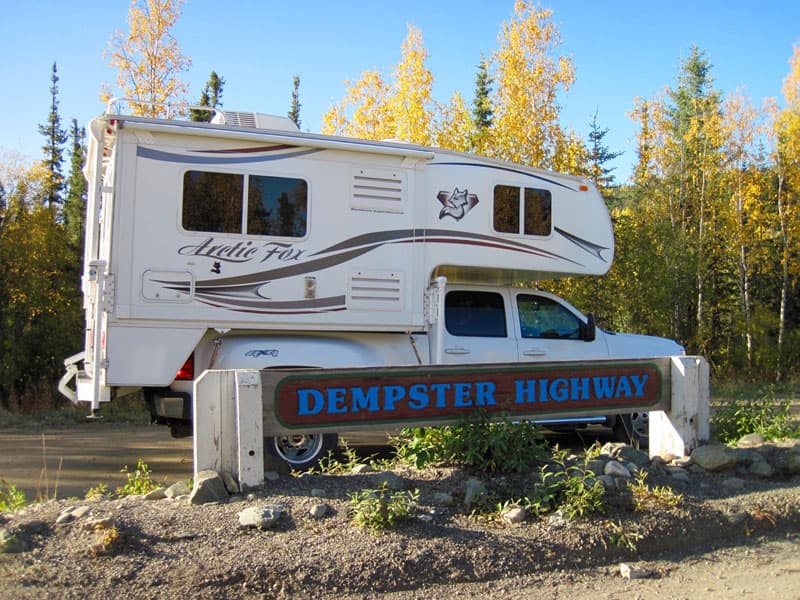 Above: Here's an example from Peggy Bronsberg and Bernie Langreck's article, "The Journey to Alaska"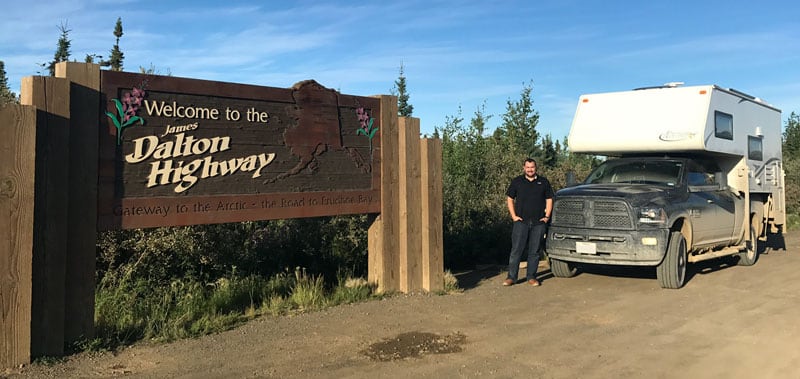 Above: Chris Tiefenbrunn shared how he likes to take photos with signs in his article, "28 Days Retired at 31"
This Question of the Week is now closed.  Click here for some signs of where to travel in "The Signs We've Been Truck Camping For".