We got more, "Well, duh!" responses to this week's Question of the Week than any question in recent memory.  Seriously, we may as well asked if truck campers go in the woods.
If you've been looking for a sign of where to go truck camping, here are a couple dozen.  Why do truck campers cross the road?  Evidently, to get next to the next sign.
This week's Question of the Week was, "Do you photograph your rig with signs?"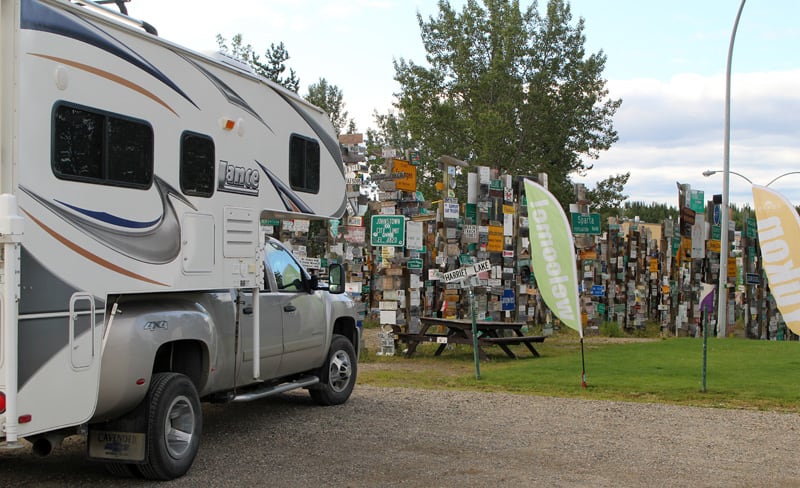 "Why take a picture of your rig with just one sign?  Why not with thousands?  The Sign Post Forest in Watson Lake, Yukon Territory has 77,000 signs and growing.  This picture was taken in July of 2014.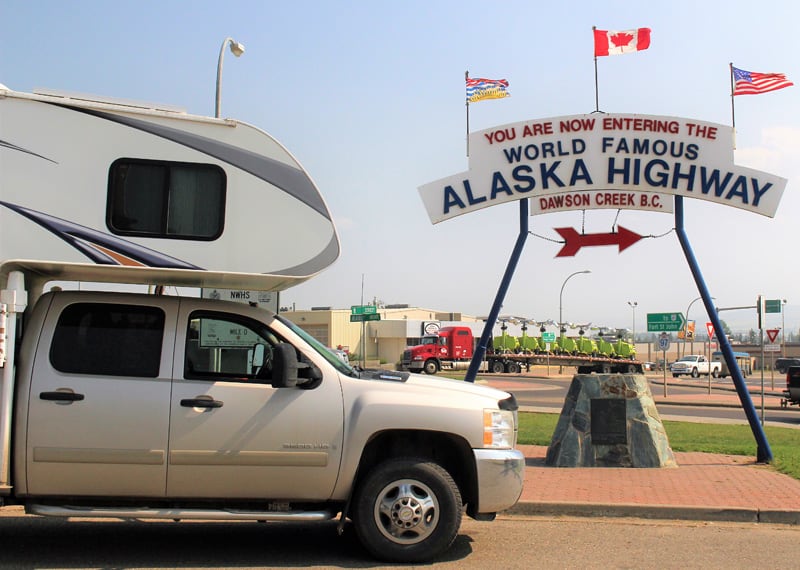 The above picture was in front of the start of the Alaska Highway sign in Dawson Creek.  It is probably one of the most photographed signs with campers and RVs." – Eldon Rhodes, 2008 Chevy 3500, 2011 Lance 1050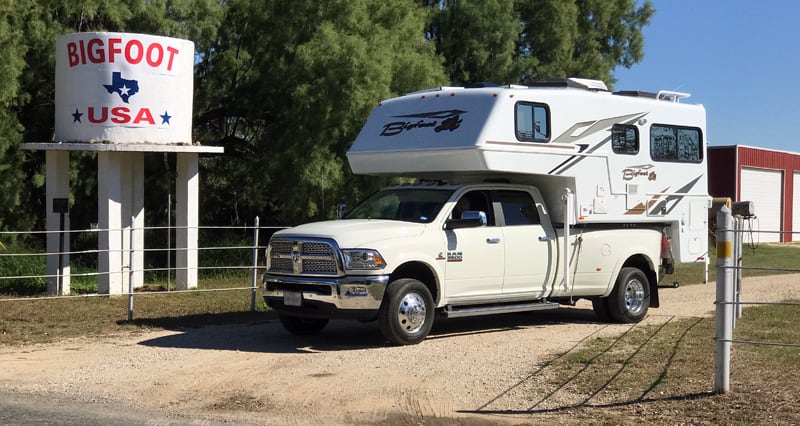 "Not usually. I made a special trip for this one." – Susan Goll, 2018 Dodge Ram 3500, 2019 Bigfoot 25C10.4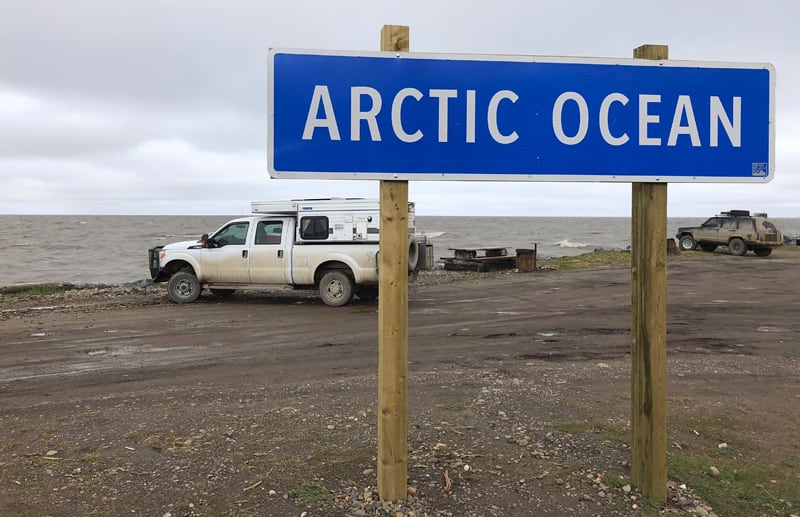 "Sometimes you just can't not take a picture.  A very pleasant Inuit working in a recently built kiosk on the shore of the Arctic Ocean explained that a sign was needed to show the many new arrivals to Tuktoyaktuk where the ocean was located.  He seemed genuinely amazed that anyone wouldn't know where to find it." – Bill Tonner, 2016 Ford F-250, 2016 Four Wheel Camper Hawk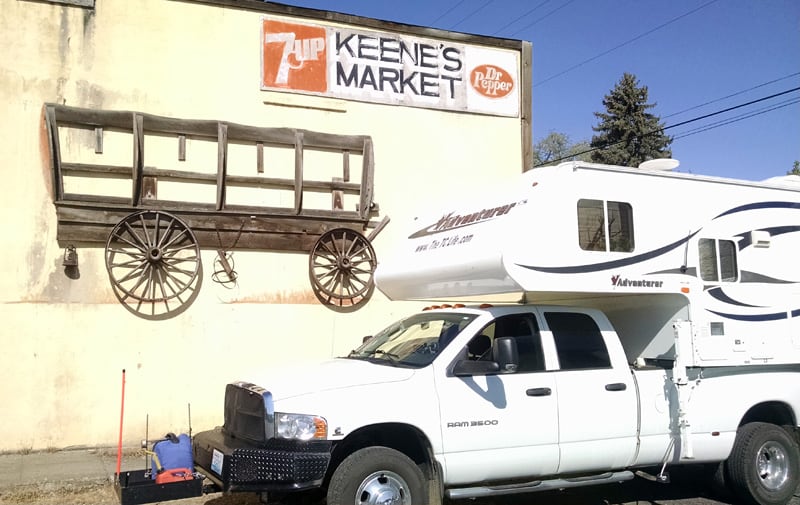 "Yes, doesn't everyone?  I can't be the only truck camper owner out there who has to park the rig in the correct spot so that I can get the angle I want to capture a picture.  My wife doesn't even roll her eyes anymore since it is now a normal thing." – Rich Bain, 2004 Dodge 3500, 2010 Adventurer 810WS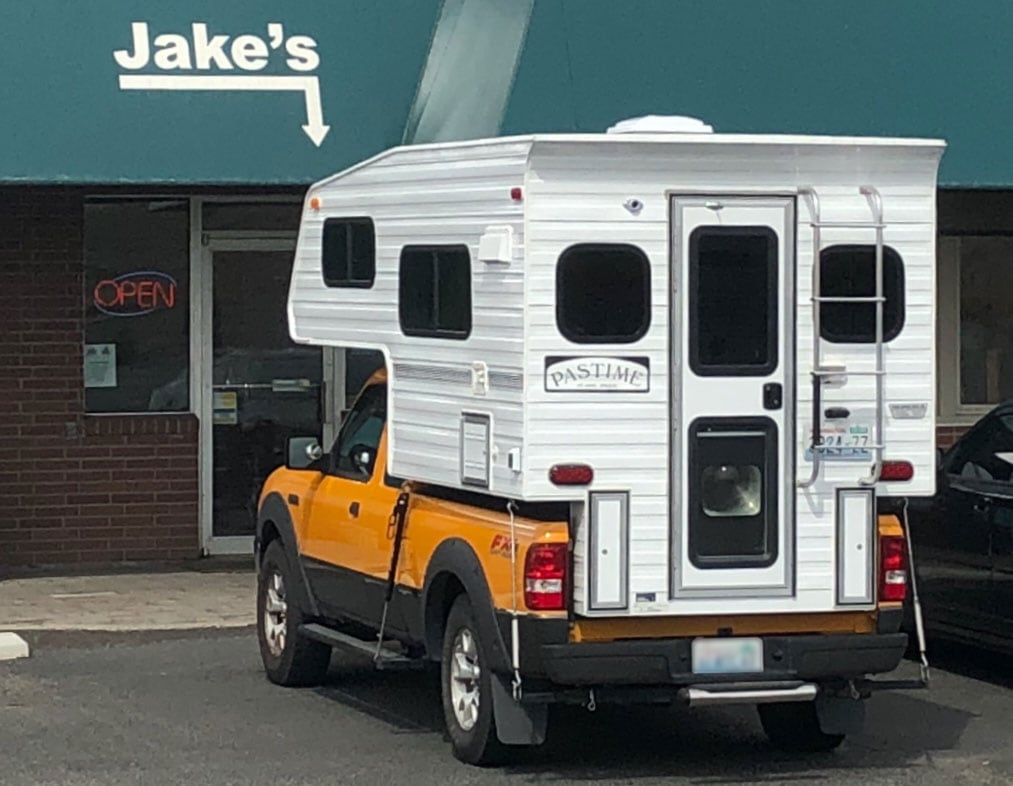 "Yes, we love the we were here aspect of taking a picture of our rig/us with identifying signs.  Keep up the good work on TCM!" – Jake and Denise Schultz, 2008 Ford Ranger, 2016 Pastime 700FDS

"We sometimes park and take a photo.  Sometimes it is at a location we visited 40 years ago.  Other times it's just as a reminder, like when we visited the Arctic Circle!" – Dan Forry, 1996 Ford F250, 2006 Palomino Bronco 1251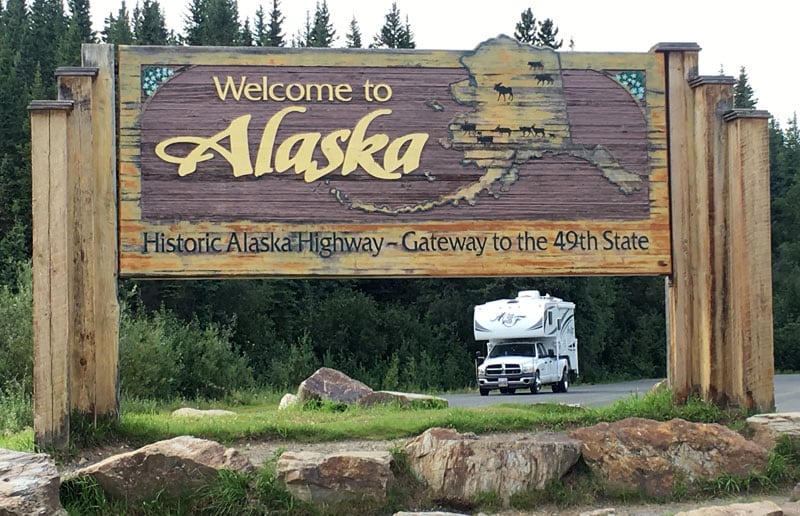 "We take photos of our rig with signs and famous landmarks." – Angela Klinger, 2018 Dodge Ram 5500, 2017 Arctic Fox 1140