Last Tuesday's Camper Memo sparked a number of responses suggesting alternative ways to solve a dead and demounted truck camper.  For starters; jump, charge, and drill.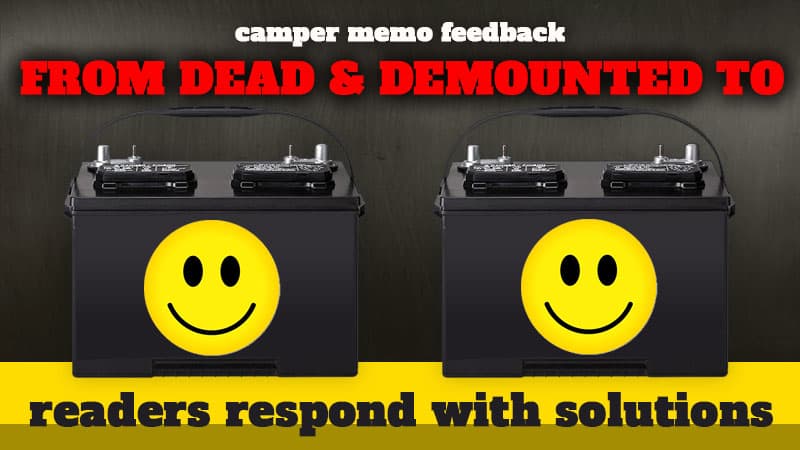 We get a fair amount of feedback with every article, but the responses to last week's Camper Memo pointed out some very sensible solutions to Randy Smith's predicament.
If you have a truck camper with jacks and a battery system, this is well worth a quick read.  Thank you to everyone who reached out to help Randy, and the rest of us.
Thomas Dixon
1996 Dodge 2500, 1996 Lance 945
After reading the, "Dead Batteries In A Demounted Camper" story by Randy Smith, I was thinking how having a good set of jumper cables could have avoided a lot of cranking.
It reminded me of a time when the reverse happened to us. The truck's batteries were dead and we had to use jumper cables and the camper battery to get the truck started again.
Many years ago, we were somewhere in the midwest on one of our annual Oregon to West Virginia and back trips. After driving in foggy conditions with the headlights on, we stopped for lunch.
We found a rest area, went back to the camper, and had lunch and took a short nap. When we got back in the truck the batteries were too drained to start the truck. I had left the headlights on.
After a bit of thought, I got out the jumper cables and ran them from the camper batteries to the truck batteries. I started the truck, and all was well again.
There were also a few times when I forgot to take the jumpers with us and I could have helped several other travelers who had battery problems. I recommend that you always carry a good set of jumper cables.
Charles Spindel
2016 Chevy 2500, 2014 Lance 825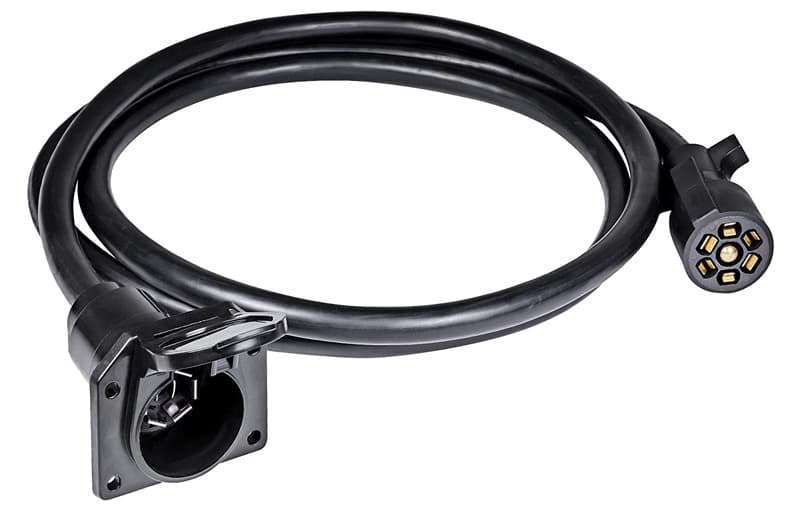 You could buy a 7-pin extension cord to reach the camper's plug. That allows you to use the truck's battery to supply power to the camper. Amazon has 7-pin extension cables.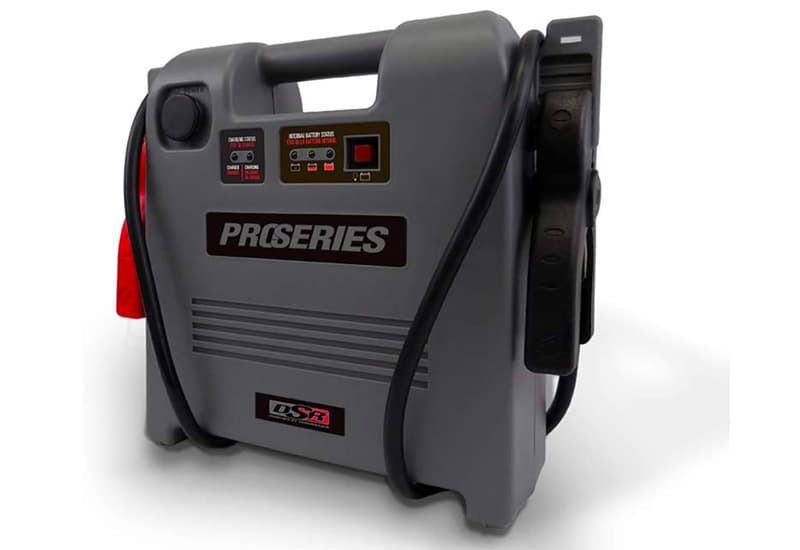 I also recommend that you get a battery jump starter or similar device. My mechanic recommends a Schumacher model DSR119 with 1,800-amps. Make sure it will start a pickup truck engine with 8-cylinders. Many jump starters are under powered for big gas engines or diesel engines.
In my opinion, you should get a jump starter without all the extras such as air compressor, USB port, lights, etc. You want the jump starter to have the maximum amps to start your large engine when it might be 10-degrees outside.
If I need air in my tires, I use a dedicated air compressor. If I need light, I use a flashlight. In other words, I want the most amps per dollar spent.
Michael Turner
2020 Ram 3500, 2020 Eagle Cap 1165
Three RVs ago we nearly had the same problem. We demounted the truck camper for a few days in a Montana mountain valley. At that time we did not have solar panels, and our camper's legs were hand pump hydraulic.
We were not in the dire straights Randy Smith was in, but I quickly realized how precarious our situation could be with the camper dependent on that one battery. So I rigged up a camper seven pin extension cord. After that, we could pull the truck up beside the camper and s-l-o-w-l-y charge up the battery again.
Later I realized just how tenuous the itty bitty wire in a seven-pin electric cord is, and rigged up some much larger cables directly from my truck's batteries to the camper's battery. Running down the road with that setup, I could recharge the battery ten-times faster and maintain a demounted camper from my truck parked nearby.
To this day, those hot wires in a seven-pin cord are still not suitable for charging a camper's battery or batteries quickly.
My advice is to think things through and don't depend entirely on what everyone else is doing.
Mike Ellis
2018 GMC 3500, 2018 Arctic Fox 811
I made a 10-foot long extension cord to reach from the camper to the truck.
Jim Goodrich
2006 Chevy 3500, 2008 Lance 1191
A suggestion for Randy Smith is to get an adapter for a power drill that will crank up the jacks. You can ask your jack manufacturer or truck camper dealership where to get one. I've had to manually crank up my jacks on my Lance 1191. Doing that once was way more than I ever needed.
Steve Cilenti
1999 Ford F-350, 2012 Arctic Fox 990
I'd like to share about raising or lowering jacks when the batteries are dead or low and you don't have an onboard camper generator, which I don't.
I always carry a battery operated impact wrench in my truck mainly because I really dislike removing a bunch of lug nuts when I get a flat on my F350.  The impact wrench has come in handy for myself and for others when dealing with truck or cargo trailer tire flats.
An added benefit is that I can pop the rubber/plastic cap off of the top of my Rieco-Titan camper jacks and use the impact wrench to operate the jacks.  It still takes time but a lot less than using the wrench that came with my jacks.
Keep up the great work the two of you have done with Truck Camper Magazine.