TCM readers have outsmarted Ram trucks and found several solutions to the blocked Sirius XM antenna challenge.  Readers also reveal solutions for Chevy and Ford trucks.
This week's Question of the Week was, "How have you solved the blocked Sirius XM satellite reception on your truck camper rig?"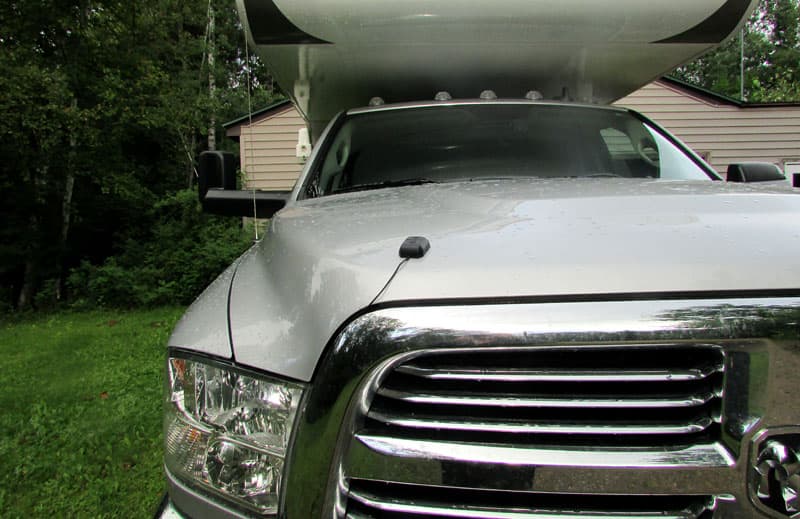 "I had a 2011 Chevy that I fixed the blocked Sirius XM antenna problem using your very helpful article, "Blocked Sirius XM Radio Antenna Quick Fix".  I took it off the truck when I traded it in this spring on a 2015 Ram 2500.  I thought I could easily put the antenna on the Ram just as I had on the Chevy, but I could not find that same box that was behind the glove box on the Chevy.
I took the antenna and Fakra adapter to my Ram dealer as I did not want to tear my truck apart looking for the connection.  When they were done, they had the antenna mounted exactly as shown in your picture.
On the way home I noticed the signal cutting in and out.  I moved the antenna more on top of the hood and have had no more problems.  I do not get the "Check Antenna" message on my radio screen like you do.  My truck does not have GPS navigation though." – Terry Gfeller, 2015 Ram 2500, 2013 Lance 865
"I couldn't believe you posted this subject.  I read your last article twice trying to get around my problem, but my F350 doesn't have a separate Sirius module that I can get to and adapt a second antenna to.  The Sirius receiver is built into the Ford factory stereo and getting to the back of that dashboard takes an act of God or a small Army.
I called Sirius to see if they could be of any help and the first person I spoke with couldn't find any answers (on his pre-configured help screens) so he pushed me up to the second level of support.  The gentleman who answered the phone became my small Army.  His first words were, "First, you have to promise you did not get this from me".  I said, "Okay" and we continued.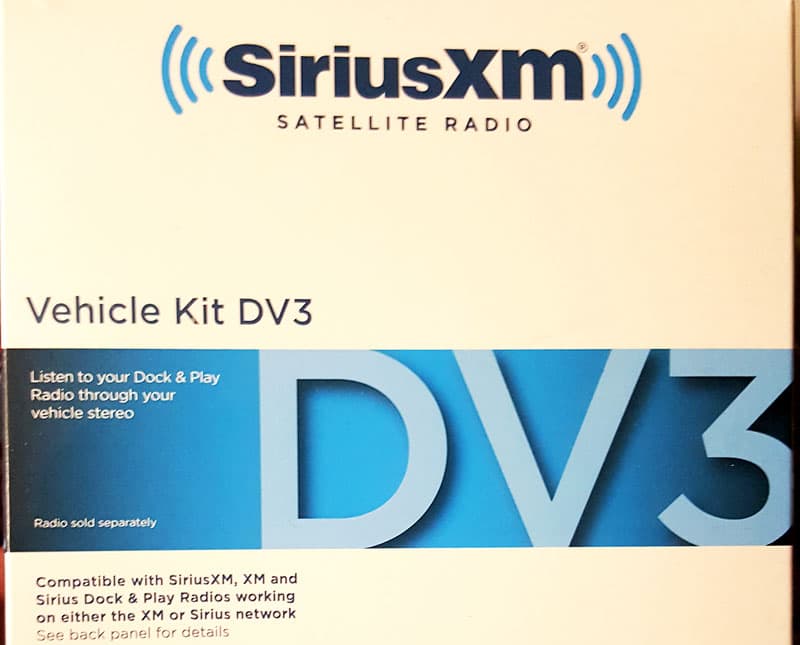 He said to get on Amazon and order a Sirius Stratus 7 Receiver Kit with Automotive Mounting Kit.  While I was on Amazon, I bought two additional mounting kits, as he suggested, without receivers – I'll explain later.  They are very simple to install.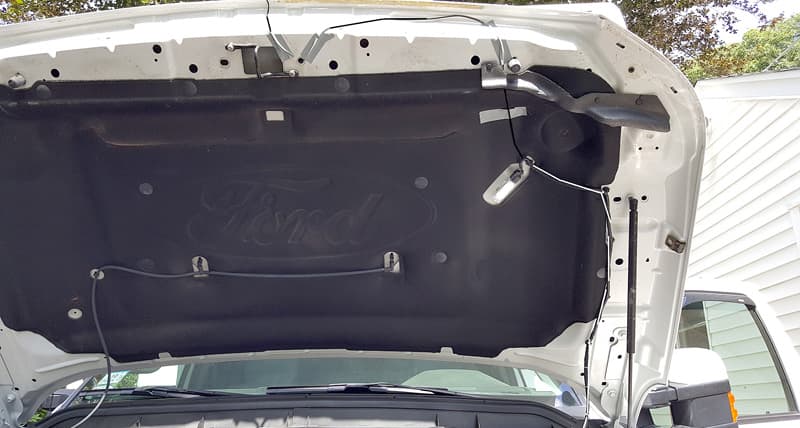 You mount the antenna out on the front of your hood and route the cable safely back into and through the firewall to your mounting point.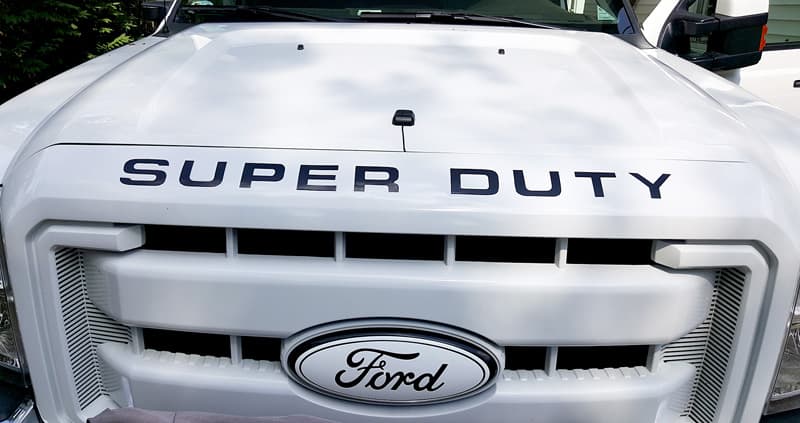 Connect the supplied line in cable and plug to your truck's (Sync for us Ford folks) line-in jack, connect the supplied cigarette lighter plug to a convenient power source and then connect them and the antenna plug to the Power Connect vehicle dock.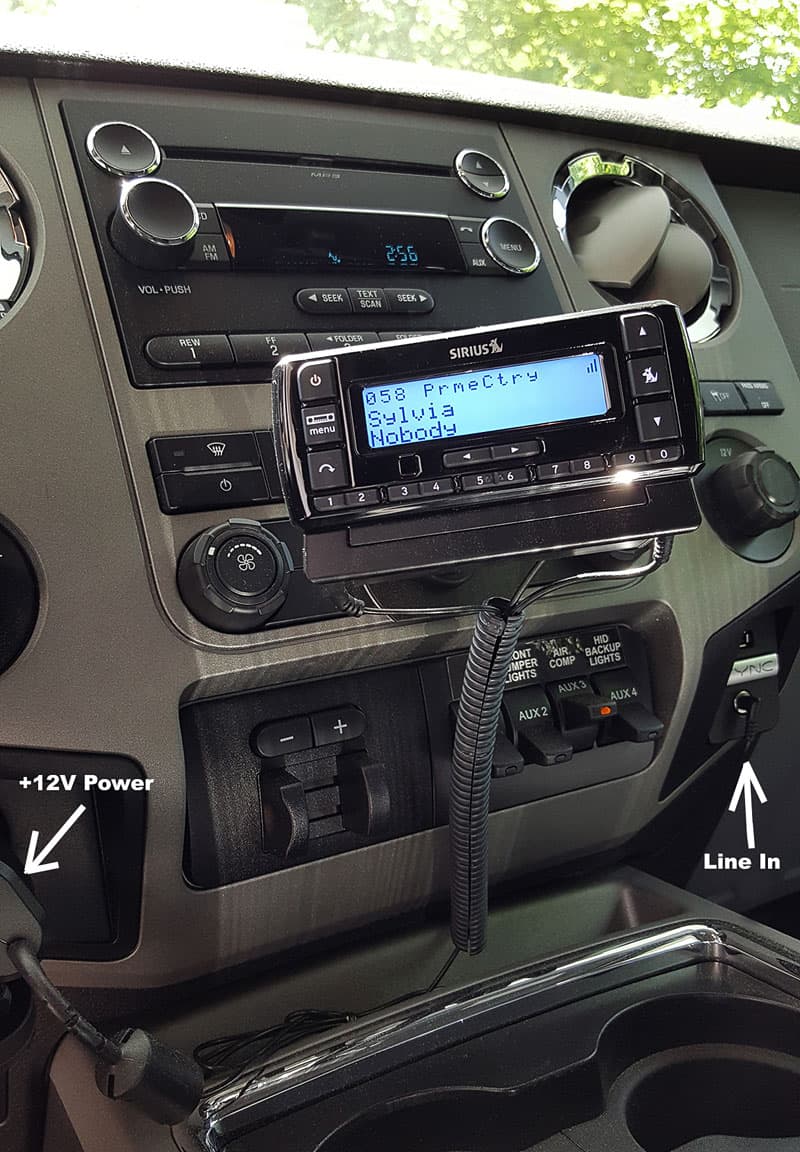 Find a convenient mounting point for the dock and get it mounted with the supplied Gorilla sticky backing.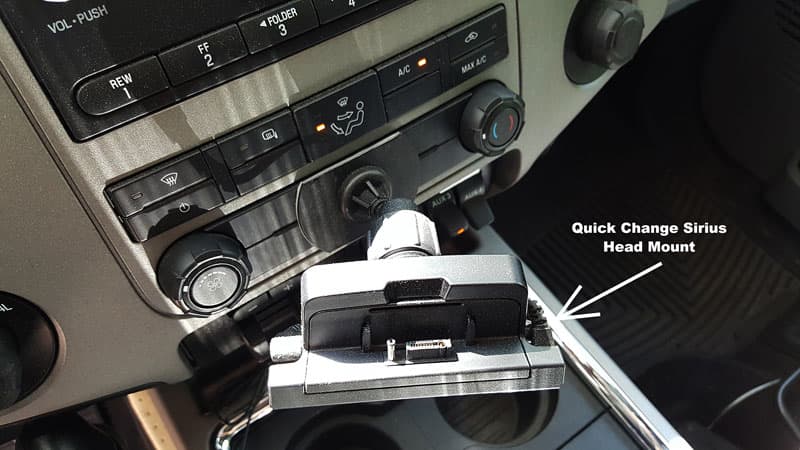 Once you are ready and can power up the radio, call Sirius and cancel the ESN of your F350's radio.  Tell them you are transferring your subscription to a new receiver.  Once you are through, you can give them the new ESN of the Stratus 7 receiver.  Once the change is complete, you are up and running.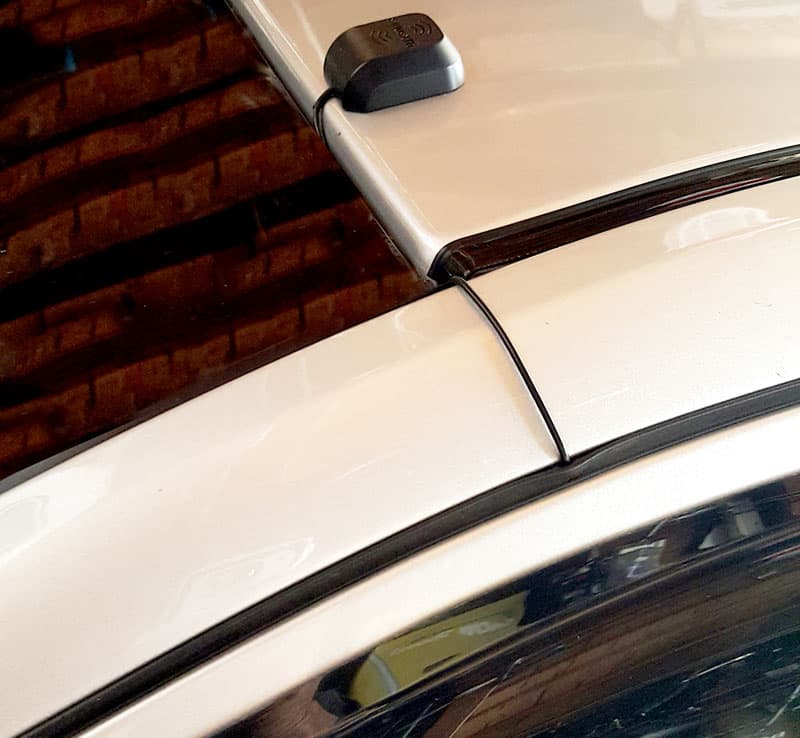 He asked, "You said you had a car that your service ran out on?".  I said, "Yes".  He said, "Now you can install one of the additional mounting kits in your car and the other in your camper and have Sirius service in three vehicles for the price of one subscription".  I mounted the second kit in our Ford Fusion which was also very easy.  I haven't mounted the third kit in the camper yet and I'm not sure if we need it.
First 1 2 3 ... Next → Last Read Entire Article