Truck Camper Magazine polled its readers for SiriusXM solutions for Ford trucks.  The following responses are sorted by year starting with the most recent trucks.
2018 Ford Trucks

"I mounted the antenna on the hood of the truck in the center near the rear edge of the hood adjacent to the cowl.  This is the same location I used for my 2008 Ford.  The only difference is I had to use double-sided tape because the hood on the 2018 is aluminum and the magnet won't work.  All my reception problems have been solved.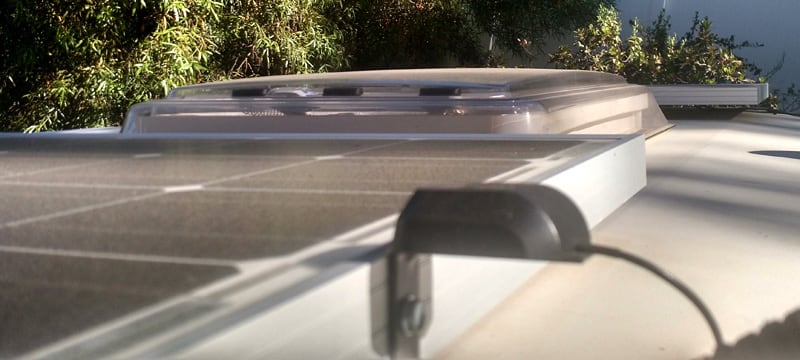 For the camper, the dealer added a small metal tab to the solar panel and placed the antenna on it.  He then ran the wire down the same opening the HD antenna uses for the television.  I then installed a SiriusXM docking station next to the receiver and plugged it into the auxiliary port on the front of the receiver.
The reception is fine, but it only plays through half of the speakers.  I'm going to revisit this issue and more than likely replace the receiver that came with the camper." – Dennis De Ville, 2018 Ford F350, 2018 Lance 1172
2017 Ford Trucks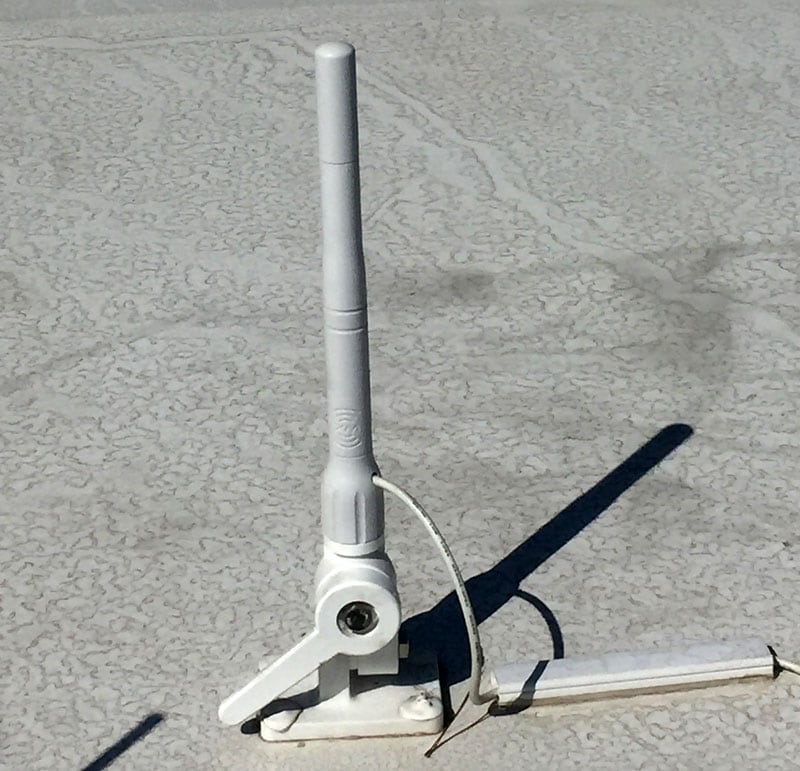 Above: The Sirius XM antenna mounted on the camper roof
"What a pain!  I had to get an external Sirius Marine antenna and mount it on the top of the camper.  I ran the wire down the side in Cordmate II raceway (see below).  It is hard to see but, if you follow just to the right of the awning support bracket, you will see where the raceway goes down and then turns right.
Then I installed a SiriusXM receiver on my dash because I didn't want to open the dashboard to access the back of the stock radio.  However, the hardest part was feeding the audio into the stock radio.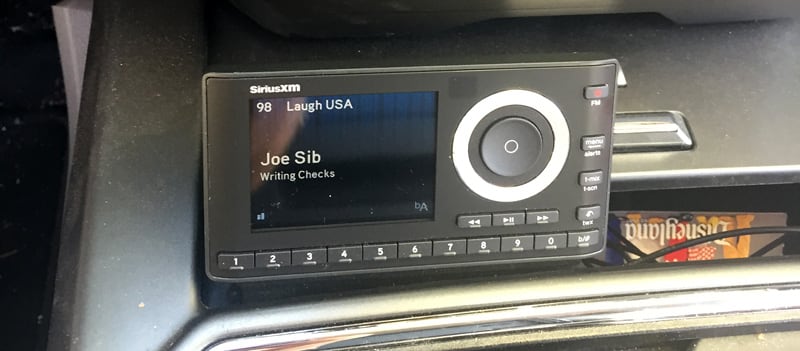 For some unknown and unfathomable reason, newer radios are missing the auxiliary input jack.  Maybe that's to save $2?  I had to purchase a Bluetooth adapter to feed the audio out of the receiver to the car radio.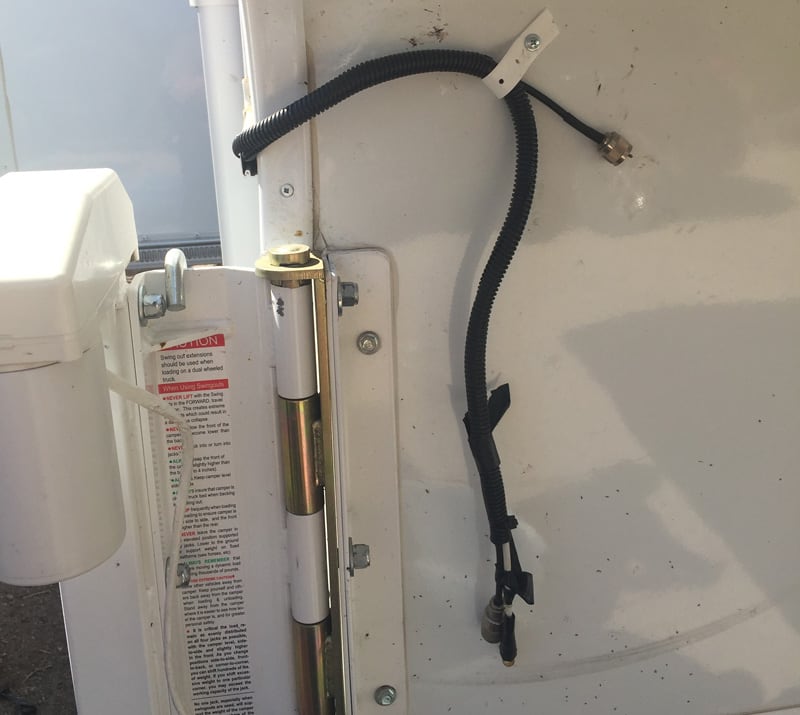 Above: Three antennas cables  routed to the front of the camper via Cordmate II cable track
At the front of the camper I terminated the cables in the appropriate cable connectors.  In the truck I fed my CB cable, my SiriusXM cable, and my cell phone booster cable to a spot located outside the passenger compartment of the cab.  So when I mount the camper, I just make the three antenna connections.
I used coax F connectors.  The upside is that I can take the receiver out of the car and put it in the camper.  Removing the SiriusXM receiver from the bracket and moving it to another vehicle or inside of the camper means that I do not need a second or third subscription.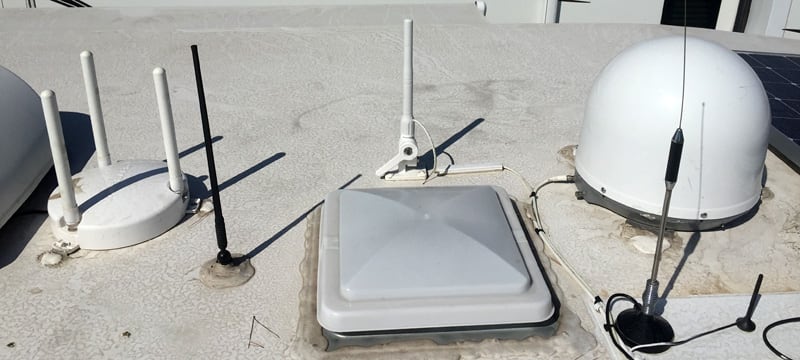 In addition to the SiriusXM antenna I also installed a CB radio antenna and a cell phone booster antenna." – Jim Nores, 2017 Ford F350, 2018 Eagle Cap 1165
2016 Ford Trucks
"I installed a hood-mounted antenna and a SiriusXM docking station inside the truck.  The audio output from the Sirius radio is fed into the Aux input of the truck radio.  I do not use the factory SiriusXM radio." – David Gladstone, 2016 Ford F350, 2008 Arctic Fox